Aptly described as 'cute and compact but practical too', the Arch Clutch is a recent pattern release by Brisbane-based Kylie and the Machine. We're always up for testing a new accessory project, and the arrival of buttery soft leather and new corduroy colours presented an array of options for the Arch Clutch. Read on for pattern details and process pics!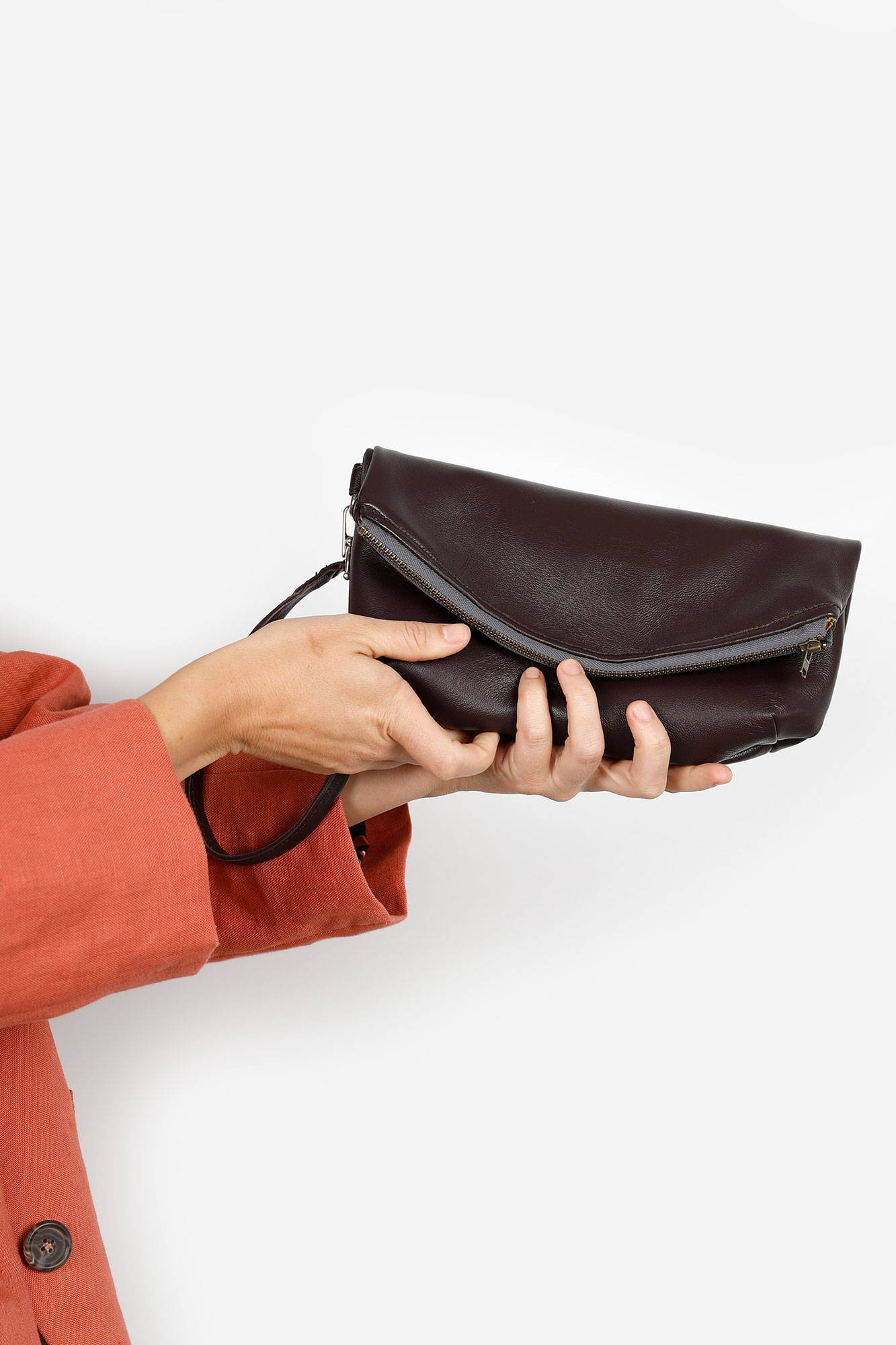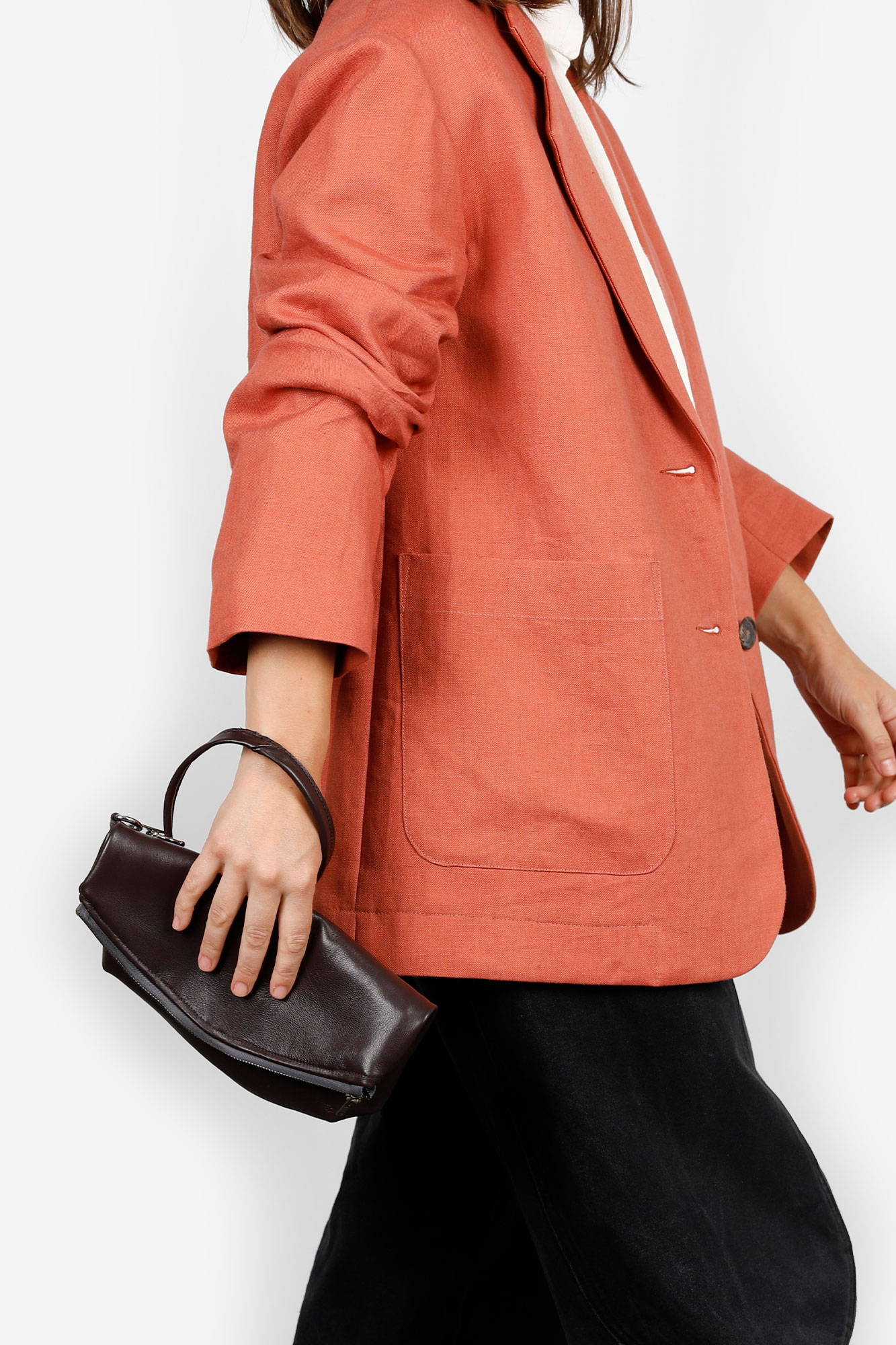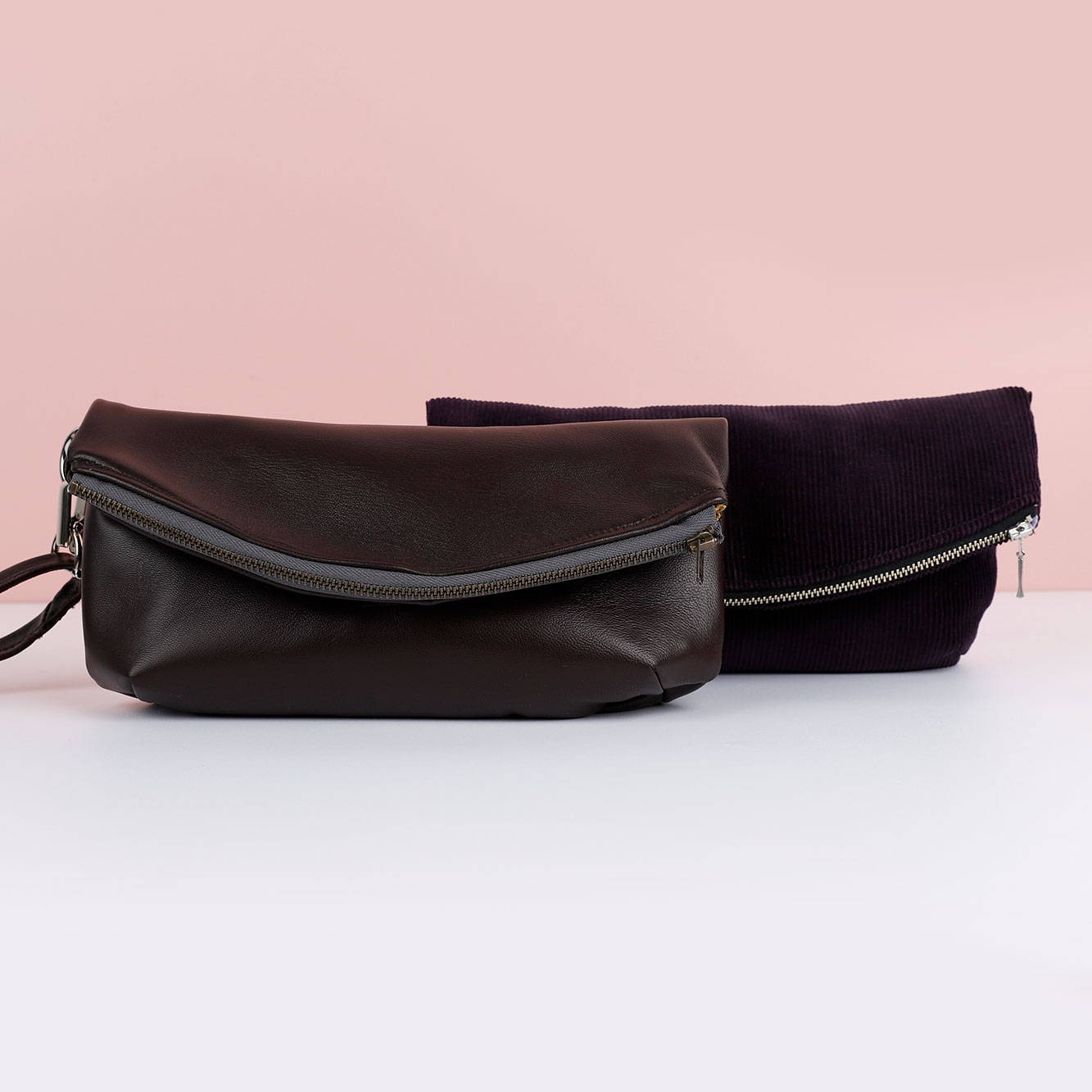 Small enough to be held by hand, with enough space for everyday essentials — a perfect size for those on the go!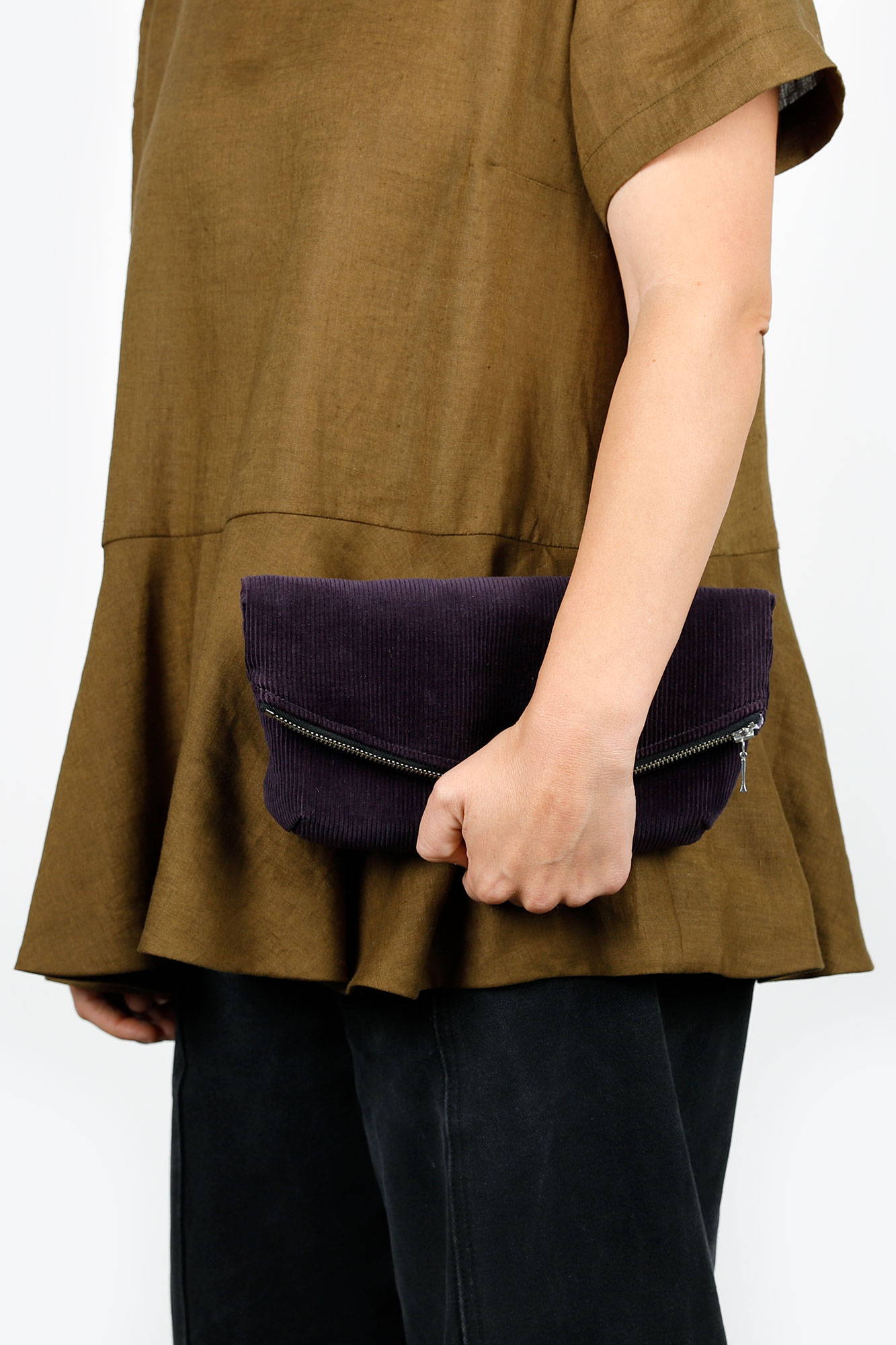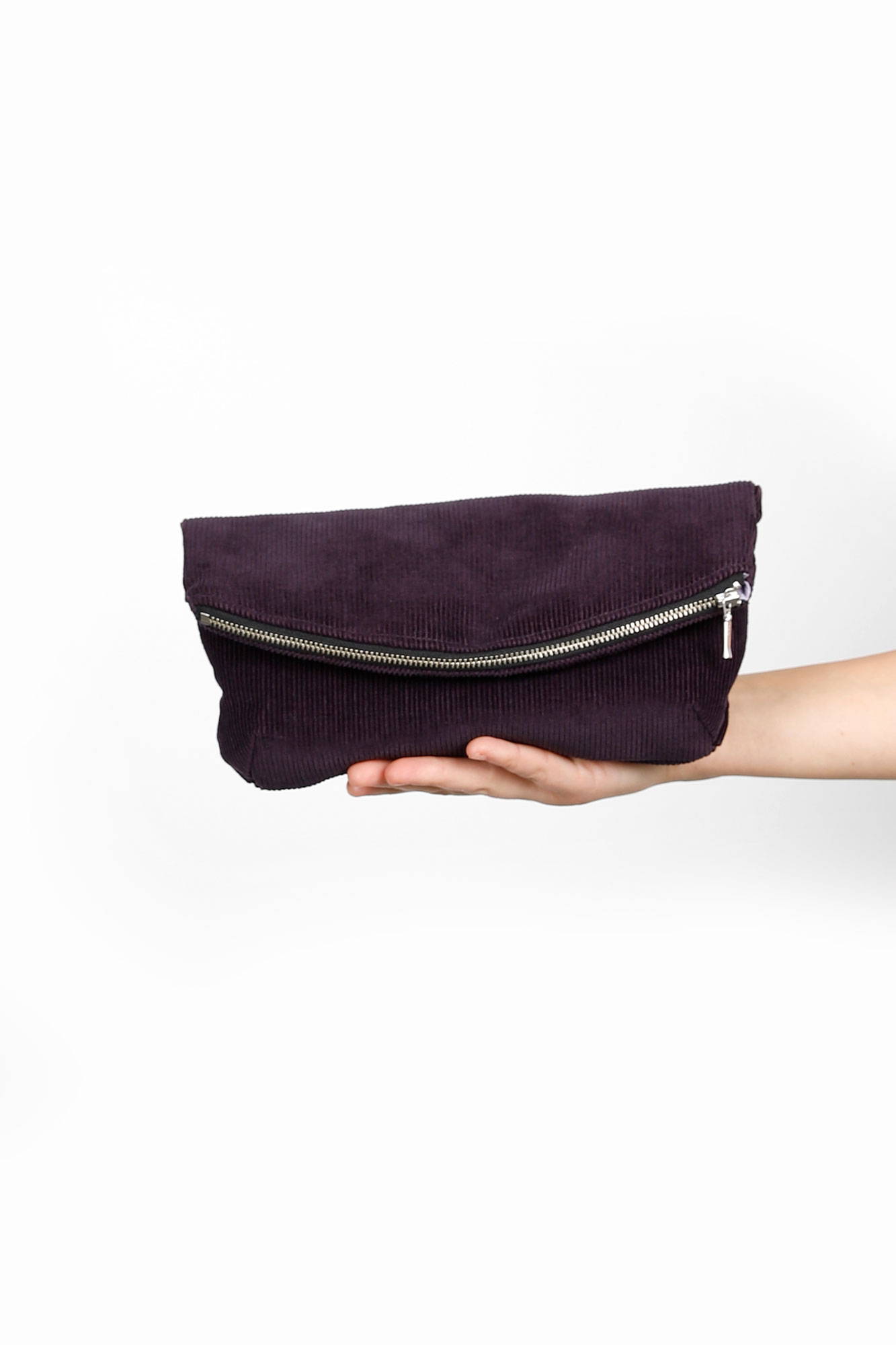 Arch Clutch — Kylie and the Machine
The Arch Clutch is a fun entry into accessories for confident beginner sewists, with a simplified construction process and detailed instructions. We chose to make two clutches, allowing for a test in both leather and corduroy. How cute are they?!

The version made using our Eggplant Cotton Corduroy was a breeze, and we love the pop of colour the lilac linen interior gives. Sewing with leather definitely requires a little more attention! We topstitched in place two magnets instead of using the purse clasps, and spent additional time getting the thickness of the wrist strap right. Time well spent though; the end result is a beautiful soft purse that will last a lifetime with proper care.

The Arch is a great size for housing your phone, wallet, cash and any other small daily essentials. The leather version took half of a lamb leather hide and approximately 0.3m of Lichen Organic Linen. If you're near one of our stores, pop in to view their range of leathers. There are some beautiful colours, textures and weights on rotation in each store regularly, accessories heaven! Our corduroy version used 0.3m of Eggplant Cotton Corduroy, 0.3m of Lilac Organic Linen, as well as a little fusible interfacing. This pattern is small enough that it would make a great scrap bust project too!
Download the Arch Clutch pattern from the Kylie and the Machine website here.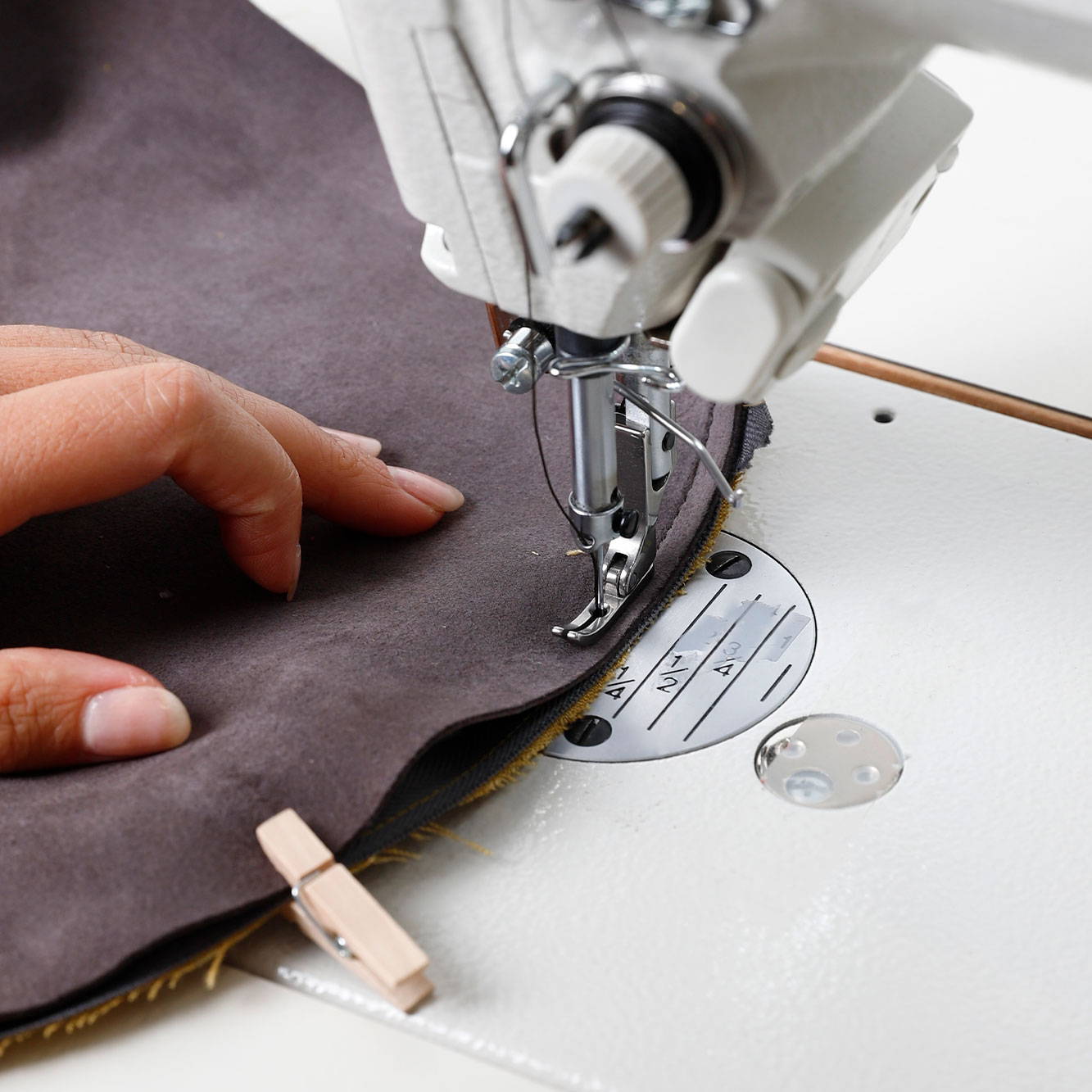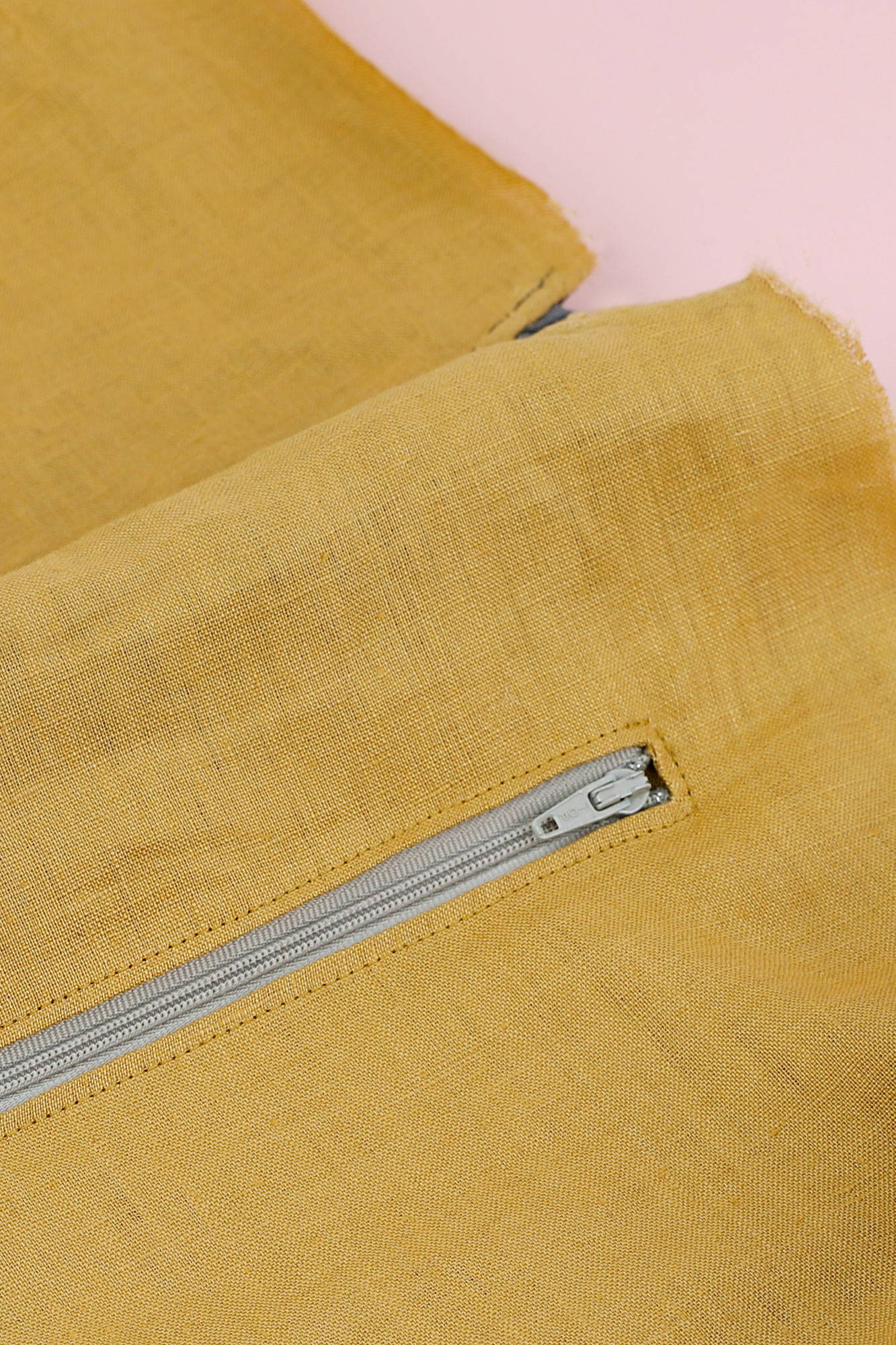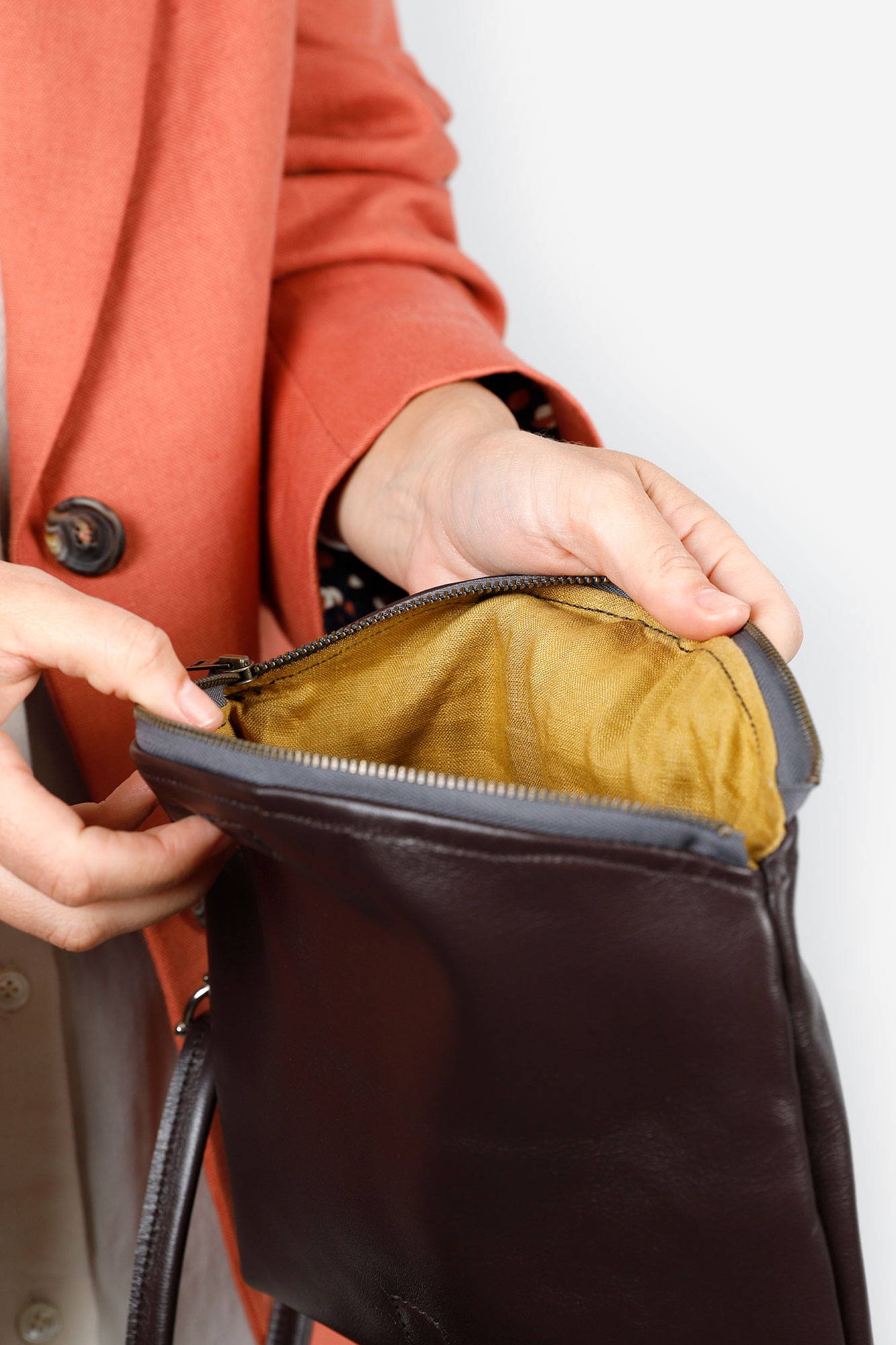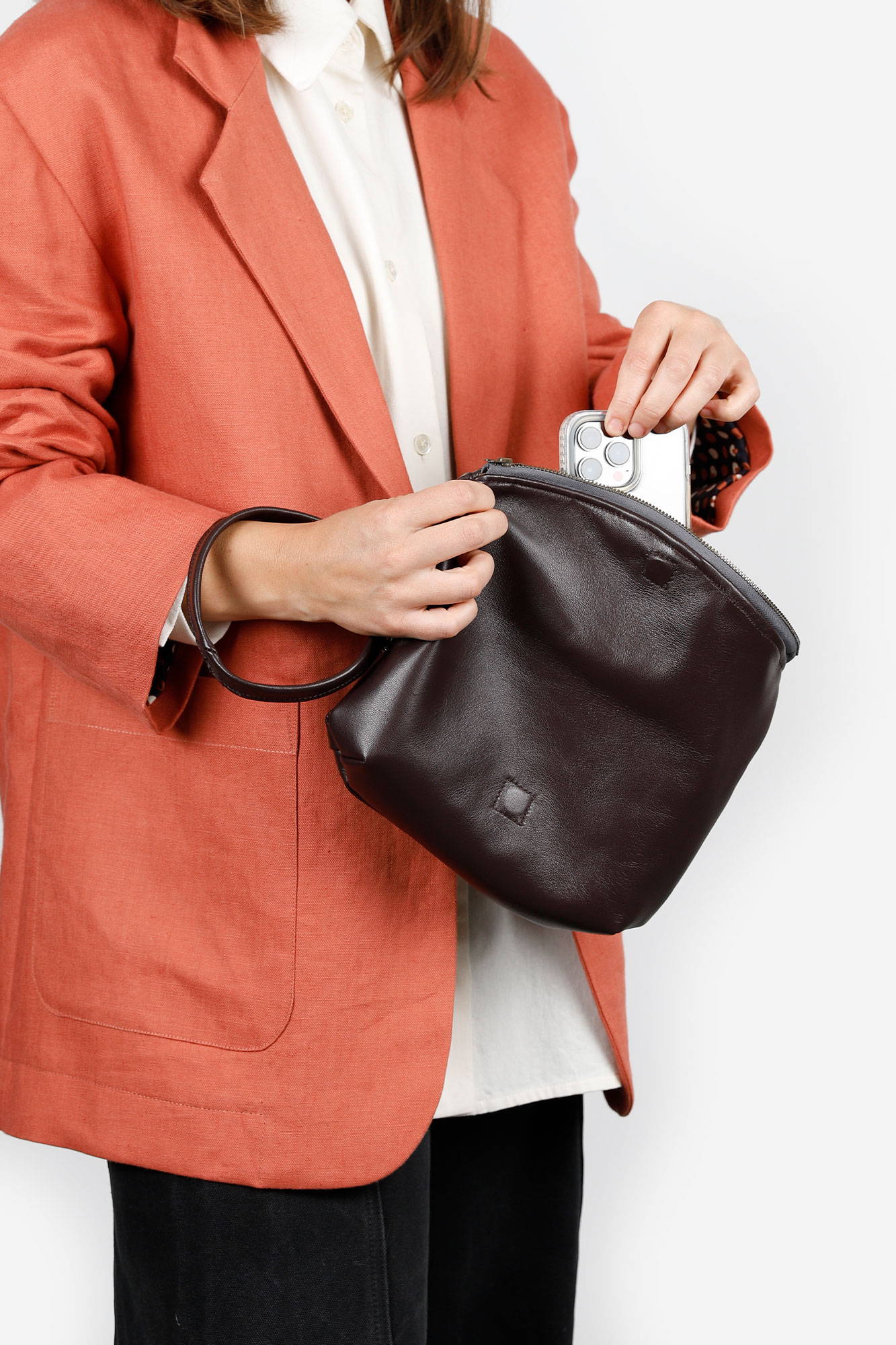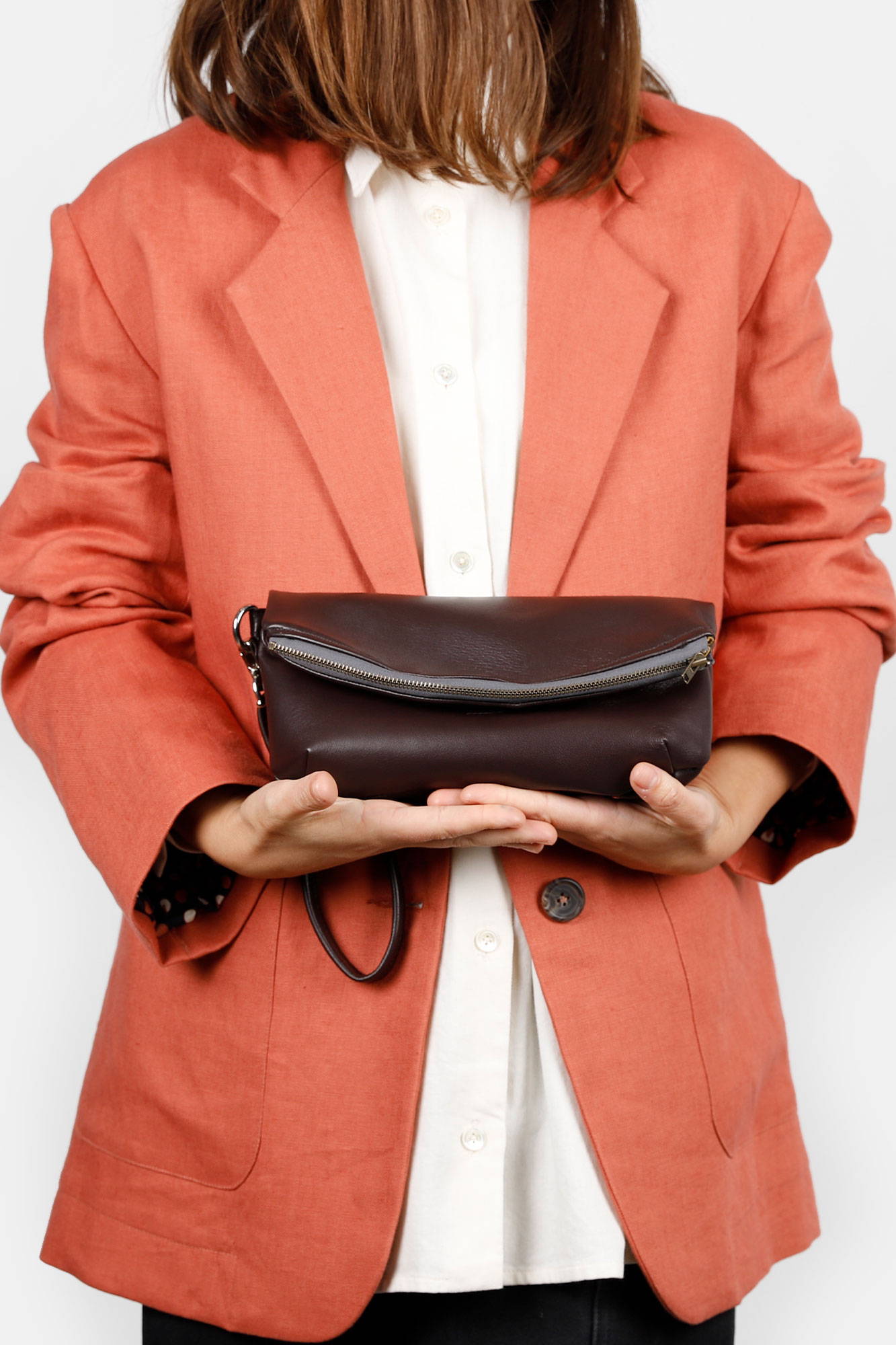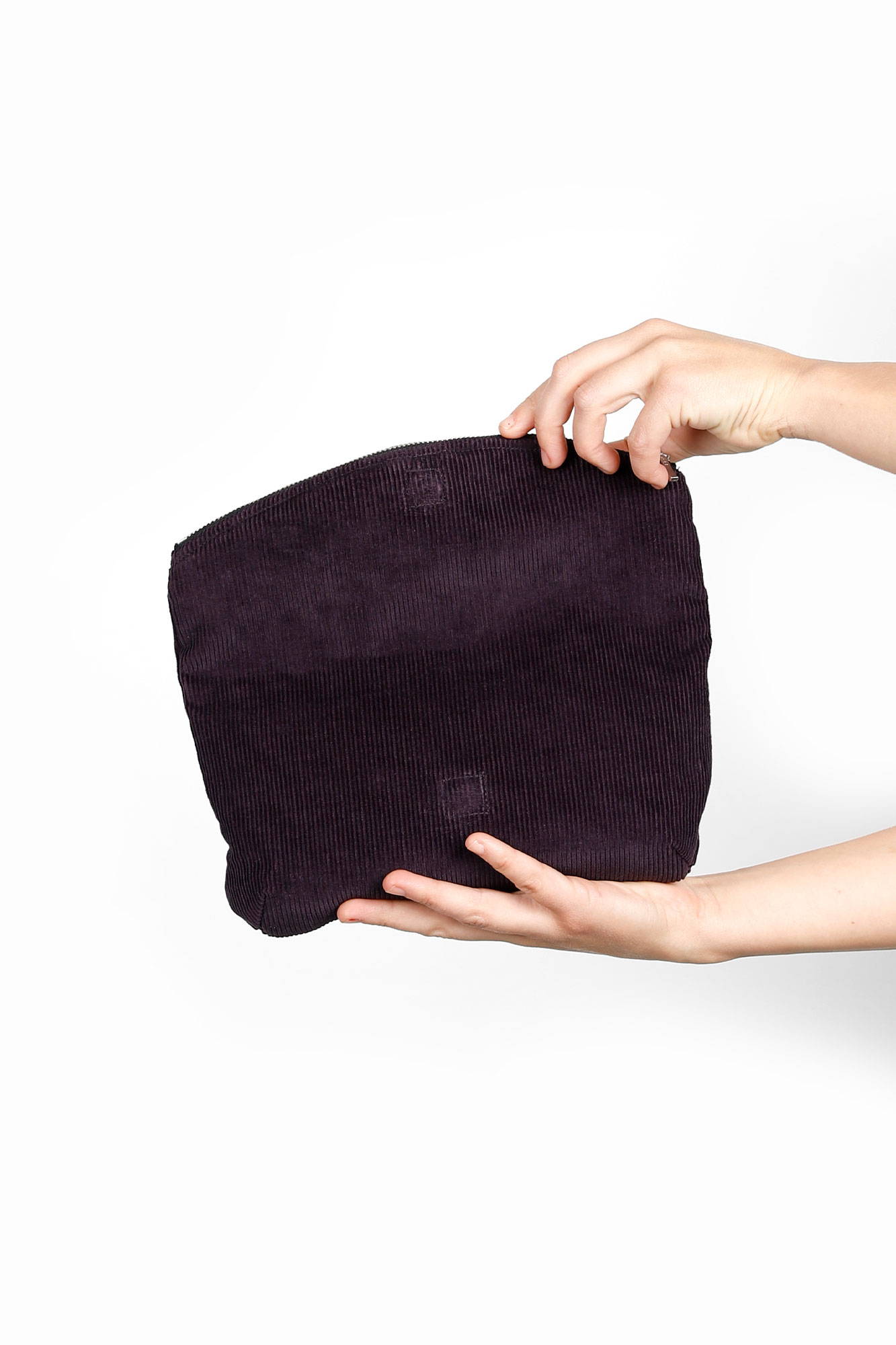 New to accessory making? Try the Arch Clutch out using a stable cotton fabric first, before moving on to luscious leather variations!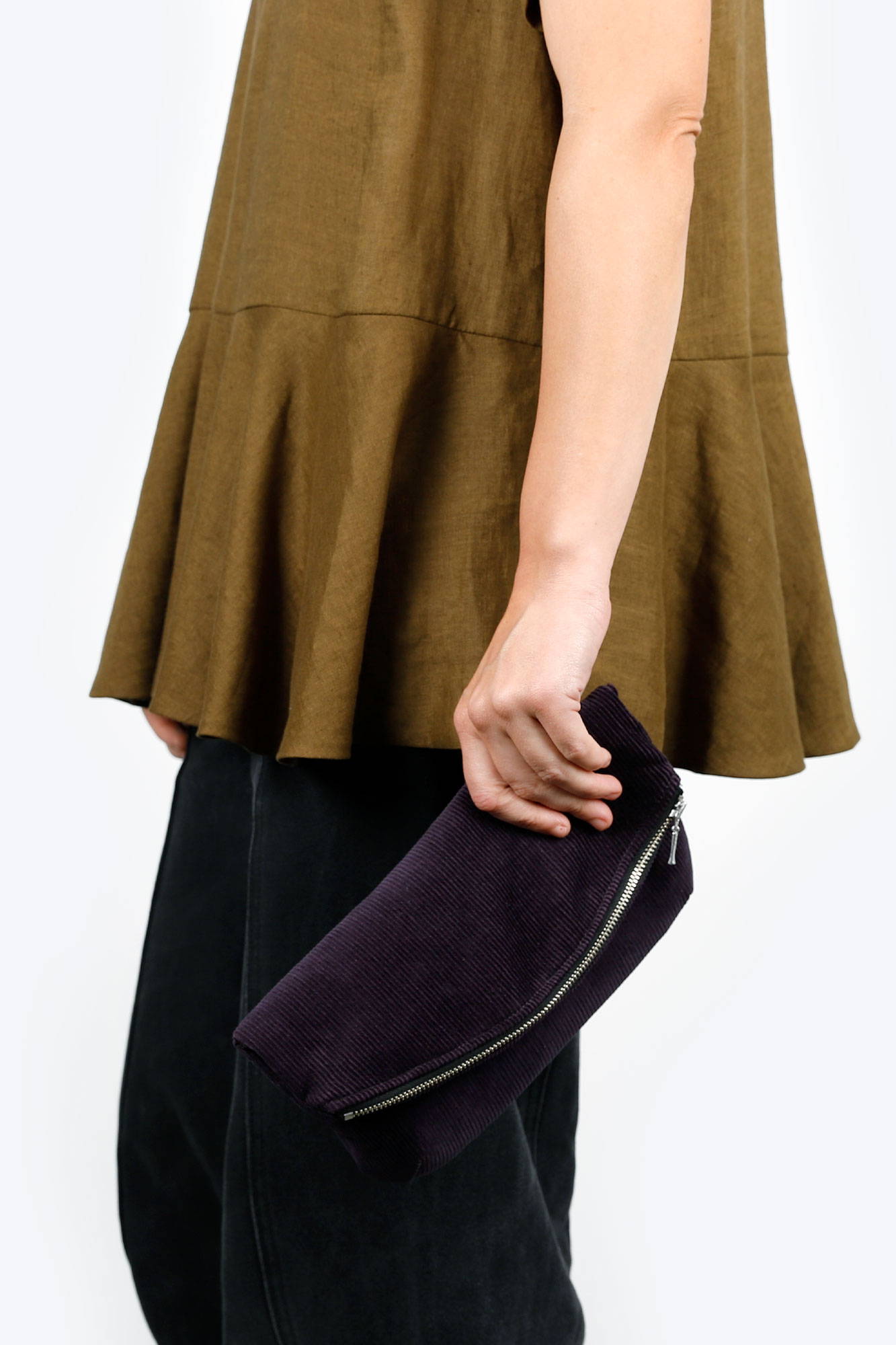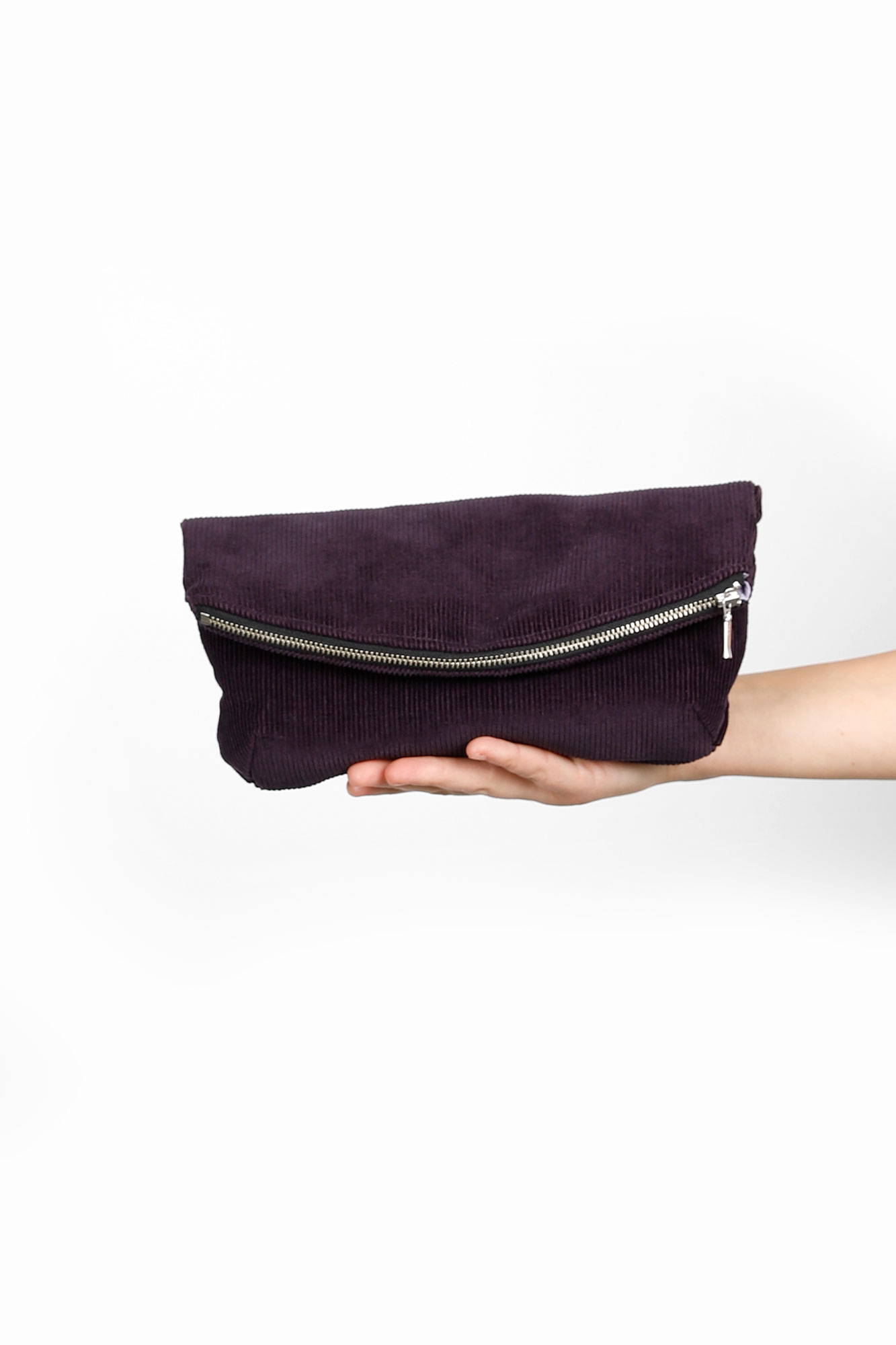 These two Arch Clutches made for such an enjoyable project! We'd highly recommend beginner sewists try this pattern out using a sturdy fabric like cotton corduroy first. If you're feeling ambitious, the leather option gives an incredible finish and is well worth the additional patience and time required. We love to see your accessory projects come to life! Share your progress with us over on Instagram using #thefabricstore.