True Bias's Ogden Cami pattern is a tried and true fave amongst our HQ team, so this week on the blog, we decided to hack it into a slip. This hack would totally be suitable for an advanced beginner and only requires a little extra time!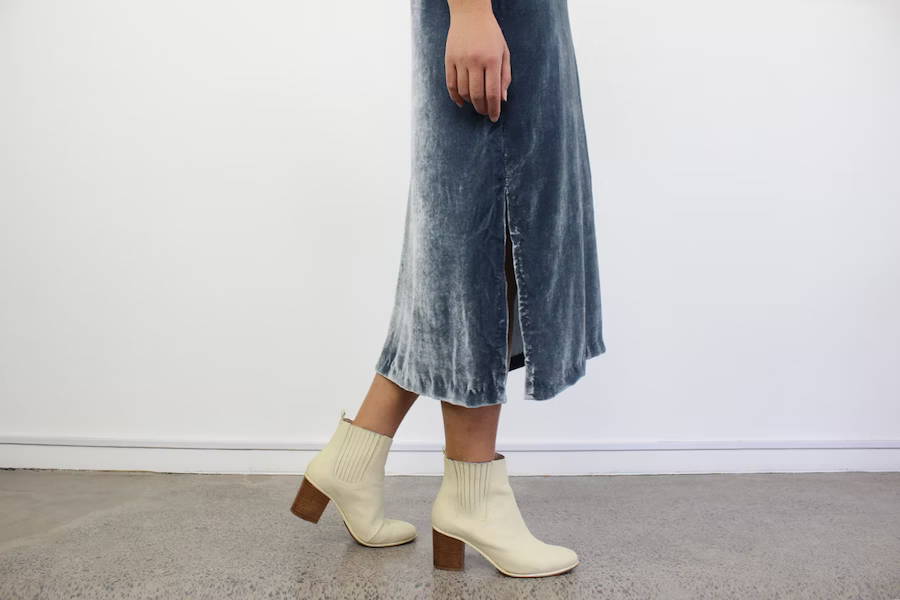 The Ogden Cami is available as a PDF print-at-home download from True Bias here or purchased as a paper copy here. It's a tried and true pattern amongst our fellow sewists – see versions from our friends Debbie of Lily Sage & Co here and Amanda of Bimble & Pimble here. We knew the pattern would suit our velvet perfectly as it doesn't have bust darts which can be notoriously tricky to sew with velvet!
We began with a size 2 cami pattern for Annelise to match her measurements. To achieve the slip hack, we simply squared off the cami hem and extended the side seam line down from the waist. Ours finished approximately 53cm from the original cami hem. Extending from the waist also meant we trimmed about 1.5cm from the side of hip, and this ensured we had a smooth line and a subtle A-line shape. Check out the diagram below as a reference for what this looked like on the actual pattern. Once you have extended to a slip length you are happy with, simply add on the seam allowance and repeat the process for the back!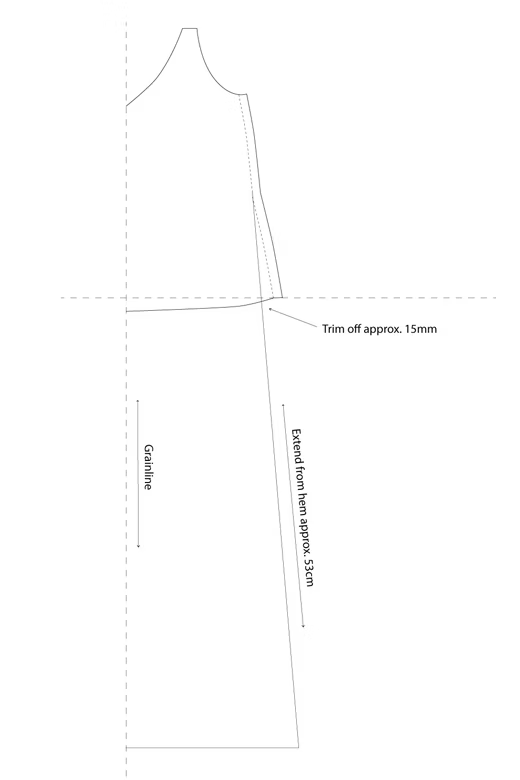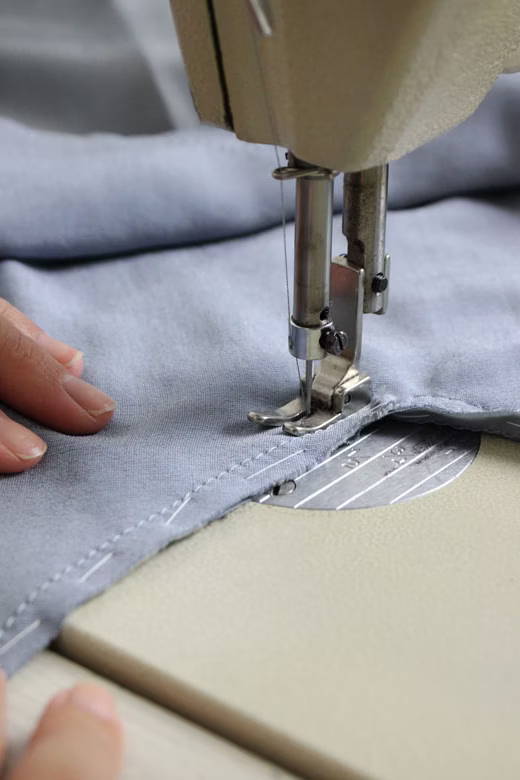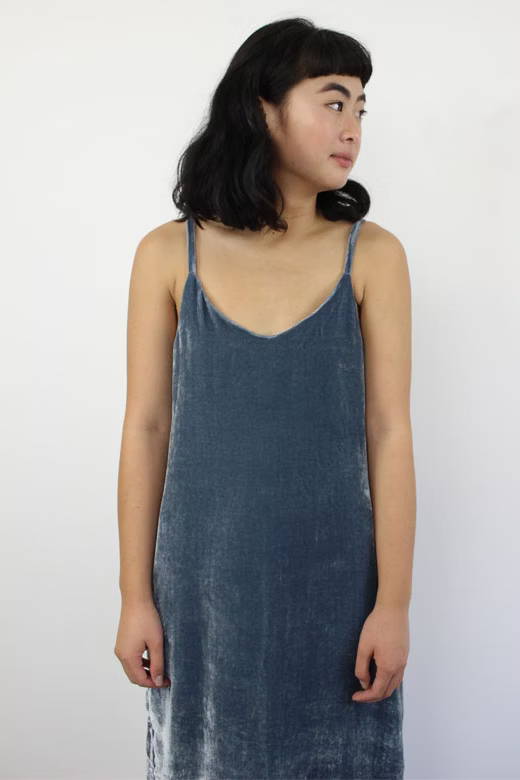 Top Tip —
We'd recommend sewing a basic toile (or muslin) of your hacked pattern before cutting into your final fabric. This is to ensure you have allowed enough room around the hip, and also helps with deciding on the depth of your side vents (if you choose to add them in) as well as the length of your hem!
To give our delicate velvet neckline some stability, we chose to sew a staystitch all the way around the single layer neckline before stitching it to the lining. When you do attach the lining, a basting stitch also helps keep things in place! This can be loosely done by hand and you simply pull the thread out gently after you stitch the velvet and lining together.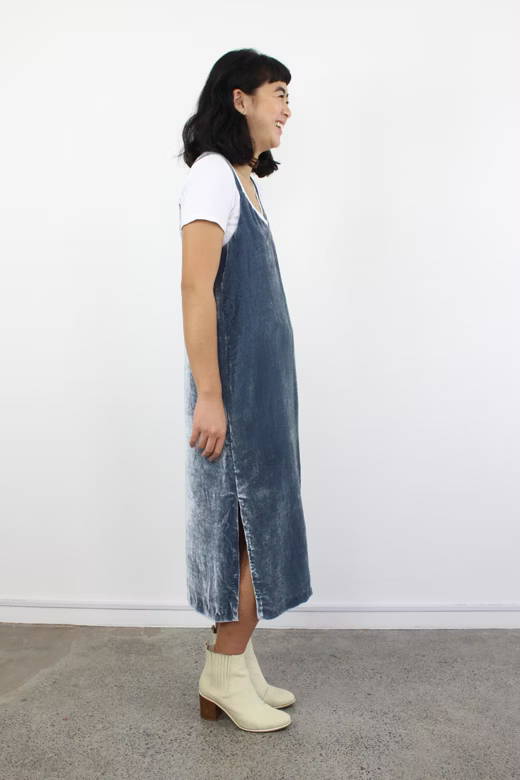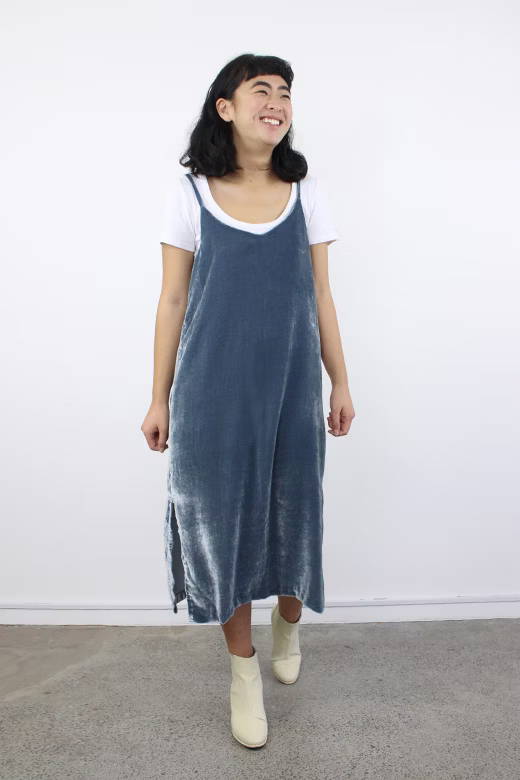 How incredible does this slip look in velvet?! We used 110cm of our Rain Velvet and chose a similar toned Silk Crepe de Chine – Silver for the lining, using 70cm. All of our stores received this beautiful Rain colourway, as well as two other colours Spruce and Toffee, pictured below. Because the Ogden is such an adaptable pattern, we think it would work well in a range of different fabric types, making it the perfect cami or slip dress for any occasion! Try a soft silk, textural rayon crepe, viscose twill or perhaps a linen or lightweight cotton.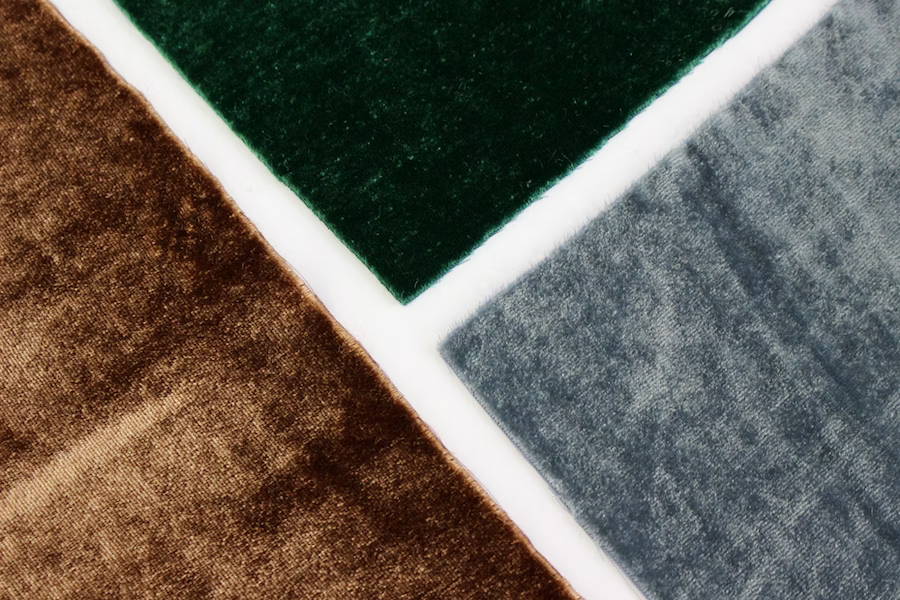 Slip dresses are timeless and versatile staples in any wardrobe and this Ogden Cami hack in velvet is no exception! We love it thrown over a simple tee and paired with boots. If you decide to make one up we'd love to see it – share your makes with us @wearethefabricstore using #thefabricstore