This week on this blog, we review Paper Theory's super-popular pattern, the LB Pullover! This pattern is a quick and easy to sew jumper with full-length sleeves, designed to be made in a low stretch knit or woven fabric. We can see why it's on high rotation in the wardrobes of many sewists! Read on for our review.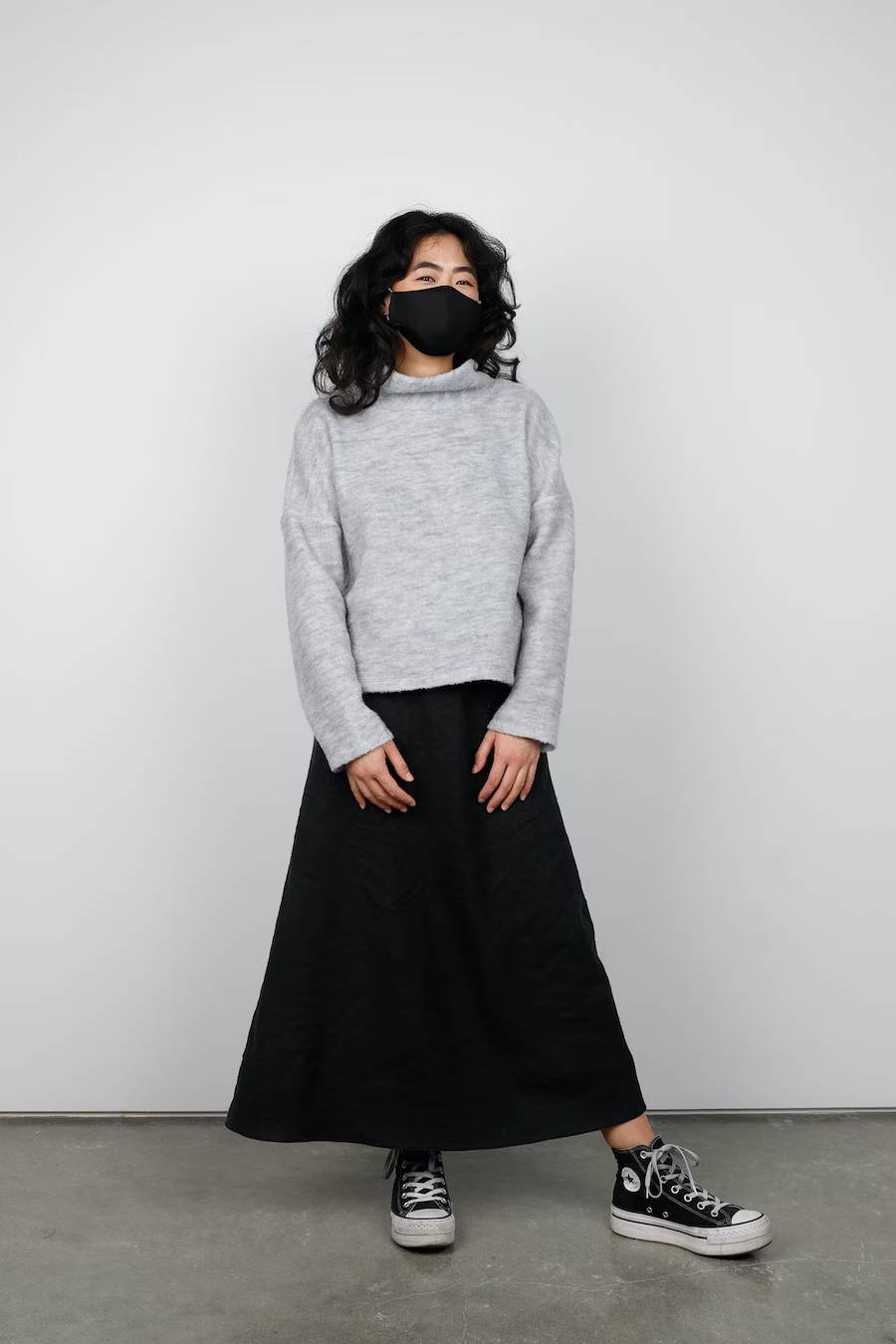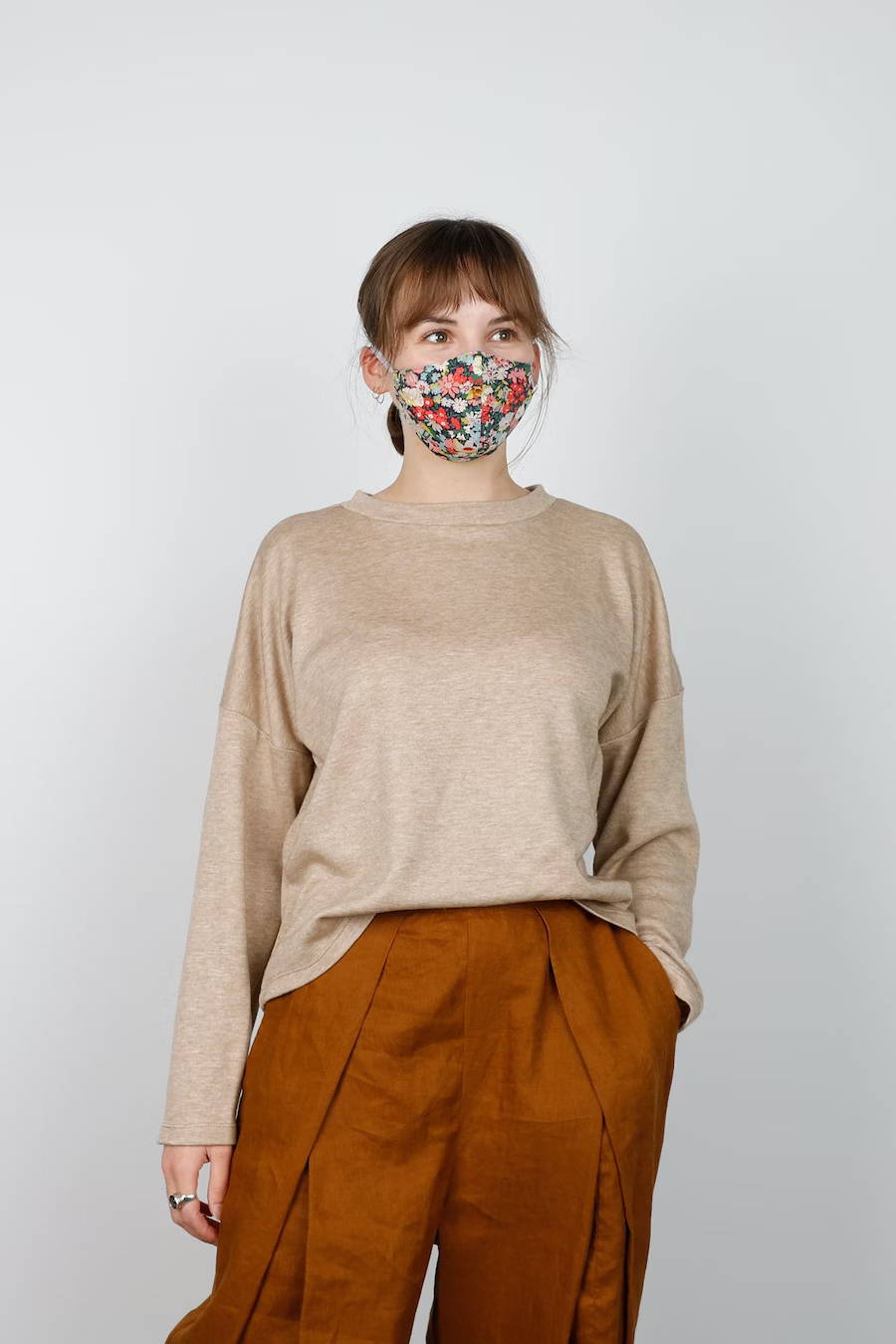 LB Pullover by Paper Theory — PDF download only


The LB Pullover is super versatile as you can choose to make it up in a range of woven or knit fabrics! The body is cut wide and boxy with a relaxed fit and low dropped shoulders. The dropped shoulders give the style ample room around the bicep whilst still allowing a relatively straight and slim sleeve - the golden combination of comfort and polish, without being swamped in too much fabric!
The LB Pullover pattern comes with two options for the neck, and we made up each version, one with the turtle neck worn on Annelise (above left) and one with the crew neck worn by Louise (above right).
This pattern covers a wide range of sizes, from UK 6-28, which is awesome! We made both of ours in a size 6, which matched Annelise and Louise's measurements. For the turtle neck version, we used our beautiful snuggly new Japanese Knit Coating - Owl (150cm wide) and this took just 1.2m. For the crew neck version, we used 1.3m of our super classic Wool Blend Interlock - Camel (136cm wide).

These were very straightforward to sew and we didn't need to make any adjustments to the pattern! Paper Theory classify this pattern as an 'Absolute Beginner / Quick Sew' and we would agree. This is a great project for a beginner sewist, requiring you to simply sew the pieces together and hem them - no zips, buttons or difficult techniques, hooray!

Annelise and Louise both wear face masks with their LB Pullovers, made with the free mask pattern by Yoko, which you can download here!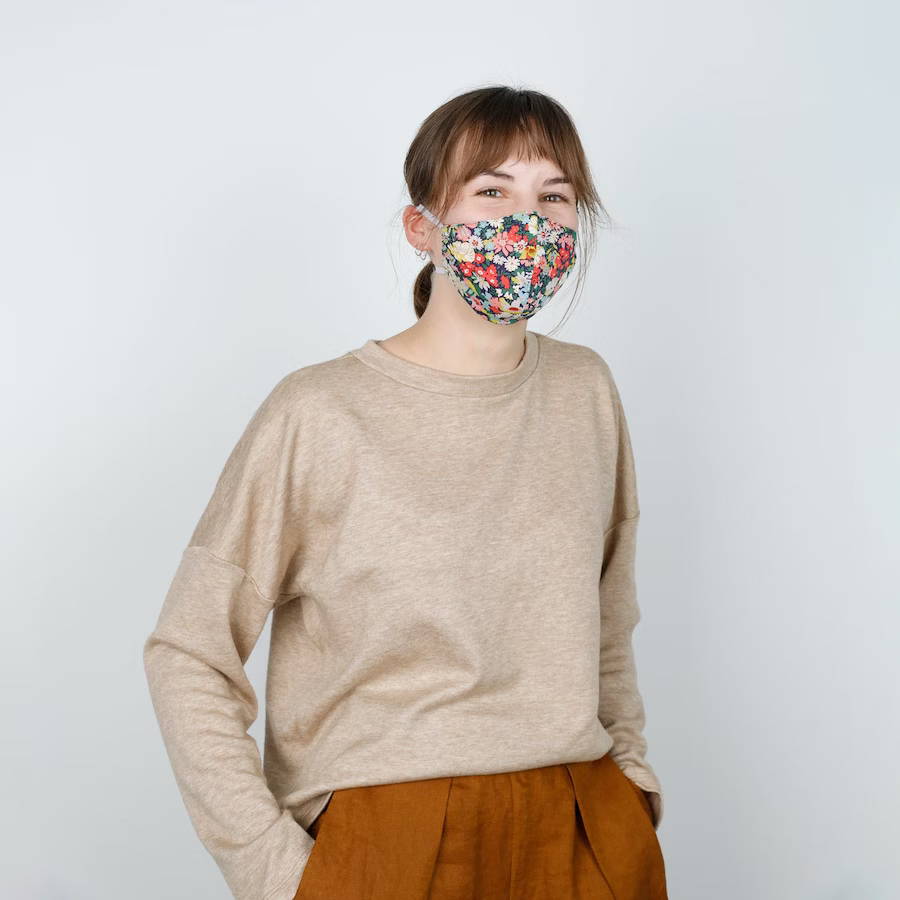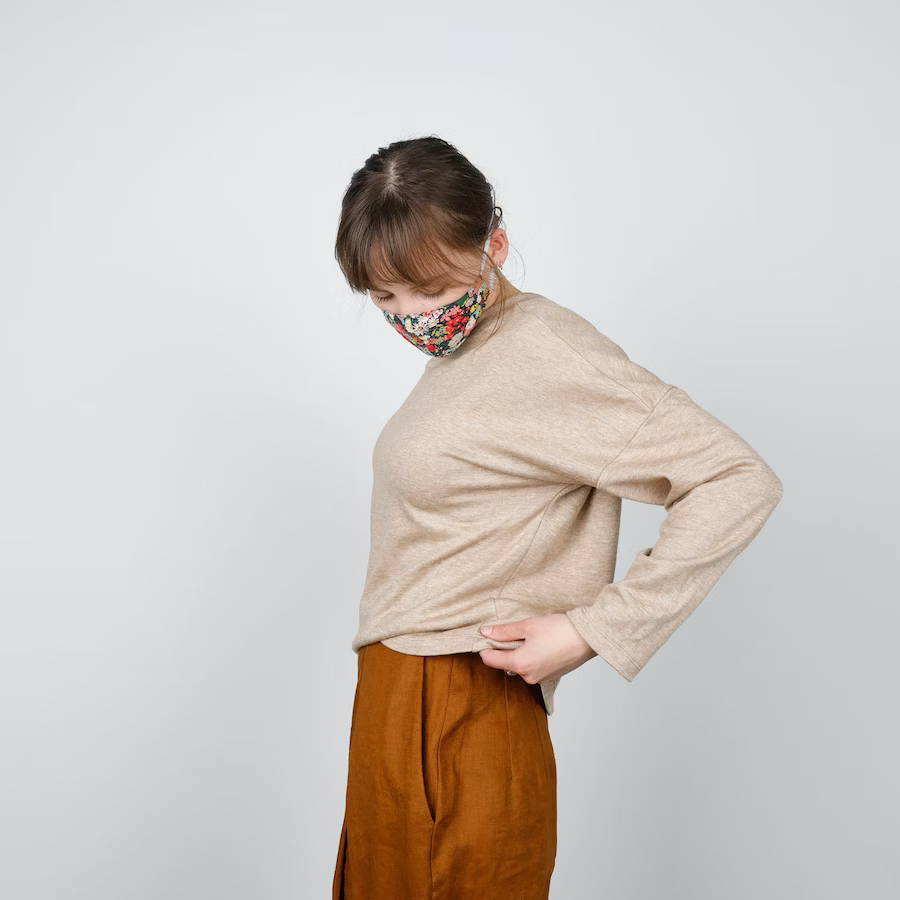 Louise wears the crew neck version in size 6 in our Wool Blend Interlock - Camel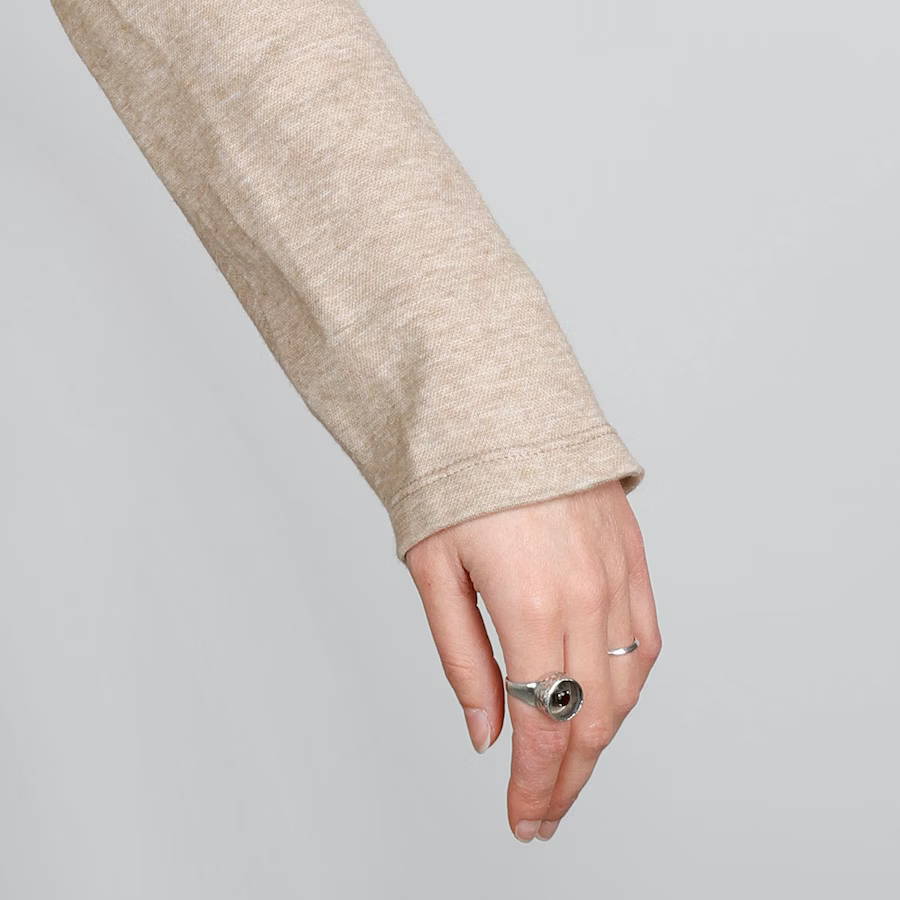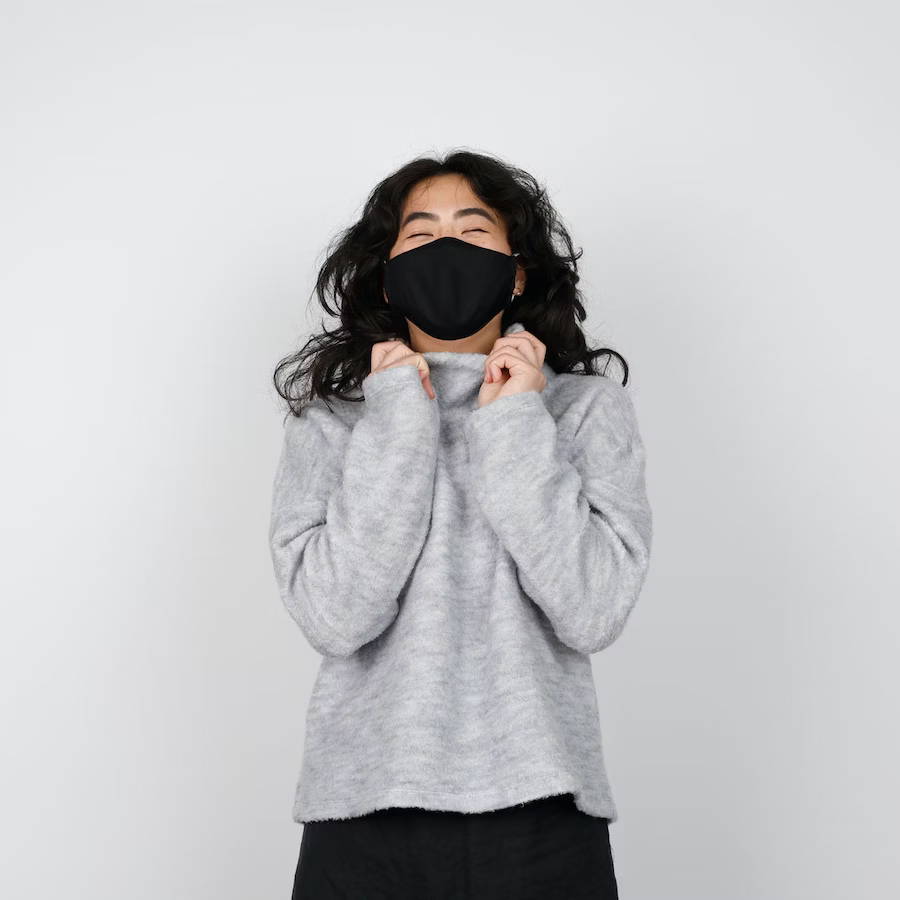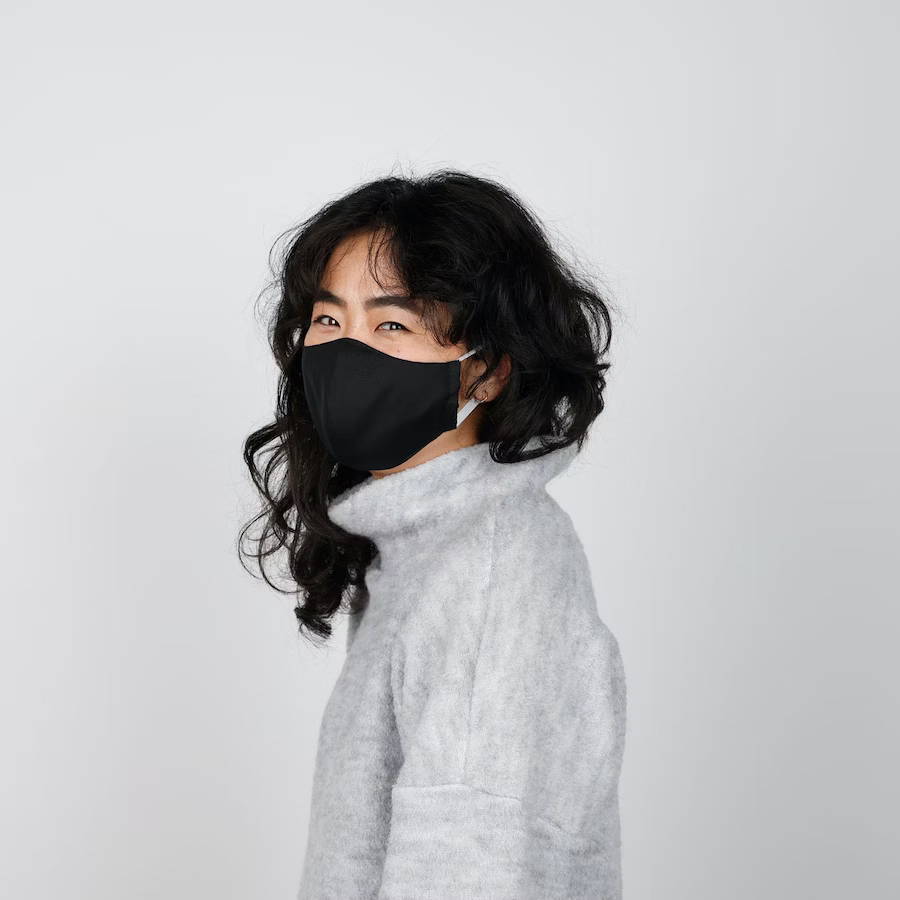 Annelise wears the turtle neck version in size 6 in our Japanese Knit Coating - Owl