With summertime just a hop and a skip away here in New Zealand, we're getting the little ones warm weather ready with a simple pair of DIY Linen Bloomers. These Bloomers by indie pattern company Wiksten (unfortunately no longer avalaible for online purchase) are one of our favourite sewing patterns and we think a pair or two of these would make a stellar gift for the smaller folk in your life this festive season!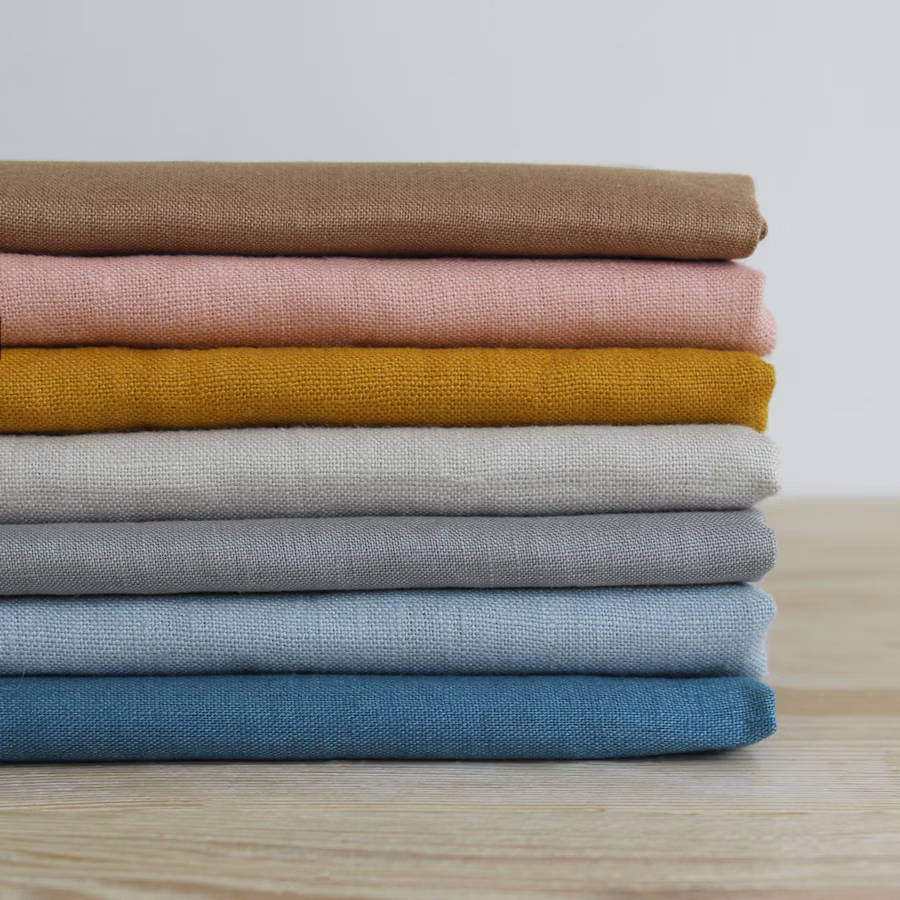 Exclusive Linen colours Blue Lagoon, Duck Egg and Caramel
Linen fabric is super easy to sew with a lovely earthy feel, starting off crisp but softening beautifully with time, so is perfect for baby and children's clothes! We chose to make a size 6-12m pair of bloomers and used 60cm of each of the three colours selected from our exclusive range of linen colours. The amount of fabric you need will depend on the size of bloomers you choose to make so be sure to check your pattern instructions for the fabric requirements for each size.
View our entire range of exclusive linen colours in your nearest store as well as in our Online Collection here.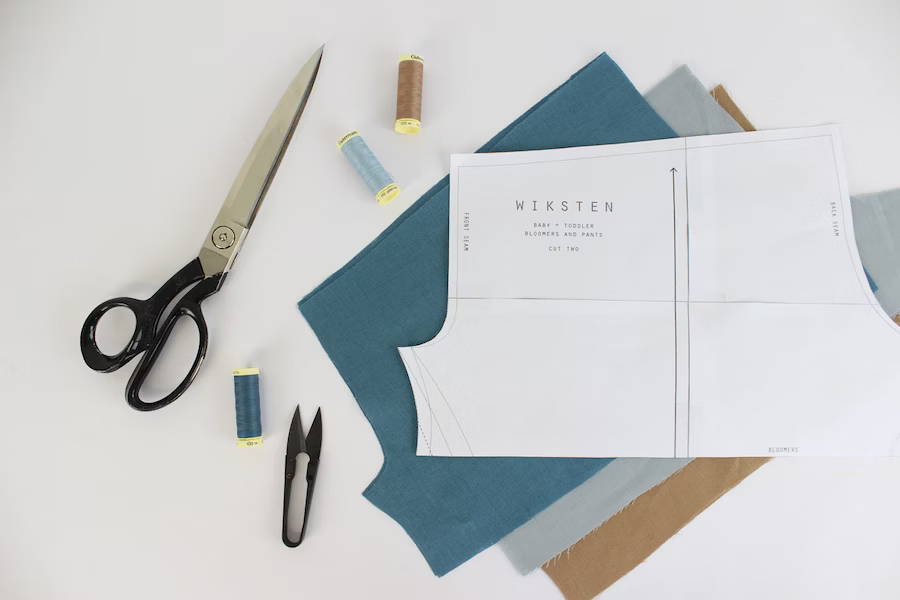 This is a cute little set of patterns with very clear instructions, making it easy to follow for a beginner sewer! You can purchase this set of PDF print-at-home patterns from Wiksten here.
For this pattern, you will need:
A sewing machine
Light to medium weight fabric of your choice (check pattern for meterage).
Matching thread
1m of 6mm wide elastic
2 safety pins
A handful of sewing pins
A pair of fabric scissors
Sewing chalk for tracing out the pattern
We also found a bunch of other cute patterns for baby and toddler bloomers via Pinterest including the Zune Sewing Therapy – Toddler Bloomers | Free PDF & Video Tutorial and the Baby Bloomers PDF from Brindle & Twigg.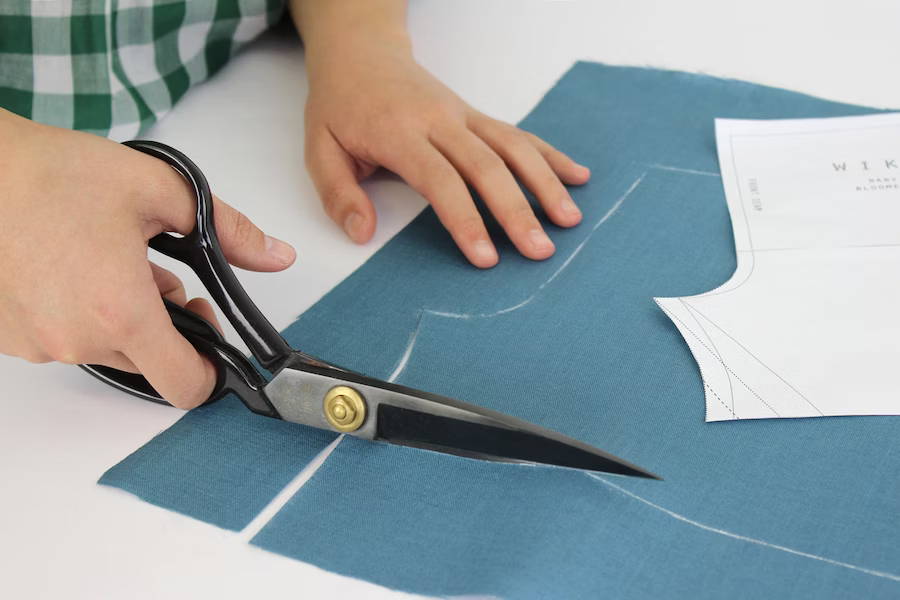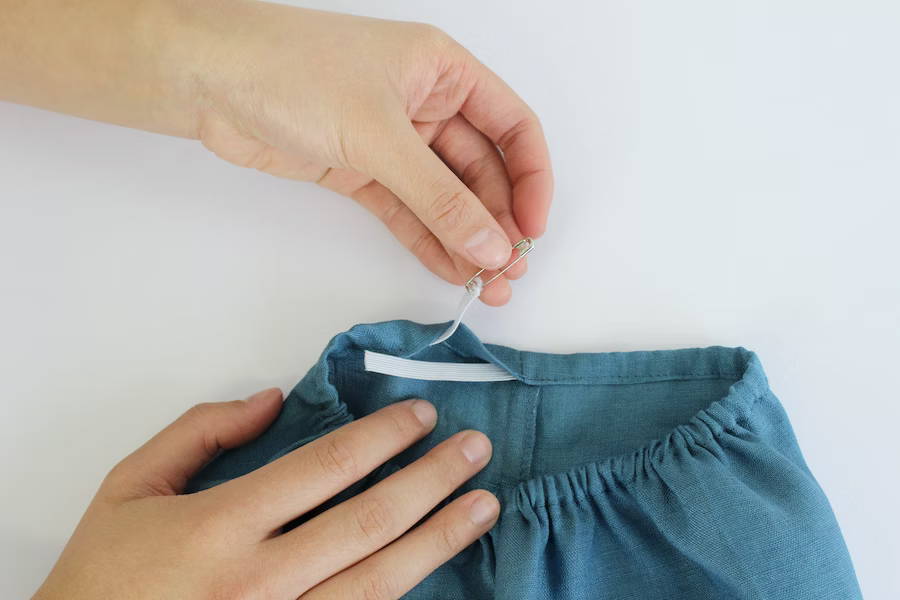 Wiksten recommend trying the bloomers on your baby or toddler (if you can) before you stitch the elastic together. This is a super helpful tip, as it means you can make adjustments to the elastic measurement for a smooth fit on babe before you sew the casing closed.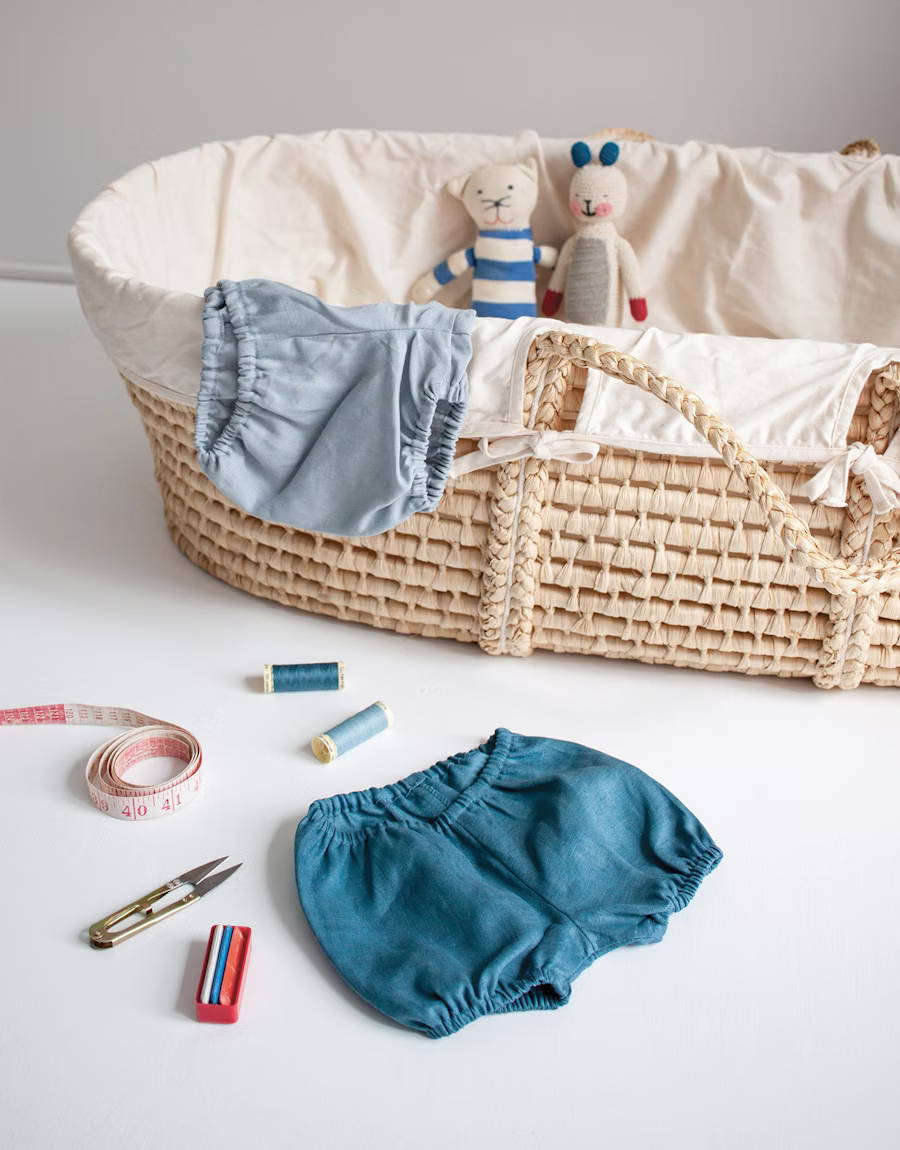 How adorable are these versatile little bloomers?! They'd make a light and comfy nappy cover when worn by themselves and double as an extra layer when paired with merino leggings. Share your creations with us @wearethefabricstore using #thefabricstore
P.S Looking for more #minimemade projects? Check out our Merino Baby Essentials post as well as our post on sewing up these Bloomers & Harem pants in other fabrics!
*Bloomer images at top and bottom courtesy of OHbaby! Magazine/Jaimee Clapham