If you are learning to sew or know somebody that is, you've landed in the right place! Starting out can be intimidating, so we've pulled together a few of our favourite short, sweet, oh-sew-handy tips for newbie sewists. Read on below!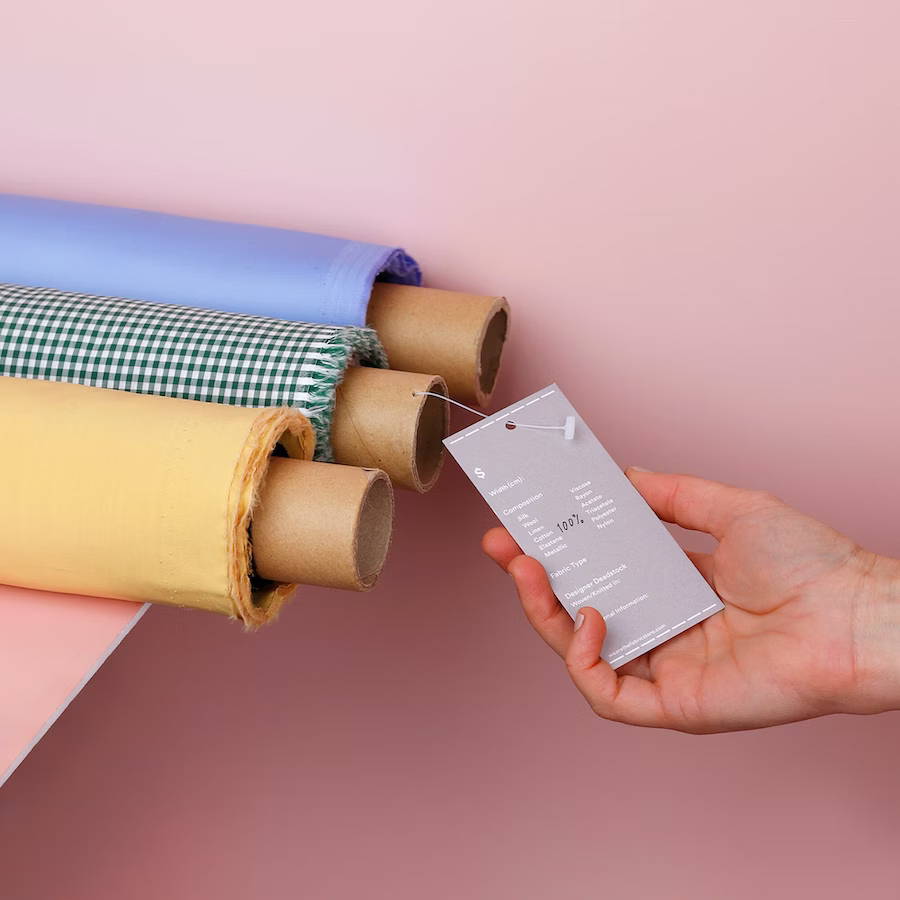 Learning to sew is easiest when using woven fabrics that don't slip. Wovens are fabrics that consist of two series of threads, warp and weft, interlaced at right angles to each other to create a weave. Cotton lawn and poplin are examples of woven fabrics. A 100% cotton woven fabric like poplin is a perfect beginner fabric as it is stable yet light, and it presses and handles easily. In our Online Store, you can use the filters in each fabric category to determine which fabrics are woven and which are knit. Don't forget to always pre-wash washable fabrics before you begin!
Shop a selection of beginner-friendly woven fabrics online here: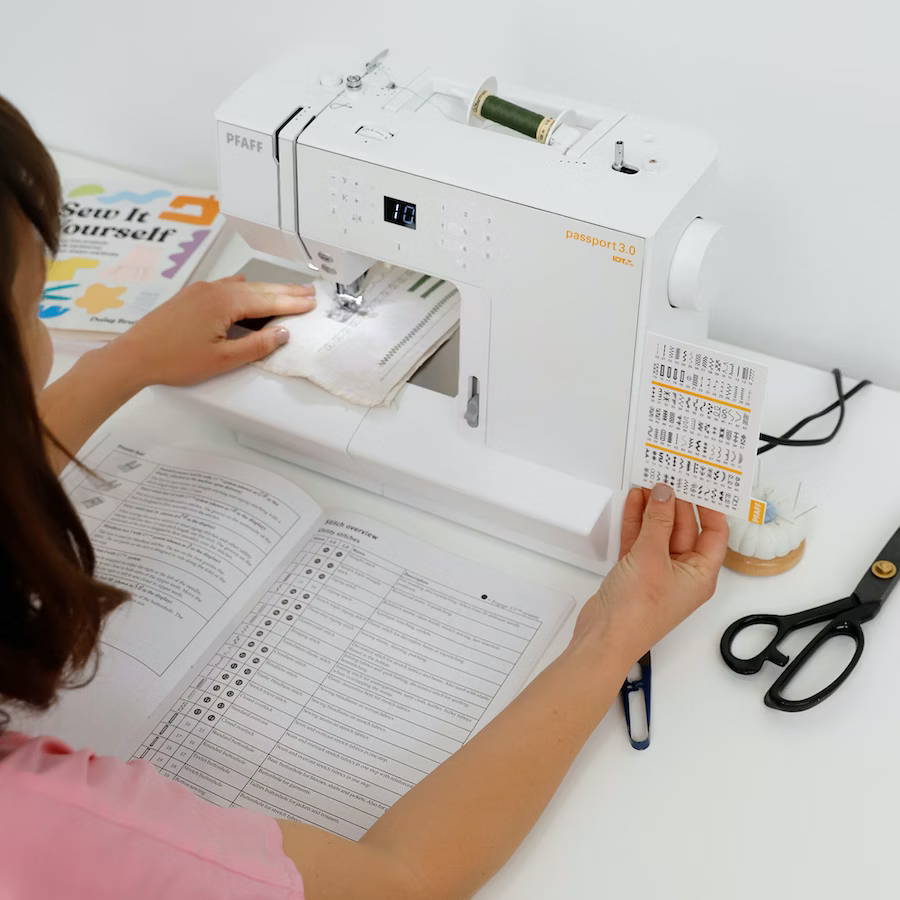 Get to know your sewing machine. Domestic sewing machines have loads of different settings for stitch length, style and more. If you have a little time available, adjust the settings with your manual close at hand. Practise stitching forwards and backwards on a small piece of your fabric before starting a project, to ensure the stitch length and tension are set correctly. Use your manual to help make any adjustments needed. Try your hand at stitching corners, curves and a couple of layers of your fabric too.

Tension refers to the amount of thread that moves through the machine to create a stitch. If you see loops on the underside of your stitching your needle thread needs to be tightened, or if you can see bobbin thread showing up on the topside, then your needle thread is likely too tight. Use your manual to help find the tension settings on your machine and adjust accordingly.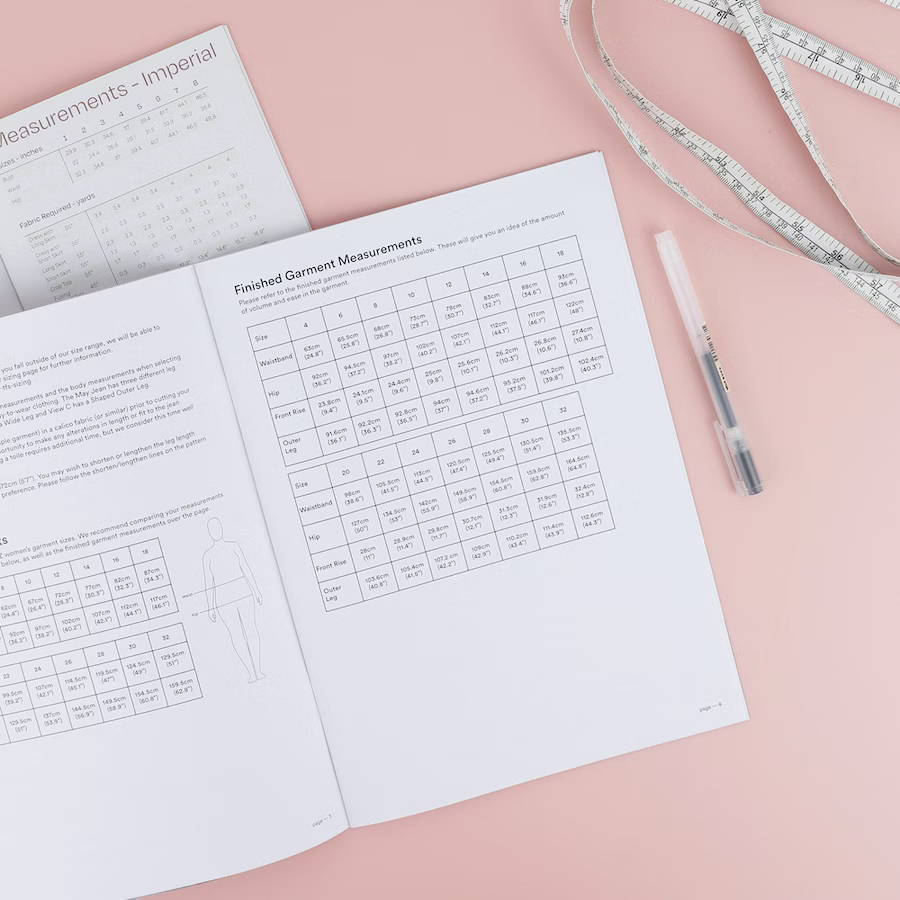 When choosing a size, match your measurements to the body measurements provided with the pattern, and compare those with the finished garment measurements given. Don't just automatically pick the size you usually wear in ready-to-wear clothing. Not all garment sizes are created the same way, and many pattern brands have their own formula for sizing and grading between sizes. It can be frustrating selecting the right size across different pattern brands, but the best place to start is always with your own body measurements.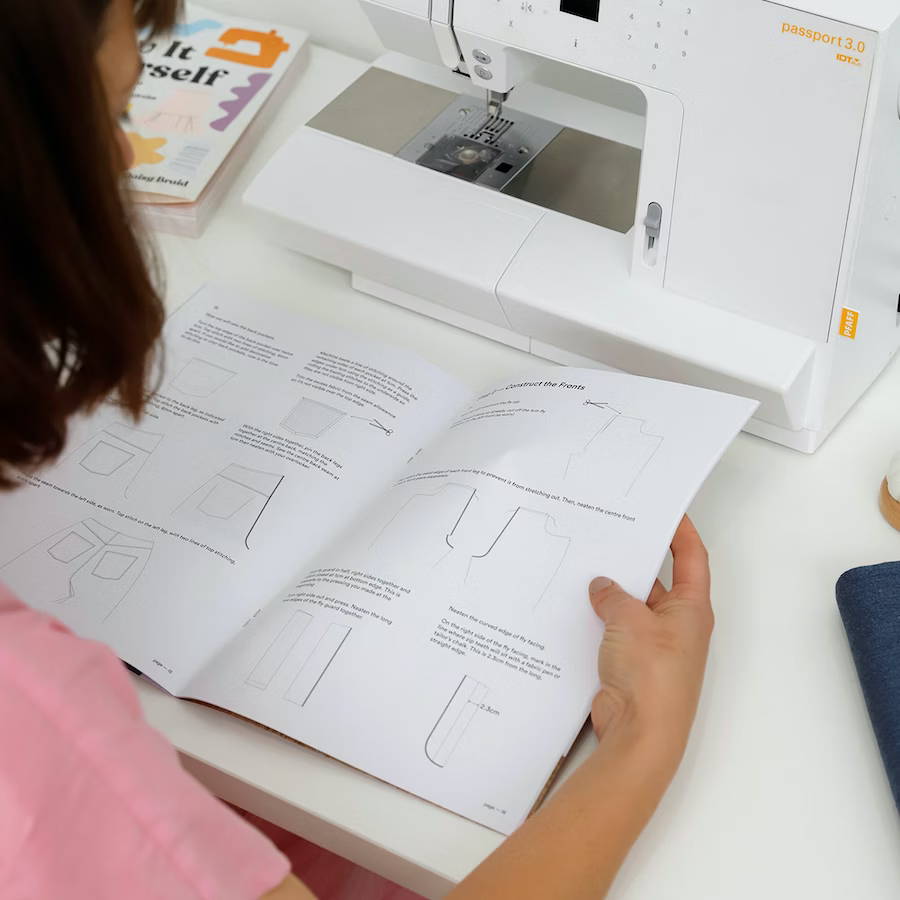 Read through your pattern instructions
Choose beginner-friendly patterns and read the instructions from start to finish before jumping into cutting your fabric. Double check the seam allowance is included too, as some patterns require you to add this on before you cut. If a pattern does require you to add seam allowance, it should provide instructions on how to do this and what measurements you need to add.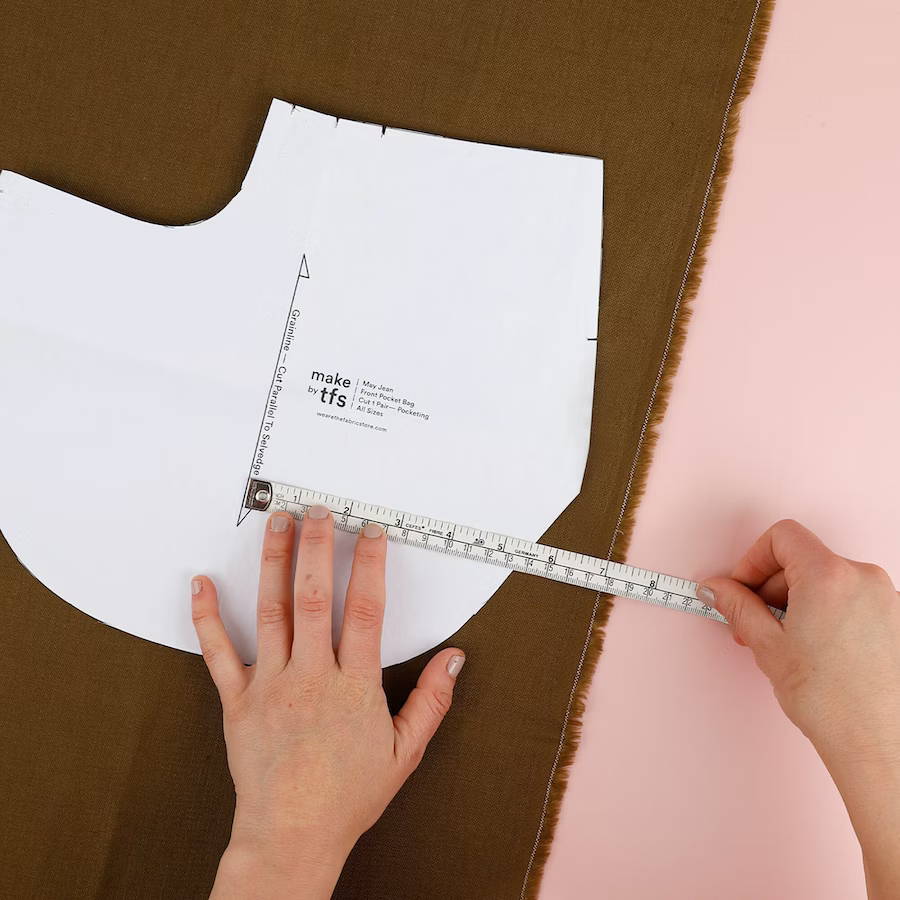 Pay attention to the grain

Look out for the grainline on your pattern pieces. The grainline almost always runs parallel to the selvedge of your fabric and it indicates the direction your fabric should be cut. Usually it's marked on your pattern by a thicker line with arrows at each end and typically runs through the centre of the pattern. To be sure your pattern piece is lined up correctly to the grainline, measure out from the fabric selvage to the top and bottom of the grainline on your pattern piece. This is extra important for bias-cut garments.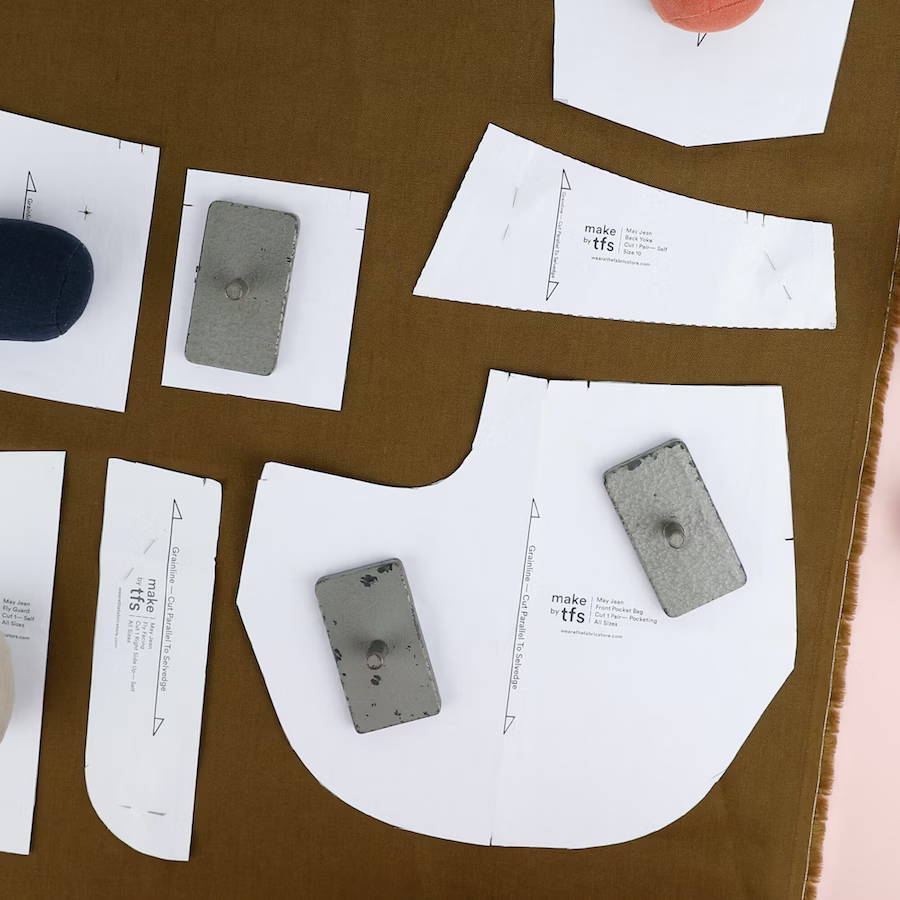 Make sure your pieces don't shift as you cut them out of your fabric. Use something small and heavy to weigh them down, such as a pattern weight. DIY pattern weights are fun and easy to make - check out our tutorial here! Alternatively, you can also pin your pattern pieces to the fabric, just take care doing this with fabrics that are delicate, such as silks.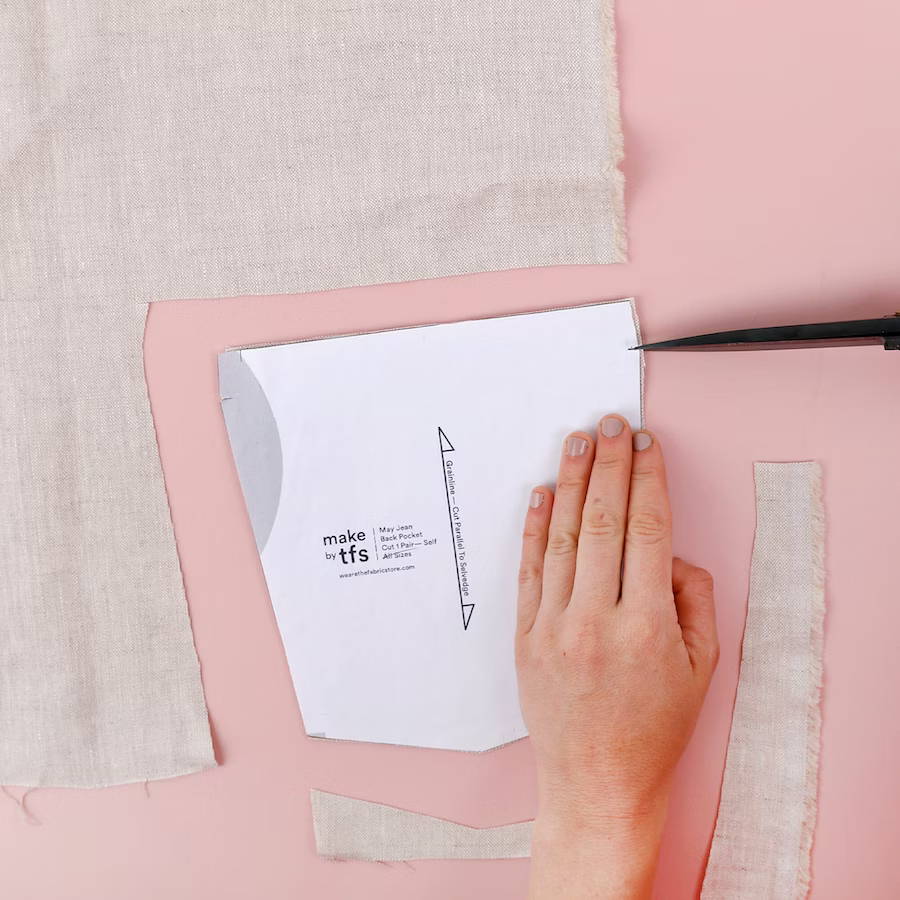 Be sure to mark the patterns notches! Sewing notches are tiny triangles or marks along the seams on your sewing pattern that help you match up your pieces. These might seem annoying and easy to skip over, but they provide an important guide for matching your pattern pieces together when constructing your garment. Skip them at your peril!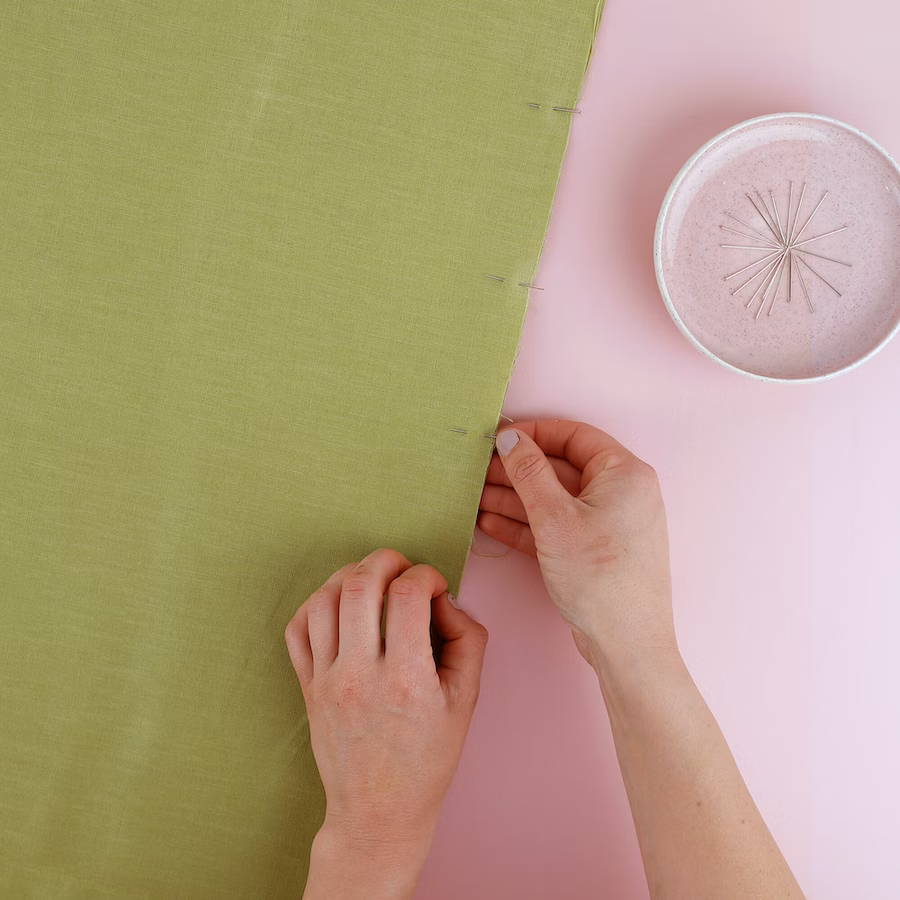 When you're ready to begin, use plenty of pins — don't be shy! We recommend pinning your pieces together across the seam with the pin head on the fabric side. Pins are usually easier to remove with your hand as you sew if they are facing this way.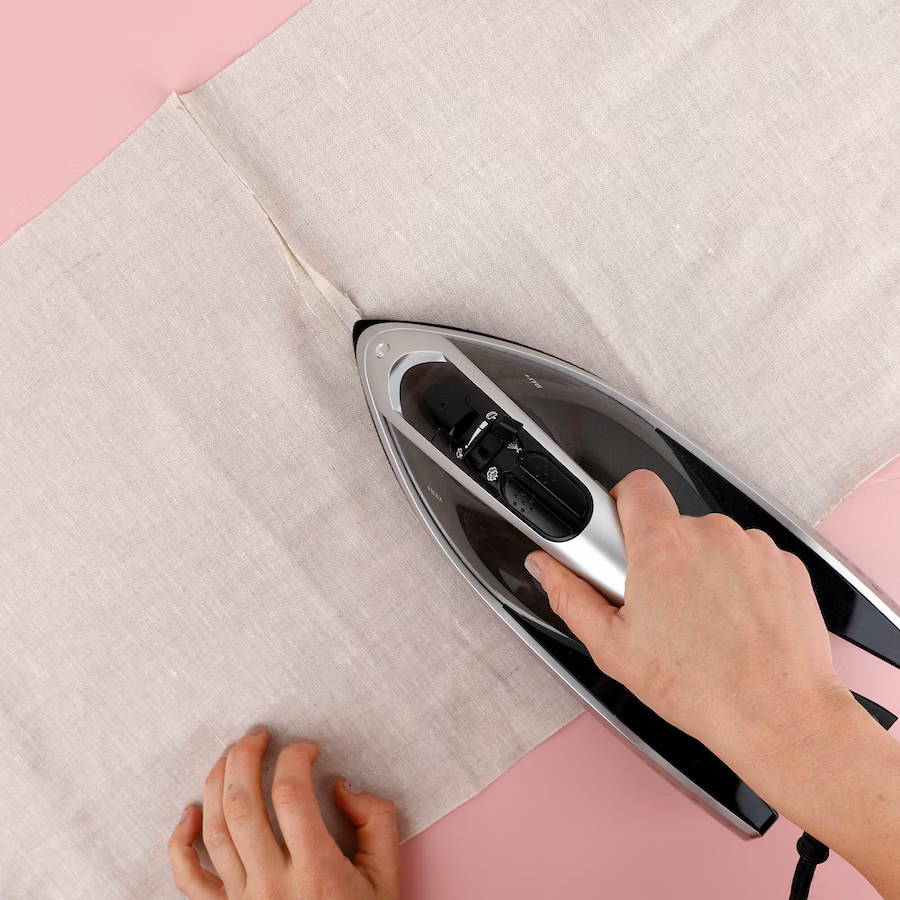 Pressing as you go can make a huge difference in the tidiness and overall finish of your garment! Always iron as per the pattern instructions, and take care to consider the appropriate temperature setting for type of fabric you are using.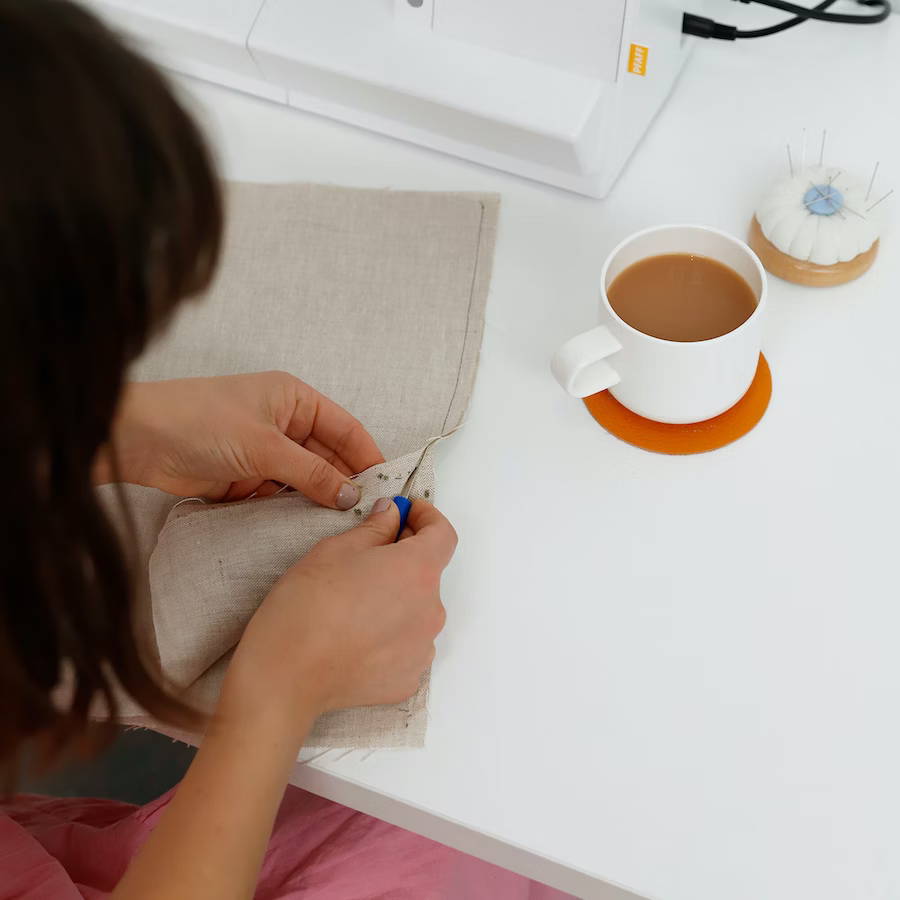 Even the most seasoned of sewing folk know that unpicking is part of the game, and it definitely doesn't mean failure. Buy yourself
a quality unpick
and learn how to use it carefully. Most quick unpicks or seam rippers have the same main structure: a handle with a metal tip. The tip has a blade between a point and a little red ball. Take a look at
this quick video on Youtube
for tips on how to use it.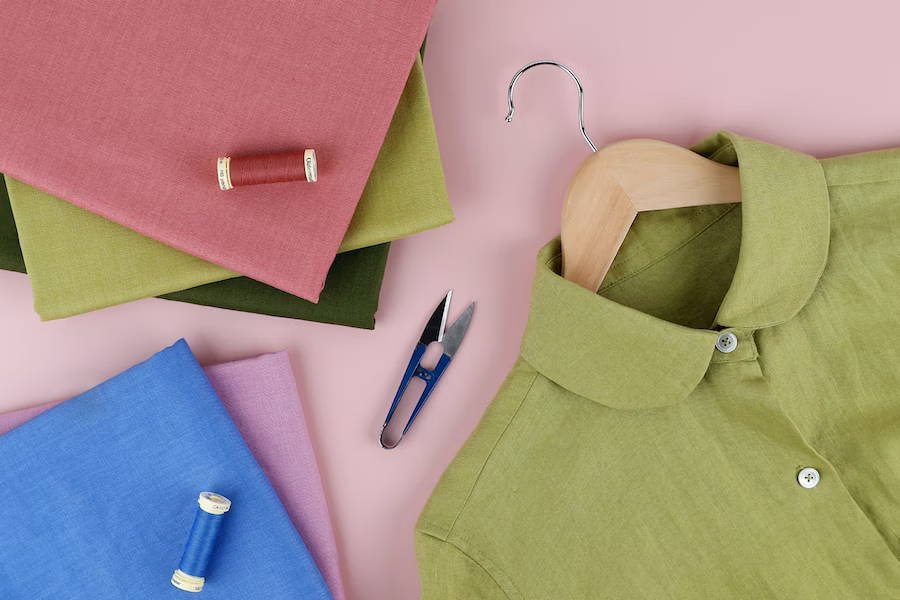 It's time to sew friends! We'd love to see your progress over on instagram and TikTok, follow us @wearethefabricstore. Don't forget to share your favourite sewing tips too, the more the merrier!