It's no secret that merino is one of our favourite fabrics here at The Fabric Store! Its unique hypoallergenic and breathable qualities make it a go-to fabric when planning to sew everyday essentials.
Three new colours have been added to our ZQ Premium Merino range this week - Guava, Lemongrass and Biscotti! See these beautiful new colours sewn up in our Make by TFS knit patterns, Mabel, Teddy and Fog. Kindly worn by Genevieve, Zosia, and Annelise from our HQ team.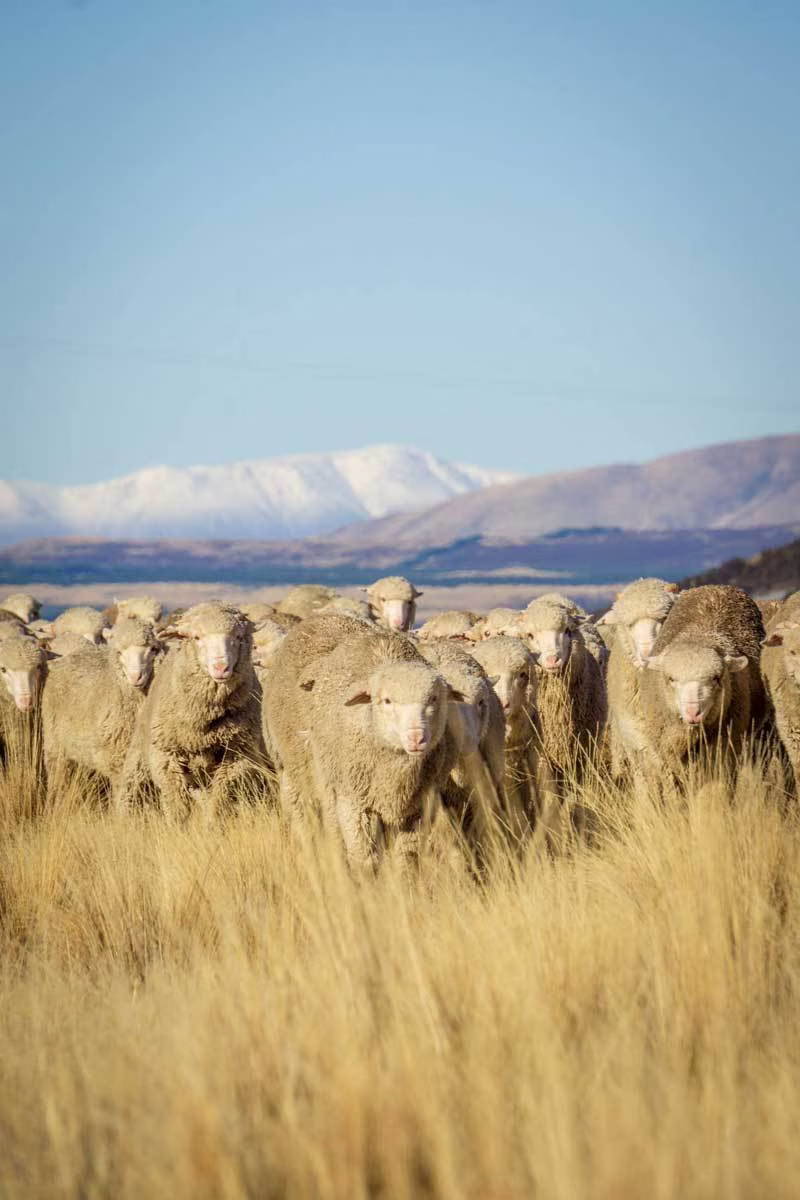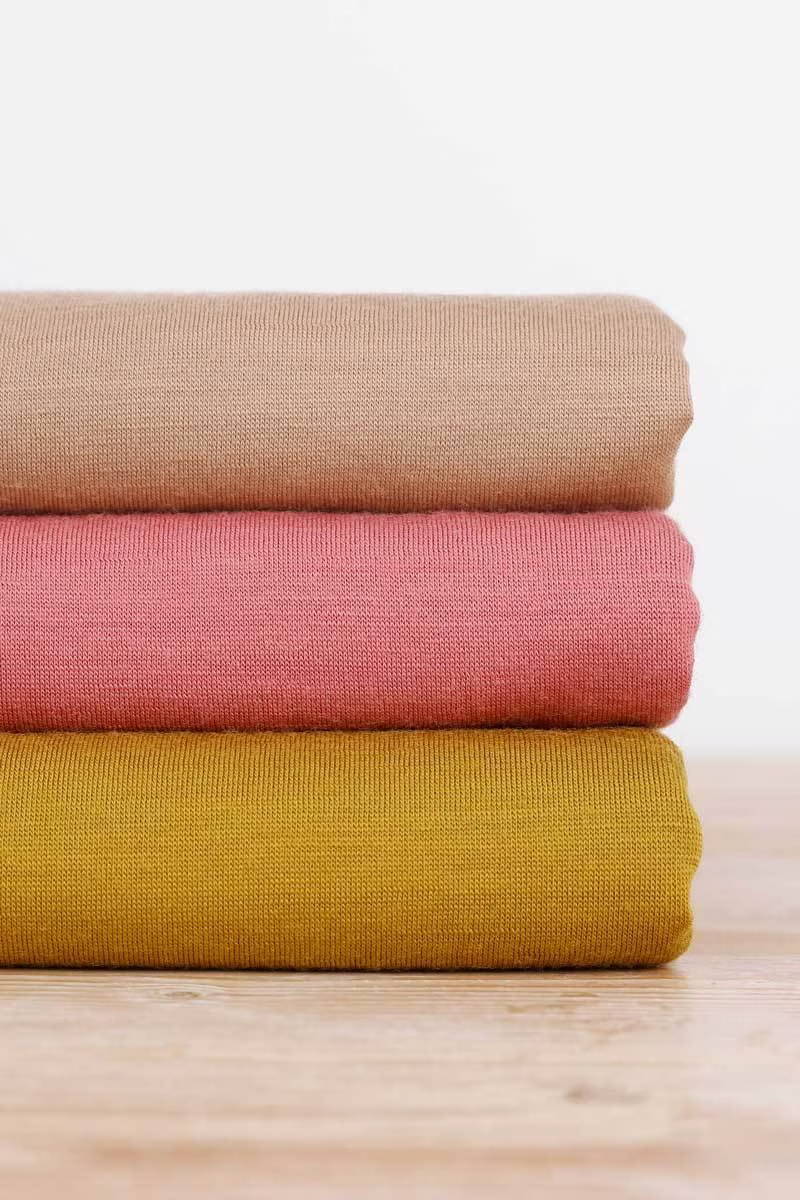 Last year we introduced our partnership with ZQ - the wool of choice for world-class brands. ZQ stands for quality, sustainability, and connection, from the New Zealand farmers through to our home-sewing community.
This partnership allows us here at The Fabric Store to trace our merino right back to its source farms, connecting us to the values, vision, and ethical farming systems that went into its production. Considered guardians of the environment, each of these New Zealand farms maintains individual long-term supply contracts with ZQ. We love that these ZQ contracts give us the certainty that our merino is consistent in fibre quality, traceable to source, meets environmental sustainability benchmarks and adheres to animal welfare and social responsibilities.
Keen to know more about our ethical and traceable ZQ Premium Merino range? You can check out our full range of over 35 colours and learn more about how this fabric is made sustainably here.
Our three Make by TFS knit patterns were designed with merino jersey in mind, and provide the perfect opportunity to showcase our vibrant new colours. We chose Lemongrass for our Mabel Dress, Guava for our Teddy Dress and Biscotti for our classic turtleneck Fog Tee!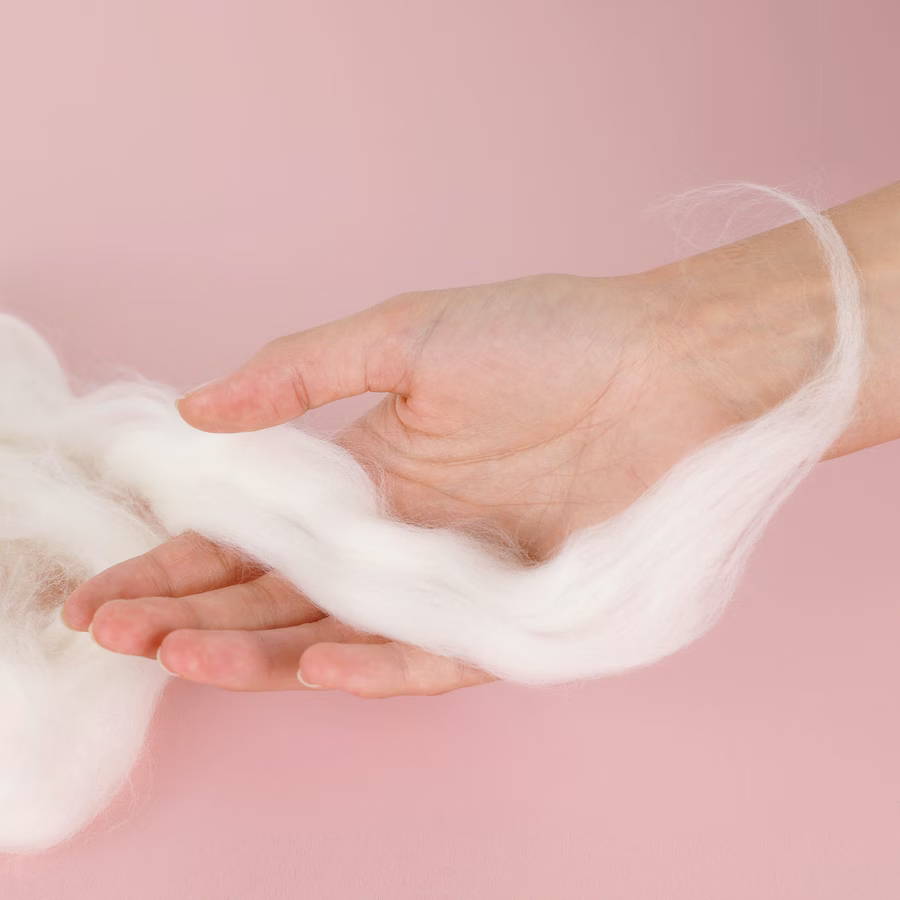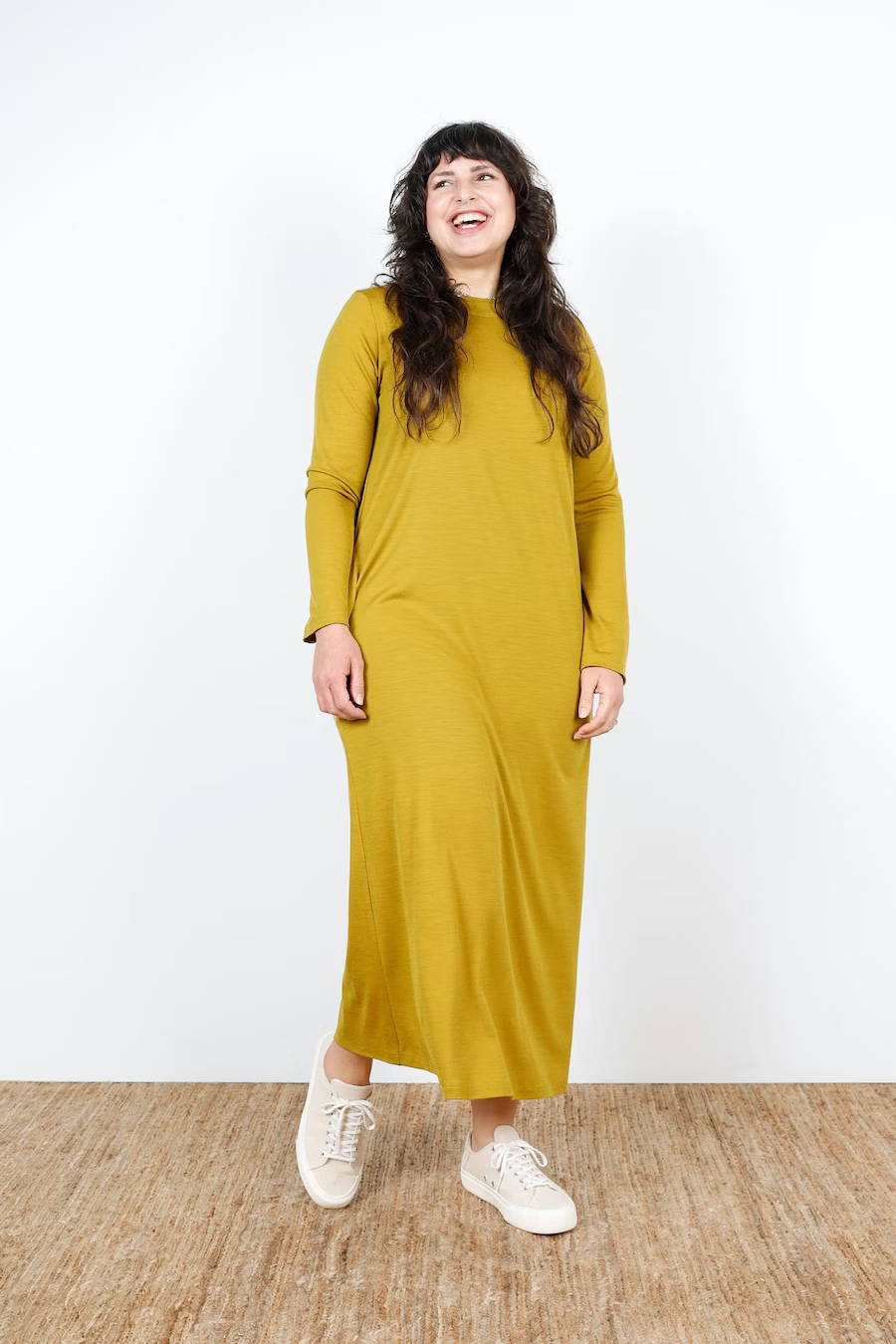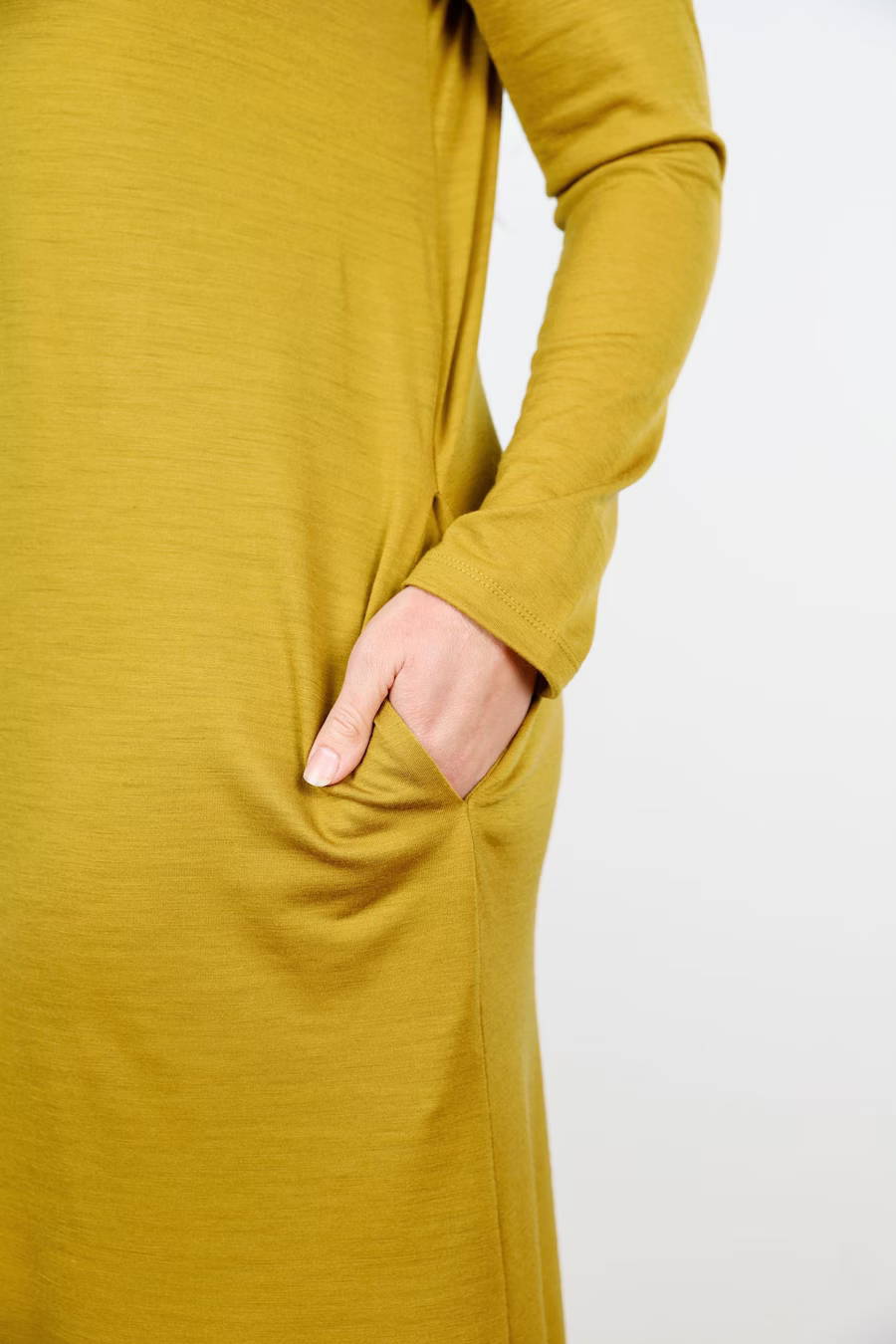 Zosia wears Mabel in size 10 in ZQ Premium Merino - Lemongrass
Make By TFS Mabel Dress in ZQ Premium Merino - Lemongrass
Our Mabel dress features a straight-fitting body with a subtle A-line swing and side pockets. Mabel is an easy-sew and a cosy, stylish addition to any trans-seasonal wardrobe! This simple shape to layer with a slouchy jumper or cardi during the cooler months or you could also opt for a short sleeve version for summertime. Zesty vibrant Lemongrass works so well for this simple silhouette, a fab way to introduce a pop of colour into your outfit!
We used 2m of Lemongrass Premium ZQ Merino to make our size 10 Mabel Dress. Purchase this PDF pattern here from our Online Store and for tips on sewing this dress, check out our Mabel Sew Along!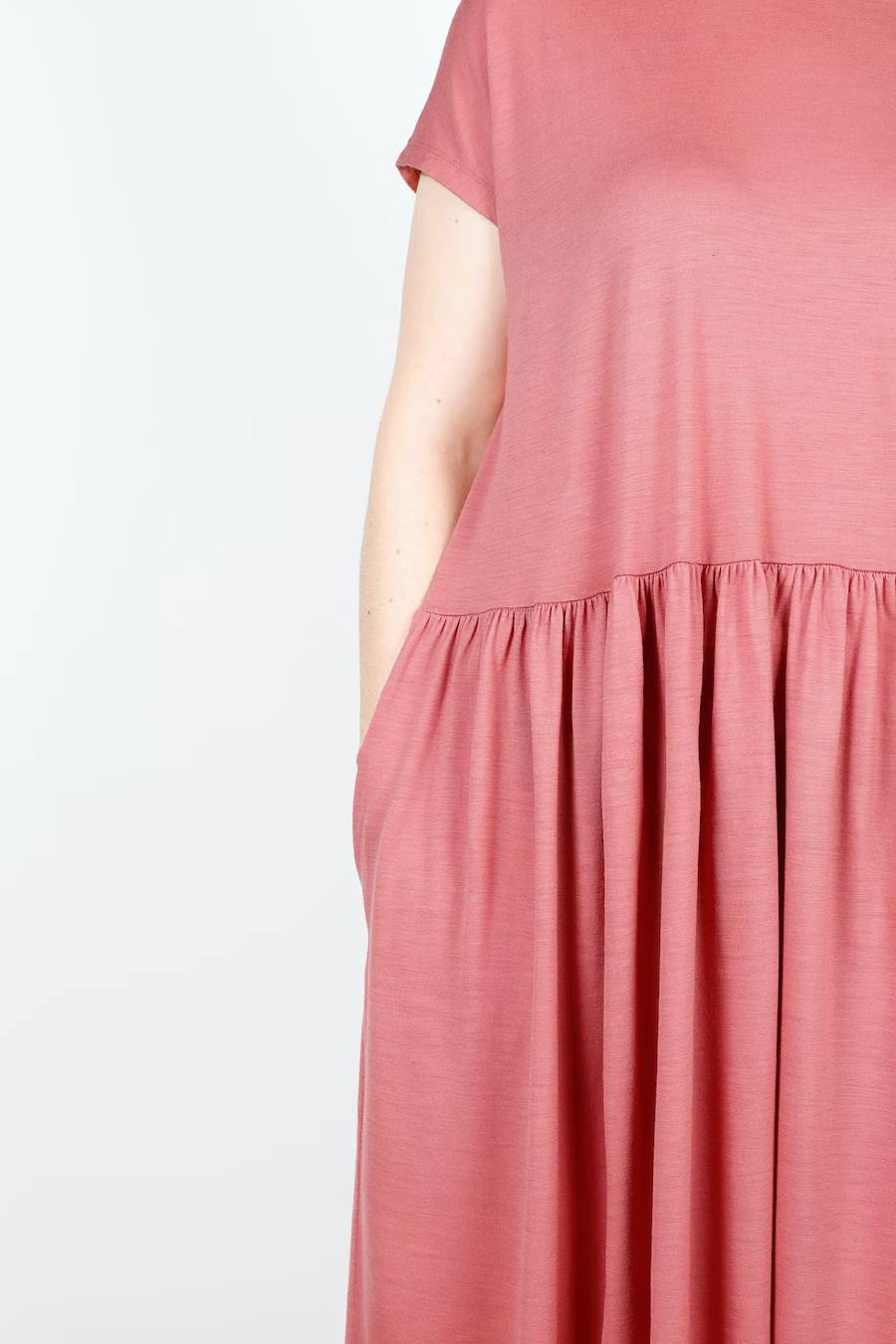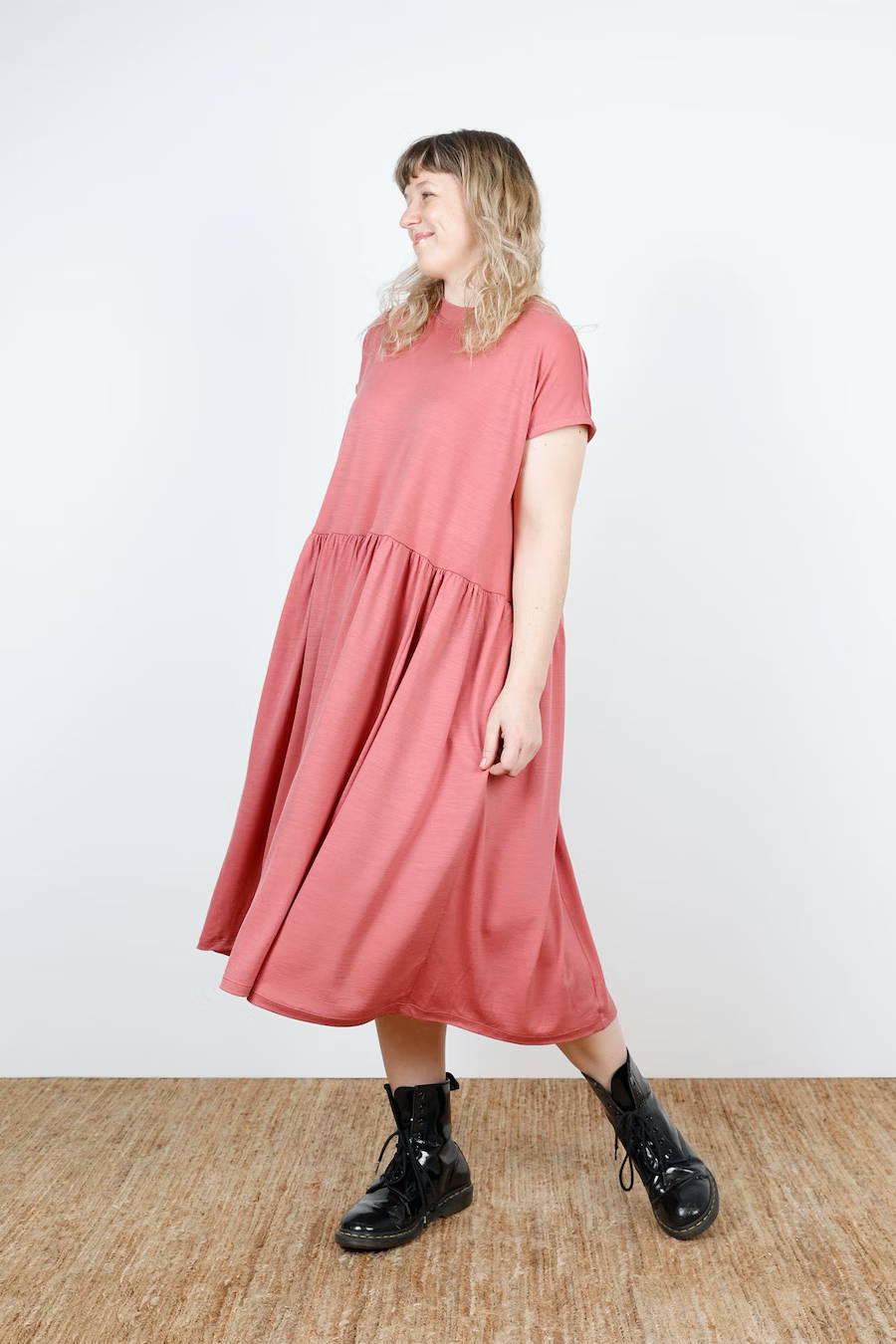 Genevieve wears Teddy in size 10 in ZQ Premium Merino - Guava
Make By TFS Teddy Dress in ZQ Premium Merino - Guava
Our Teddy Dress features a playful oversized silhouette with a generously gathered skirt, side pockets, and a drop shoulder, as well as an optional long sleeve. Teddy is a versatile everyday pattern and will be a firm fave in your wardrobe if you love easy-fitting garments!
This pattern is available to purchase as a PDF download from our Online Store here and check out our Teddy Sew Along for a visual sewing guide!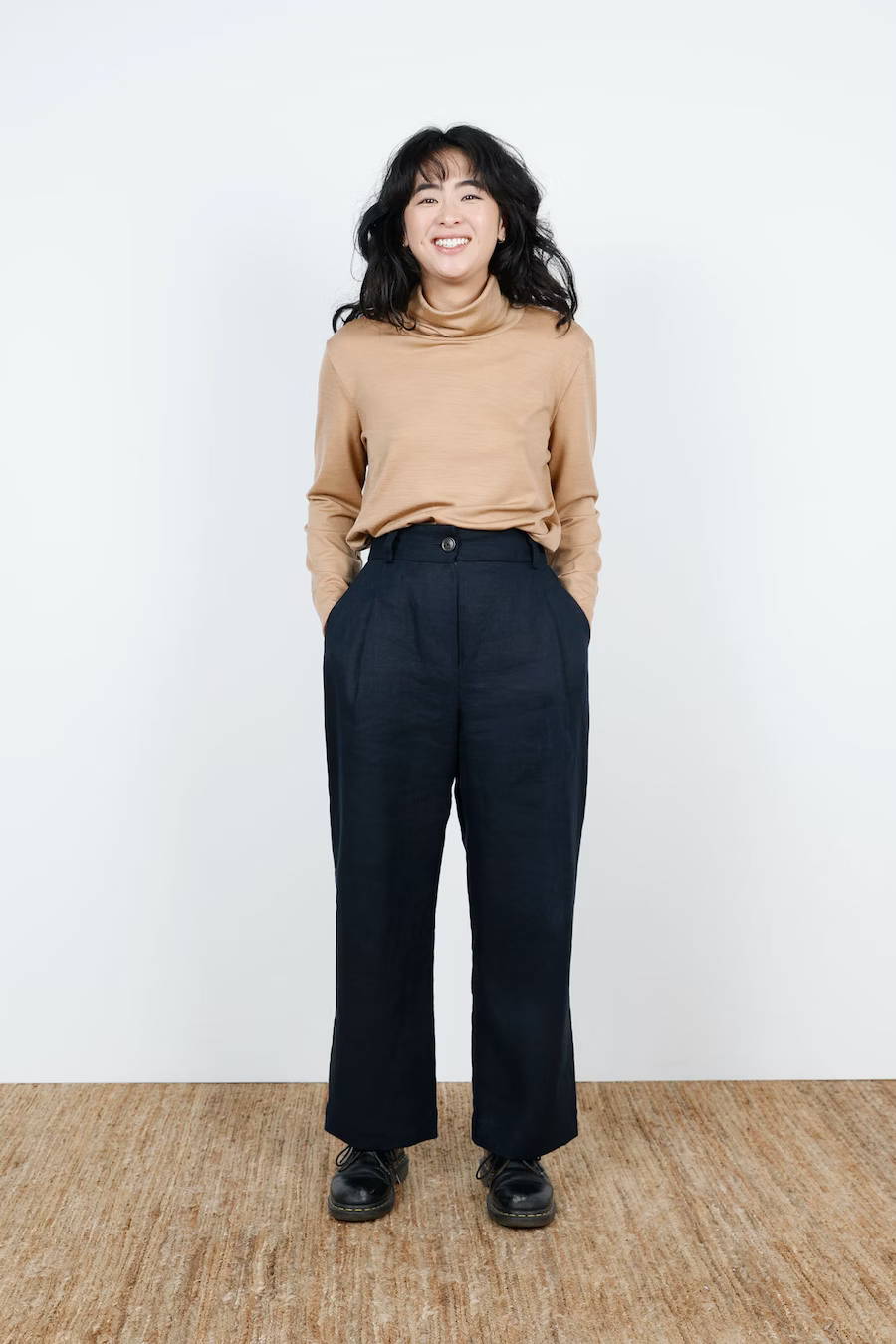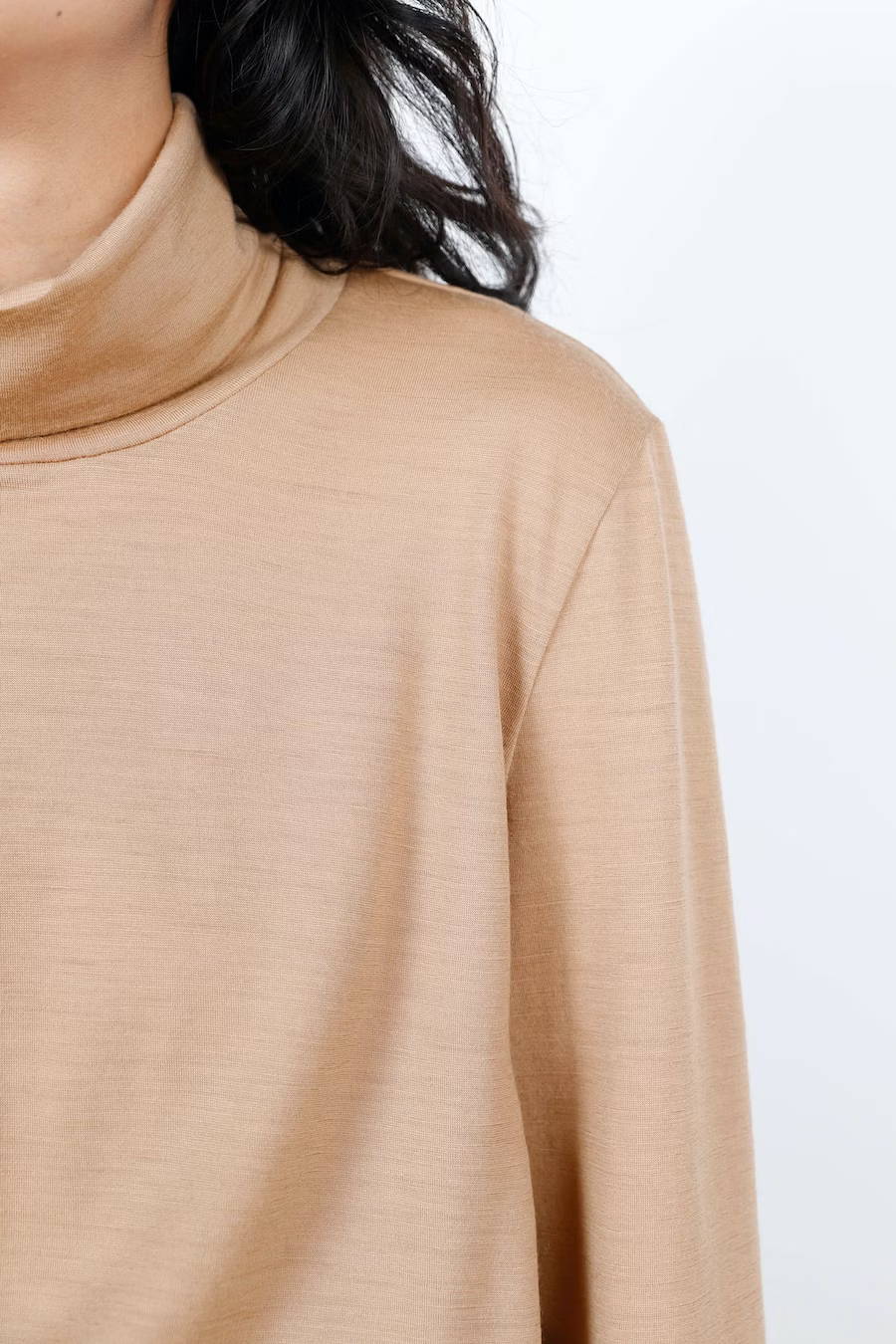 Annelise wears Fog in ZQ Premium Merino - Biscotti
Make By TFS Fog Tee in ZQ Premium Merino - Biscotti
Annelise usually wears our Make by TFS size 6, so this size 10 Fog Tee shows an oversized look, which we're loving!
Our Fog pattern is a super handy basic tee pattern series, featuring a crewneck, boatneck and free turtleneck extension, as well as short and long sleeve optipns! The pattern is a straight fit through the body with slim-fitting sleeves.
Fog is ideal for layering under dresses or pairing with classic tailored trousers or your fave jeans - that perfect merino essential for all seasons! Fog has become a go-to style for us here at The Fabric Store HQ, we love how quick and easy it is to whip up and it's super economical too - this size 10 took just 1m of merino!
Chic neutrals are a must for any me-made wardrobe - how fab does our Biscotti Fog look paired with our Cass Pants in Navy Heavyweight Linen?!
Purchase our PDF Fog Tee Pattern here from our Online Store and find the free Turtleneck Extention pattern here. Don't forget to head to the blog for the sew along too!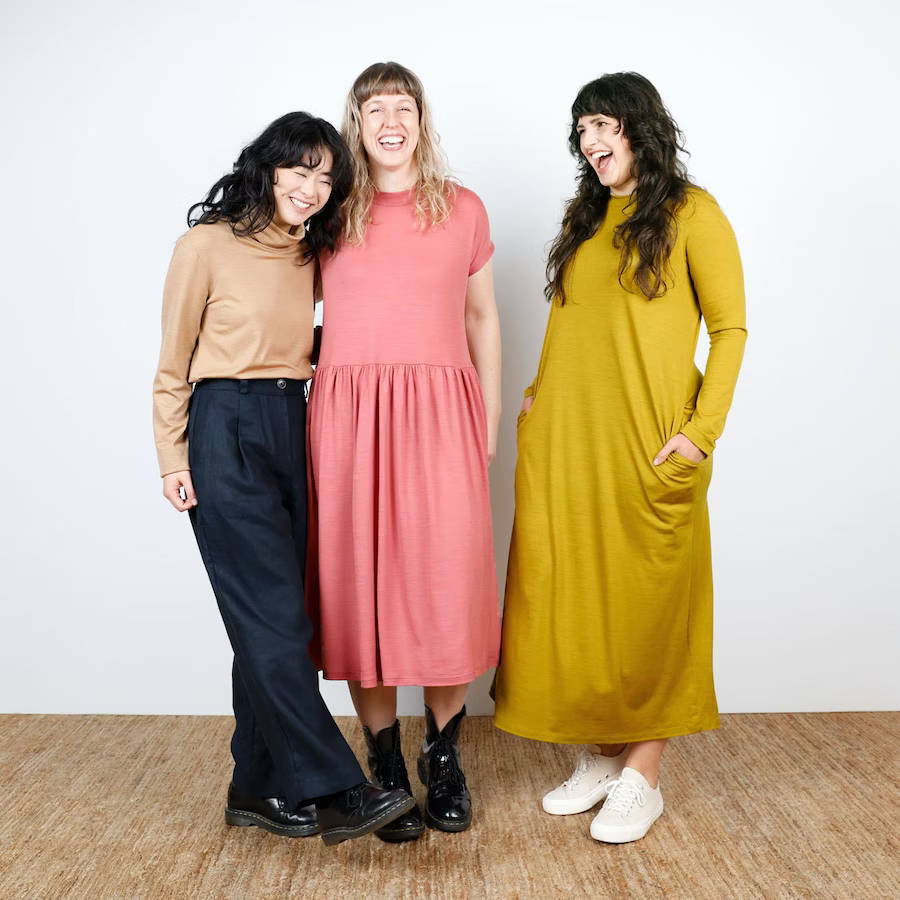 If you're after a fresh injection of colour for the coming season, check out these three new merino colours online or find them at your local store!
Don't forget we always love to see your makes, share with us @wearethefabricstore using #TheFabricStore.