This week we revisit our popular and super simple DIY apron project, a super useful essential item to have on hand! We made this new pair up in two beautiful Exclusive Midweight Linen colours, Marmalade and Honeysuckle. If you've been looking for a practical DIY gift for that baker or maker in your life, or you're on the hunt for an easy yet stylish layering piece, you'll love this DIY.
Thank you to Ella and Kate from our HQ team for modelling these.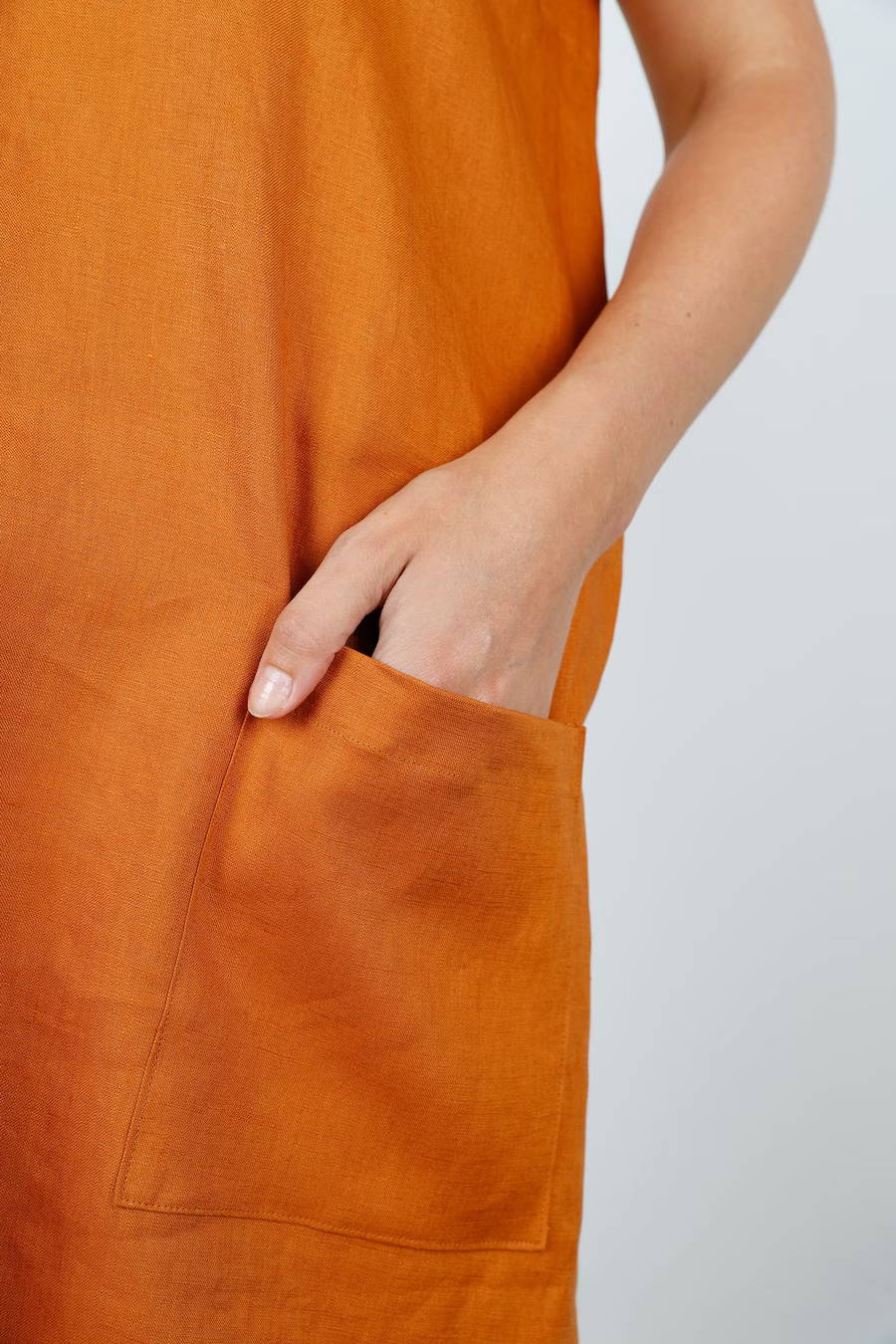 Ella wears her Marmalade Linen Apron over the Wiksten Shift Dress in Maple Linen, which we blogged about here.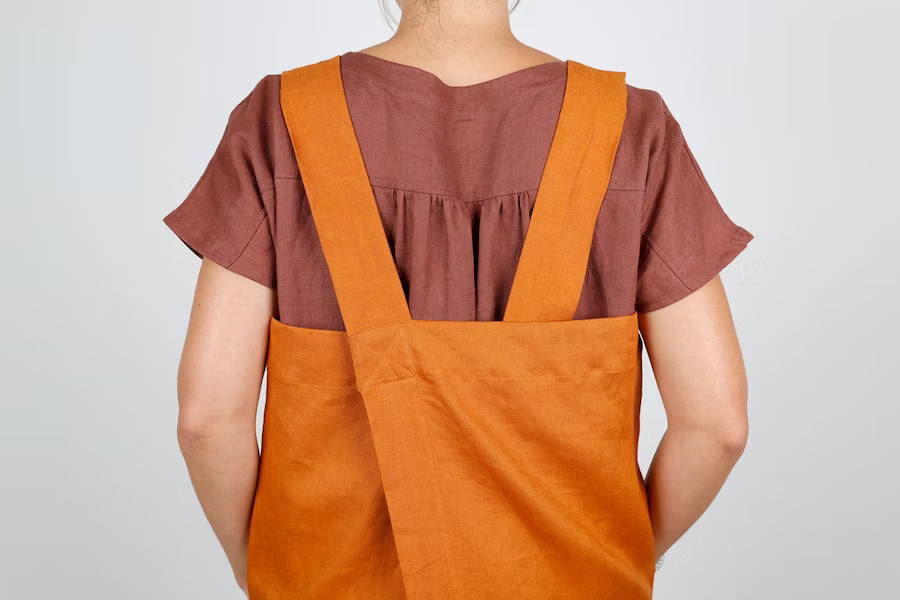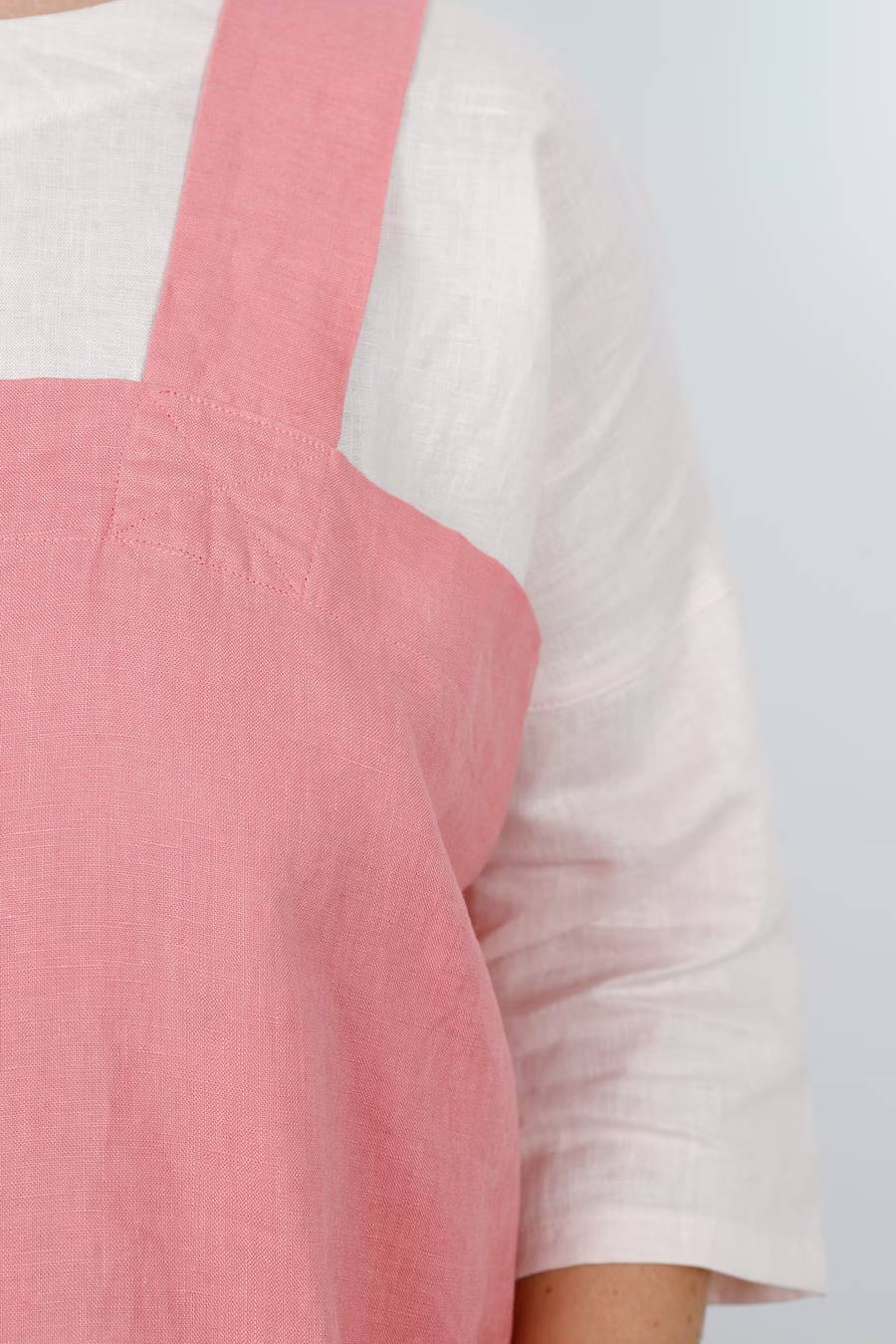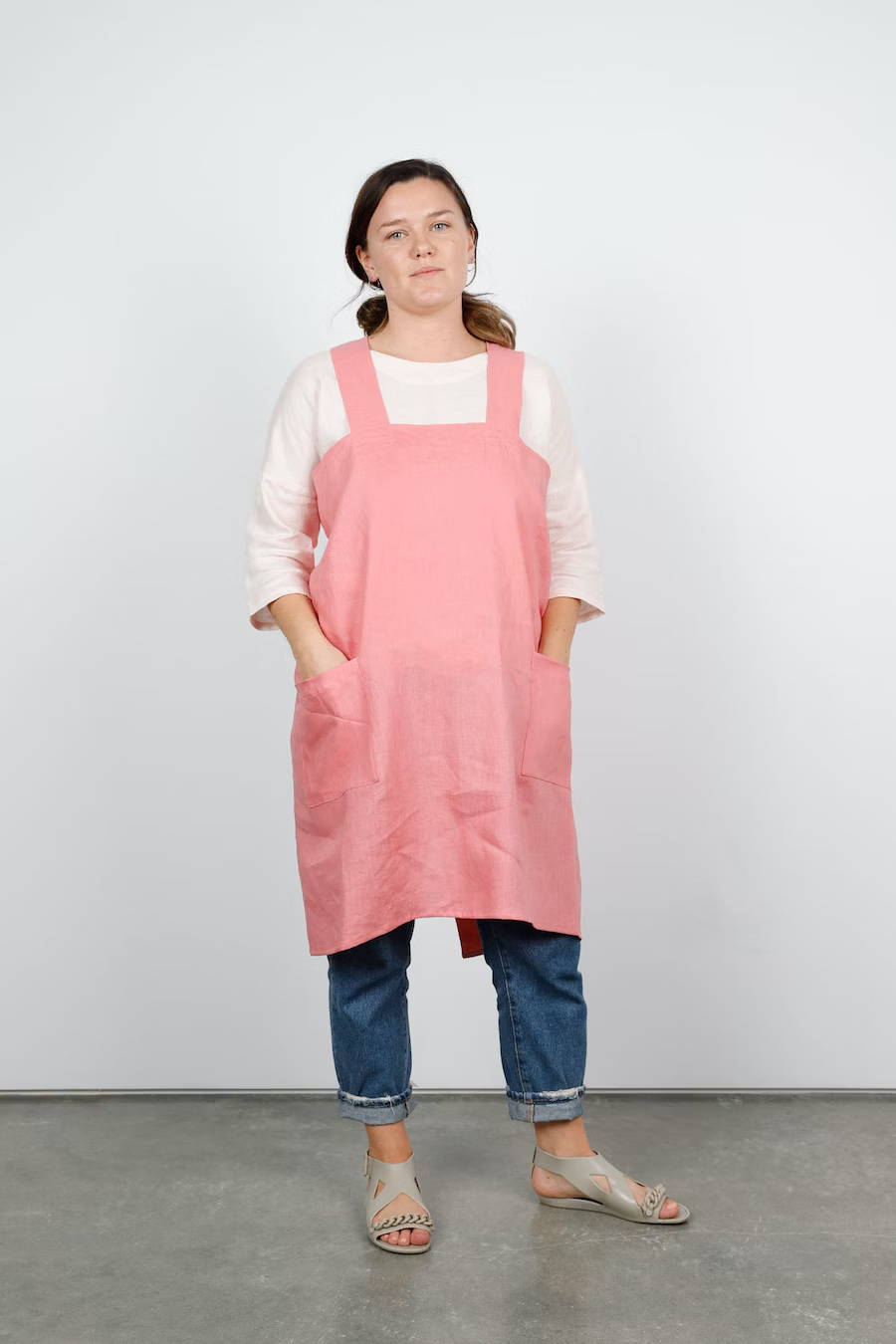 Kate wears her Honeysuckle Linen Apron over her favourite jeans and the Top variation of the Wiksten Shift pattern in Shell Linen, which you can read about here.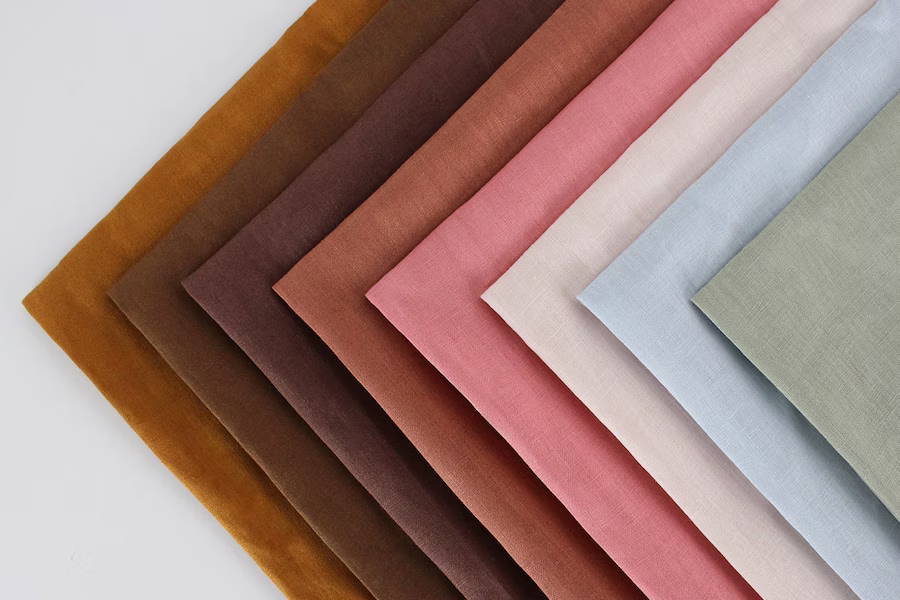 Linen is one of our favourite fibres! As well as being super easy to sew, linen fabric has a lovely earthy feel, starting off crisp and softening beautifully in time with wash and wear. Because linen is inherently strong, products made using linen have a long life-cycle, reducing wastage, and once the life is worn from the linen it is biodegradable and recyclable. Our Exclusive Linen ranges are available to purchase online and in stores, in a huge spectrum of beautiful colours.
For this DIY, you will need 1.2m of a woven fabric of your choice (yield based on fabric 135cm wide). The aprons featured in this post are made up in Marmalade and Honeysuckle Midweight Linens, which are all around 135cm wide.
These instructions are purposefully simple, as this is a super quick and easy project for sewists at every level of experience. It would even make a wonderful project for kids, simply adjust the size of the pattern pieces! We have put together printable guidelines so you can try out this project at home.

Click the button for the guide -
We enjoyed this fun and quick project, plus these aprons are easily customisable so you can create your own personalised fit and style. If you give these aprons a try, don't forget to share them with us on social media! Follow us on Instagram using #TheFabricStore to show us your creations! Happy sewing!