Patchworked projects of all shapes and sizes are a super popular way to use up scrap fabrics from previous makes, allowing for playful colour combinations and often surprising end results. With loads of linen scraps leftover from previous blog projects, and inspo from this Closet Core Patterns tutorial (amongst others), we decided to try out a patchworked curtain using linens. This style of patchworking is similar to Jogakbo, an ancient hand-working method of patching originating from Korea that was traditionally used to create bojagi, wrapping cloths, from leftover scraps of fabric. Scroll for photos of our patchwork curtain!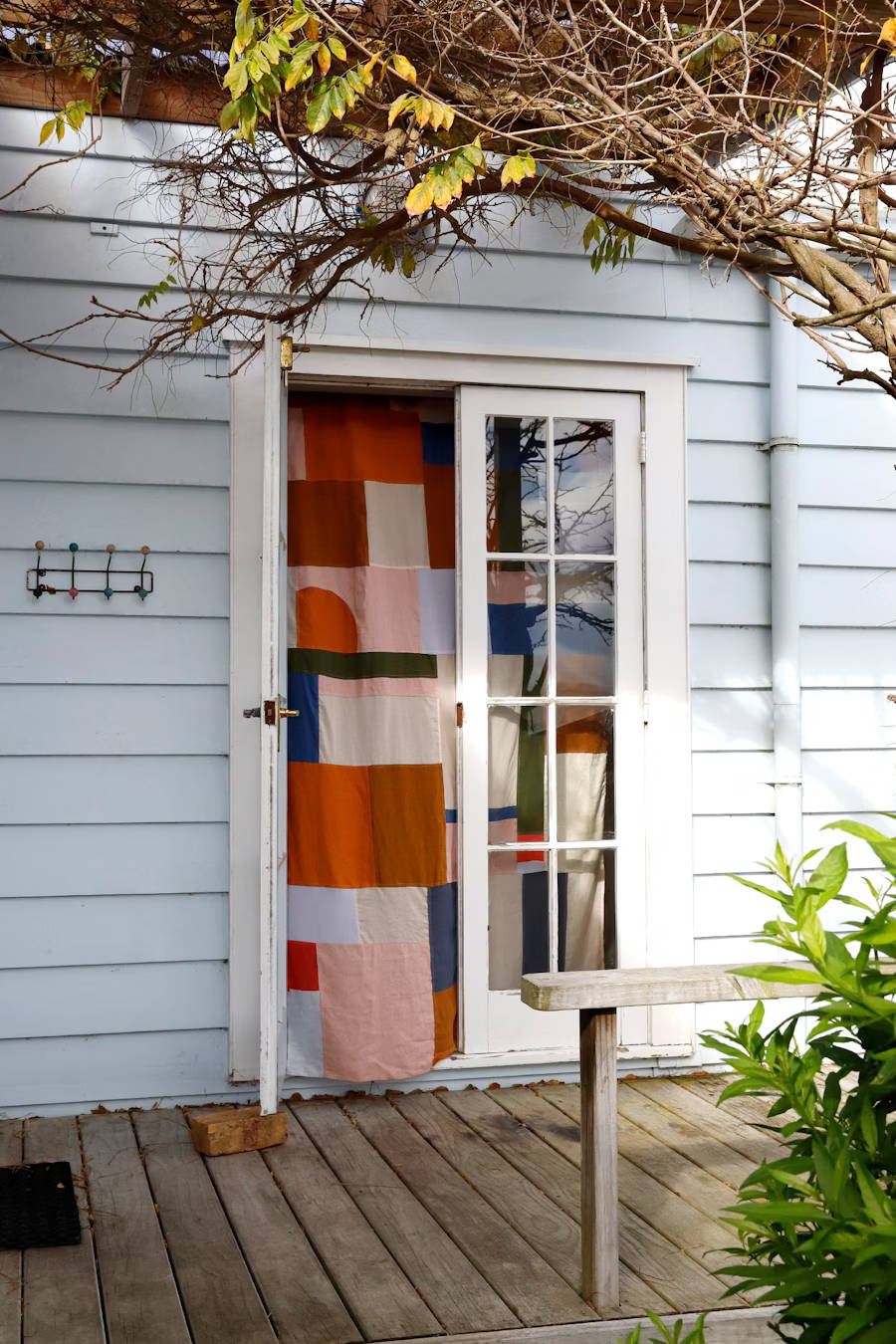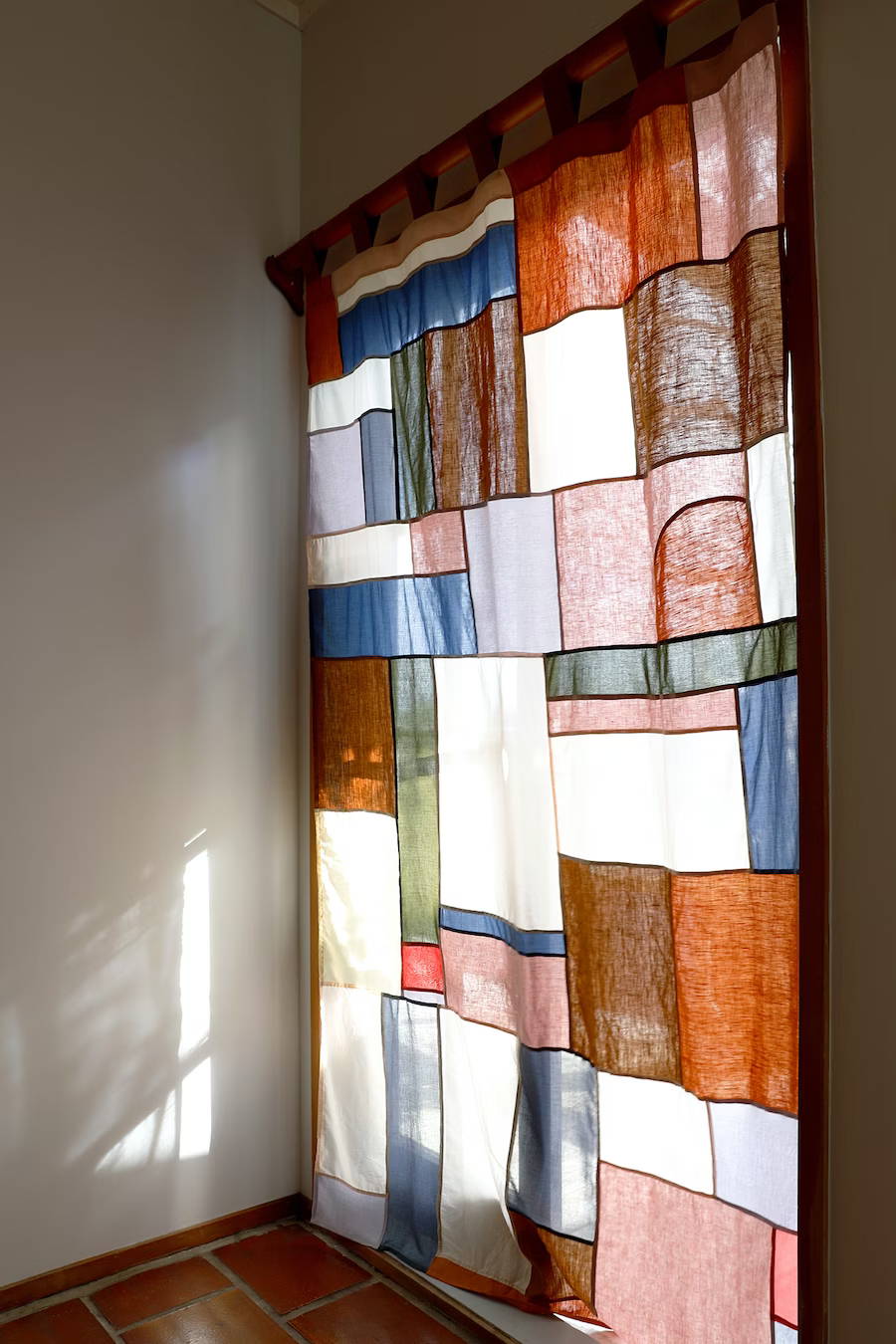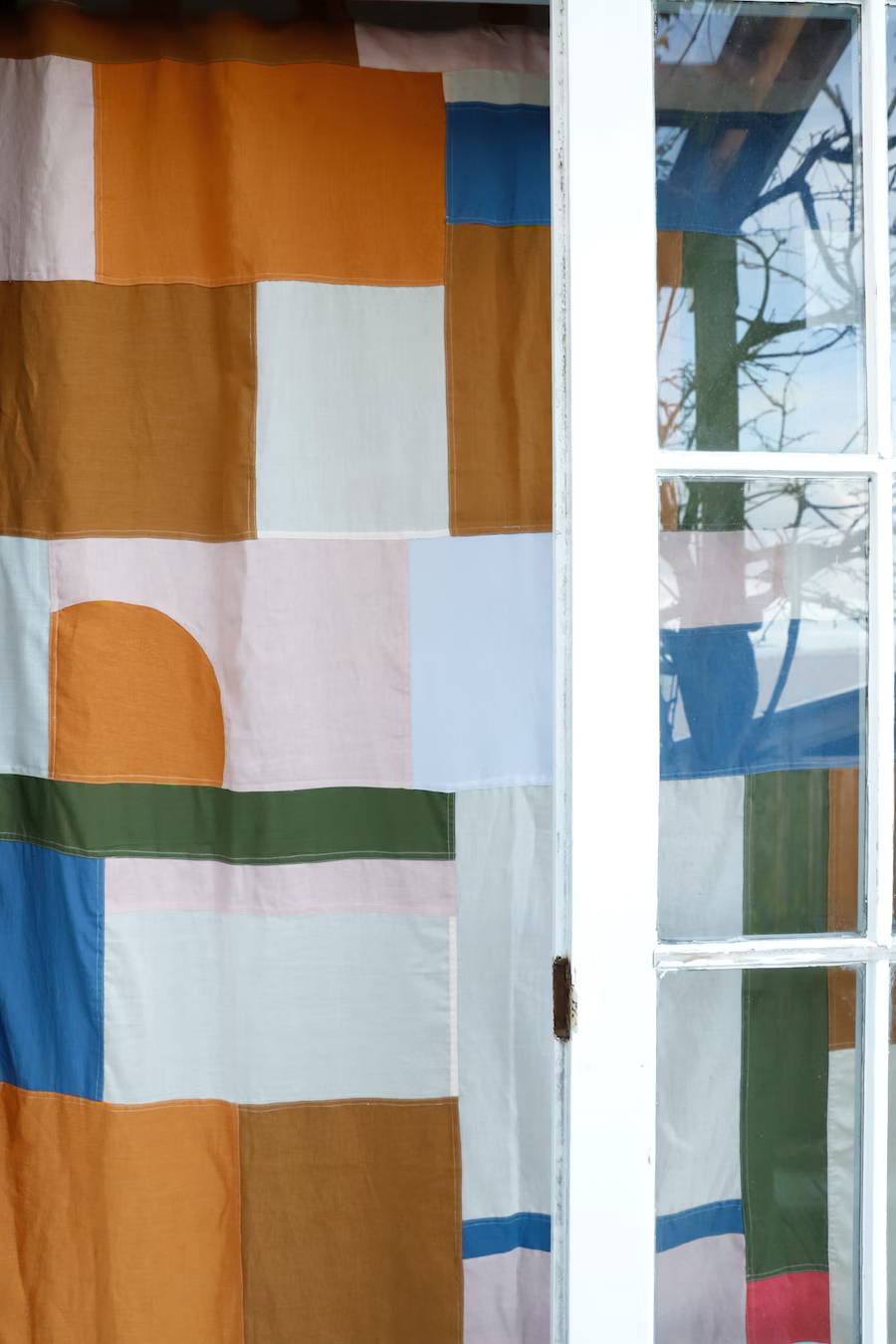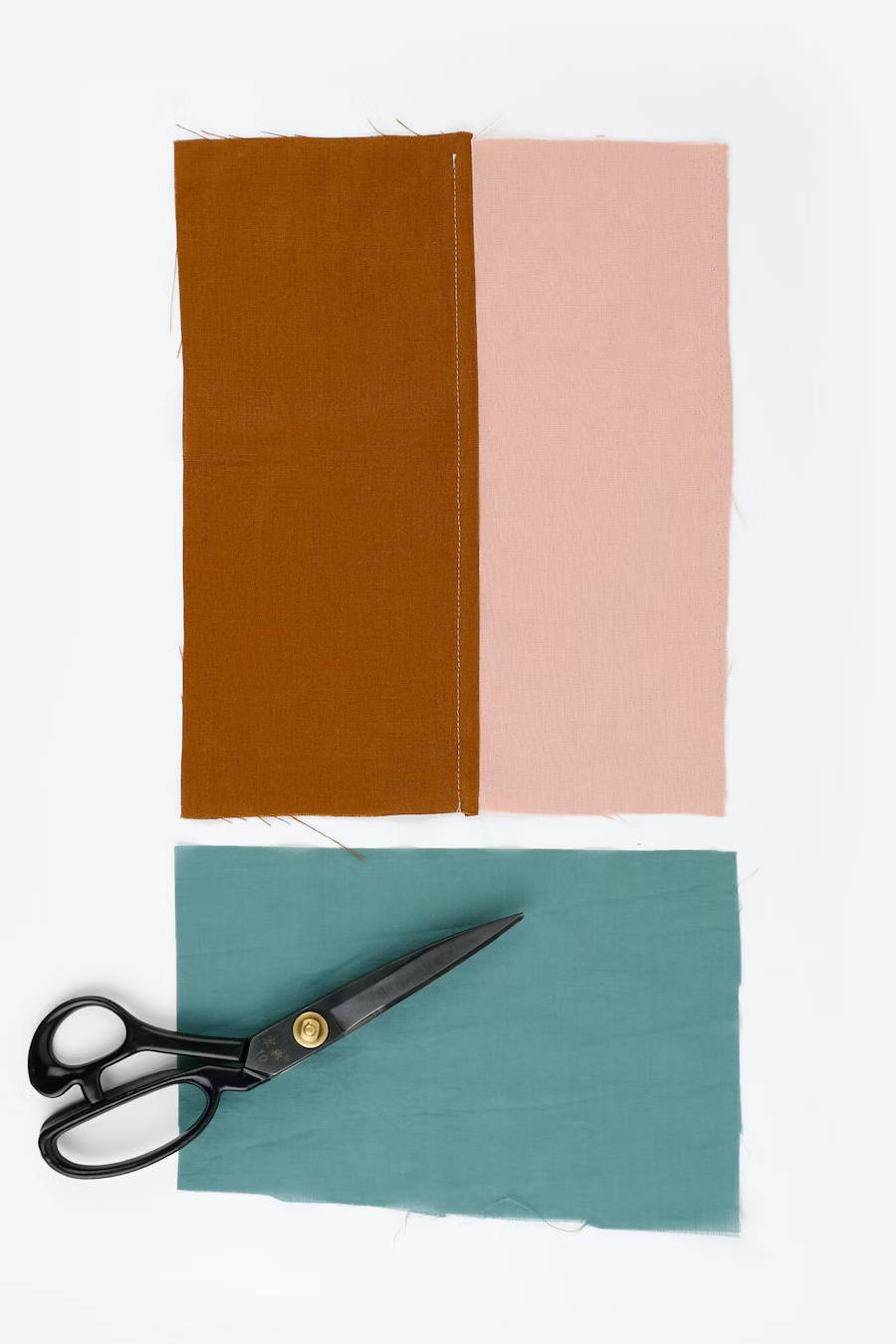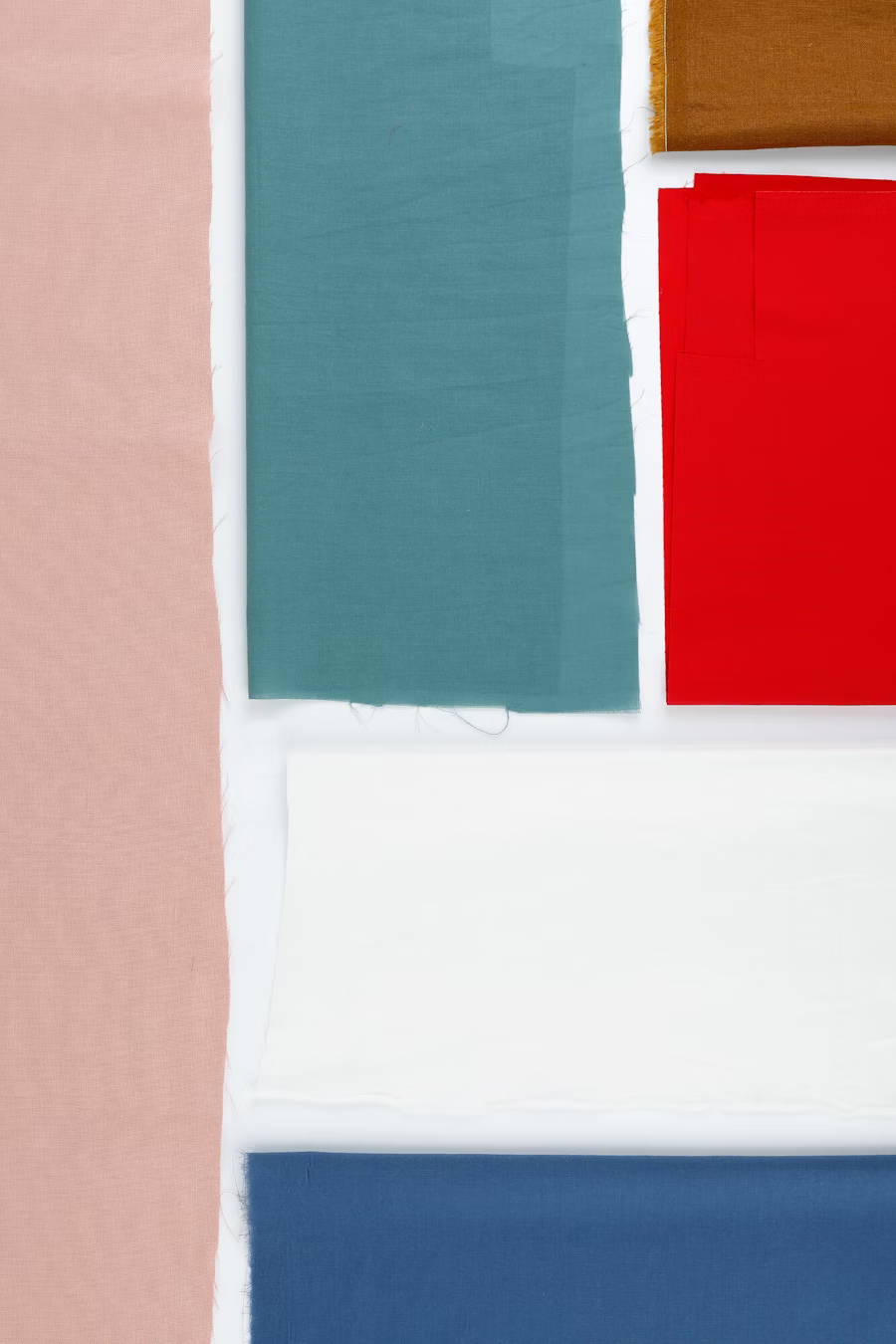 Our curtain was made for HQ team member Steph's french doors at home, and needed to be 120cm wide, with a 200cm drop and a turn back for dowl loops. To make the large patchwork, we gathered up all the linen scraps we could find in medium and light weights, and laid them out on the floor like a puzzle. It's important to marry up the grain lines on your pieces, so that the final curtain hangs straight and doesn't warp. Shifting pieces around to ensure a big enough area was fun, as was picking the colours!
We choose to sew the pieces together using a flat felled seam, and there are lots of tutorials online for how to construct this if you are unfamiliar with the technique. This was really a matter of just pinning the pieces and starting to sew, no perfection needed, and along the way we did have to shift and trim some of our linen pieces a little. We LOVE the end result, a dreamy autumnal colour palette and sheer enough to allow soft light to filter through.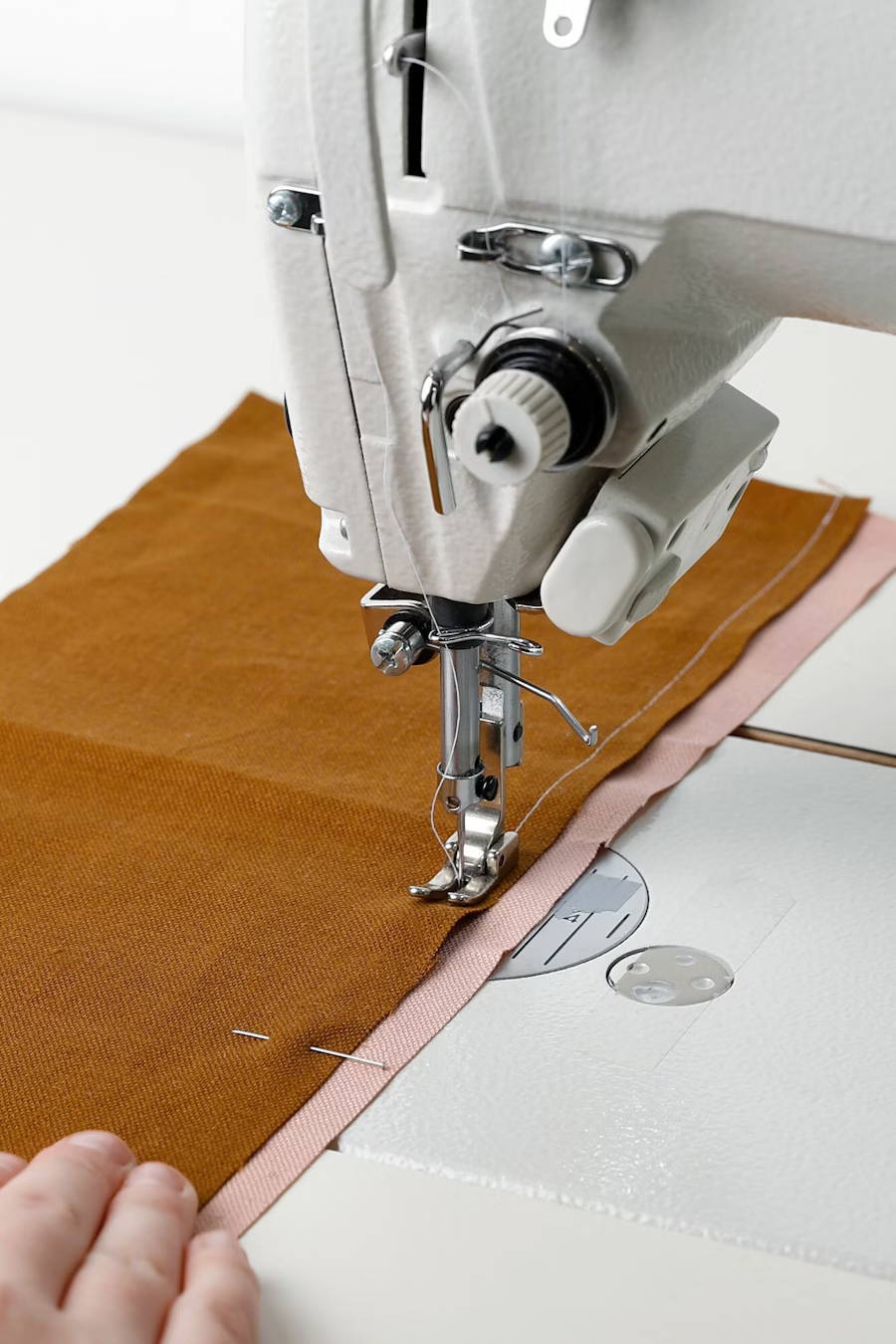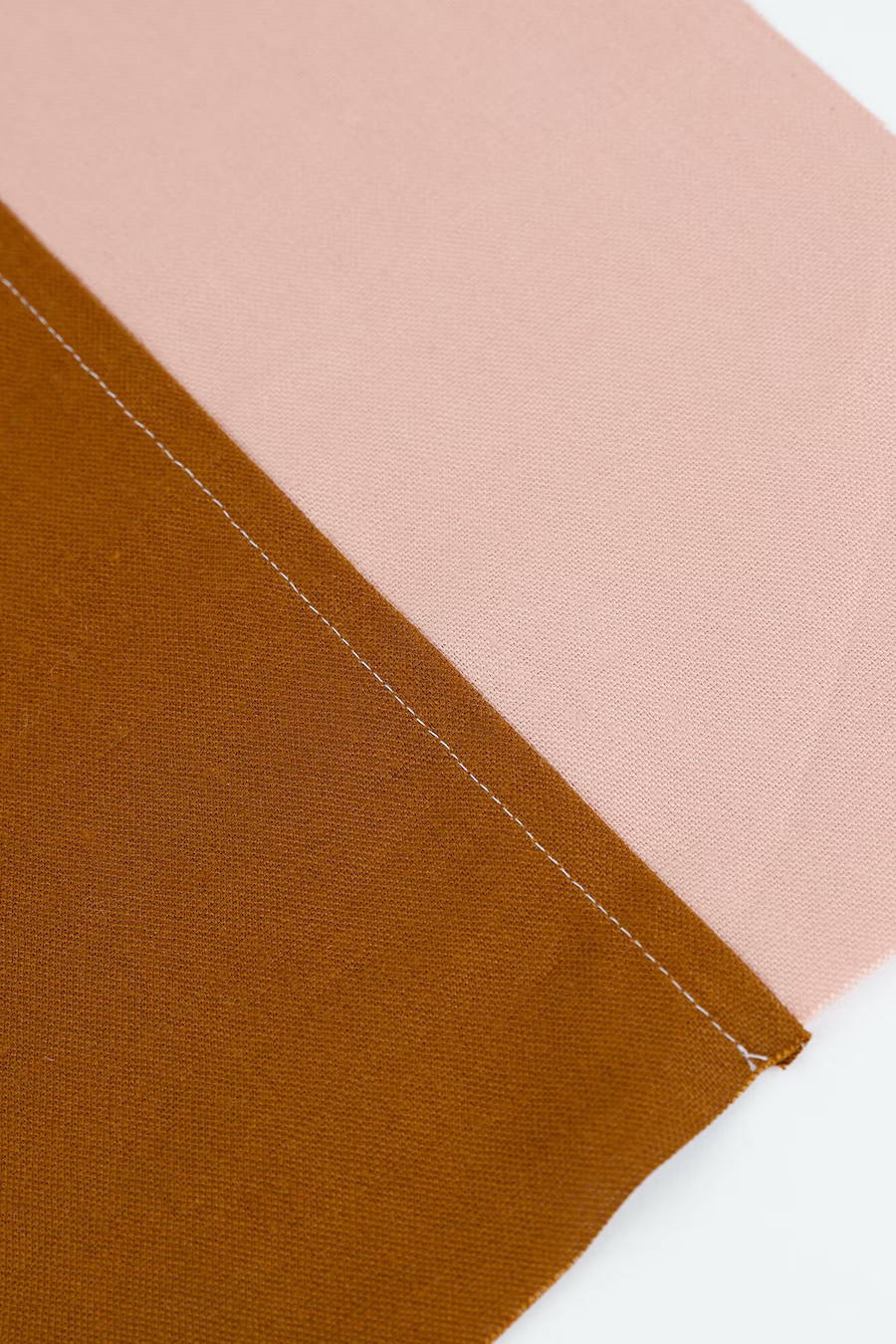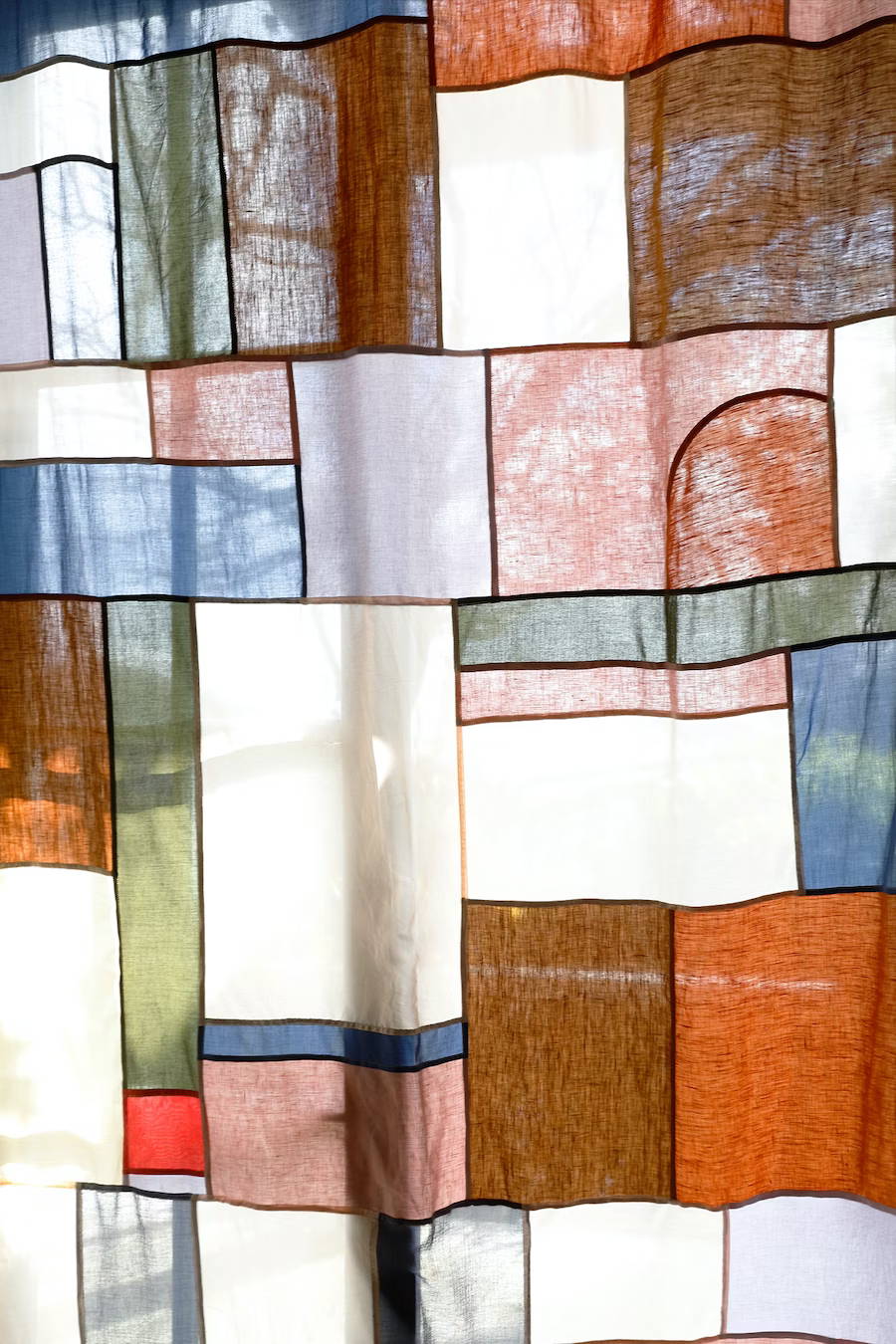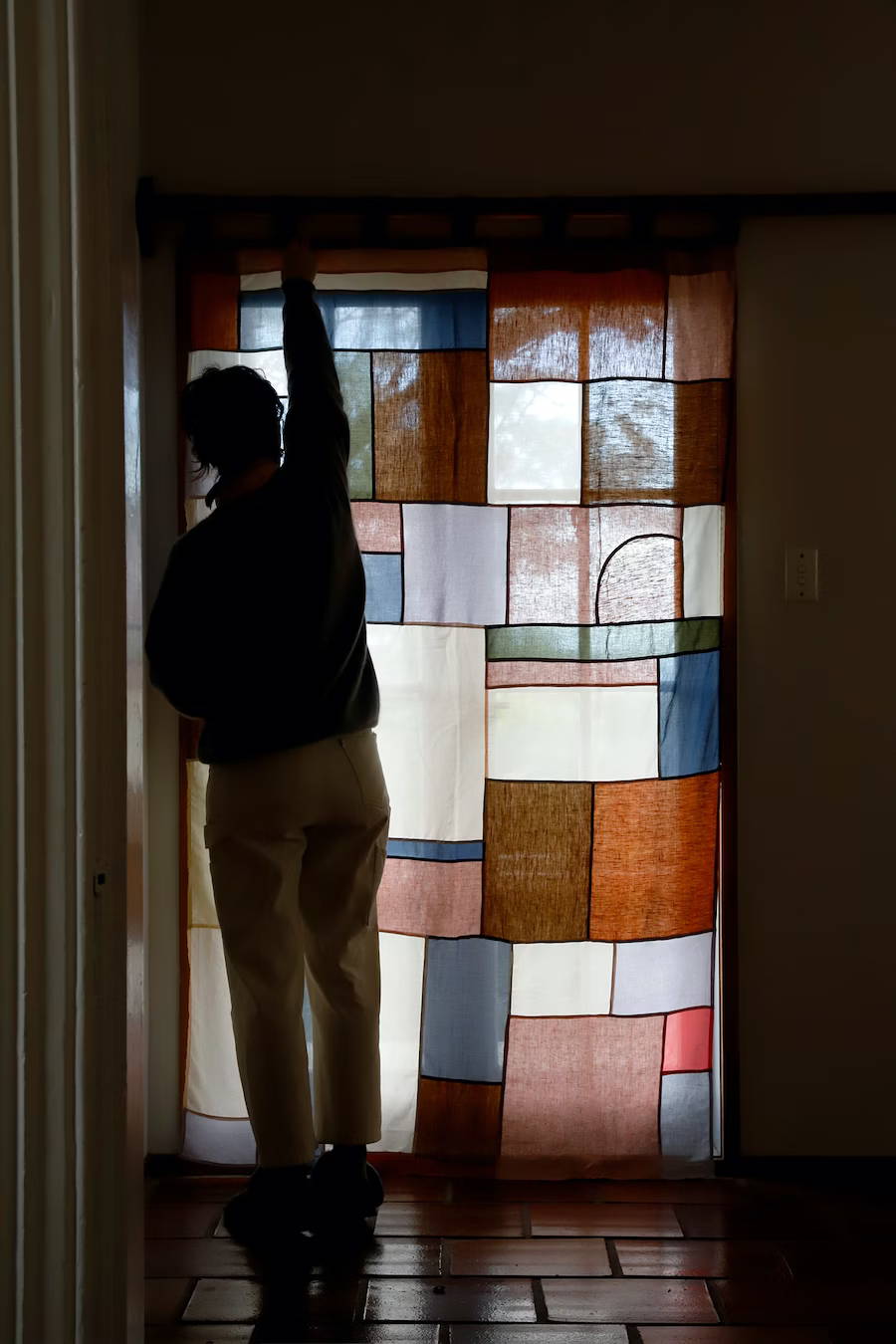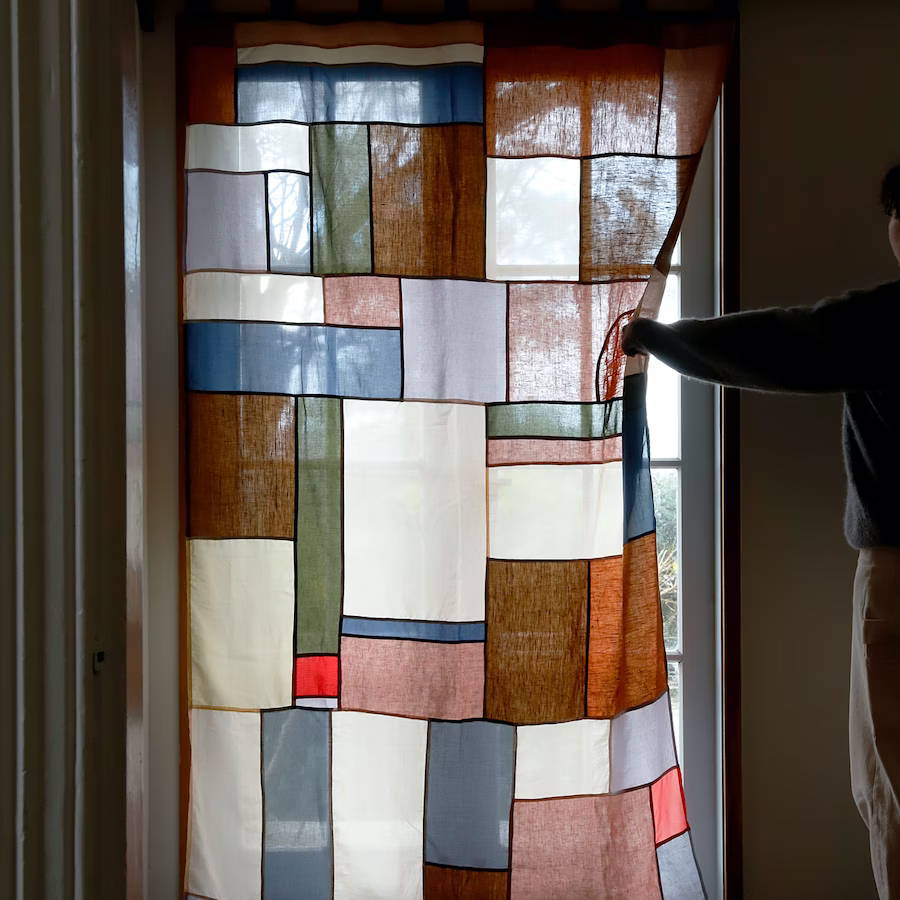 We're loving how this curtain turned out! We'd highly recommend giving a patchwork project like this a go if you're wanting to make use of scrap fabrics. Share your scrapbusting projects with us over on Instagram and TikTok using #thefabricstore