UK-based Marie Lawlor is a longtime TFS Brand Ambassador, passionate creative and self-taught sewing genius, sharing inspiration over on her blog and instagram @marie_stitchedup. This week we caught up with Marie about her sewing journey and projects past and present!
Hello Marie, please give a brief introduction of yourself to our readers!
Hi everyone, I'm Marie, from the U.K, I am 41 and mum to Owen (18) and Annabel (14). I married my husband James 21 years ago after meeting at 17! I am disabled and recently returned to work after 15 years of being unable to. I work in Regulation and Compliance in London for an Asset Management firm.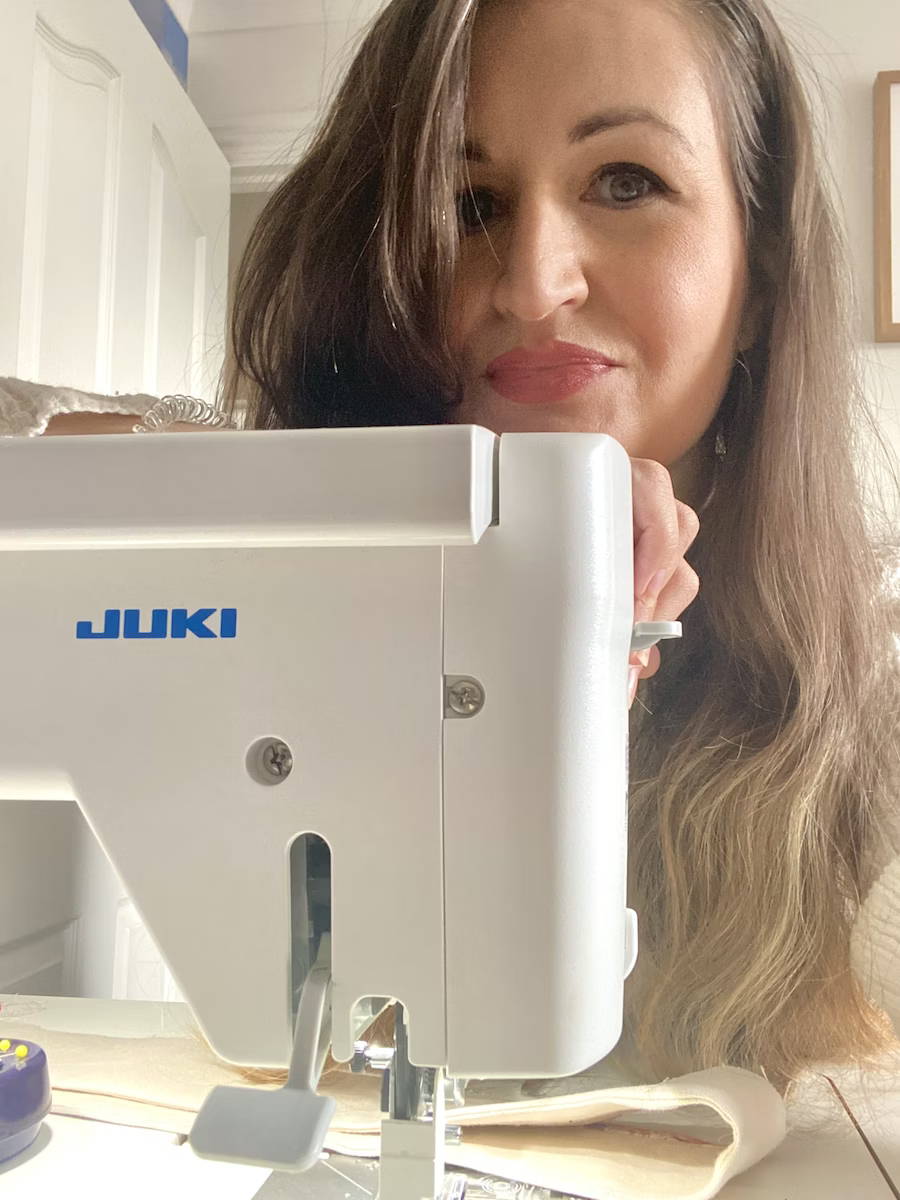 What led you to sewing, and how long have you been sewing for?
After many years of continuous surgeries and rehab, I needed something to occupy my hands and mind. I have always been arty and had been making things like making costumes for my kids school projects, (without a clue about patterns, seam allowances or armscyes!) so I decided to see if I could learn how to do things properly and bought
Tilly and the Buttons Love At First Stitch
. That was about 6 years ago.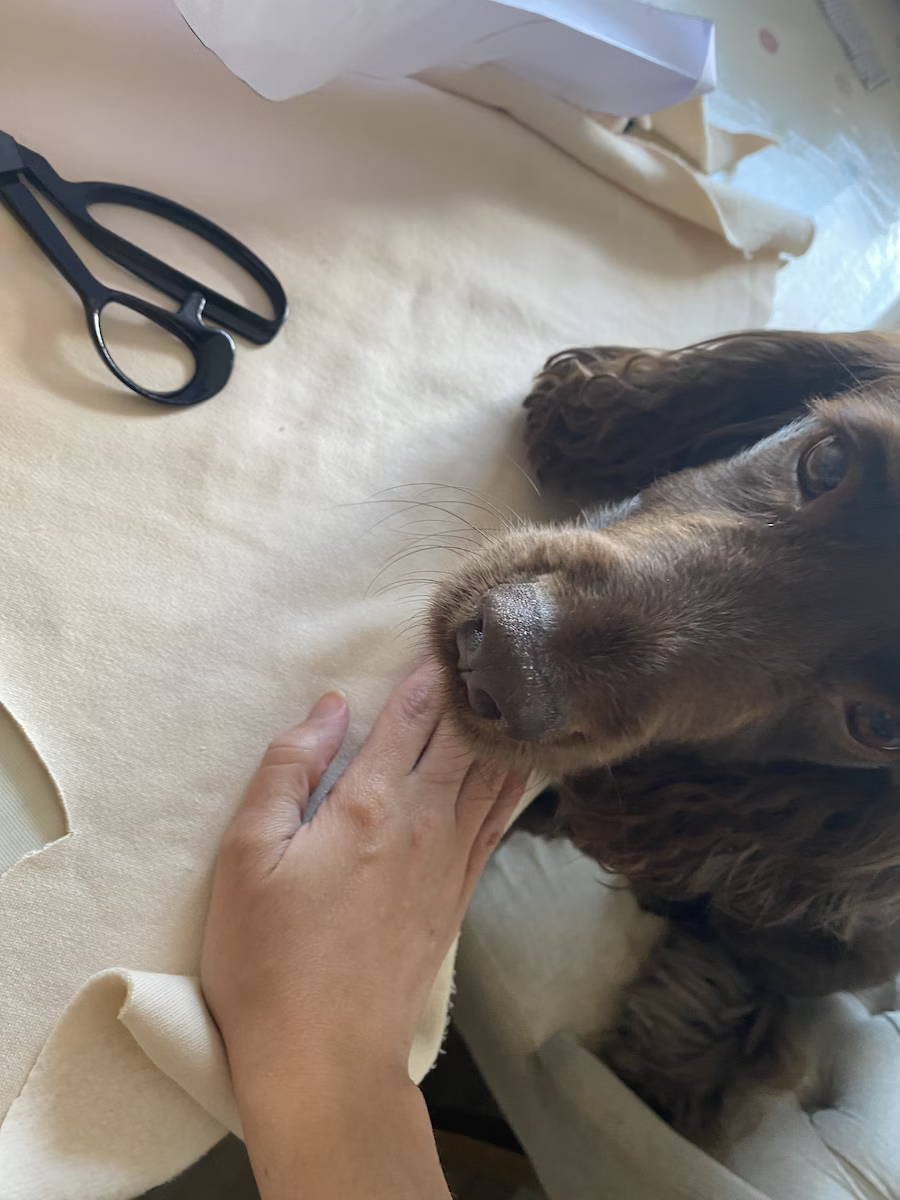 What is it about sewing that brings you joy?
Sewing is one of the few things that can quieten my mind. I am probably one of the few who like to switch everything off - no tv or podcasts. Just the whir of the machine and my four legged friend snoring next to me.
Tell us the story of your favourite wardrobe item!
I feel most like myself in this outfit. The fabrics are natural and breathable, the fit is relaxed but not too oversized. Casual but not scruffy. It's the Goldilocks of outfits for me. Just right. The t-shirt is Named Clothing's Ruska (found inside Breaking The Pattern) and Make By TFS Cass trousers. (Merino wool and Linen WATFS.)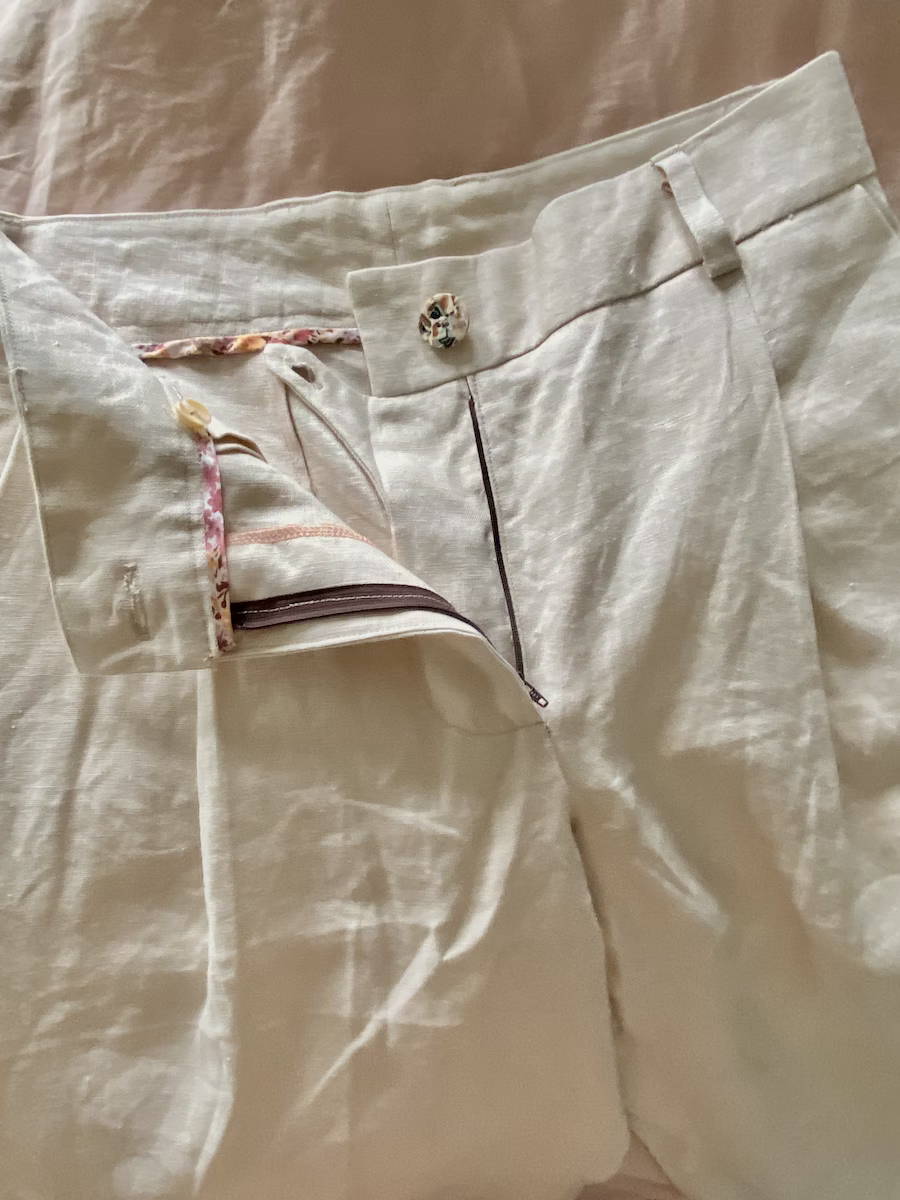 Describe the space you use for sewing in 5 words... Practical, Shared Chaos, Dog Friendly!
What are you sewing (or planning to sew) at the moment?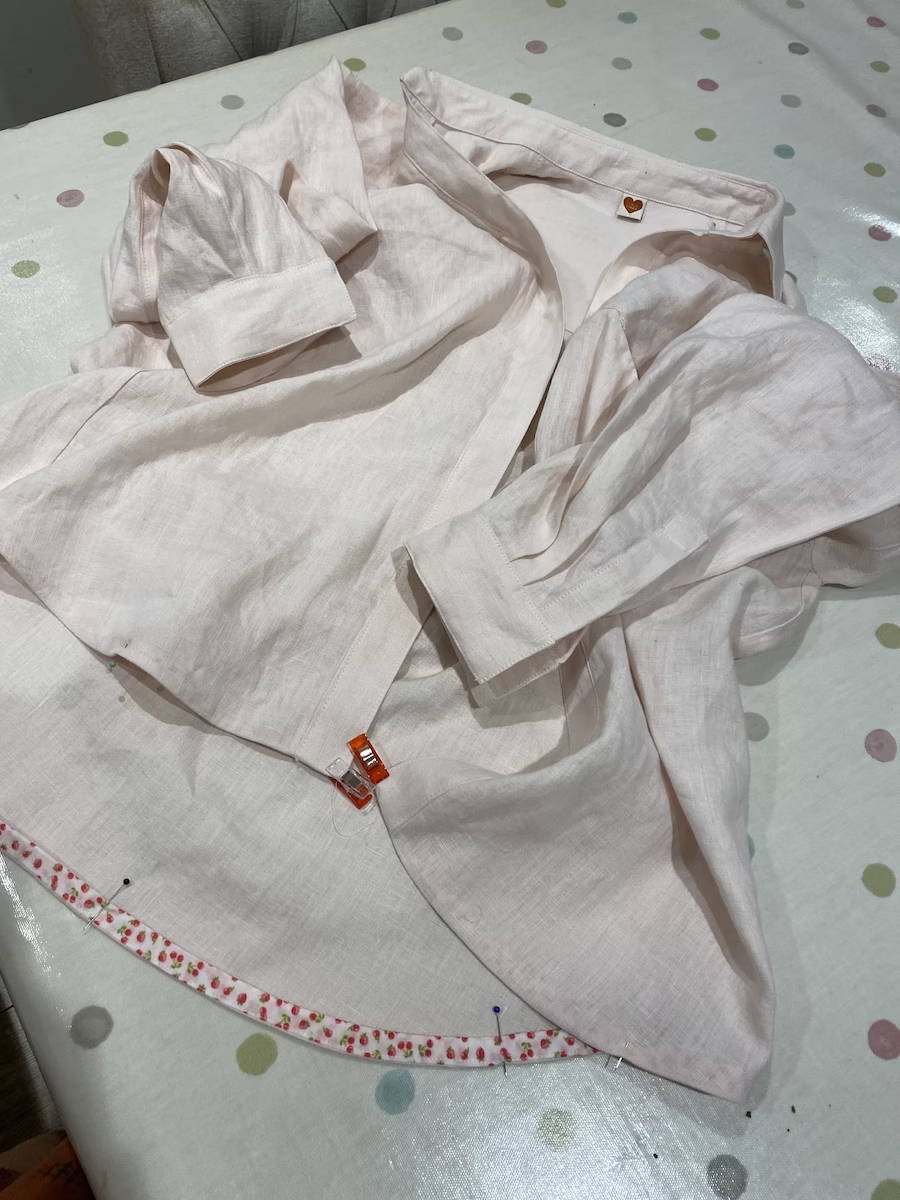 Share with us what you learnt from your biggest sewing success
I always feel particularly proud after making shirts. I enjoy the details and accuracy. Making the Thread Theory Fairfield for my husband pushed me to pay attention to learning flat felled seams and I love the contrast binding on the collar stand facing.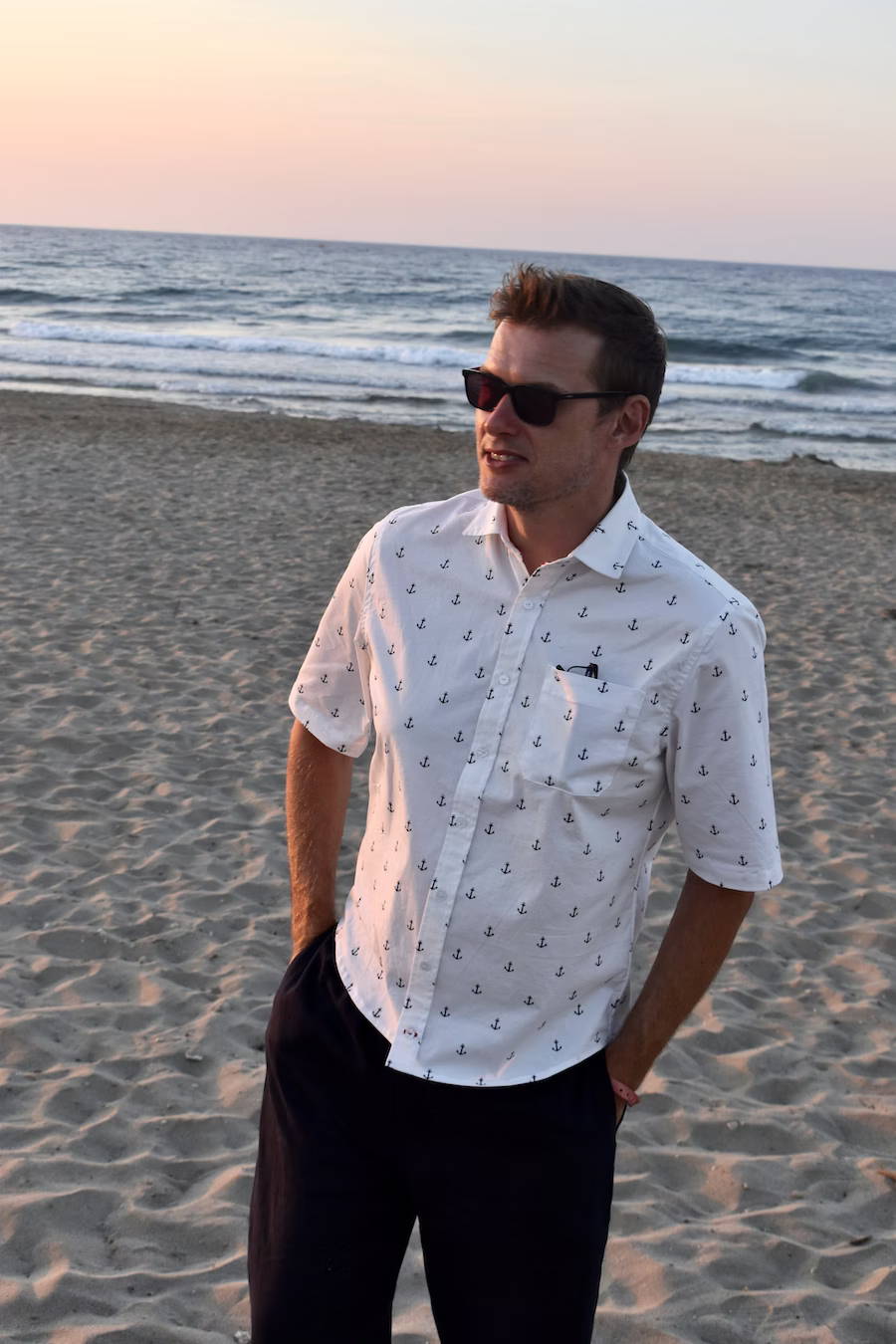 And what you learnt from your biggest sewing flop!
The majority of my sewing fails are undoubtedly due to fitting issues. There have been many abandoned projects and unwearable items that have been too small or uncomfortable. Figuring out how to fit myself properly was a game changer, and then learning not to overfit and leave enough ease. This seems to be a sewist rite of passage!
Can you share with us what and/or who motivates and inspires your creativity?
My daughter, who inherited OI keeps me pushing forward. I have learned that being an example for her can be different depending on the circumstances. Sometimes it's being resilient and not giving up. Other times it's about being a role model for rest and being less hard on myself. Sharing sewing and creativity with her is so special. Plus she is also always reliable for a good dose of brutal honesty when I am unsure if something is going to look good!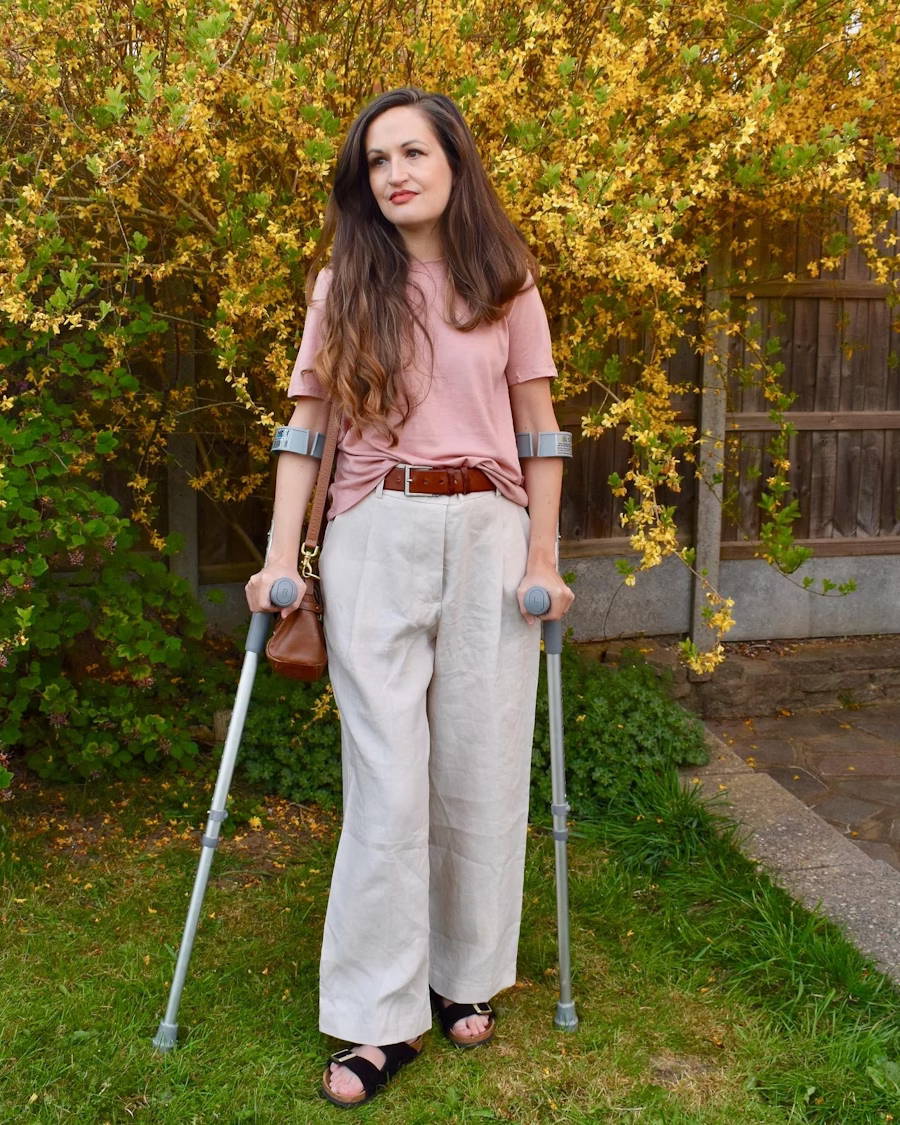 As a sewist with Osteogenesis Imperfecta, what does Disability Pride Month mean to you?
Being a sewist and having OI are two things that, for me, can't be viewed at in isolation. I believe without the OI, I wouldn't have made the time to dedicate myself to this hobby, and immerse myself so deeply into it. This is why I have been open with people in the sewing community about my experiences of sewing with a disability. For so many years disabled sewists have been on the periphery. Having other people in the sewing community recognising and celebrating disability pride means a lot.
Are there any sewing needs or requirements that remain unmet for you?
I have been extremely lucky to have had the support of Juki sewing machines and RMC sewing furniture. My machine more than meets my needs and having the use of a height adjustable table is a huge game changer.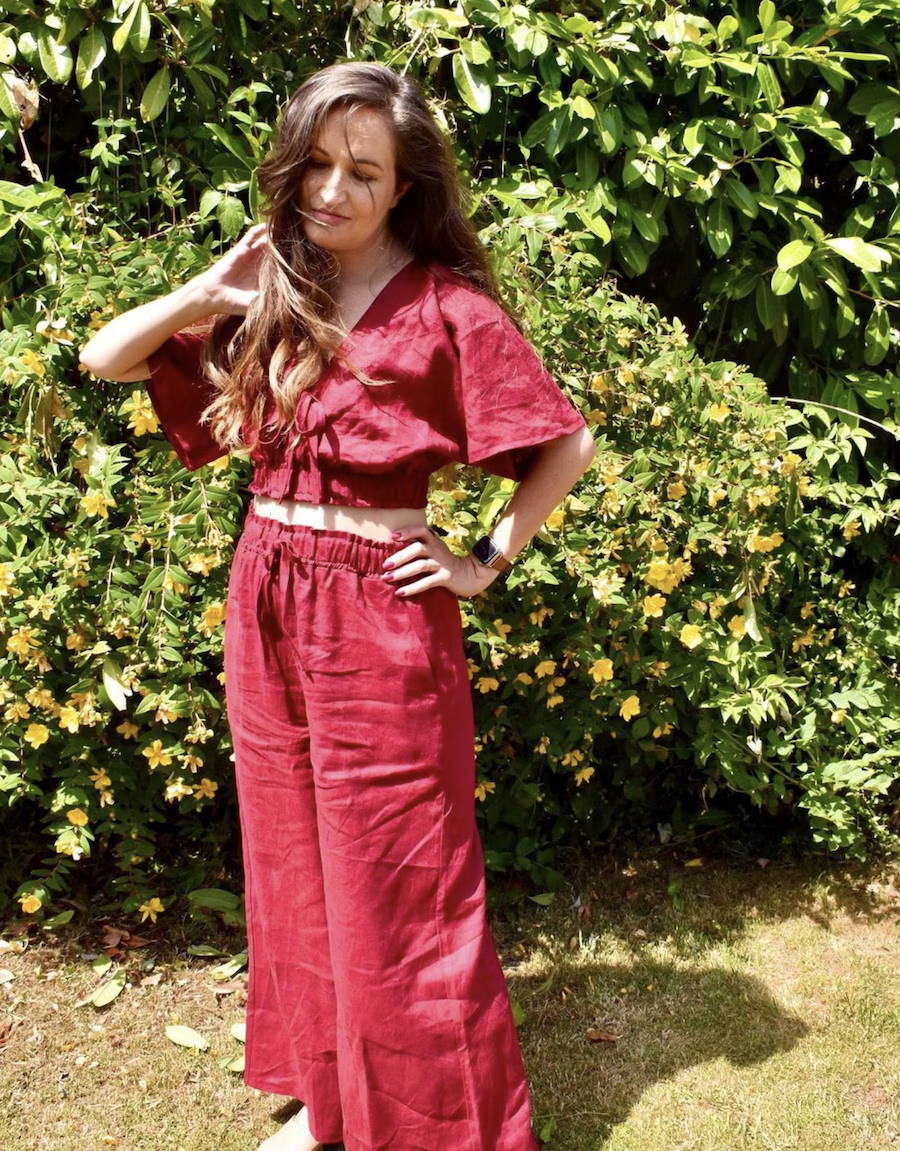 What are some ways that the sewing community can support disabled sewists?
Continue to be open to listening to people's experiences of living with a disability. If you are organising an event, don't forget to include information about accessibility in a readily available format for everyone to see. Continually asking if you can even attend is emotionally exhausting.
Are there any favourite books, podcasts or blogs that you'd love to share?
The oldies are the goodies! Thoroughly recommend getting your hands on a vintage copy of Readers Digest Complete Guide to Sewing. It is an invaluable and endless resource. Mine is a 1978 edition and cost around £15.
Do you have any secret sewing tips you'd like to share?
My best results have come from uniting a pattern to the perfect fabric. Thinking about the properties of the fabric and style and shape of the pattern ahead of time can save a lot of heartache. I also learned an awesome fact from Elisalex that the average index finger is approximately 5/8"! Mine is dead on and had helped me guesstimate my way through many scenarios!