Many of you will be familiar with our friend and former-TFS team member, Melody Delatorre as the creative genius behind pattern brand Soften Studio. We're big fans of Melody's thoughtful, detail-oriented approach to designing patterns, and her growing collection of modern styles are all favourites within the TFS team. This week we take a behind-the-scenes look into Melody's calming studio space, and chat to her about her sewing journey to date, plus her projects past and present. Read on for more!
Hey Melody, thanks for taking the time to chat with us! Let's start by giving a brief introduction of yourself to our readers...
Hello, I'm Melody and I am a maker, and small business owner living in Adelaide, South Australia. I create timeless sewing patterns that I dream of wearing and sell them online for others to make too.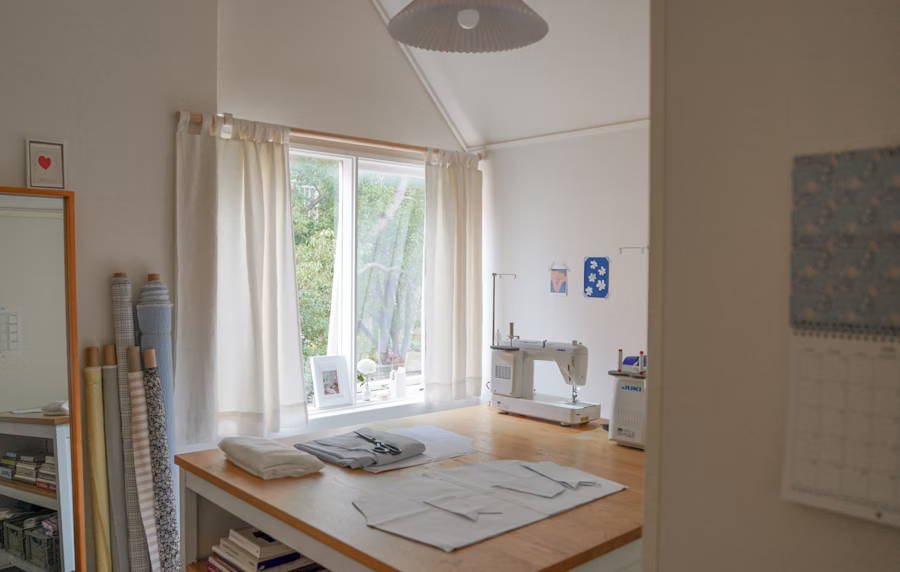 Tell us what led you to sewing, and how long you have been sewing for?
Since I was young, I've had a deep love for creating things by hand. My Nanna was a master of knitting, embroidery, quilting, sewing. Spending time with her had a huge impact on me. After school, I followed my creative instincts and enrolled into Fashion and Design at TAFE, where I gained the skills to turn my ideas into realities! Over the past ten years, I've been honing my sewing skills with the help of sewing mentors and YouTube tutorials. Along the way, I also studied graphic design, and it's amazing how both skills complement each other in my work now. It was during my part-time job at TFS that I came upon the online sewing community. Looking back, I'm grateful for the journey that brought me here, and I'm excited to see where it takes me next.
Describe the space you use for sewing in 5 words... "Calm, Natural, Inspiring, Cosy and sometimes Chaotic"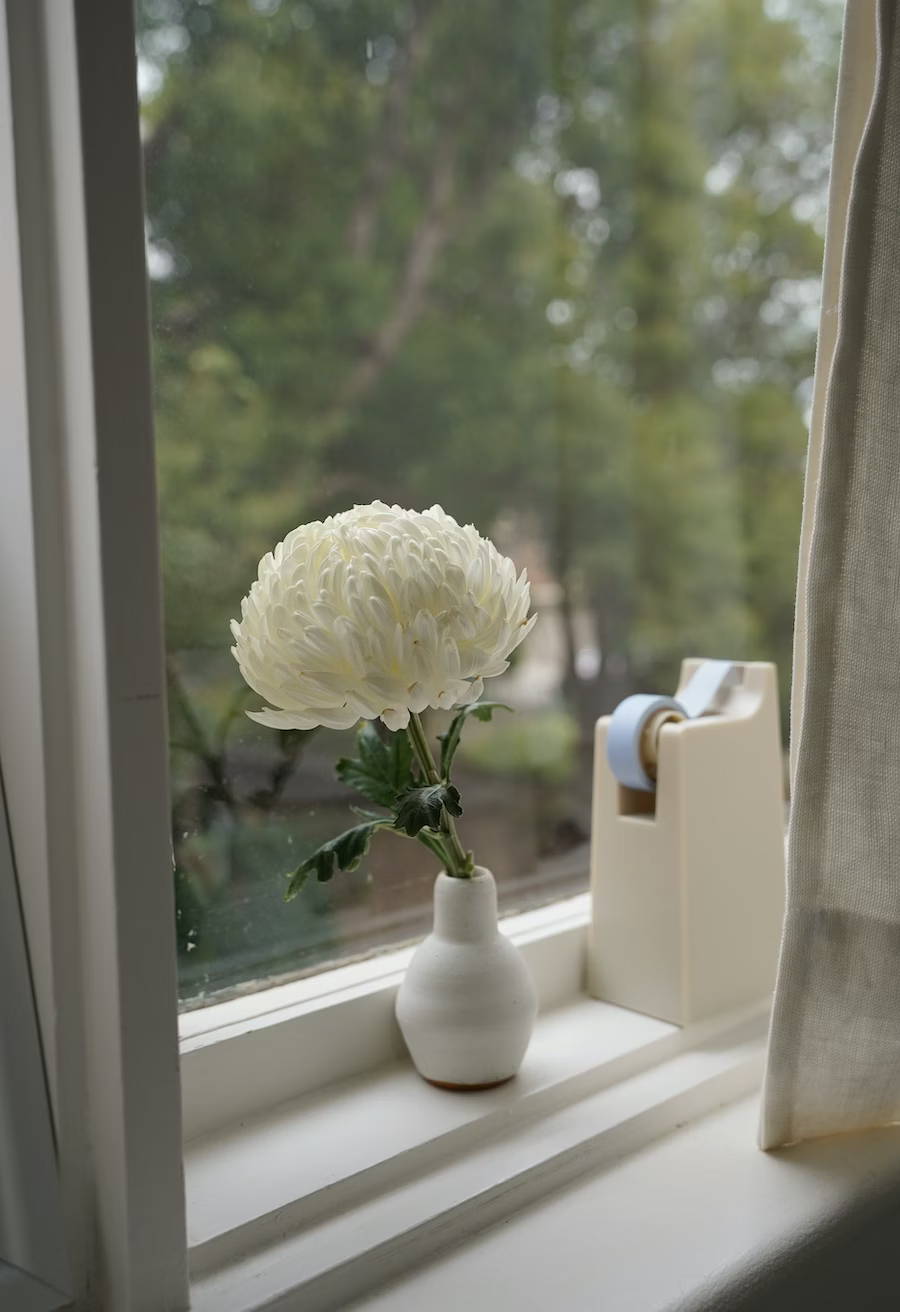 Tell us the story of your favourite wardrobe piece...
I have this particular dress in my wardrobe that I am proud of. What makes it so special is the hand-smocked neckline. While it's not an everyday wear, it's a piece that fills me with pride whenever I put it on. Smocking is a technique I started learning about two years ago, and this dress was my most ambitious smocking project so far. It took me around eight hours of hand embroidery to bring it to life.
What are you sewing at the moment?
I am currently sampling a new pattern I've been working on to be released later this year…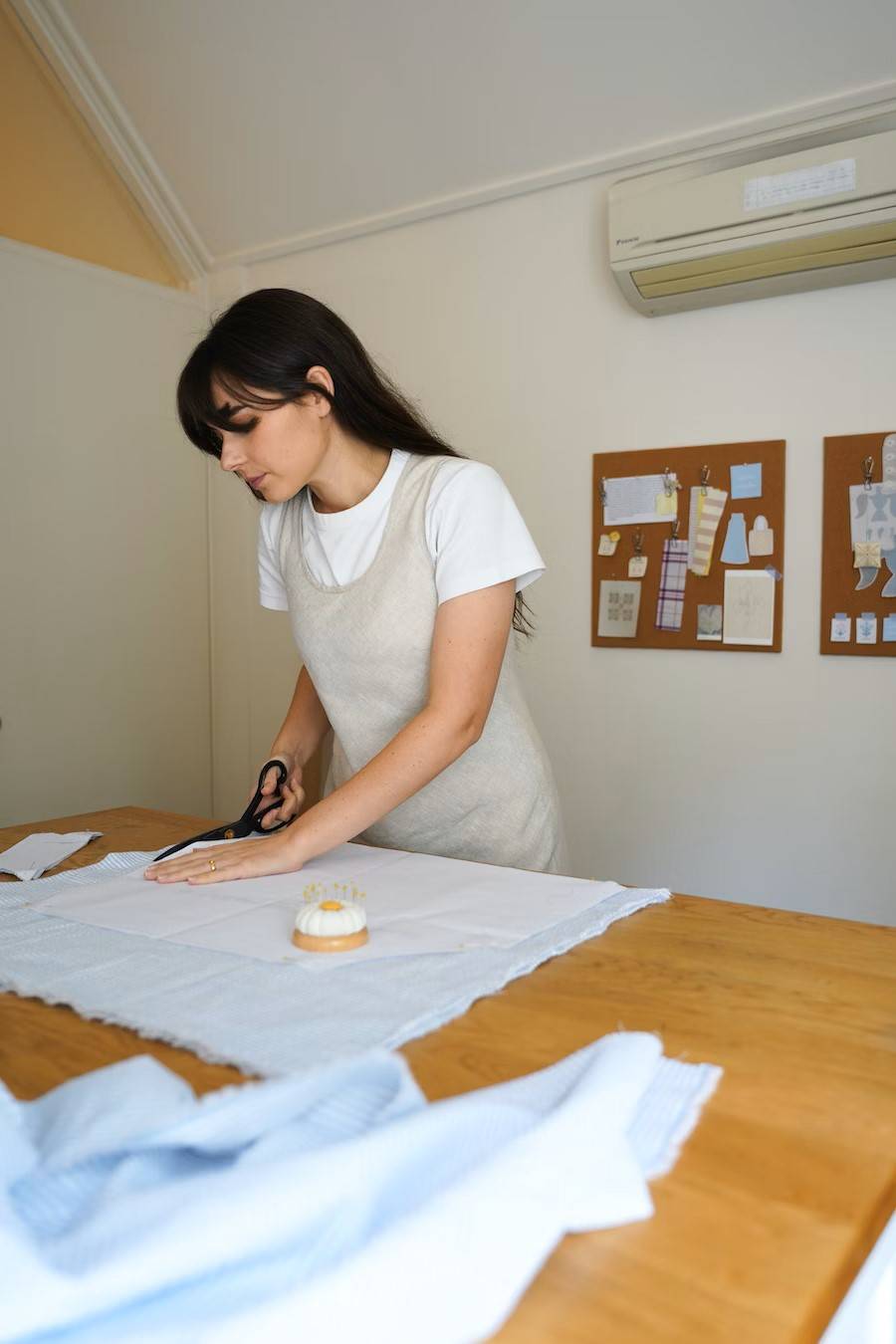 Share with us what you learnt from your biggest sewing success
Witnessing other sewers bring my designs to life and infuse them with their own unique style is an endlessly rewarding experience and has been my biggest sewing success. Soften Studio itself emerged as a pivot in my creative journey. Prior to designing sewing patterns, I had been making garments on a made-to-order basis, but eventually felt burned out and needed a break. It was during this time, amidst moving to a new city and the challenges of the pandemic, that I started a YouTube channel to document my personal projects. To my surprise, people started expressing interest in purchasing my patterns, which set me on the path to create Soften Studio.
"This journey taught me the valuable lesson that sometimes finding our path takes longer than anticipated, but all our past experiences ultimately guide us closer to where we are meant to be."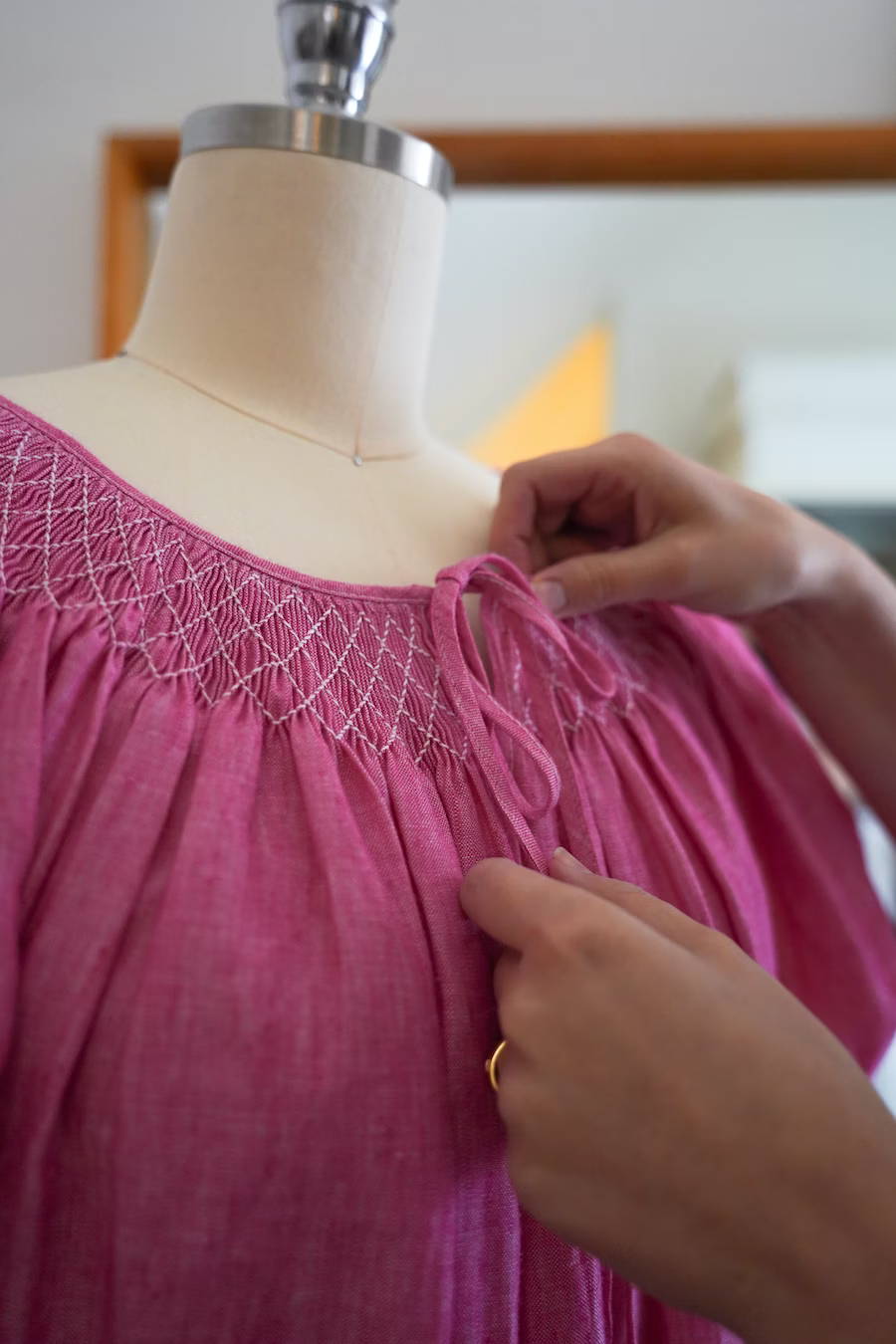 Share with us what you learnt from your biggest sewing flop
A while ago, I took on the challenge of making a custom wedding dress for a customer. However, I made a crucial mistake by cutting the back piece slightly off grain, which affected the way it draped. Fortunately, I had enough fabric to rectify the issue by re-cutting the back and adding a centre back seam. This experience taught me the vital lesson of cutting on the correct grain. Although the dress turned out well in the end, it also made me realise that bridal wear is not for me!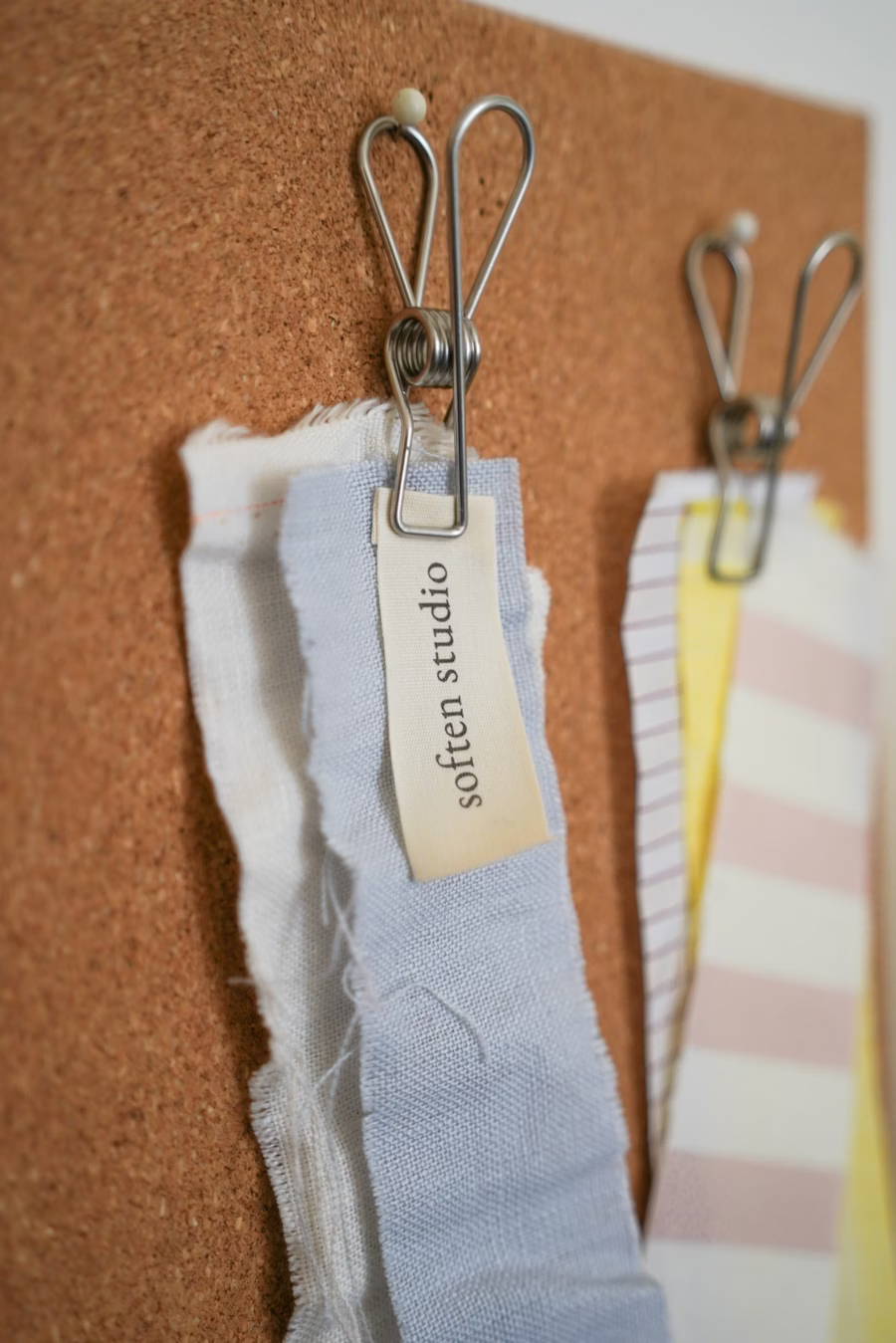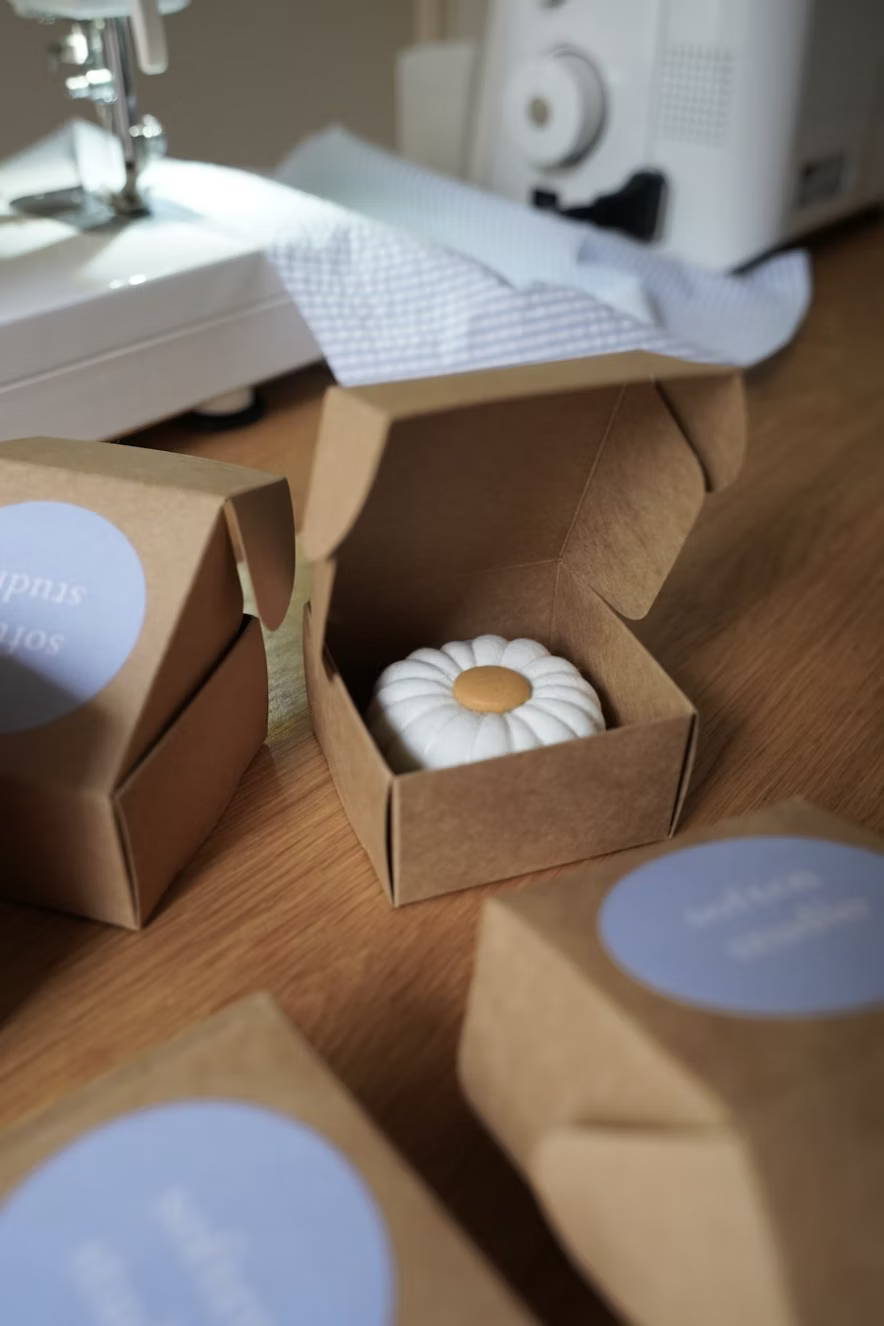 Do you have any secret sewing tips you'd like to share?
When it comes to getting a straight edge, there's this awesome trick that my mother in law, Joselie taught me —pulling a thread. I use this technique all the time now, especially on linens!
I also love the technique of creating French seams. I have a tutorial for how to create French seam pockets on my YouTube which you can find here. It is still one of my favourite sewing techniques to date.
What are your top 5 sewing must-have tools?
My collection of rocks (pattern weights), grading ruler, a good pair of fabric scissors, quick unpick and my pin cushion.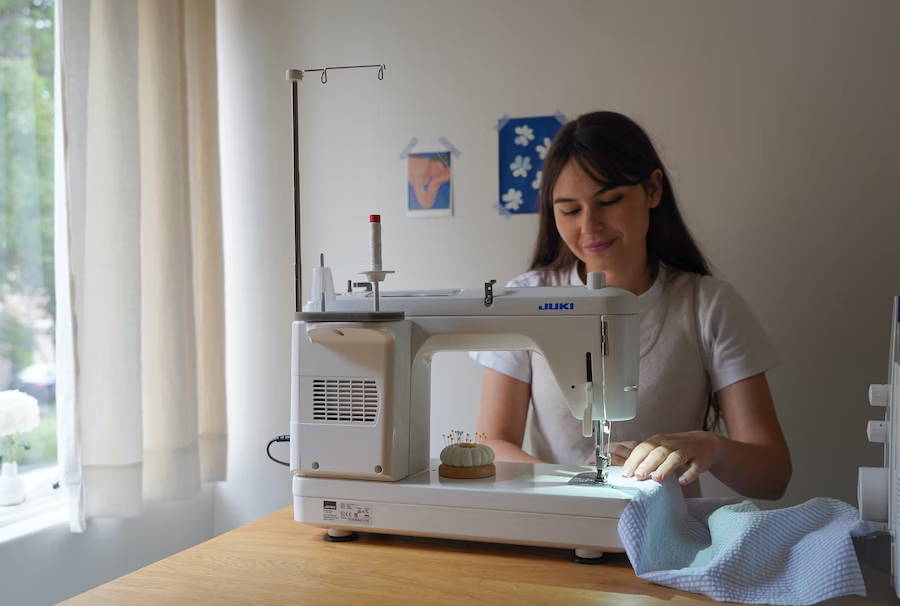 Are there any favourite books, podcasts or blogs that you love?
I'm an avid consumer of podcasts and books! While I work, I often immerse myself in audiobooks and podcasts covering a diverse range of topics including creativity, psychology, spirituality, business. Currently, I'm engrossed in a book called
"Company of One" by Paul Jarvis
. The book explores the intentional decision to keep a business small. On a completely different note, there is another podcast I love going back to called '
Dispatch to a friend
.' They only did 2 seasons but it is the most wholesome and calming podcast about two friends writing letters to each other.
What and/or who motivates and inspires you?
I find inspiration in a multitude of sources, but I've learned to be selective and focused in pursuing ideas as too much inspiration can sometimes be overwhelming. Historical garments and antique textiles, with their intricate embroidery and hand detailing, inspire me. Timeless silhouettes from past eras and the concept of beauty, function, and comfort guide my creative process. Additionally, I find inspiration in various art forms that extend beyond clothing and fashion like colours in a painting or a pattern on a piece of pottery. On a more personal level, my husband Chris has always been a very encouraging person in my creative journey. I call him my own personal hype man. He is also a big dreamer and we have endless conversations about creative ideas and possibilities.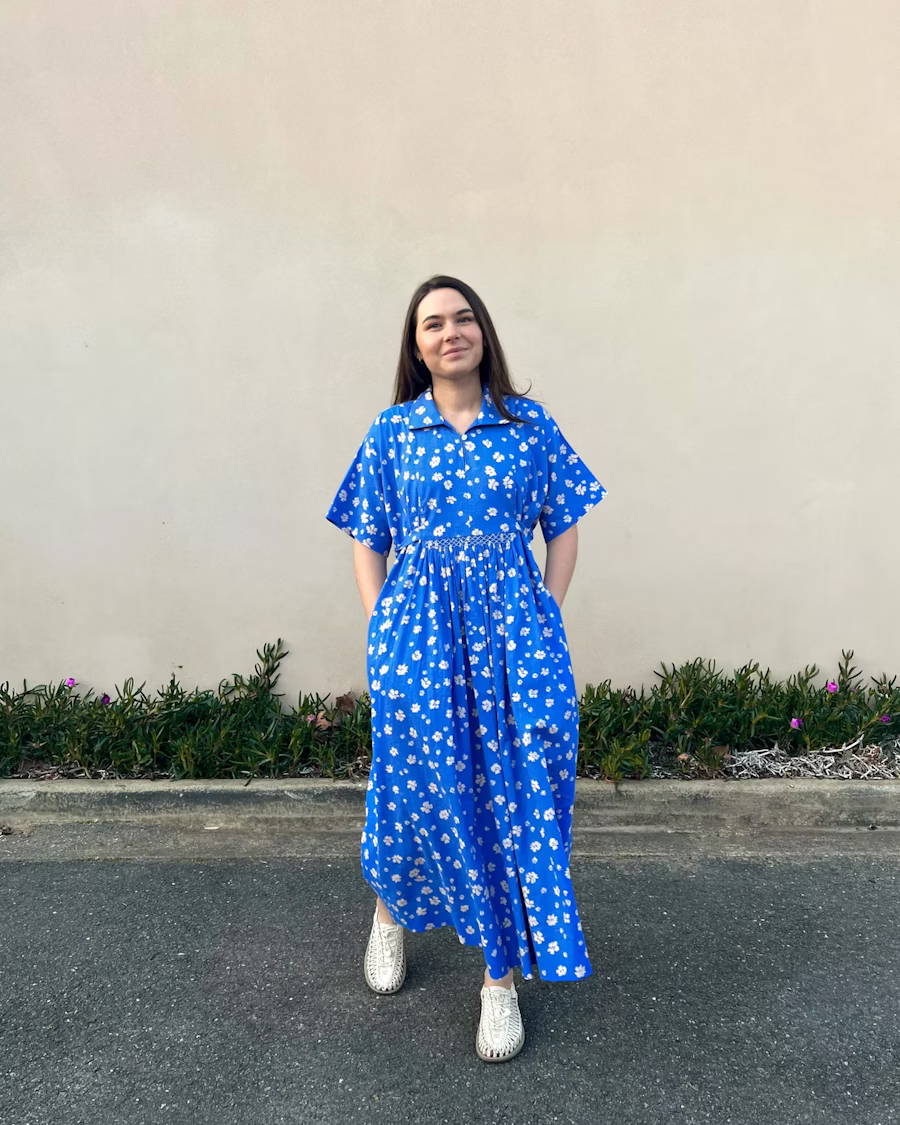 Any future projects that you are excited about?
Yes, exciting things are on the horizon for Soften Studio! I'm thrilled to announce the upcoming launch of our first physical product: a magnetic flower pin cushion with the option of interchangeable colours. This product has been a labor of love, and I can't wait to make it available for order soon. To be notified when it's ready, be sure to sign up for our newsletter or follow soften studio
instagram
.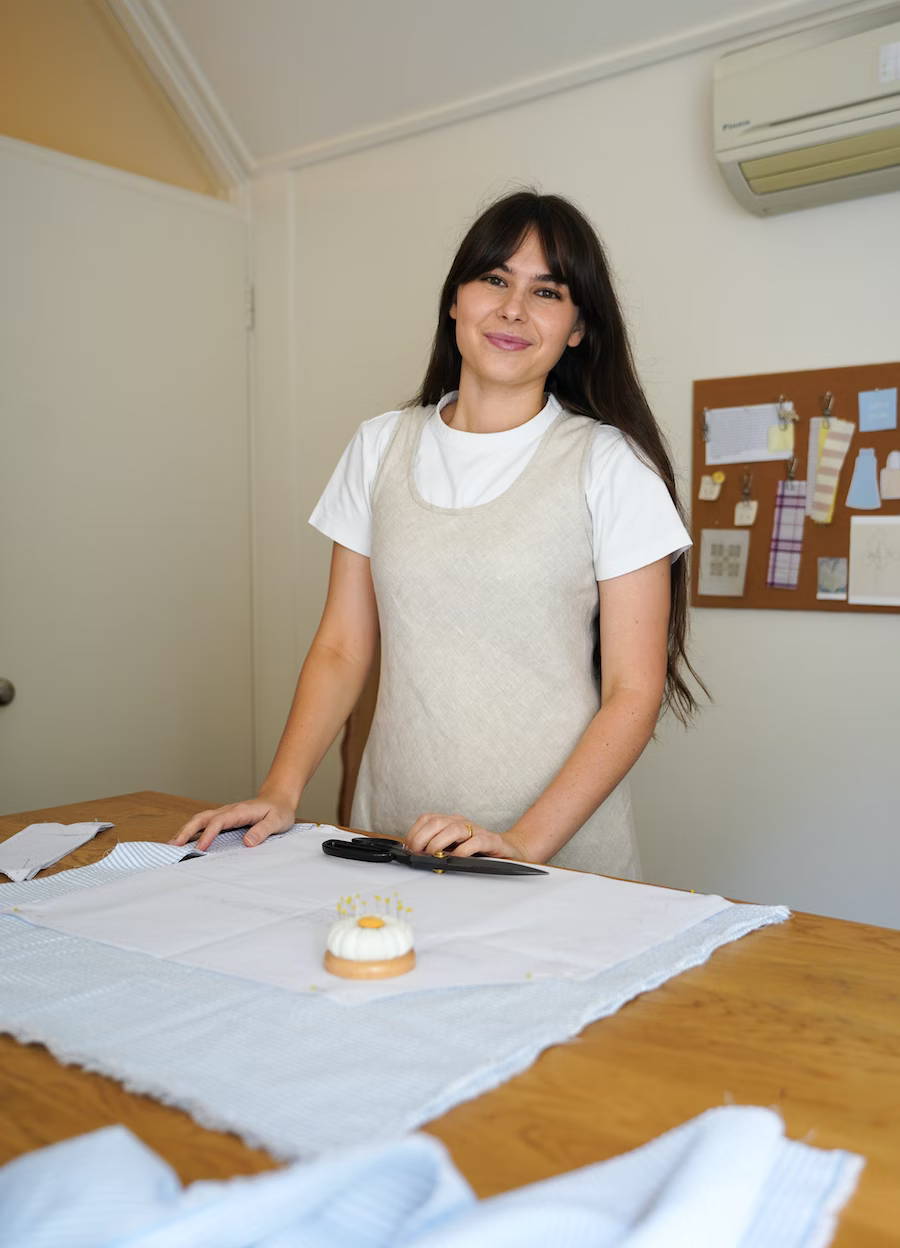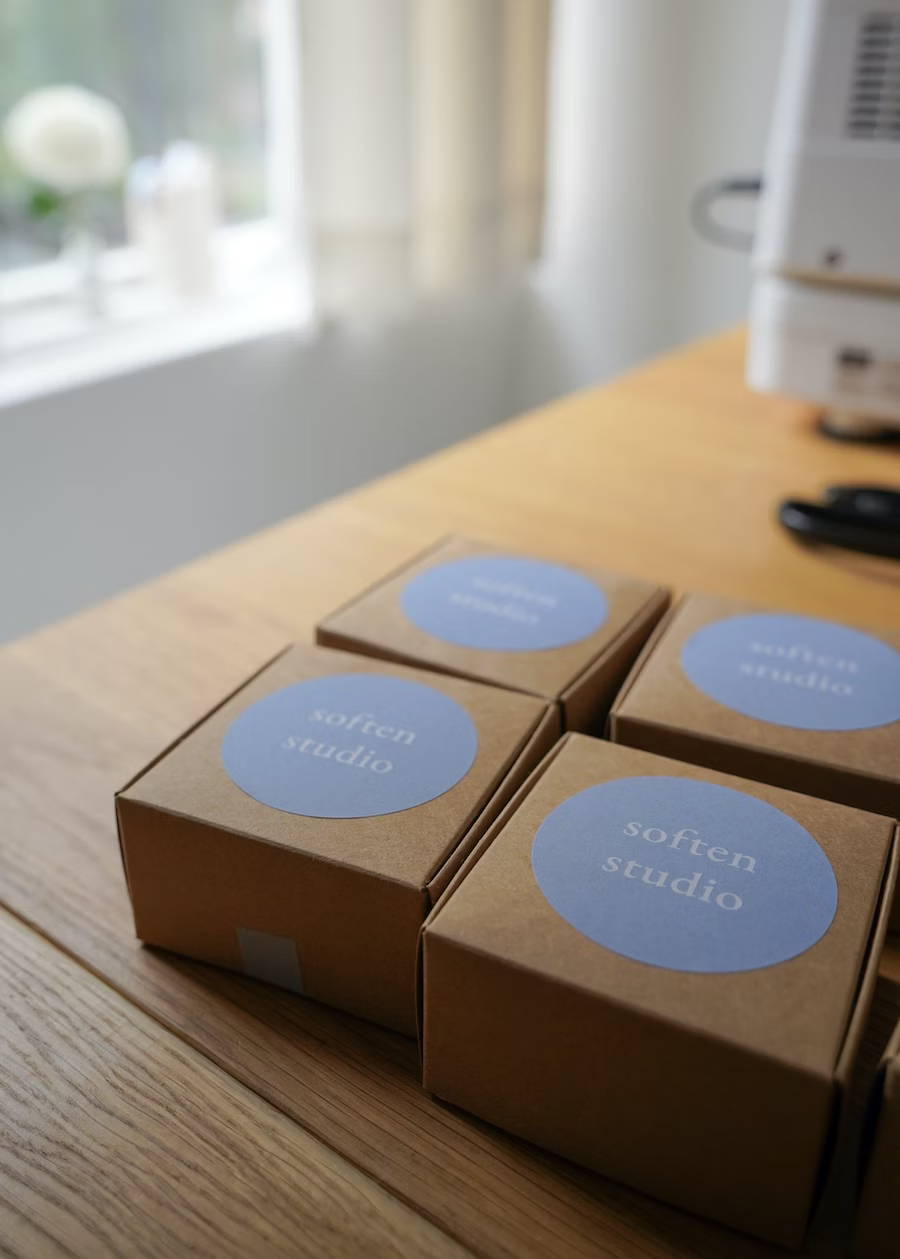 Tell us what your top 5 favourite fabrics are from our Online Store and why?
1.
Upcycled Denims
- I love the weight and slubby texture of these fabrics. The fact that they are made from cotton waste is amazing.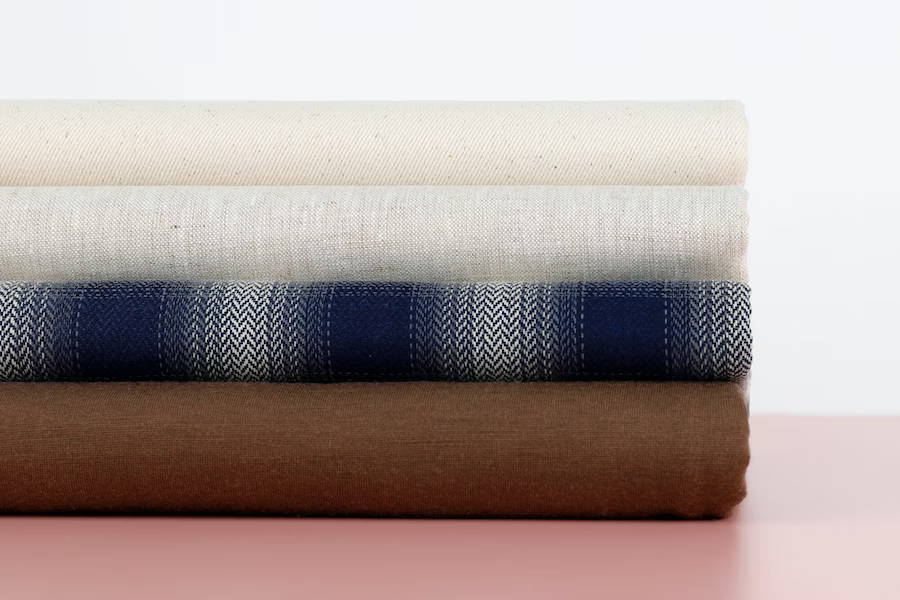 A very kind thank you to Melody for chatting with us this week, we can't wait to see the new pattern she's working on!
We hope you've enjoyed this Friend of TFS interview. Head over and follow Melody via Instagram, TikTok and YouTube, and don't forget to check out her website for patterns, advice and more!