We've seen so many beautiful versions of the Kielo Wrap Dress from Named Clothing online, so we jumped at the chance to make up our own using our ZQ Premium Merino! The Kielo is a simple maxi dress featuring angled wrap-around body panels with long ties to cinch the waist. It's a super flattering shape and is now firmly on the 2019 make lists of our HQ team!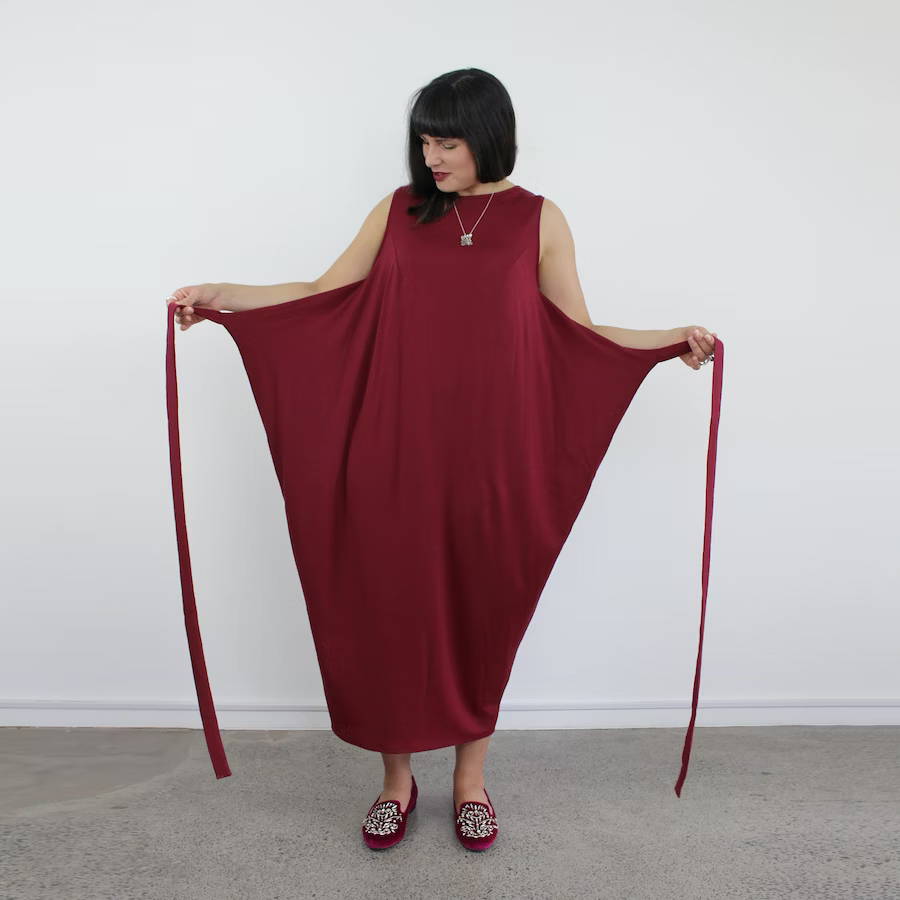 Kielo Wrap Dress from Named Clothing
The Kielo Wrap Dress is available as a print-at-home download from Named Clothing here.
We made up the size 42 for Zosia and found this to be a great fit! This style is definitely a relaxed shape and is quite long – we ended up trimming at least 20cm off the hem for Zosia, as we wanted a midi length with room to move. Because it's such an adaptable pattern for different fabric types and can be wrapped up a bunch of different ways, it would be the perfect dress for any occasion! The lovely ladies at Named Clothing have also added a blog post with a free PDF sleeve pattern for the Kielo, meaning you could also whip up a long sleeve version for cooler months. Check it out on their website here.
We used 2m of our delicious Marsala ZQ Premium Merino (150cm wide) for our dress. The pattern comes with handy instructions in both English and Finnish and includes lots of diagrams that are easy to follow. Named suggest that this pattern is 'simple' to make, which we would agree with!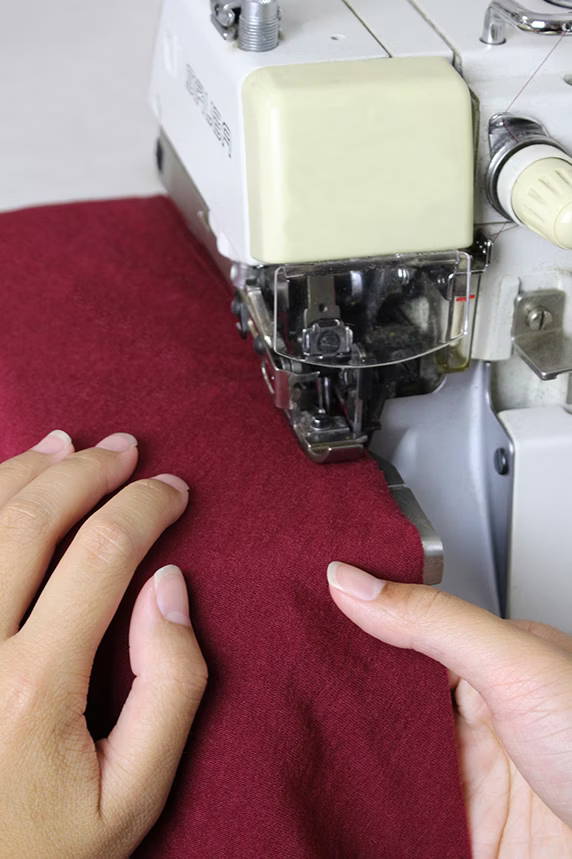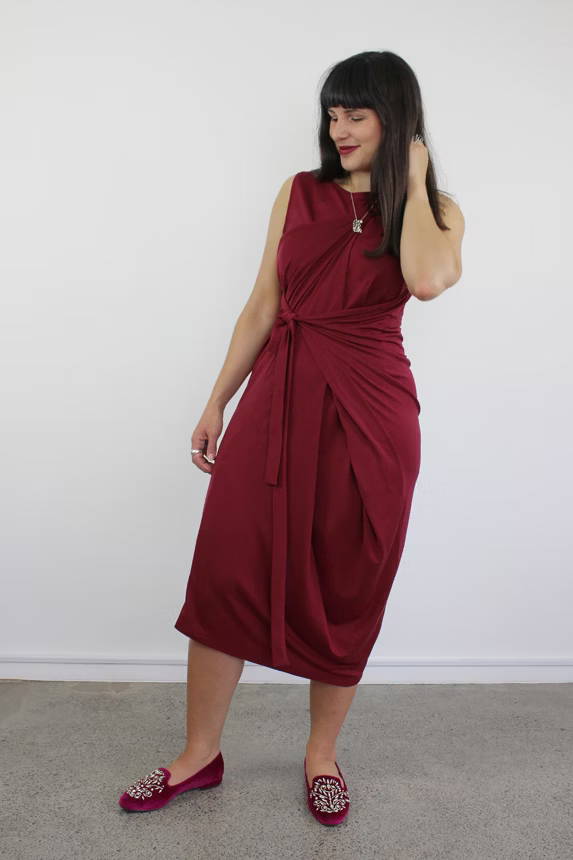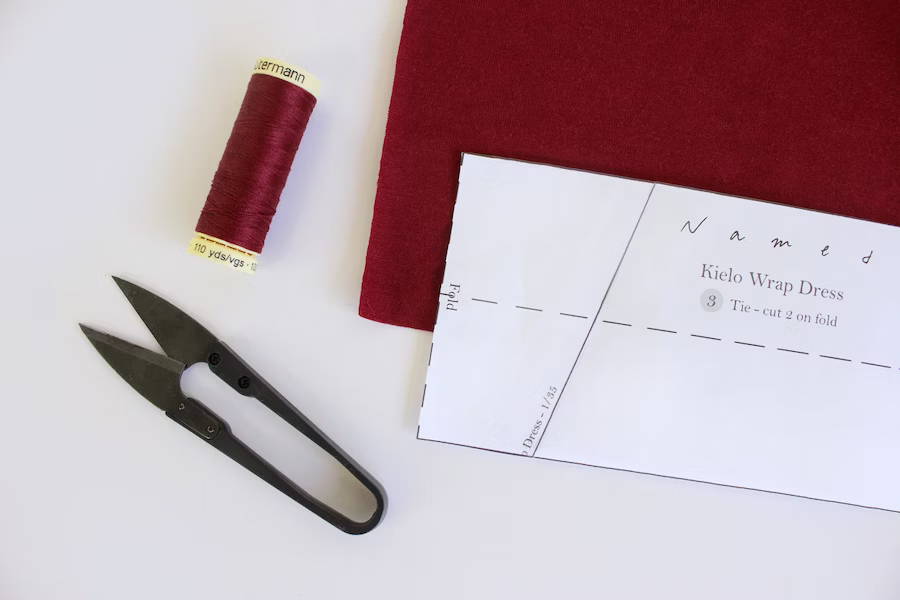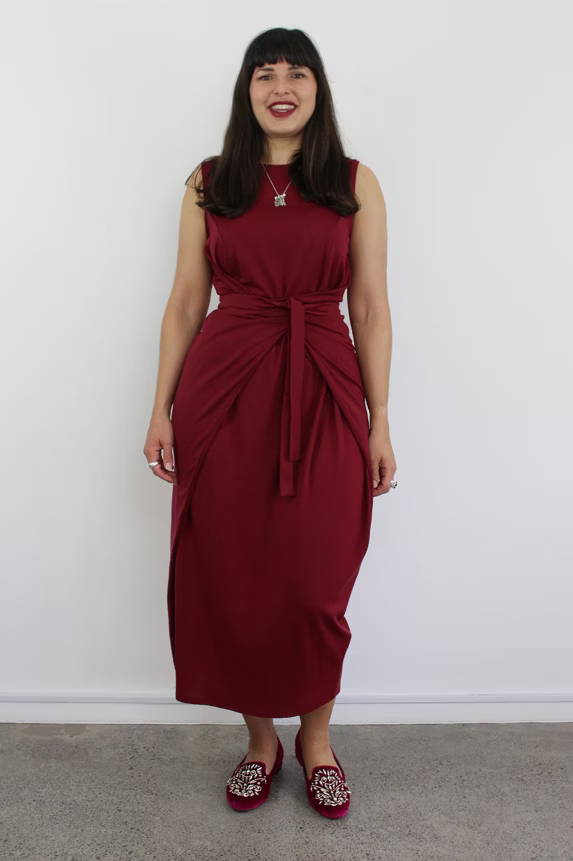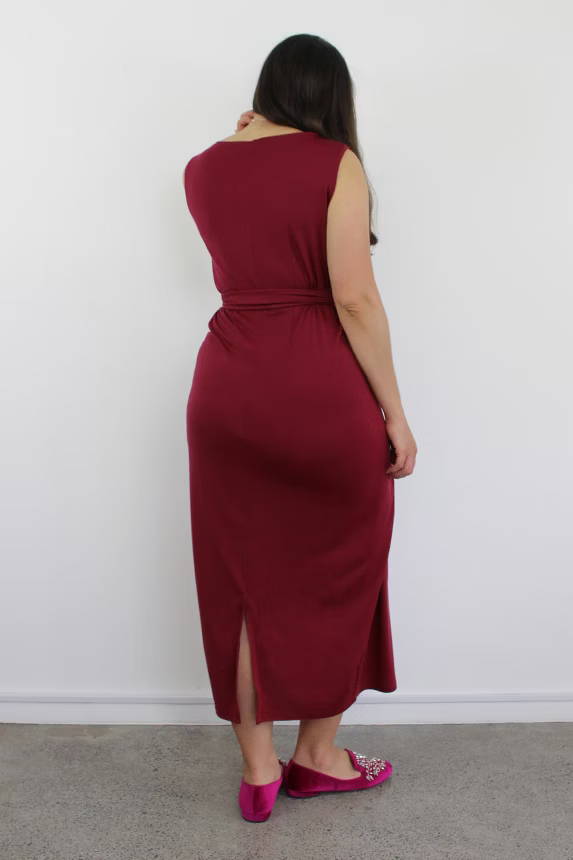 Wrap dresses are such timeless and versatile staples in any wardrobe and this version is no exception! If you decide to make one up we'd love to see it – share your makes with us @wearethefabricstore using #thefabricstore
p.s. Thanks once again to the lovely Zosia for modelling!