With so many incredible versions of the Papercut Patterns Nova Coat continuing to pop up on Instagram, like this one here made by Patricia and this one made by Shelley, we thought it would be the perfect chance to re-do our version in a cosy wool coating! Papercut have made a number of updates to this popular pattern, including a few new sizes and a new sleeve variation. Read our review below, graciously modelled by Kate from our HQ team.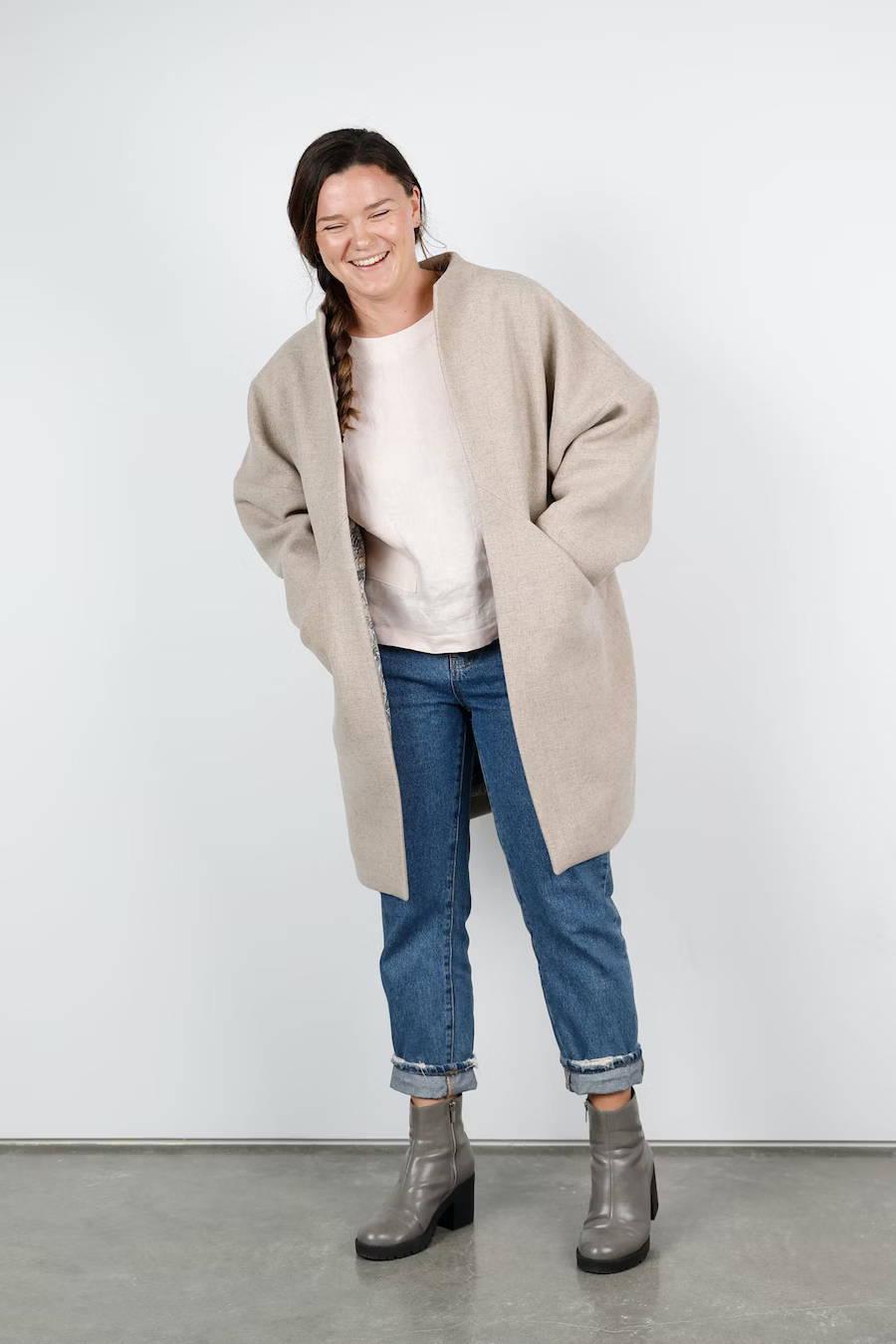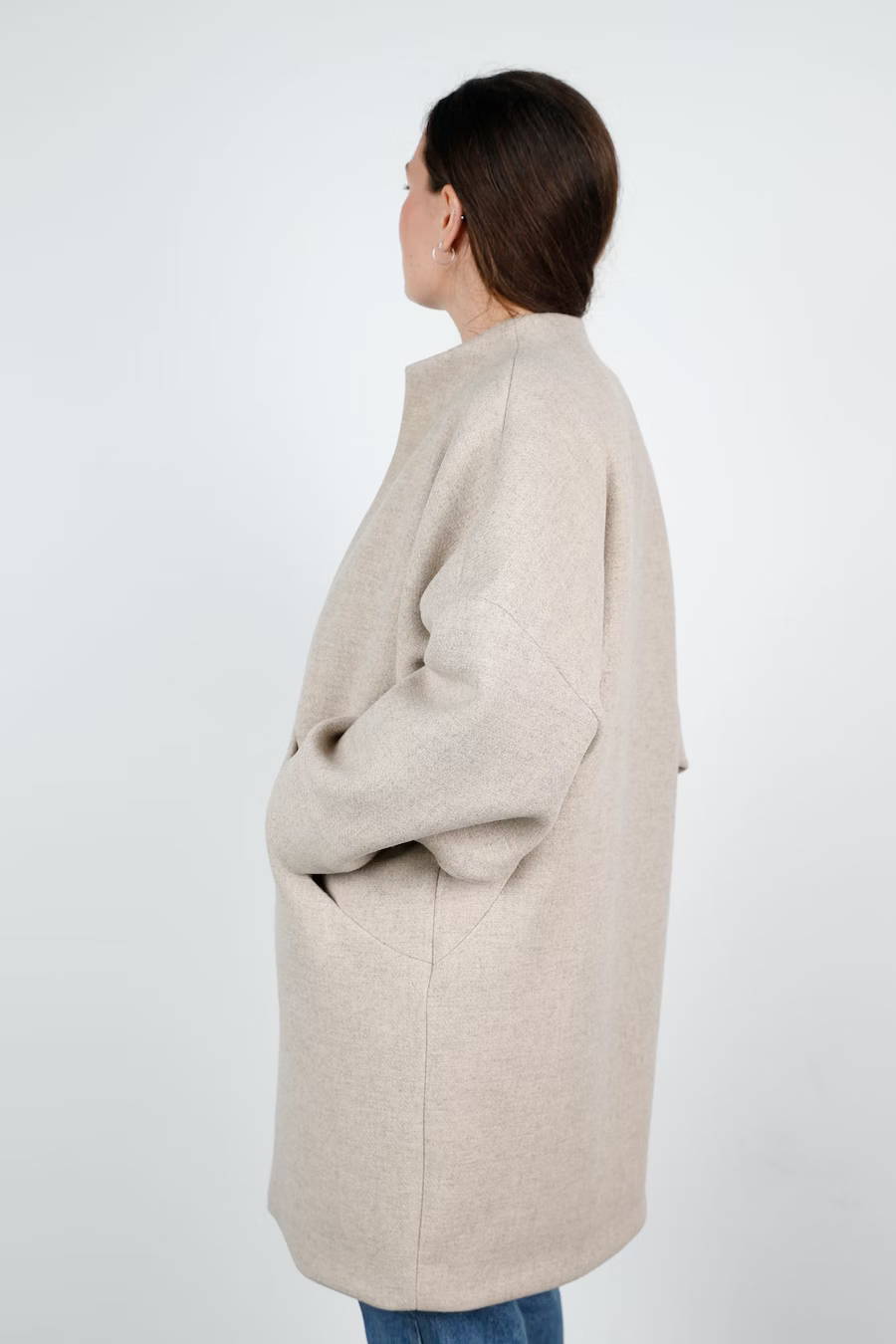 Nova Coat by Papercut Patterns
We love the Nova's dramatic cocoon silhouette and angled seaming, as well as the fact that it transitions well across seasons in a range of fabrics. If you're new to the Nova, it features a unique sleeve shape, full body lining, a tapered cuff and pockets hidden in the front seams. Kate's measurements matched the size 4 body measurements, but after checking against the finished garment measurements, we decided to go with a 3. This coat is a roomy fit and given that we used a heavy wool coating, we didn't want it to be too oversized!
We used 2.5m of Double Twill Wool Coating in Sandstone and 1.8m of Liberty Tana Lawn - Kathleen / A for the lining. The reworked instructions for this pattern are great and we didn't need to make any alterations. Papercut recommends this pattern for a skilled 'intermediate' level sewist, which we would agree with. You'll need to sew a full lining and pockets, so some prior knowledge of how a coat is put together would be helpful!
You can purchase the Nova Coat from our Online Store here or in your nearest store or find the PDF print at home pattern from Papercut here.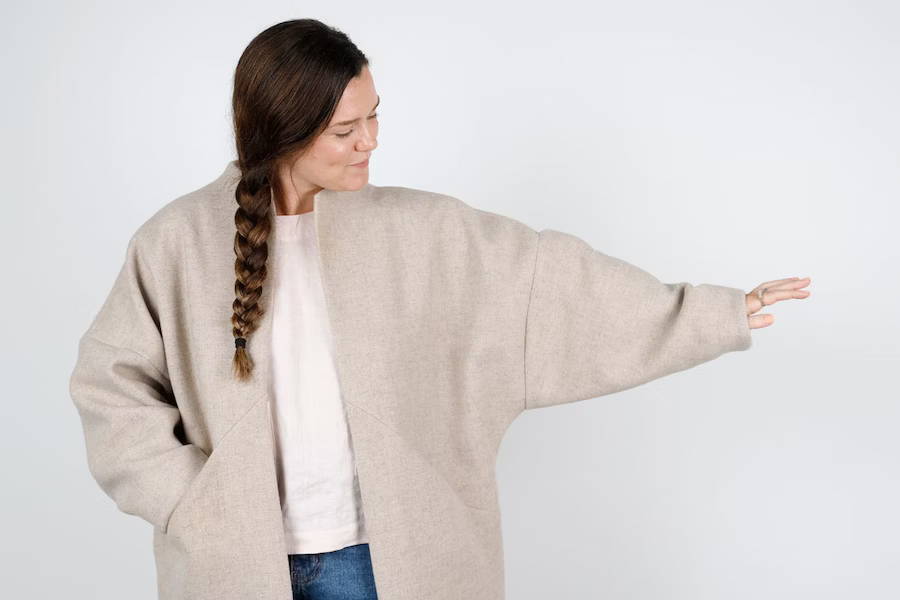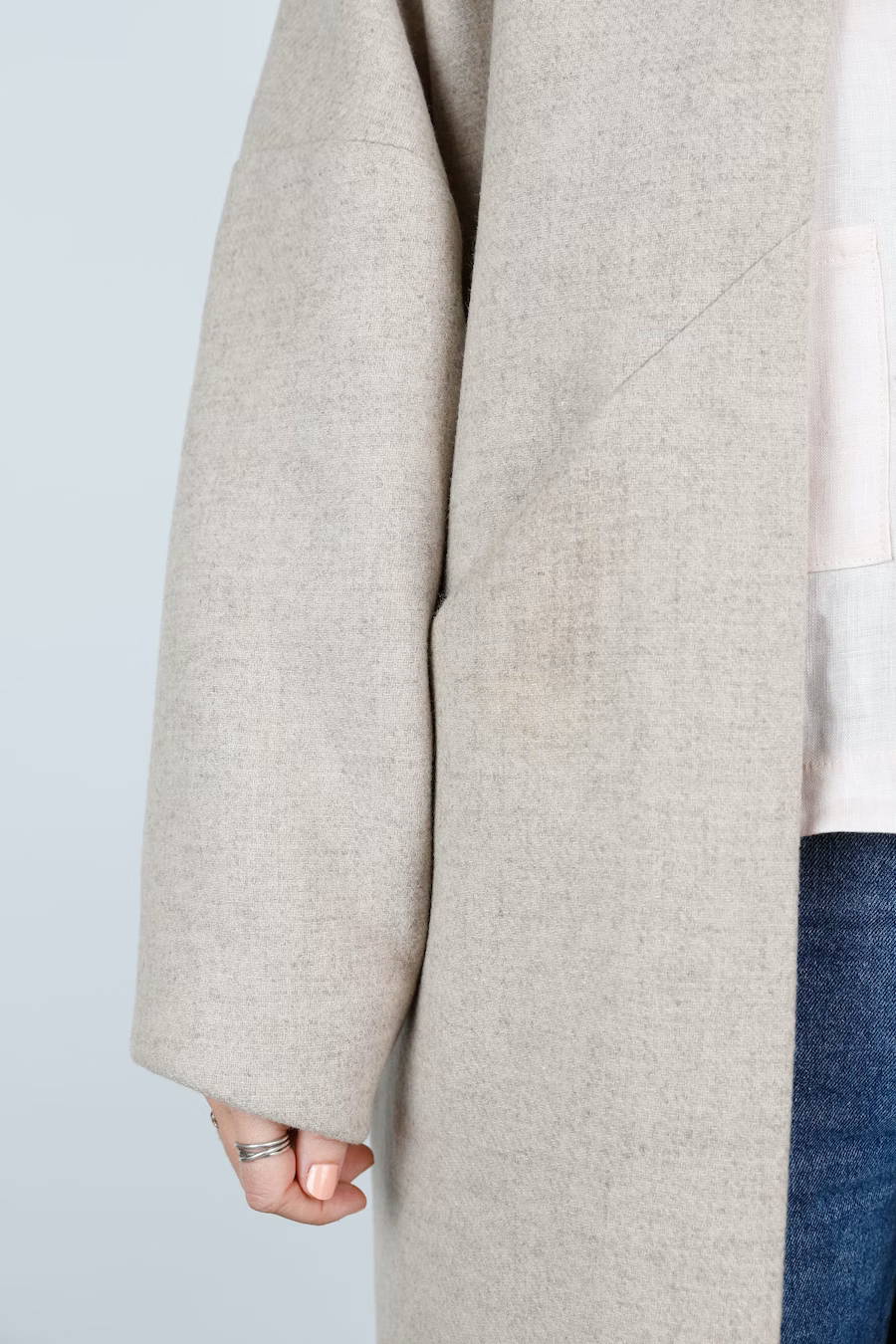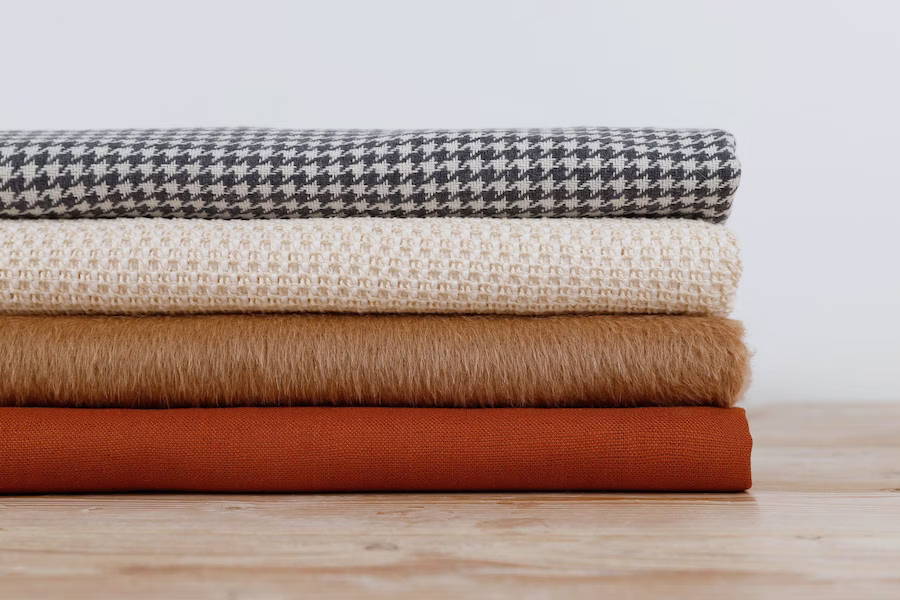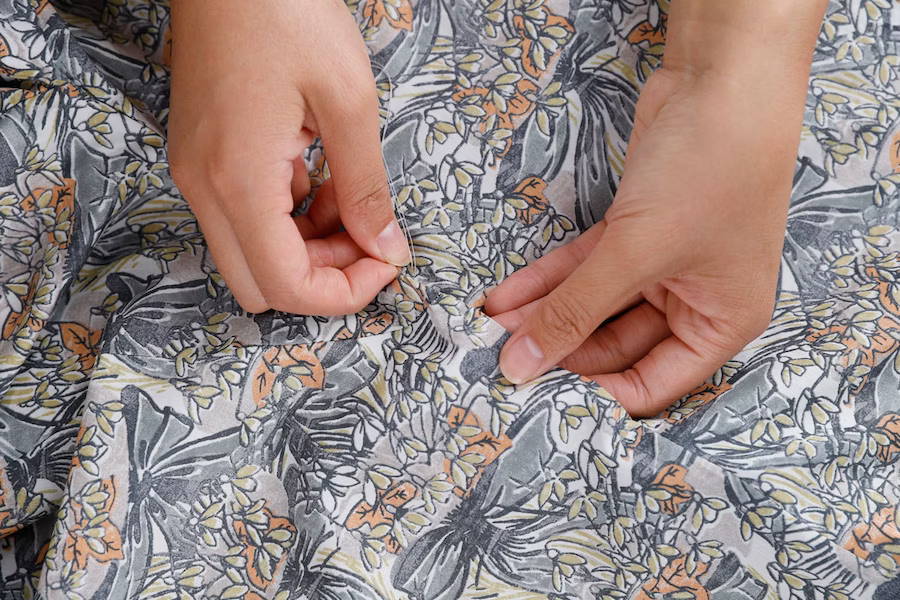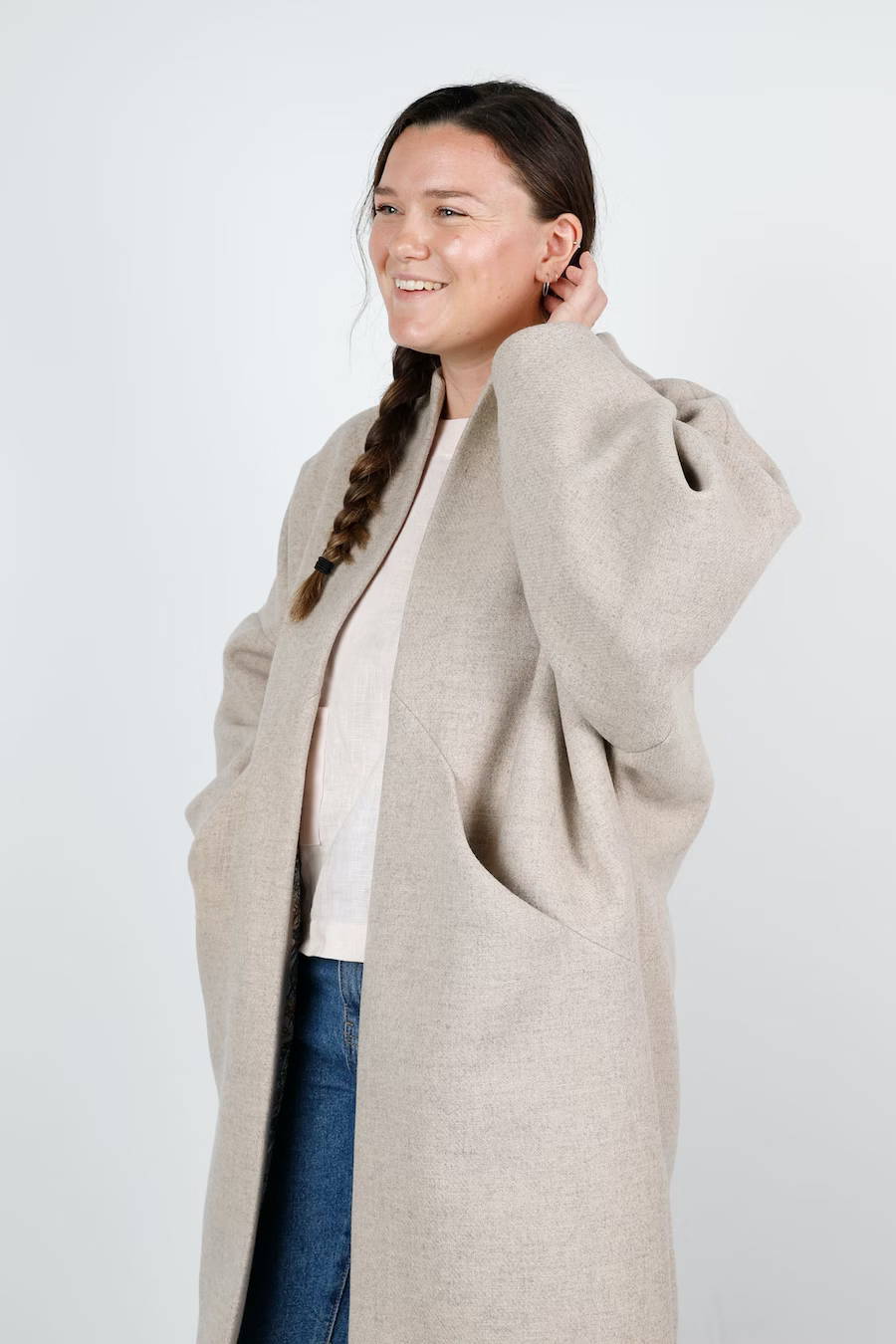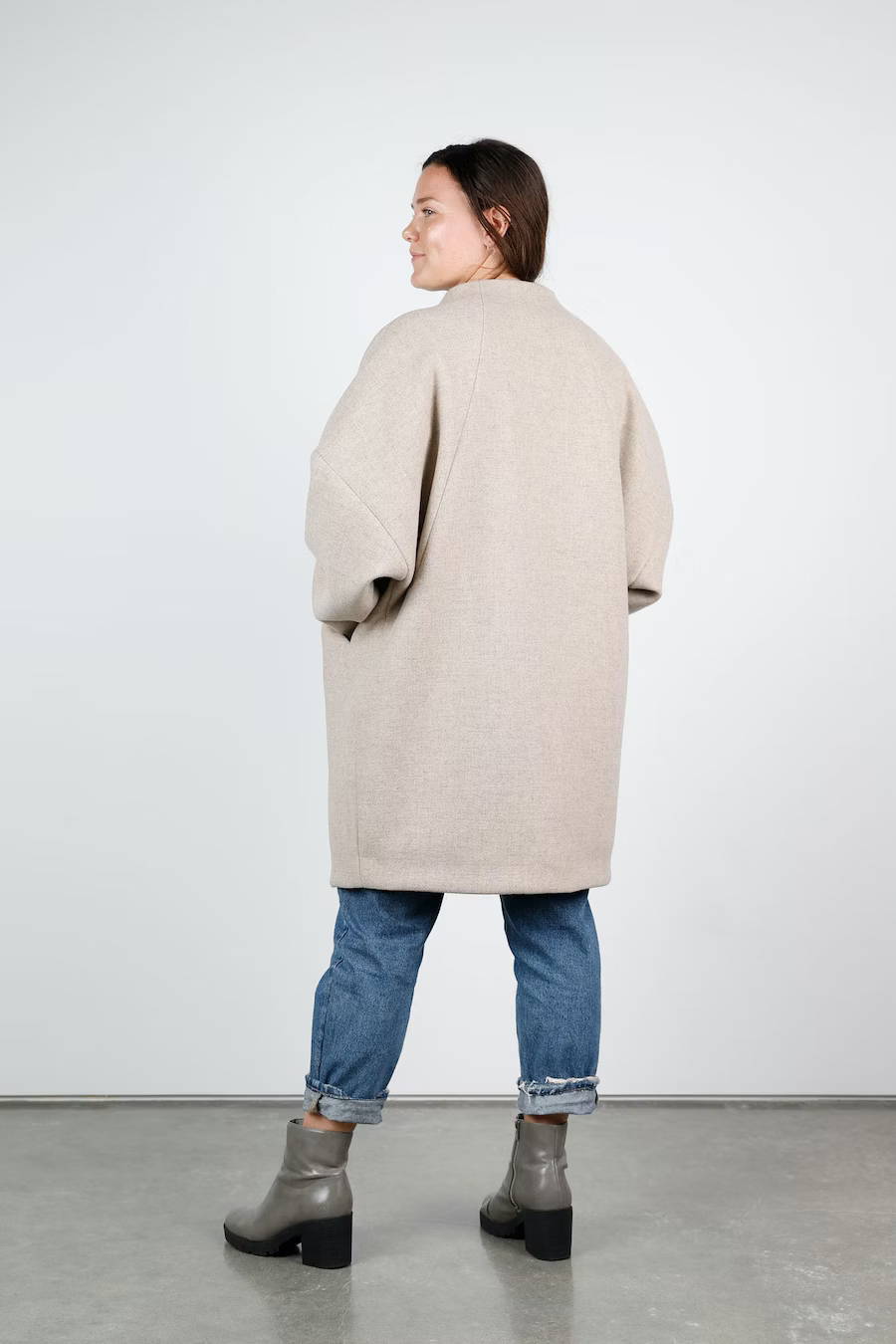 How cosy does Kate look?! The Nova is a coat that pairs well with so many wardrobe pieces - wear it over jeans and a tee like Kate, or layer it over your merino for extra warmth. Share your Nova makes with us on Instagram @wearethefabricstore using #thefabricstore