The Wrap Skirt is a super easy to wear wardrobe staple with a wrap front and tie at the hip. We definitely recommend giving this pattern a go, not only is it FREE, but it couldn't be simpler to make for even the most beginner of sewists!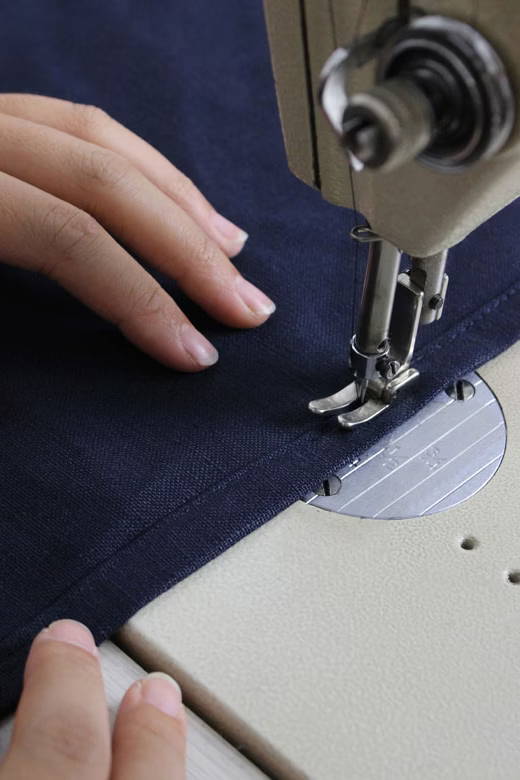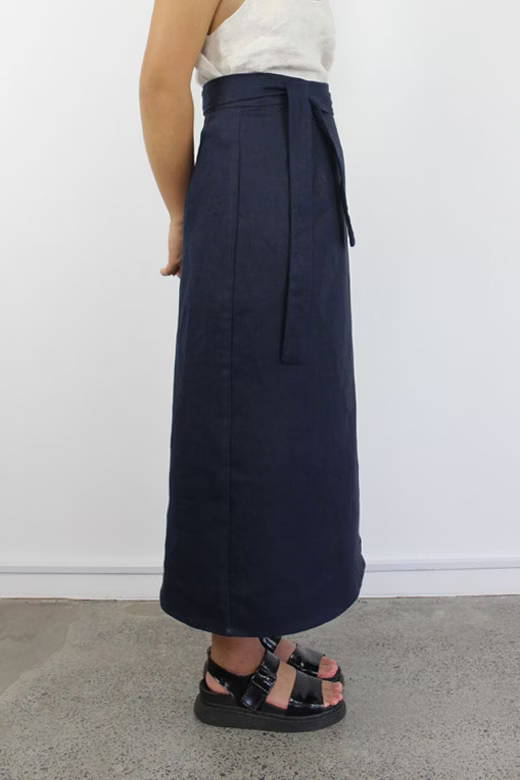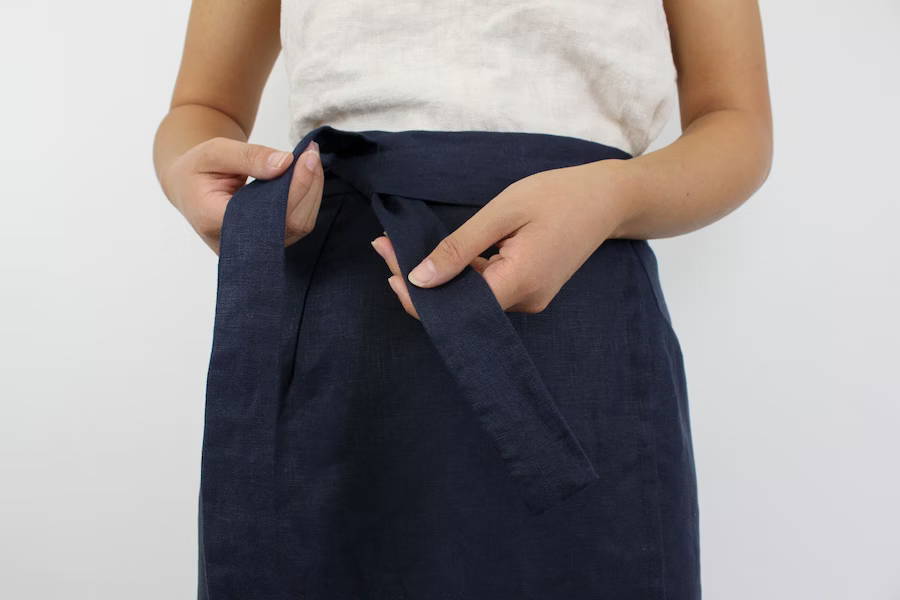 Wrap Skirt by In The Folds for Peppermint Magazine
The Wrap Skirt pattern is available as a free print-at-home download from the Peppermint Sewing School. We made ours up in a size C for the lovely Annelise and found that this was a great fit! It's a three-quarter length skirt with a waist tie, that sits on the natural waist. The cool thing about this style is that you could wrap it a little lower on the hip for a more casual feel too! The skirt features front and back waist darts, french seams and a buttonhole to feed the waist tie through. We decided to omit the buttonhole on the waistband as the weight of our linen meant that the skirt tied up smoothly without it. If you chose a lightweight fabric for this skirt, the buttonhole would be very handy to keep the ties sitting flat and secure. We used the recommended 1.6m of our Heavyweight Linen – Navy (150cm wide) and had quite a big piece of excess fabric left over, which we're thinking would be perfect for patch pockets!
As always with free In The Folds patterns for Peppermint Magazine, the instructions are super easy to follow and well detailed. They suggest that this pattern would suit a beginner level sewist, which we would agree with 100%.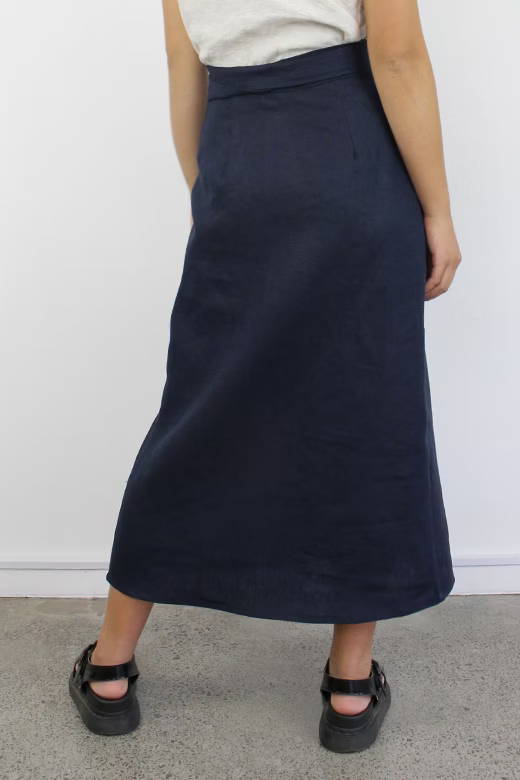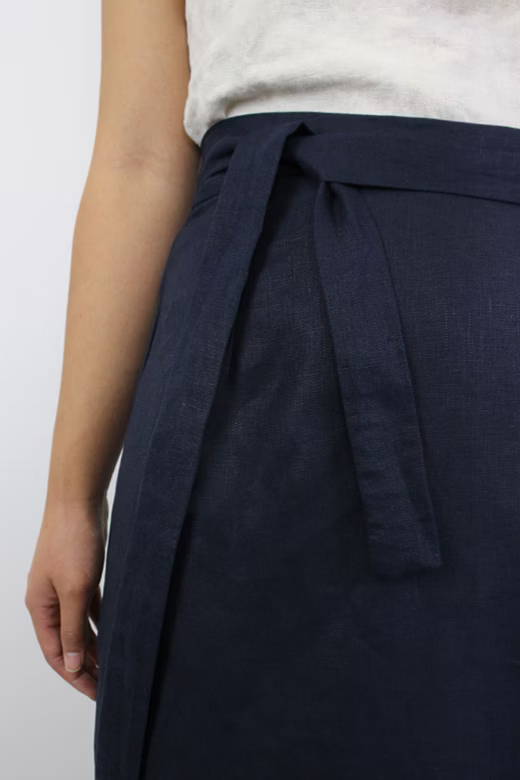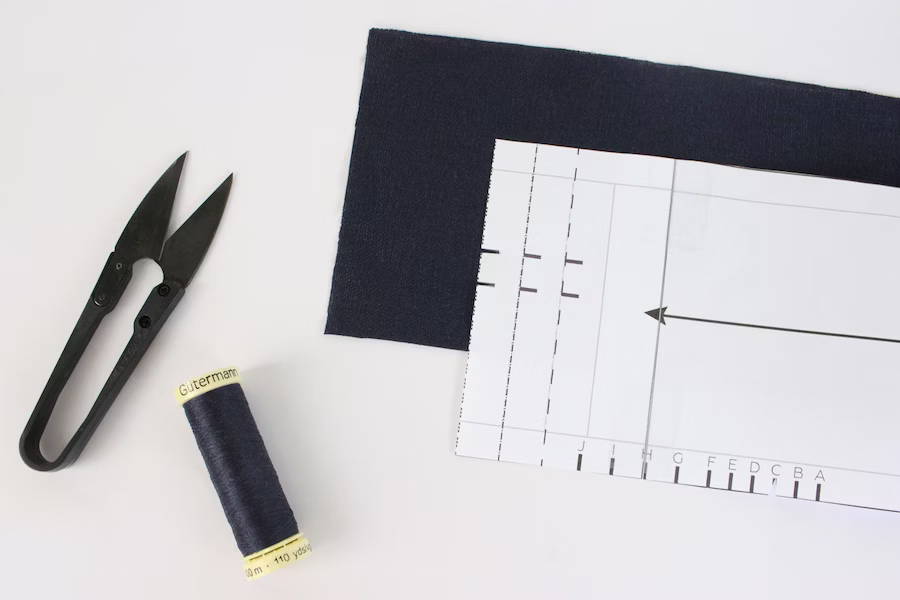 The Wrap Skirt is compatible with a wide range of fabrics and Peppermint suggest thinking about the silhouette you are after before choosing. For a soft drapey silhouette, consider using lightweight cotton, linen, rayon or silk. For a more structured silhouette, consider using mid to heavy-weight fabrics such as cotton twill, heavyweight linen, denim or wool. We chose to make ours up in our Navy Heavyweight Linen and love how this fabric gives the skirt a chic, structured feel. This style would also work beautifully in a striped cotton, linen chambray, classic houndstooth wool or perhaps a playful new print!
Check out our suggestions featured below, clockwise from bottom left:
Chambray Linen – Indigo, Hairline Stripe Cotton Twill – Indigo, Linen / Cotton Tropical Stripe, Heavyweight Linen – Cream, Organic Linen - Vintage Blush and Houndstooth Coating – Grey/Ivory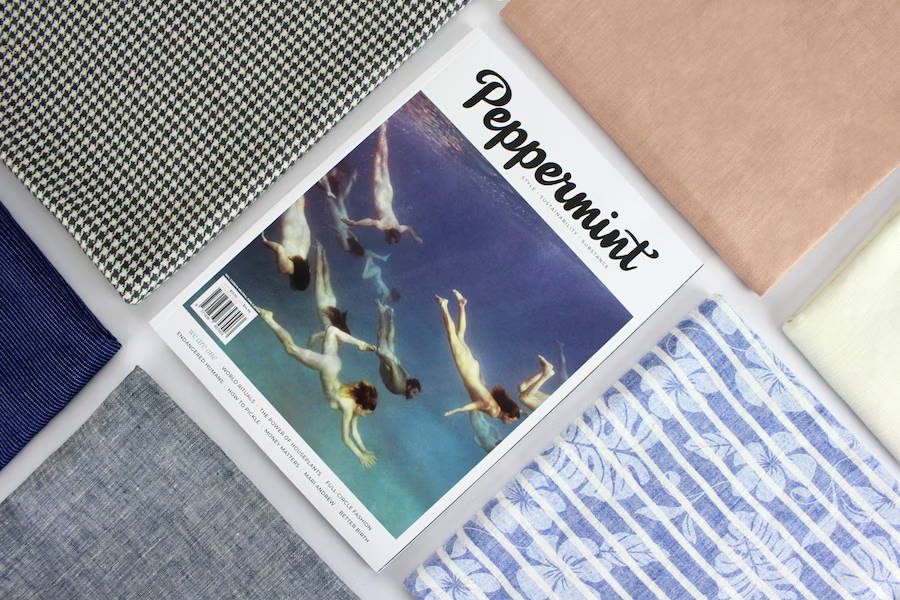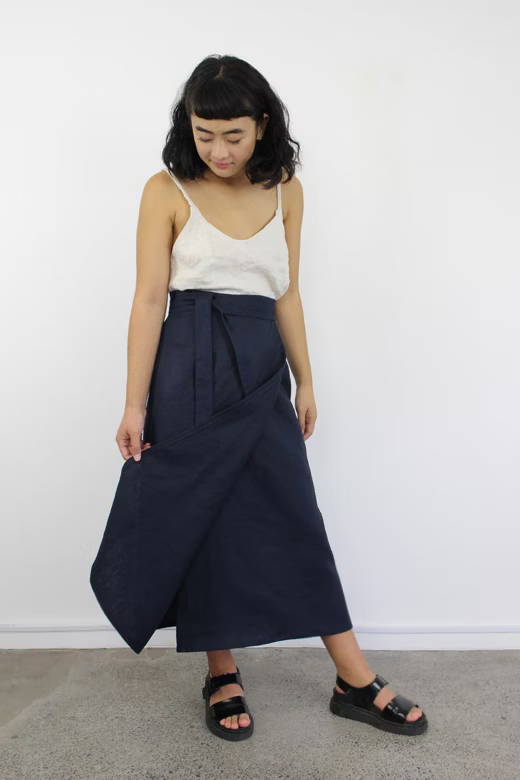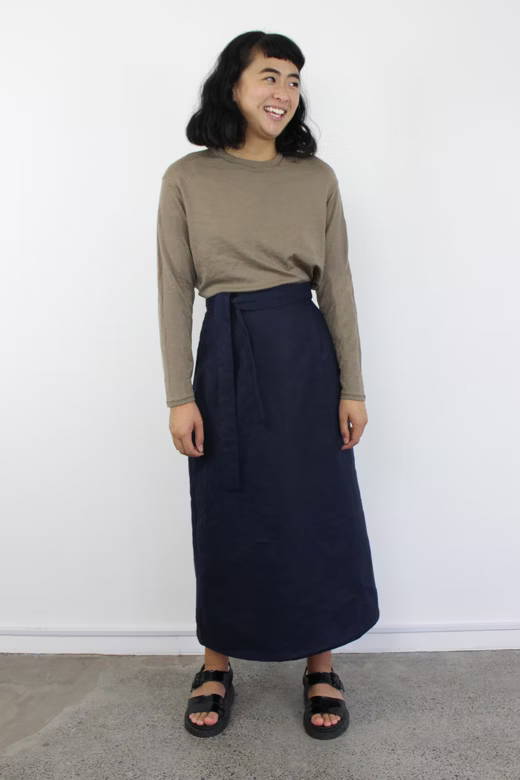 With autumn leaves starting to fall here in New Zealand, we think this will be the perfect transitioning skirt when paired with merino or an oversized sweater! For those entering warmer weather, you could shorten the hemline and wear with a cami or tee and your favourite sandals. Don't forget to share your makes with us on Instagram by tagging @wearethefabricstore or using #thefabricstore
p.s Thank you to Annelise for modelling!