Tis the season for #MeMade decor! We love a good scrap bust, any excuse to rifle through a box full of colourful fabrics from past projects has our attention. This cute stocking makes a playful festive addition to the home and is super simple to sew. We were inspired to use the PDF downloadable quilting pattern from Made Just Sew for this make, read on for details!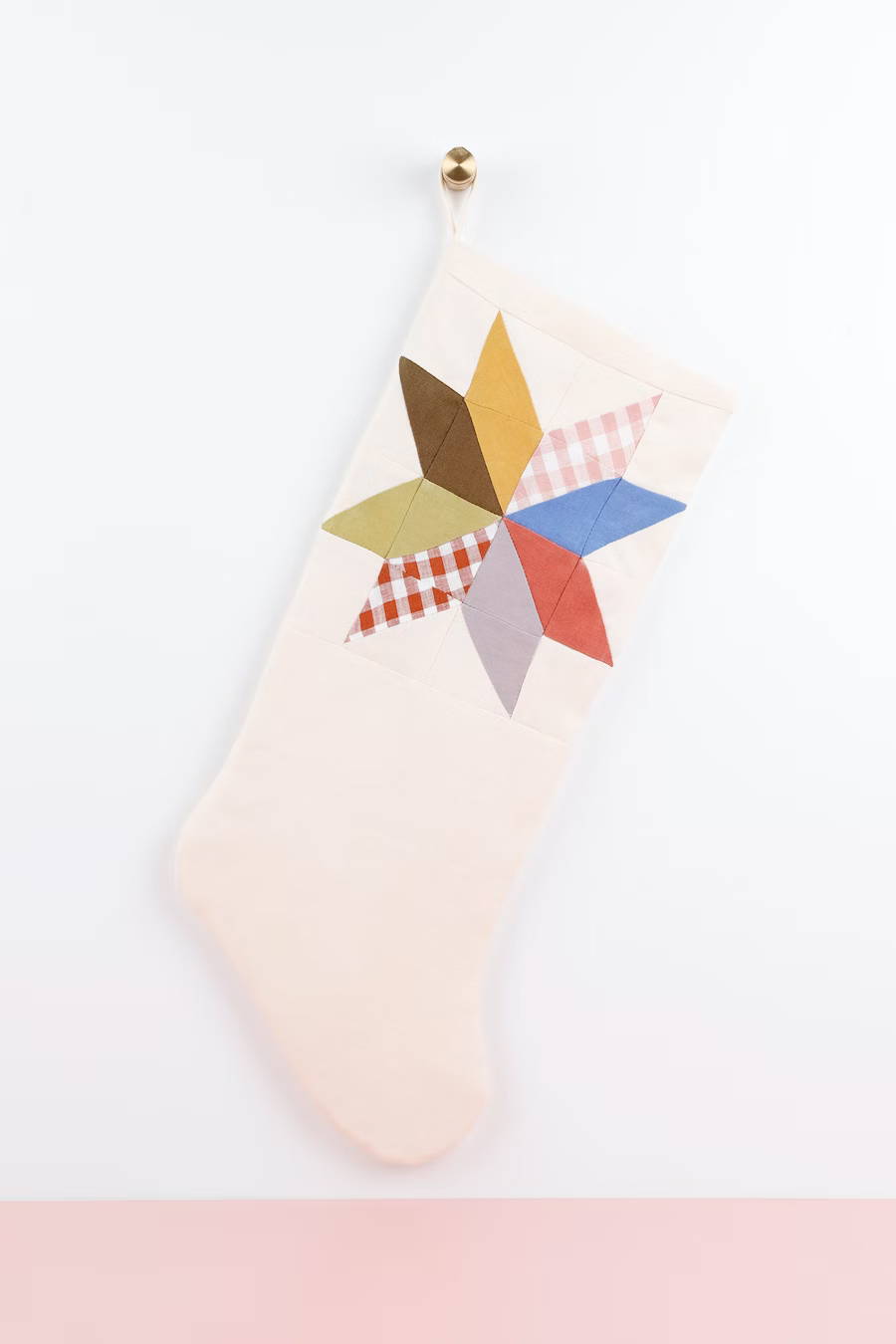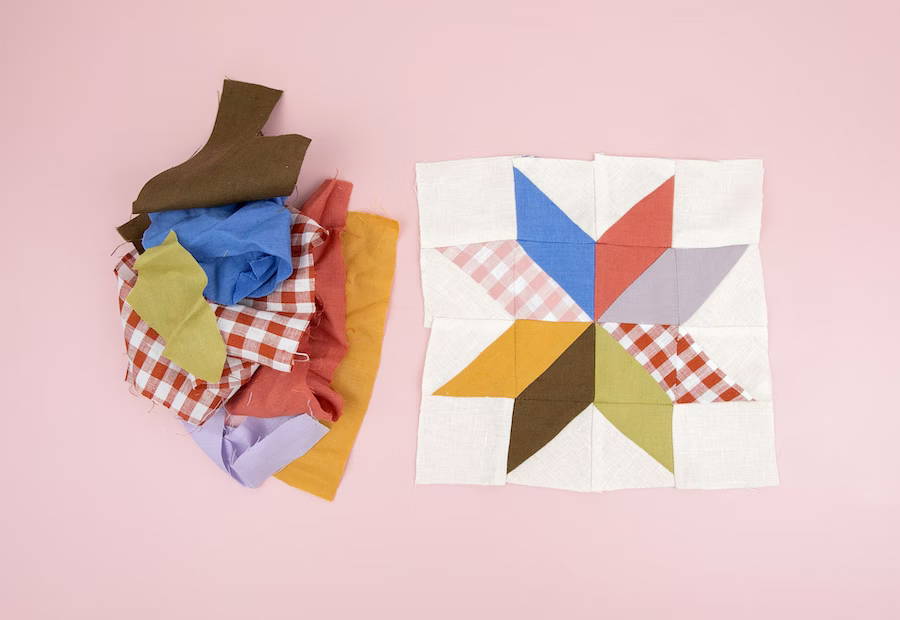 Made Just Sew - DIY Festive Star Stocking
This DIY Festive Star Stocking quilting pattern offers a series of measurements and templates that show you how to create a classic 'boot' shaped stocking. There are a few variations on the type of star pattern you can make, and we chose the classic 'hunter' star block. We started this project by curating our scrap fabric colours, to do this we cut out tiny triangles from our scraps and arrange them until we were happy with the combo. After a year of blog projects using our exclusive linen ranges, we've built up a juicy array of small scraps, so we had lots of colours to choose from! You can use almost any mid-weight fabric for this DIY though, ideally ensuring all of your fabrics across the star are a similar weight. It's also best to avoid anything super lightweight, too transparent, or too thick!
The instructions given for this project are very well laid out, with clearly labelled diagrams along the way. We LOVE the end result! It's such a clever way to use up scraps and an ultra fun festive project, a fab creative activity to try out with friends and family too!
The DIY Festive Star Stocking can be downloaded from Made Just Sew here. There are loads of free templates and printable patterns online for plain stockings too, try this one from Apple Green Cottage here, or this one over on YouTube here.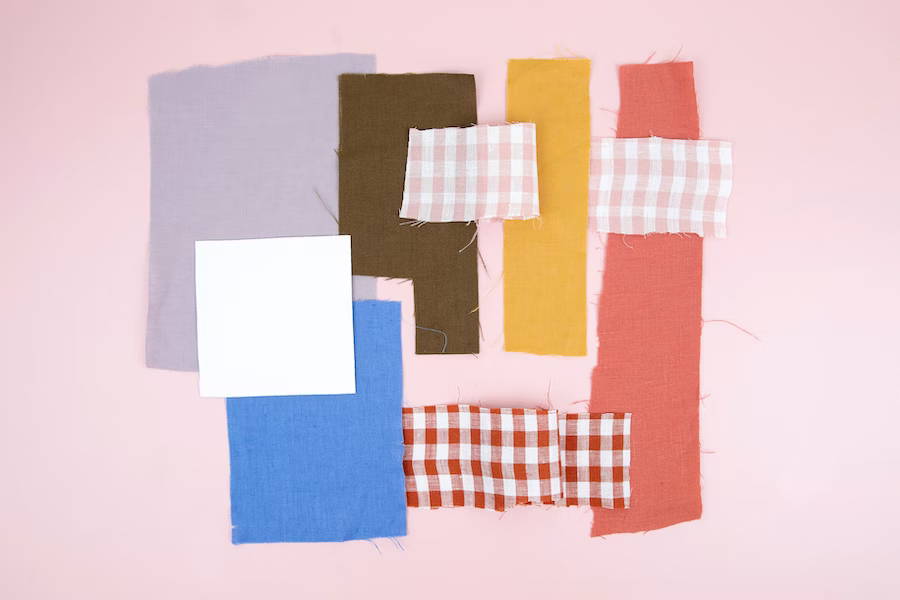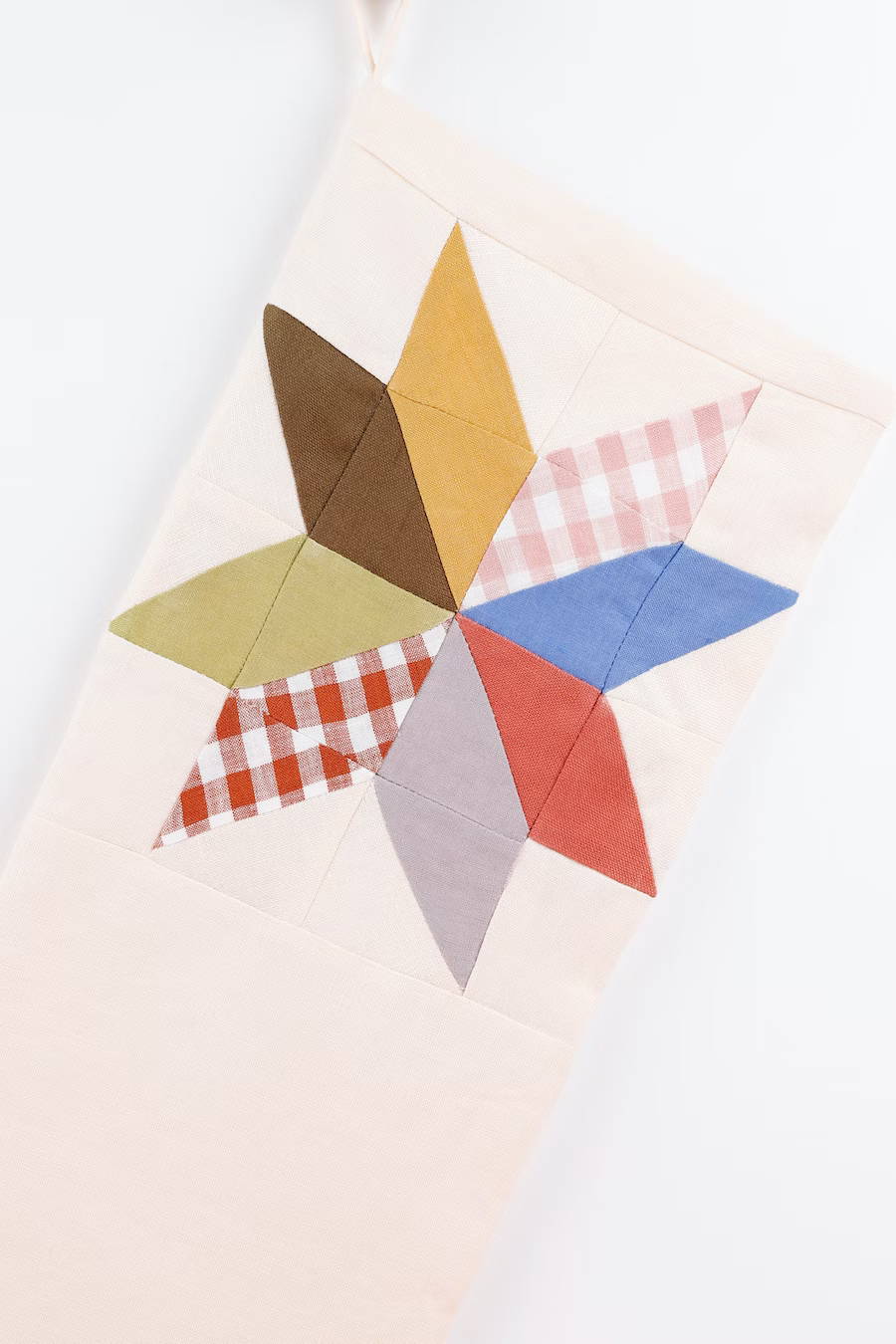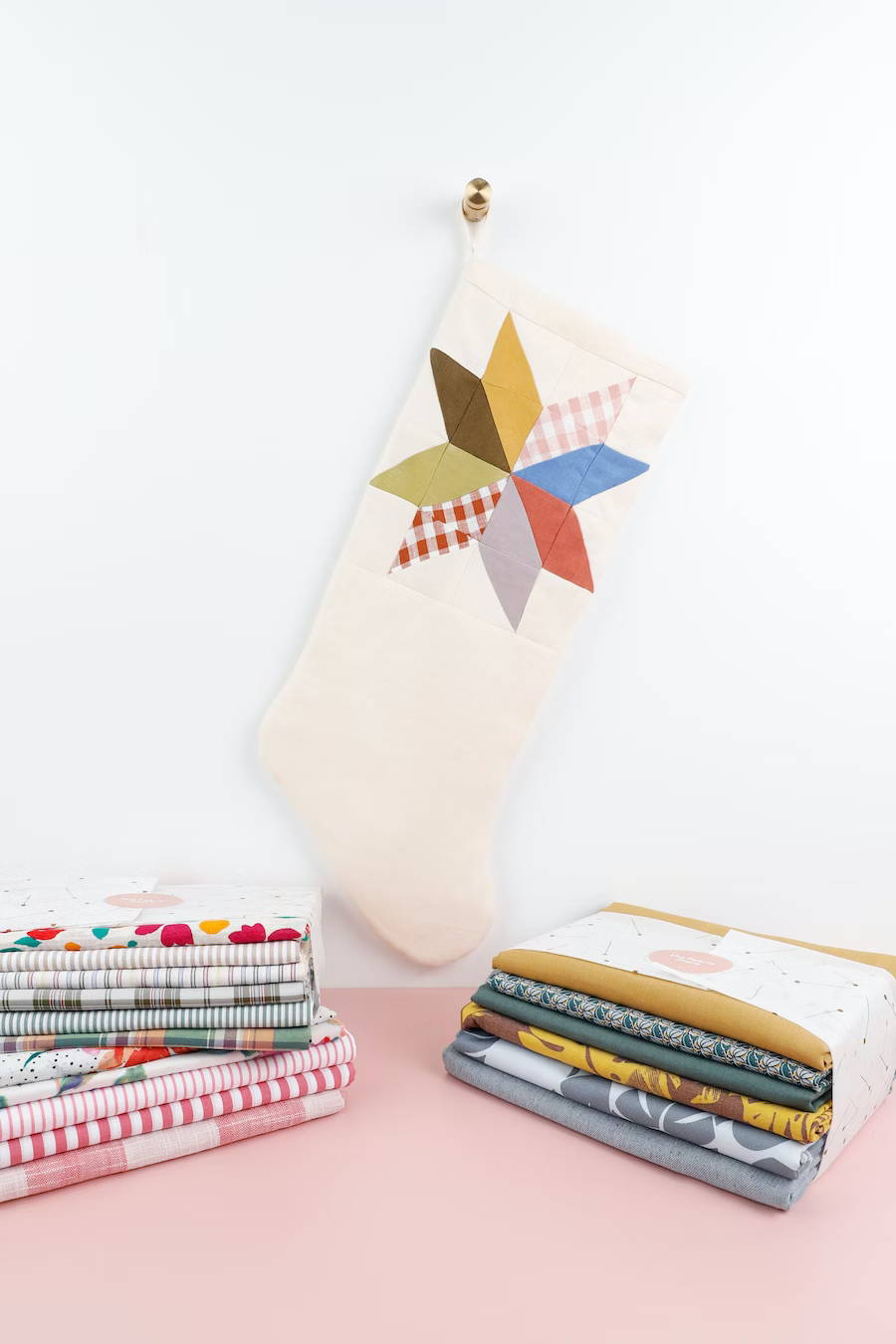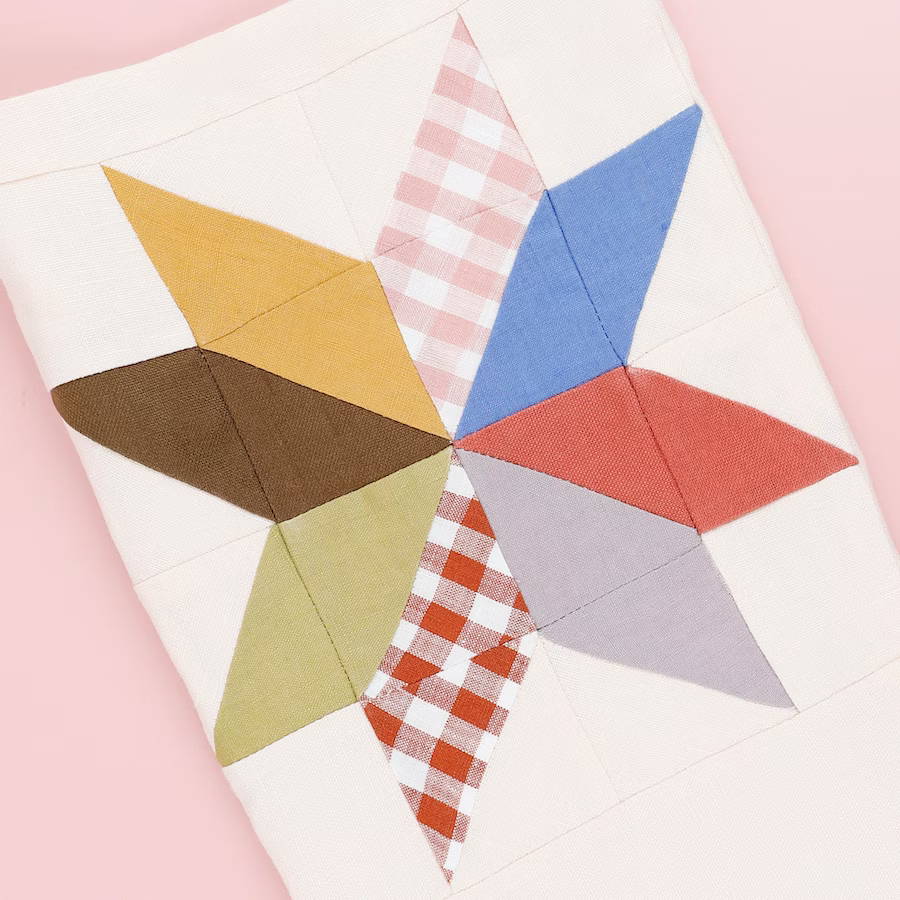 Handmade festive decorations like these are such a joy to make, and a perfect way to use up any scrap fabrics you have stashed! Share your festive DIY projects with us over on Instagram and TikTok using #TheFabricStore, we can't wait to see! Looking for more DIY projects? Check out our past projects on the blog here.