A couple of weeks ago we shared with you a super cute set of Merino Baby Essentials made with our ZQ Premium Merino. We received so much great feedback on the baby post, so this week we decided to share with you some of our favourite 'adult-sized' merino styles!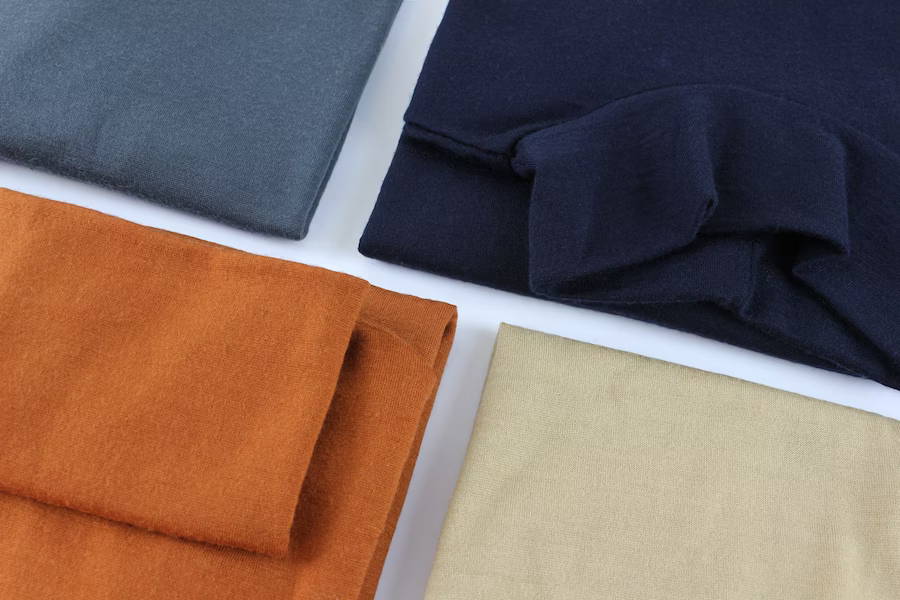 ZQ Premium Merino colours – Paprika, Classic Navy, Slate Grey and Biscotti
For this project, we chose four luxurious colours from our ZQ Premium Merino range, which you can find in-store as well as online here. Our Premium Merino is ethically produced just for us and beautifully soft, making it ideal for all seasons and great for layering. Did you know that merino fibre is also a fully renewable resource which is recyclable and 100% biodegradable at the end of its life cycle? Check out our handy guide for this incredible fabric and read more about its many benefits online here.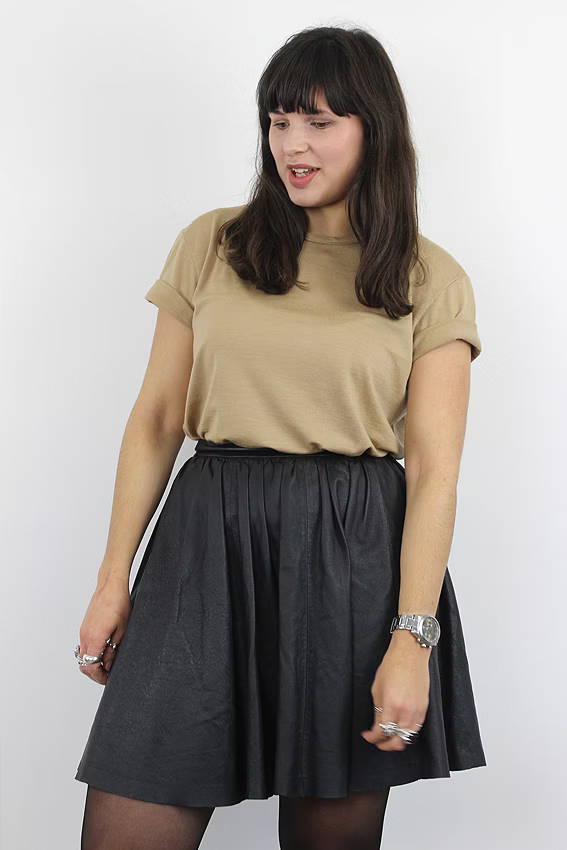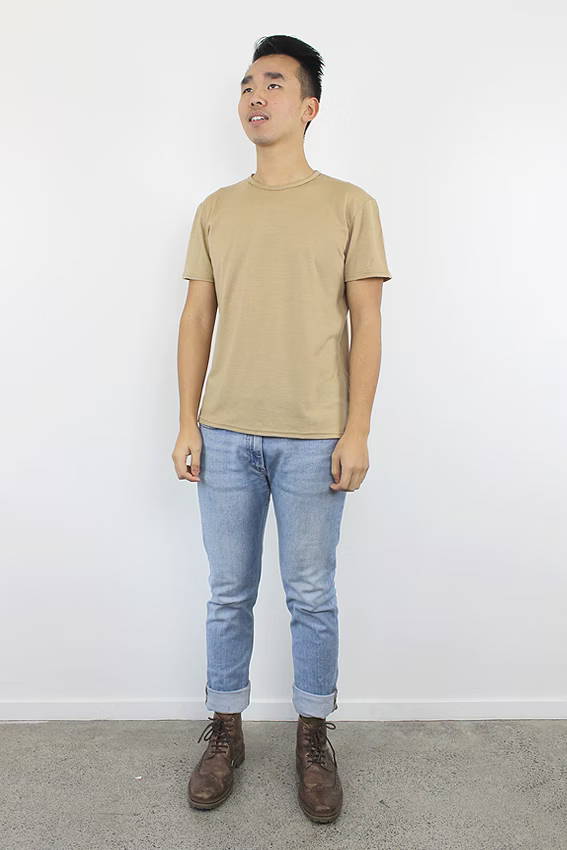 Zosia and Leo are wearing the same Unisex T-Shirt in 'Biscotti', styled in different ways!
DIY — Premium Merino Unisex Tees
We wanted to create two tees that would work for both guys and girls and after a quick hunt online, we found this classic Unisex T-Shirt pattern from Alabama Chanin! This pattern is super convenient as it offers sizes XS through to XXL and also comes with three sleeve options; sleeveless, short sleeves and long sleeves. We chose to make a size L short sleeved tee in 'Biscotti' and a size XL with long sleeves in 'Slate Grey'. The sizes turned out great and we found this pattern easy to follow with clear instructions! We added an extra 5cm to the hem and took off 3cm from the sleeve length of the Slate Grey long sleeve tee, to ensure a comfy fit for both Niwa and Genevieve.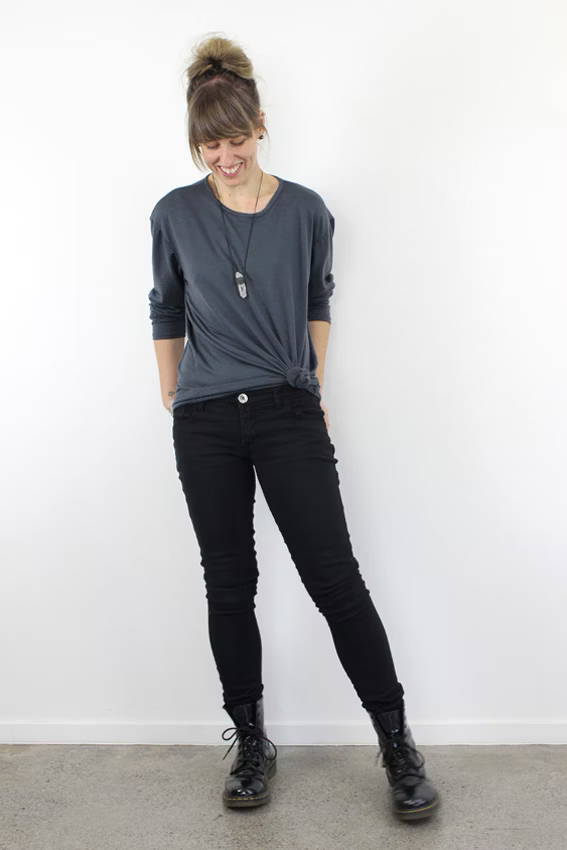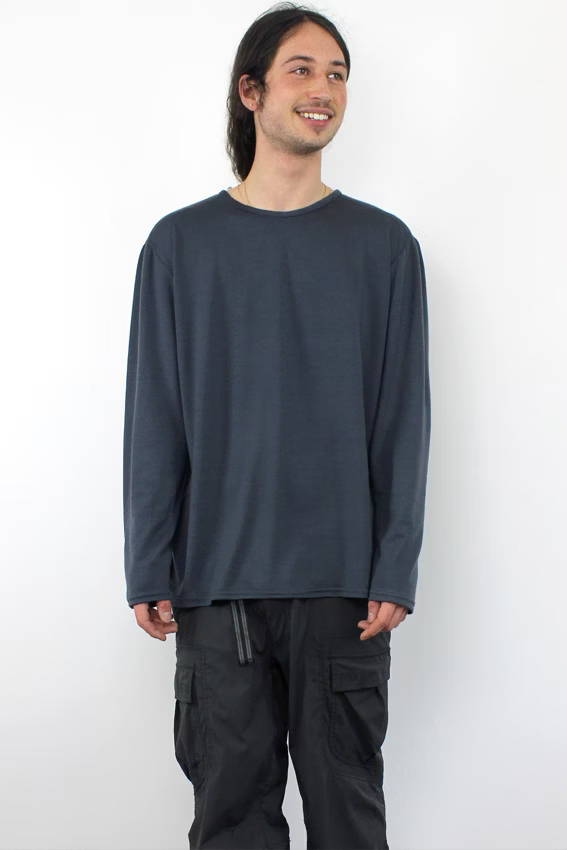 Genevieve and Niwa are wearing the same Unisex T-Shirt in 'Slate Grey', styled in different ways!
DIY — Premium Merino Turtlenecks
Papercut Pattern's Rise and Fall Turtleneck patterns have a cult following of their very own, and it's easy to see why! We think these two variations of a popular cooler weather style are trans-seasonal essentials in any DIY wardrobe. The chic fitted 'Rise' version is ideal to throw on underneath dresses and tunics, and the dropped shoulder relaxed fitting 'Fall' option looks awesome paired with a high-waisted skirt or pants! Annelise and Briar chose 'Navy' and 'Paprika' Premium Merino colours for their turtlenecks and both were made up in size XS. Our stores stock a range of Papercut Patterns, including the Rise and Fall Turtlenecks we used! You can also buy these as PDF digital download's directly from Papercut Patterns online here.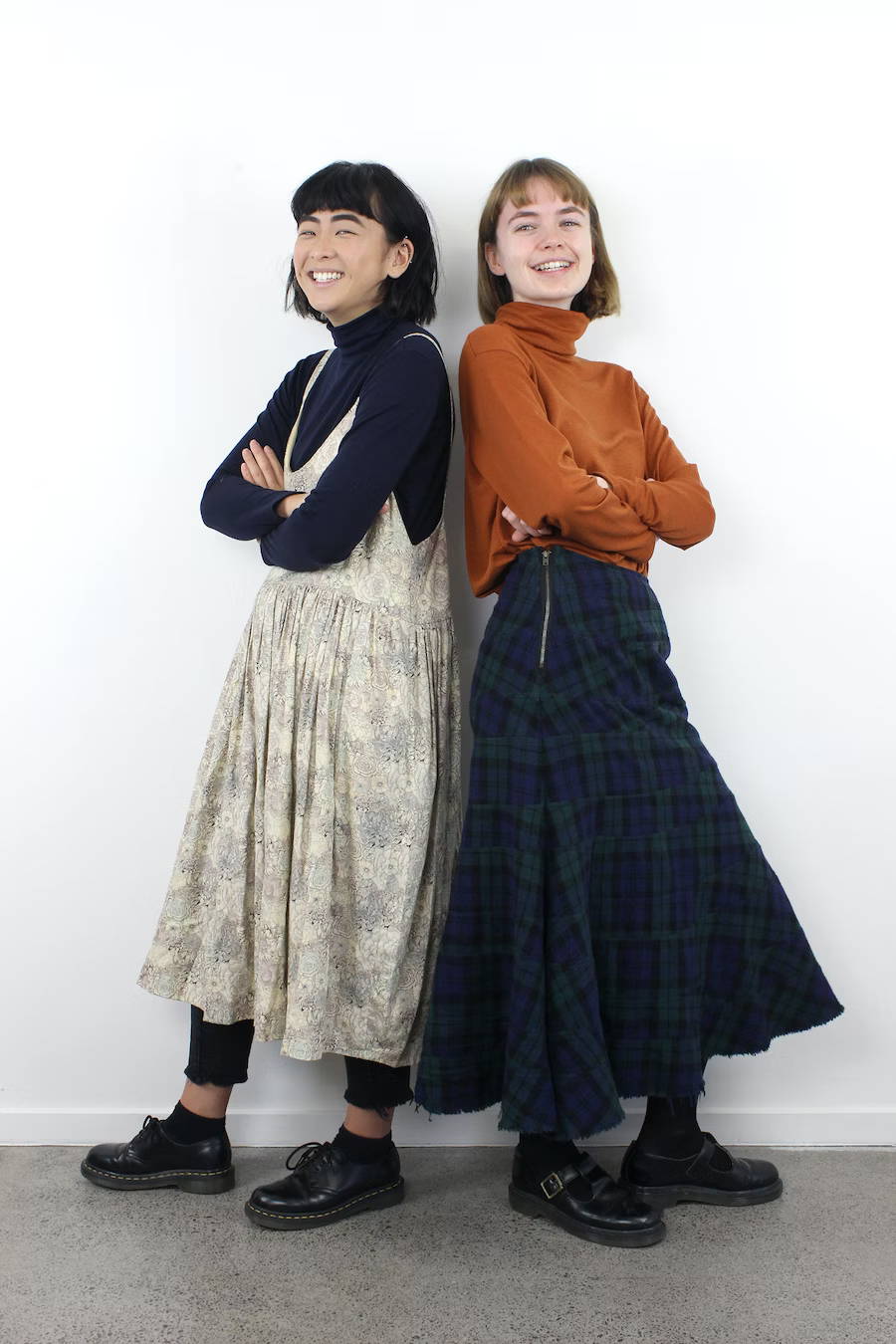 Annelise wears the Rise Turtleneck in 'Classic Navy' and Briar wears the Fall Turtleneck in 'Paprika'
These simple merino layering pieces couldn't be any easier to style; layer them up, pair them with your favourite pants or skirt, throw on under a dress… the options are endless! They'd also make great DIY gifts for friends and family!
Feeling inspired to give these a go? Be sure to tag us in your creations on Instagram @wearethefabricstore #thefabricstore
A huge thanks to our wonderful models – Zosia, Leo, Genevieve, Niwa, Briar and Annelise (our talented machinist) from The Fabric Store HQ team!