We were super excited to be able to supply a bunch of our beautiful leathers for these workshops and can't wait to introduce you to this opportunity to make your own shoes. Read on for a little chat with The Shoe Camaraderie founder Lisa Turnbull plus Katie and Belle's workshop reviews. Something a little different for the blog this week, we hope you enjoy!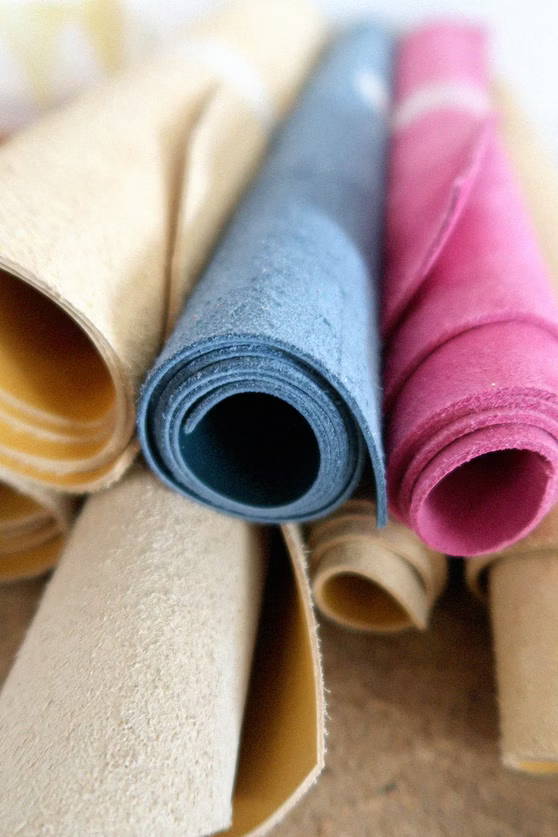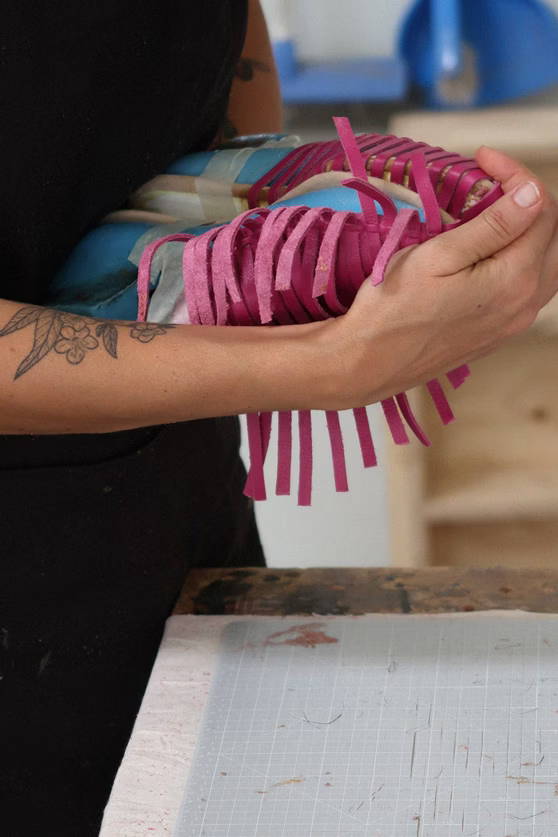 The Shoe Camaraderie – Brisbane
The Shoe Camaraderie was founded in Australia in late 2017 by shoemaker Lisa Turnbull, with the intention of offering a supportive setting for people to participate in the unique process of shoemaking, to create footwear that fits well, to connect with others through the shared experience and to deepen their appreciation of what goes into handmade goods. We absolutely love this paired-back approach to shoemaking and the simple way Lisa has aligned her teaching methods with the #memade and slow fashion movements.
We checked in with Lisa following her recent Brisbane workshops to find out a little more about The Shoe Camaraderie….
TFS — Hey Lisa! We are super happy to be able to collaborate with you on these incredible workshops! We'd love to know how the workshops came about and what made you decide to share your skills in this way?
LISA — Prior to running the workshops, I had been operating as a bespoke shoemaker since 2012. Most of my work had been closed-toe dress shoes, i.e. derbys, oxfords, loafers, ankle boots, etc. Whilst there were many aspects that I enjoyed in doing that work, particularly addressing sizing concerns, it also could feel quite isolating at times. Being a social person and enjoying sharing experiences, particularly in enabling others to achieve their own goals, I decided to try align my personality with my work more harmoniously, thus creating The Shoe Camaraderie.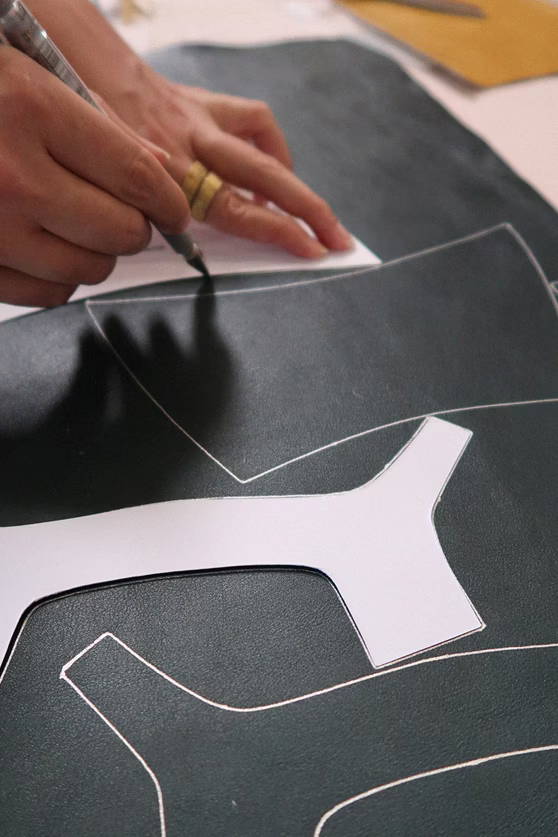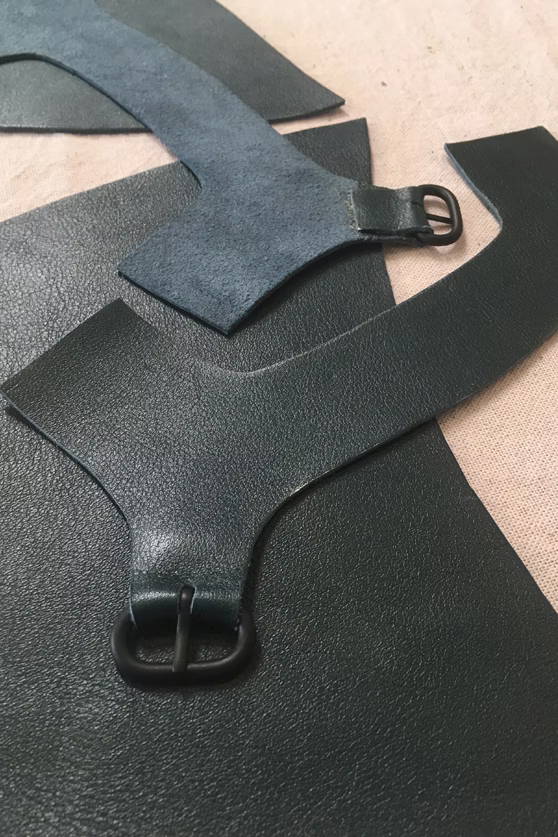 TFS — That's so wonderful! We've seen such a positive response from the local creative community to the idea of #memade shoes! Workshops like yours are such a unique and intimate way for people to try their hand at something that might otherwise be a little scary…
LISA — The last 18 months have been so amazing as I have now guided over 300 participants in making their own custom-fit footwear that they can feel proud of. Participation in the workshop is support for this very young business, so having had such an incredible amount of support this early on has allowed me to continue evolving and improving its offering. Below, a lovely bunch of happy faces from the April 7th Brisbane workshop! From left to right – Amanda, Alice, Michelle, Katrina, Katie, Michelle & Ahna.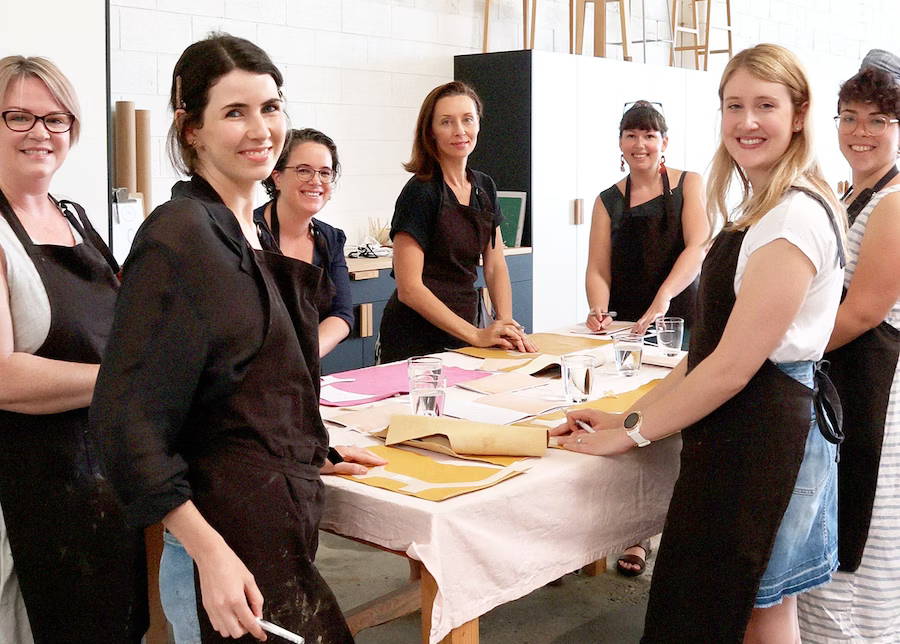 TFS — We hear you are planning some New Zealand workshops! What other exciting things are in the works for The Shoe Camaraderie?
LISA — This month I will be releasing shoemaking home kits to continue making the process of creating footwear more accessible for anyone who would like to try. Having made many pairs of custom-fit footwear for people prior to running The Shoe Camaraderie workshops, as well as helping many people make their own custom-fit footwear during the workshops, it has become clear that standardised sizing accommodates a very small portion of consumers. I hope that in my endeavours I can domesticate the shoemaking process and empower many others in making their own footwear as a means of attending to their sizing needs and/or as an opportunity to enjoy the process of making something we wear everyday.
TFS — Thanks so much Lisa! We can't wait to grab one of your kits and catch up with you in New Zealand later this year!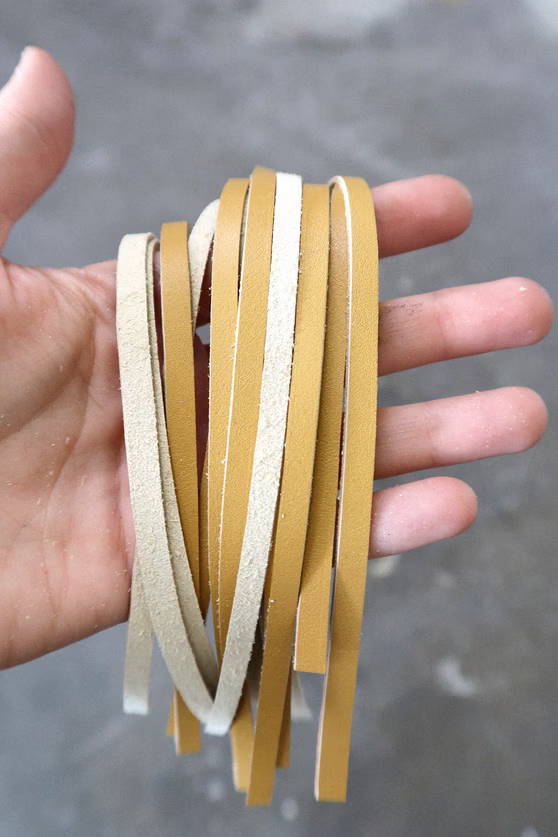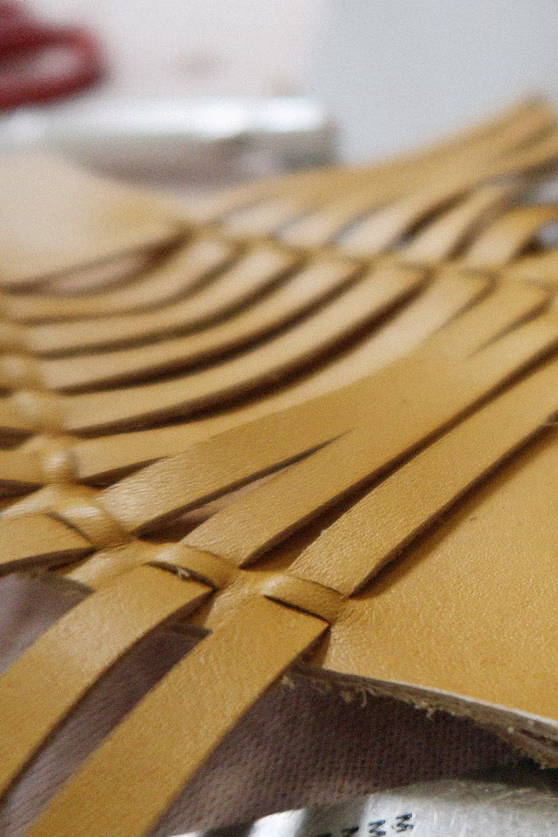 Brisbane Workshop Reviews
April 6th & 7th, 2019
Who: Katie from our Brisbane store
Style: Elodie in Forest Green Cowhide
Katie's Review:
A very unique experience which got me out of my comfort zone using specialised tools and materials.
Lisa guided the small group of 6 through with ease and wonderful guidance, taking time to move us along each step.
We were provided with pattern pieces unique to our measurements which we then cut out from our selected leathers.
It was fun learning the steps involved in sandal-making and I'm very happy with what I was able to accomplish with Lisa's help. I am looking forward to the availability of the kits Lisa will be selling in the near future.
Who: Belle from our Brisbane store
Style: Freya in Black Suede
Belle's Review:
Loved the experience, Lisa is very knowledgeable and she taught us some great techniques that I'm going to be using in future leather projects. As soon as I got home from the class I was already looking up where to purchase the leather tools, so I can apply these techniques at home.
The hardest part of the experience was having to choose what style of shoe as all the styles looked so beautiful, in the end I decided to make the Freya style in Black suede. I'm very happy with the choice but I'm sure I would have been happy with any of the styles. Finishing the long day off with wine and cheese was a very nice touch, Lisa has such a beautiful nature, she really made the experience very comfortable and fun.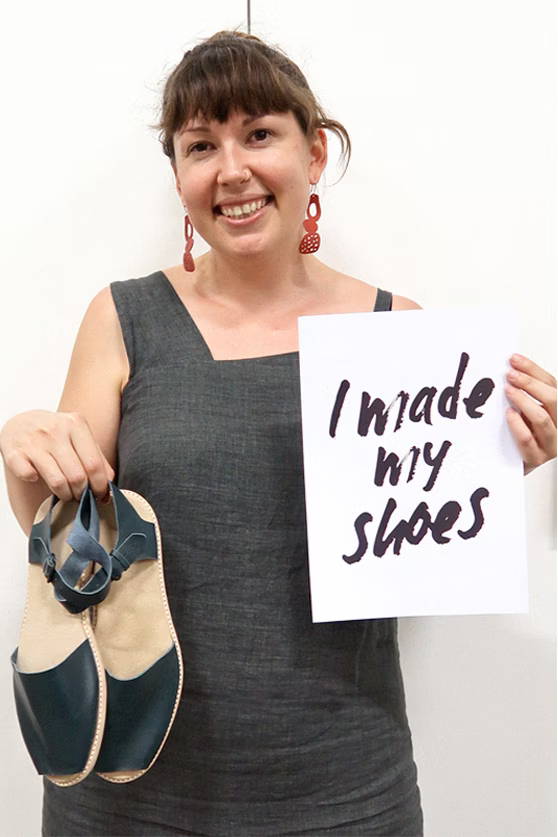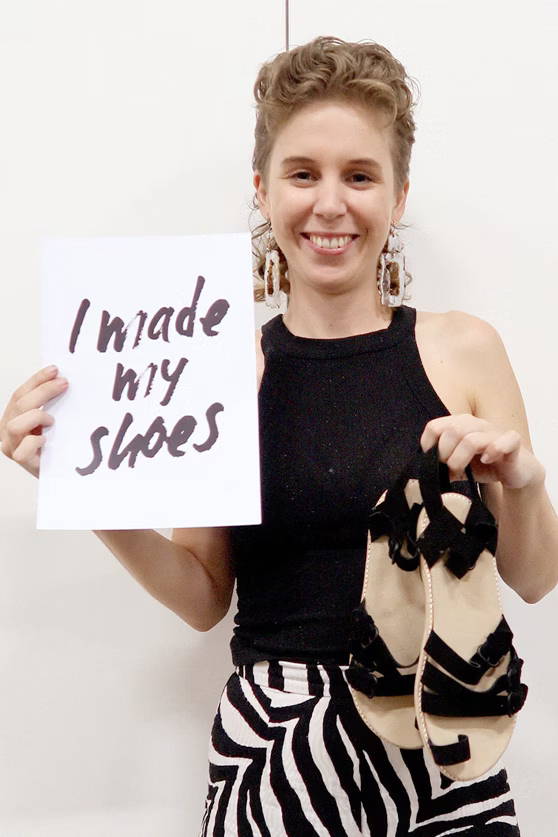 (Left) Katie with her Elodie in Forest Green Cowhide and (right) Belle with her Freya in Black Suede
Want to try your hand at shoemaking? Head over to The Shoe Camaraderie and register your interest for upcoming workshops and locations, as well as the release of Lisa's home kits! Share your makes with us on Instagram by tagging @wearethefabricstore or using #thefabricstore
P.s a little note on leather…
We understand that as an animal product, leather can sometimes be concerning, so we wanted to let you know that here at The Fabric Store, we take a mindful approach to sourcing our hides. We purchase our leather hides from high-end designers as end-of-line stock, and do not mill or dye any leather directly. For this reason, you'll find a unique range of leather hides in various colours and finishes in each of our stores.
All photography courtesy of The Shoe Camaraderie.