The Cloud Set of patterns offers a modern alternative for lounge and everyday essentials, perfect for advanced beginner sewists with just a little sewing experience. An ultra-cosy matching tracksuit combo, the Cloud Set will be your new everyday go-to. With new fabrics arriving in stores and online weekly, it's the perfect time to pick your Cloud fabrics! Read on for fabric recommendations.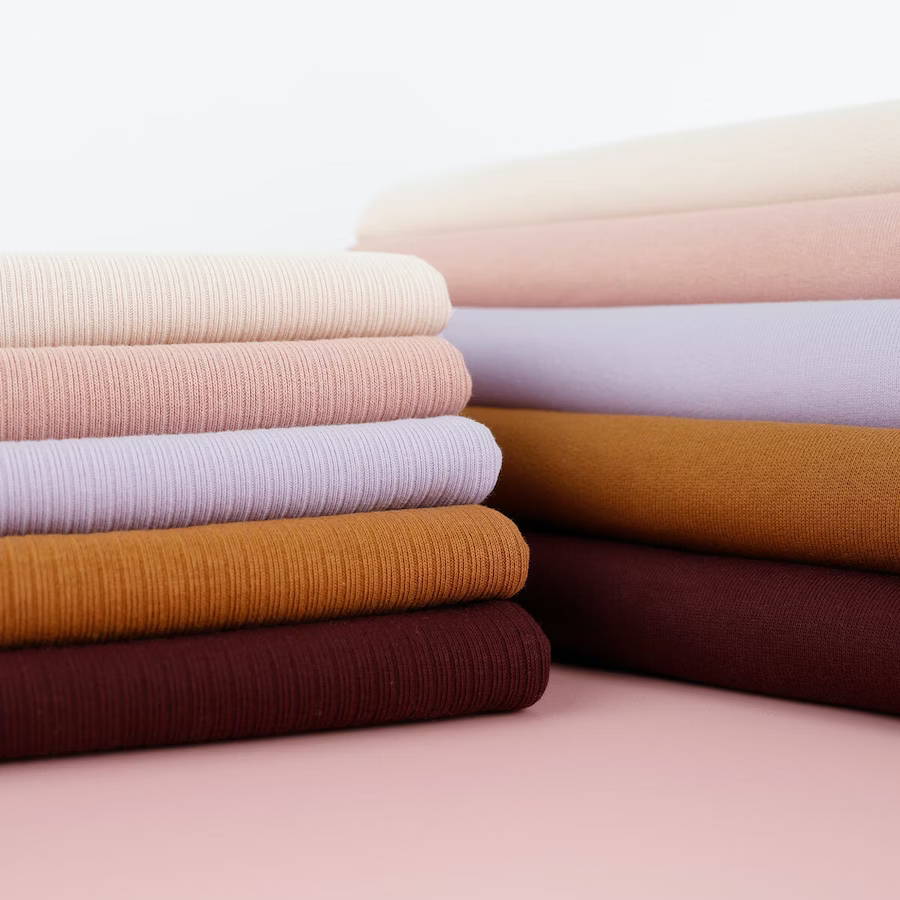 Organic Cotton Sweatshirting + Rib
The fabric you choose will have a big impact on the silhouette and feel of your Cloud tracksuit. We designed this pattern for knit fabrics, with our incredibly cosy Organic Cotton Sweatshirting and matching Rib fabric range in mind!
Organic cotton growing also uses only organic-approved fertilisers, herbicides and pesticides from plants, animals and minerals, decreasing your likelihood of exposure to unhealthy chemicals, as well as protecting farmers and workers, and their lands within the cotton production system.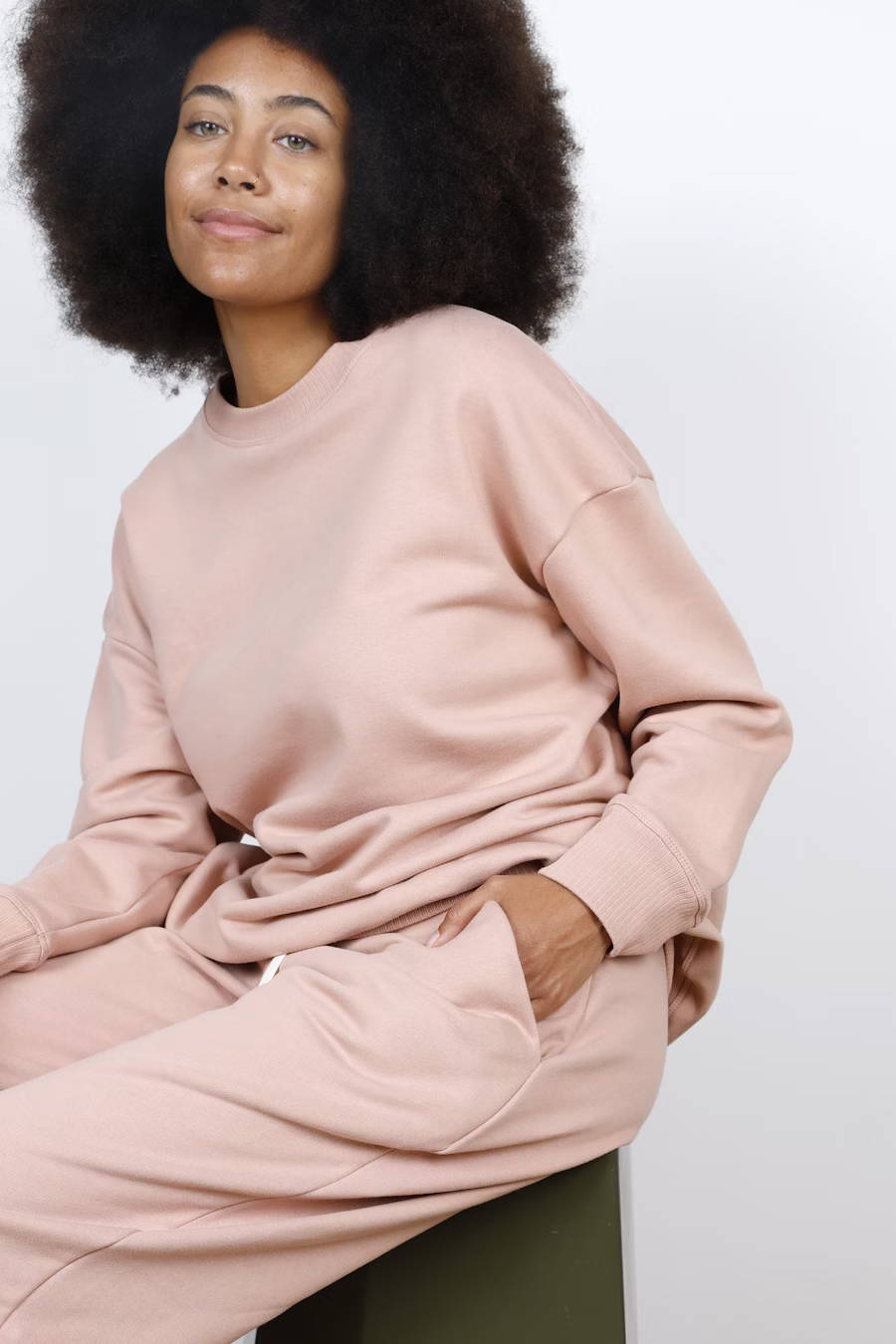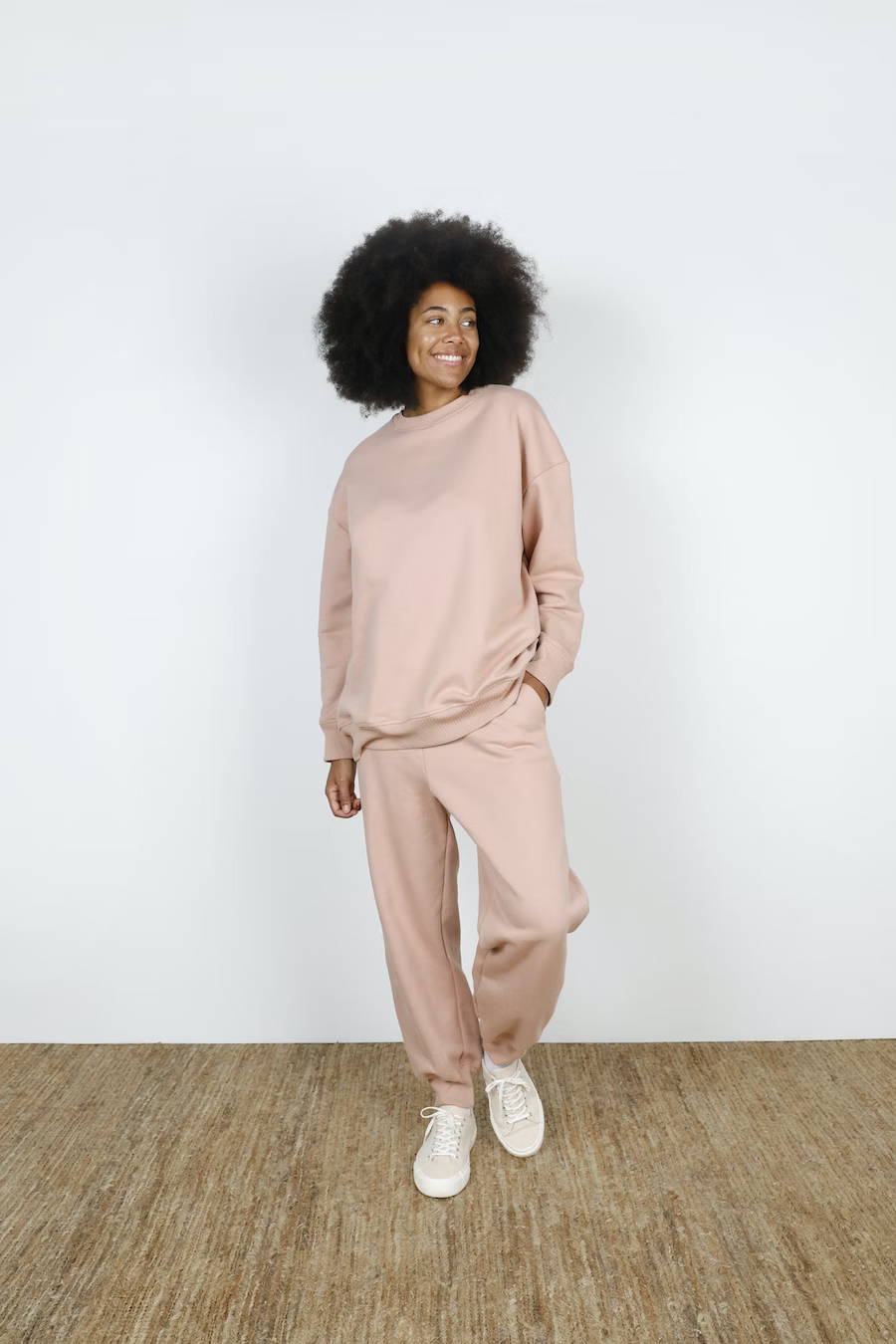 Omari wears Cloud in Organic Cotton Sweatshirting + Rib — Vintage Blush (above) and Vanilla (below)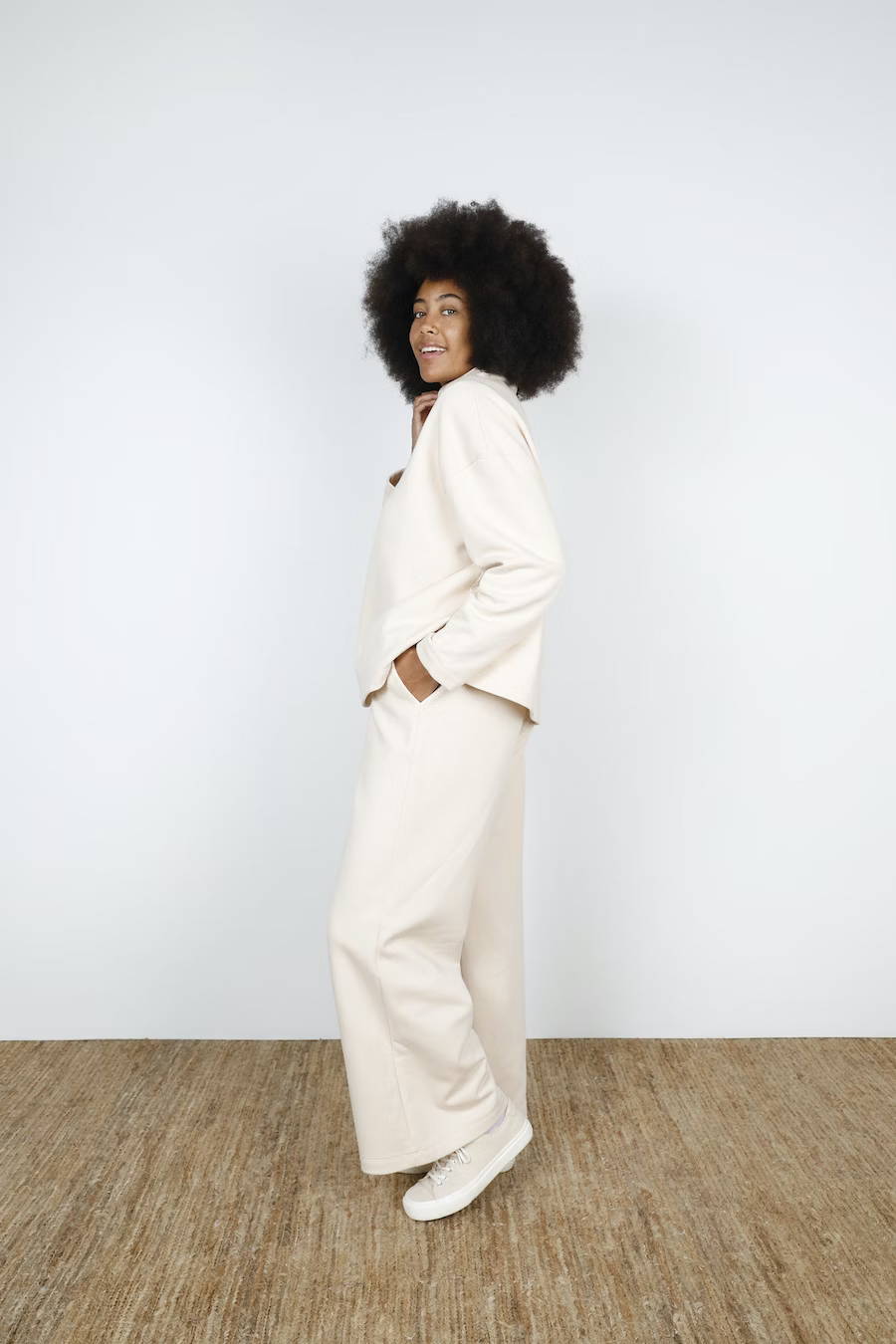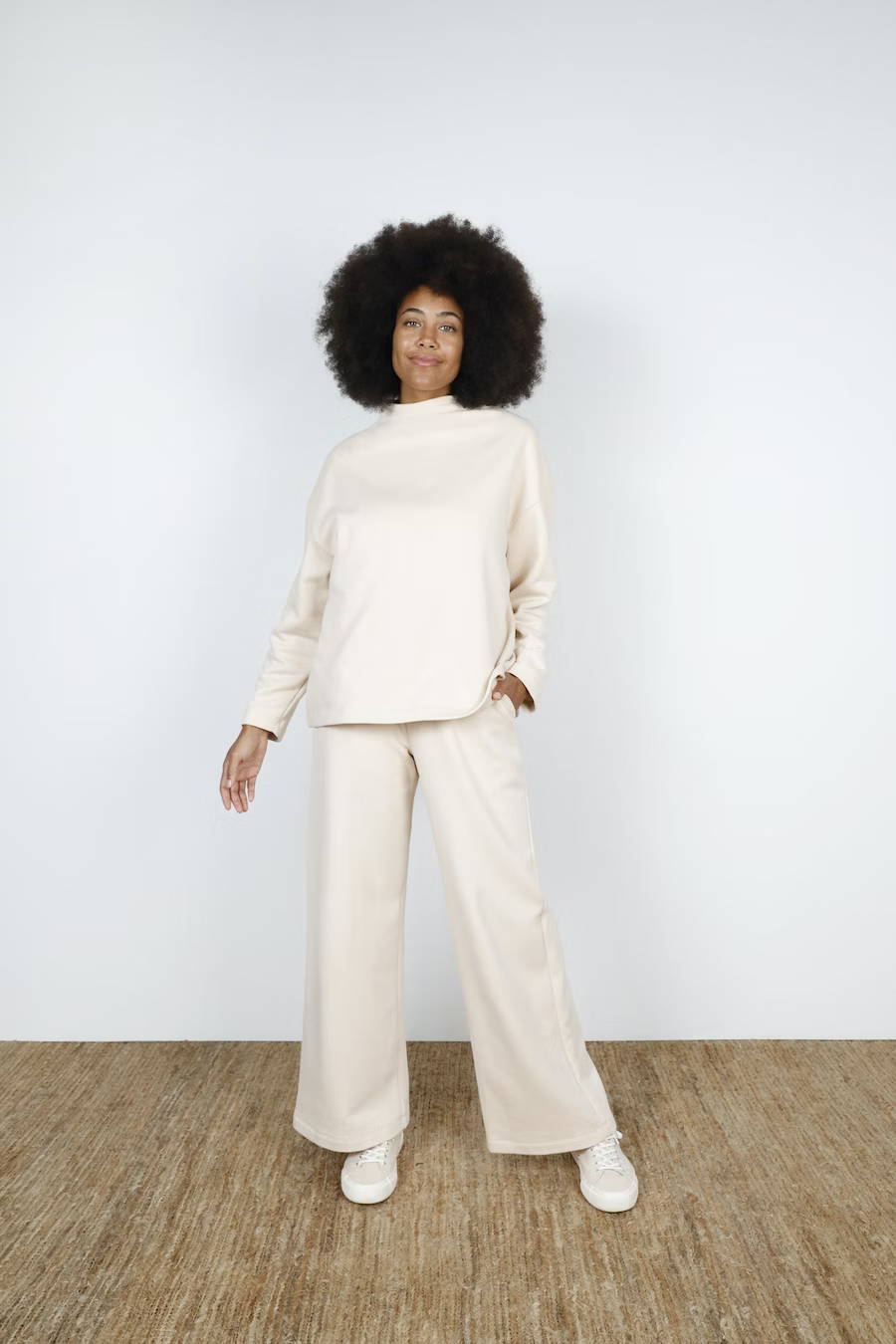 Our Organic Sweatshirting is a heavyweight pure cotton knit sweatshirting, thick and sumptuous for year-round lounging styles. This Turkish-made sweatshirting has been knitted with a smooth face and a loopback reverse which has been brushed to create a fleece finish. It's a luxuriously soft and cosy knit with a matt finish, minimal mechanical stretch and completely opaque. A dream fabric for tracksuits!
One of the best things about this Organic Cotton range is that every colour comes in matching rib! This non-tubular rib is also a heavyweight pure cotton, made in the same mill as our sweatshirting. It's knitted with a 3x1 face and a 1x1 reverse, creating a flatter finish on the reverse and ribbed face. This clever structure gives the rib extra stability and density creating a fully opaque fabric with slight mechanical width stretch, a dry hand feel and matt finish. Perfect for matching trims!

Being machine washable means garments made with these Organic Cotton fabrics are easy to care for too! Hooray! We recommend separating your colours and washing with cool or warm water and a gentle detergent for optimal longevity.
This dreamy fabric range is available in loads of tracksuit-worthy colours, browse our full range in your nearest store or online here!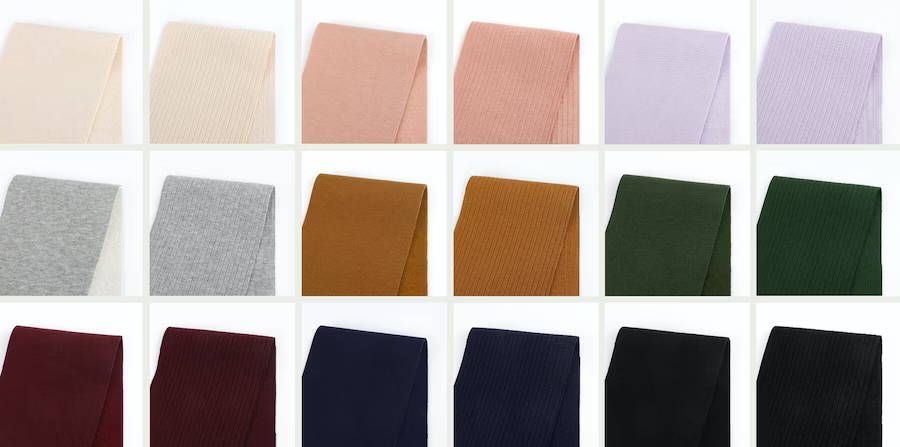 Omari wears Cloud in Organic Cotton Sweatshirting + Rib — Lilac (below)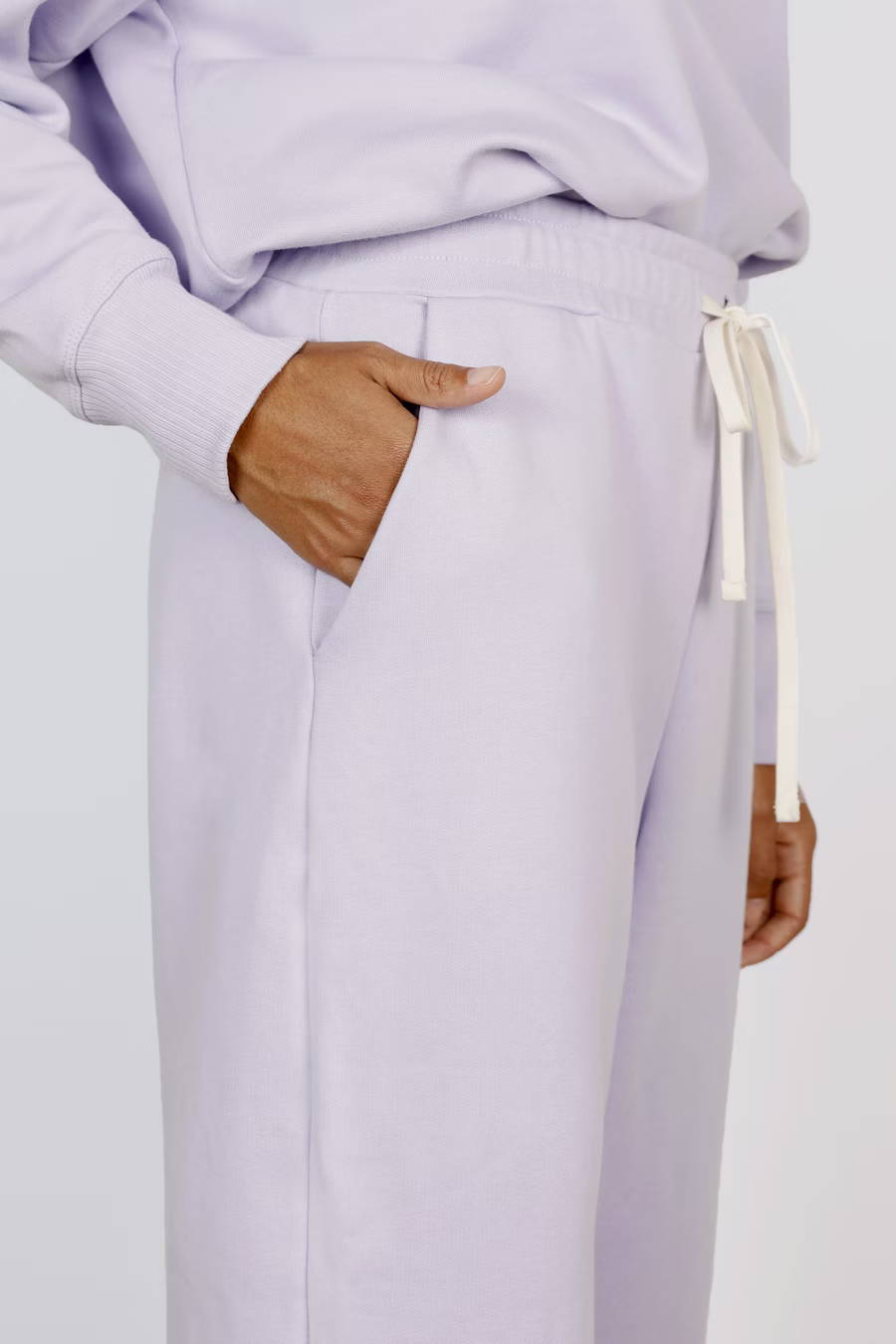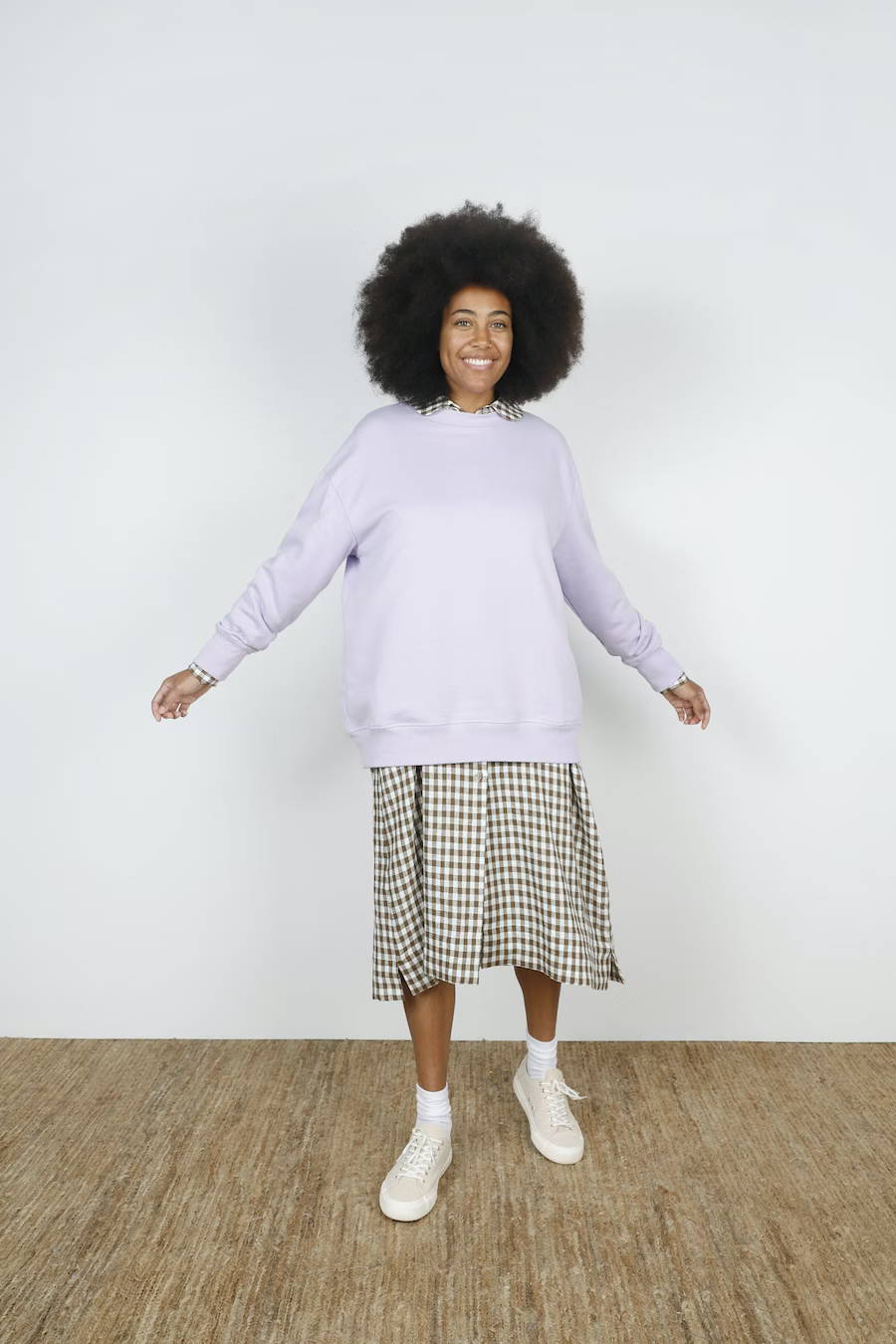 Cloud also looks and feels amazing in our ZQ Premium Merino, which lends the pattern a chic yet casual drapey silhouette. Our ZQ Premium Merino range is ethically produced and comes in a wide array of colours, including Tumeric, Vintage Blush, Guava and Olive (pictured below). You can find our ZQ Premium Merino range in all stores, including our Online Store.
(Below) Omari wears Cloud Sweatpants in ZQ Premium Merino — Navy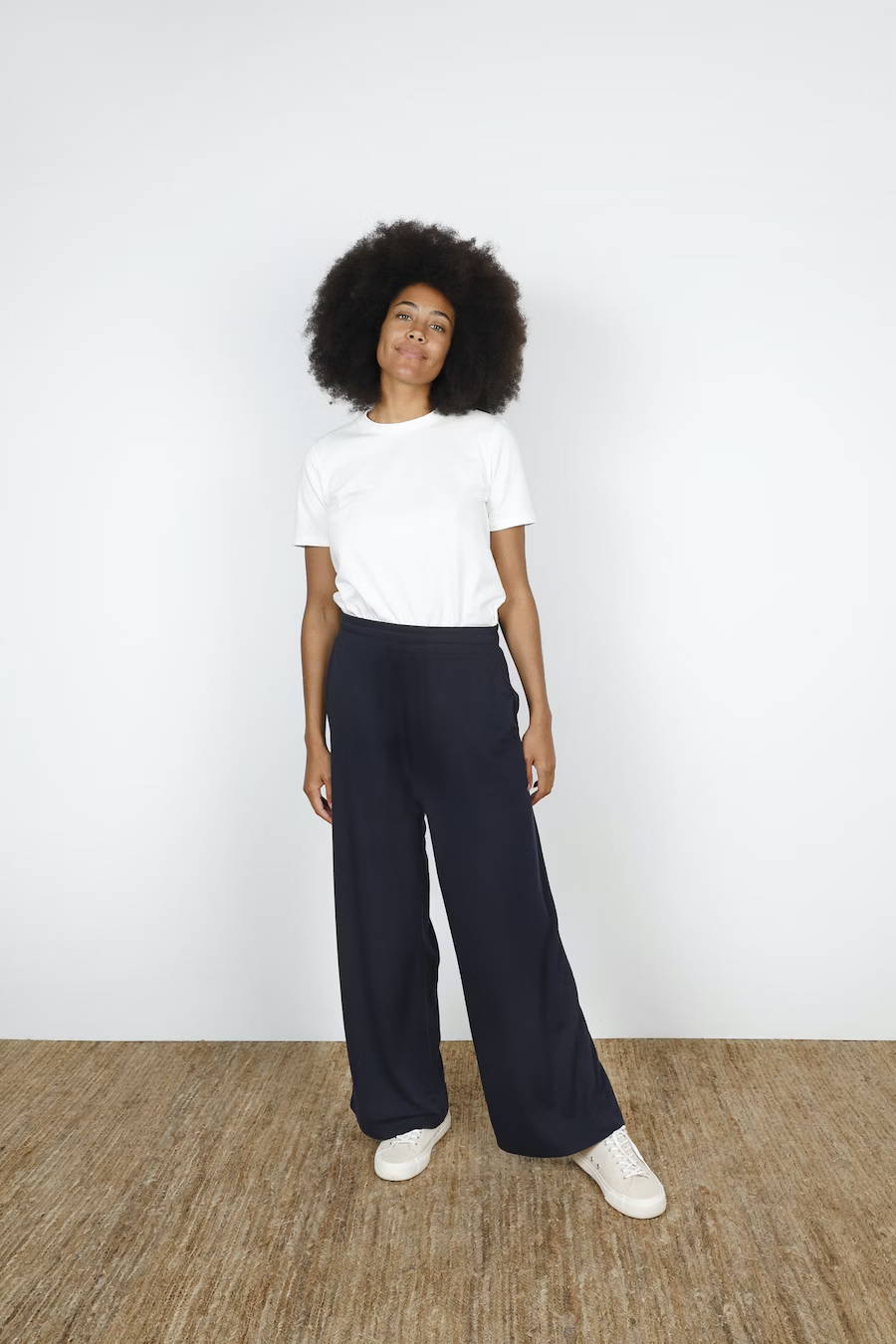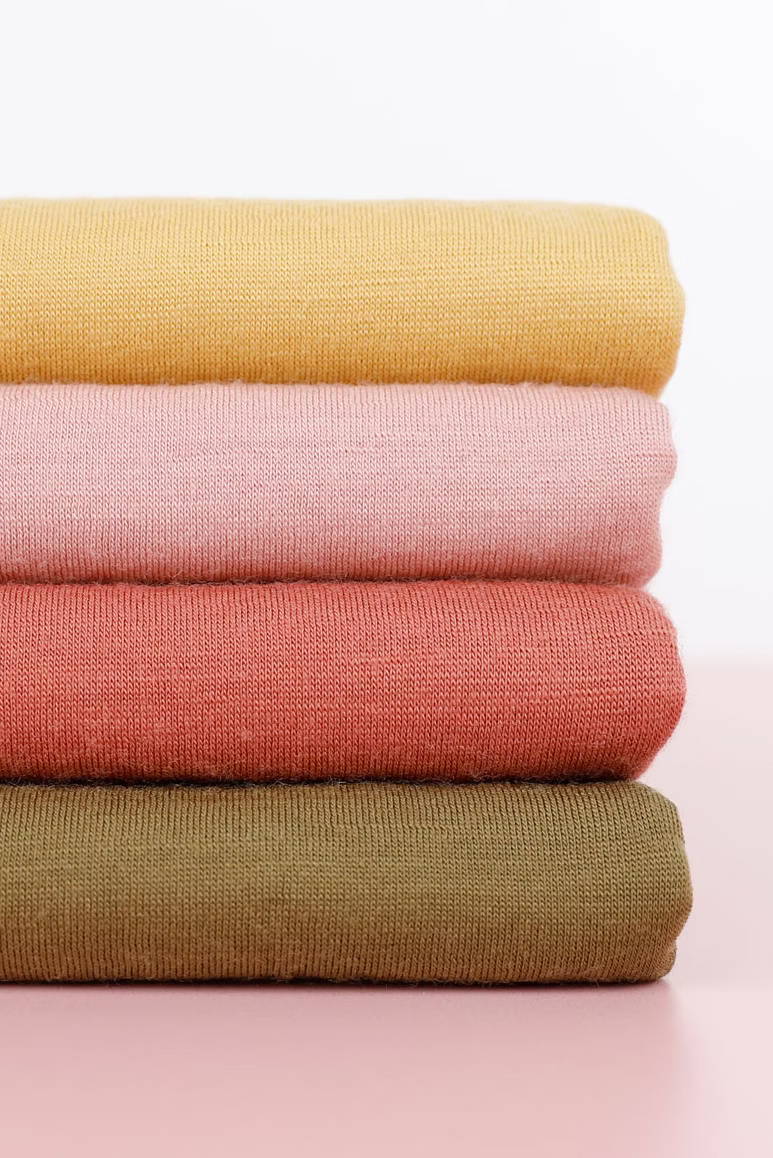 We're also loving Cloud in boiled or knitted wools, which lend the tracksuit a sculptural feel and clean finish. Frankie wears Cloud in Boiled Wool/Nylon blend in Terracotta below, which gives the perfect amount of soft structure for the Funnel Neck Sweatshirt option!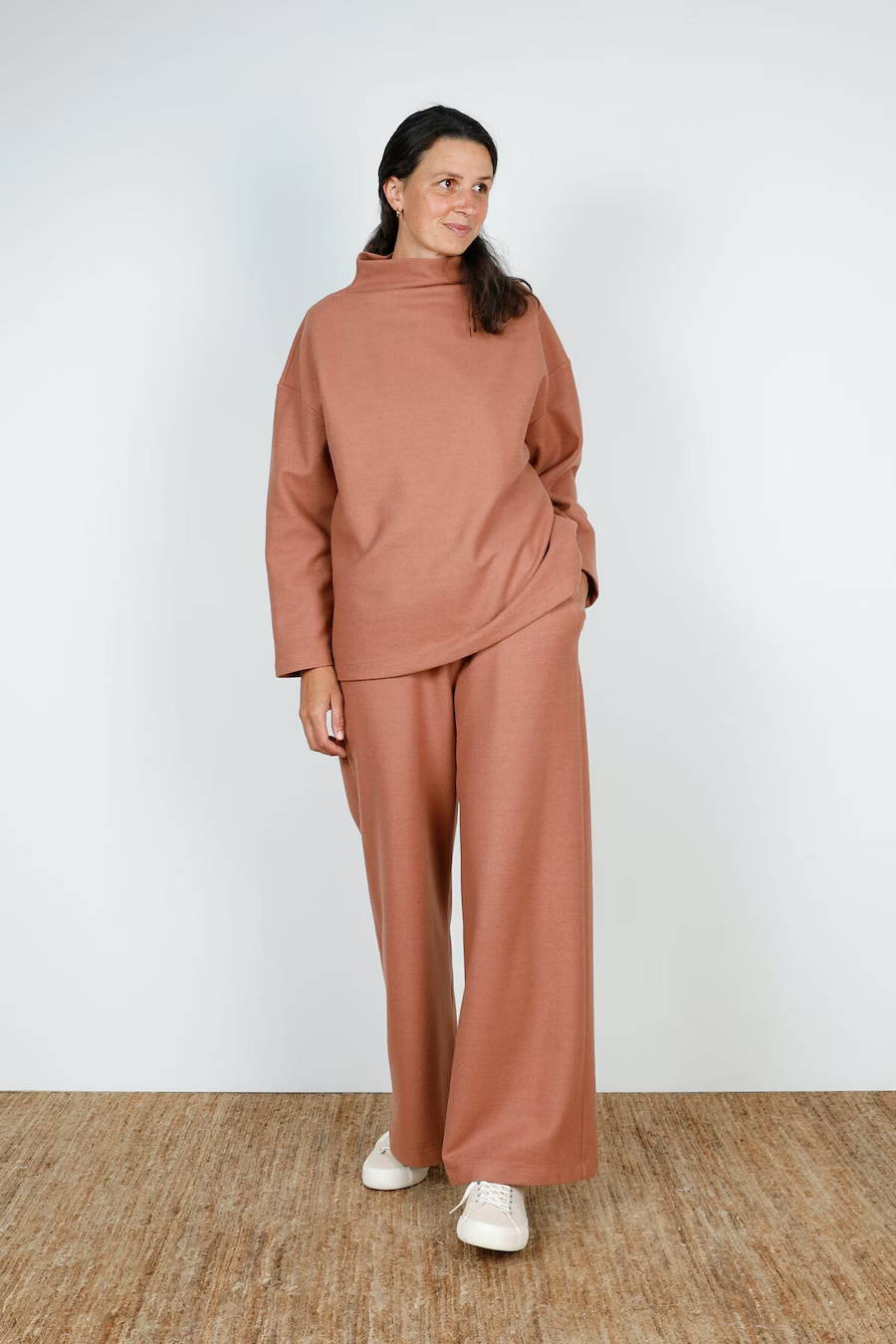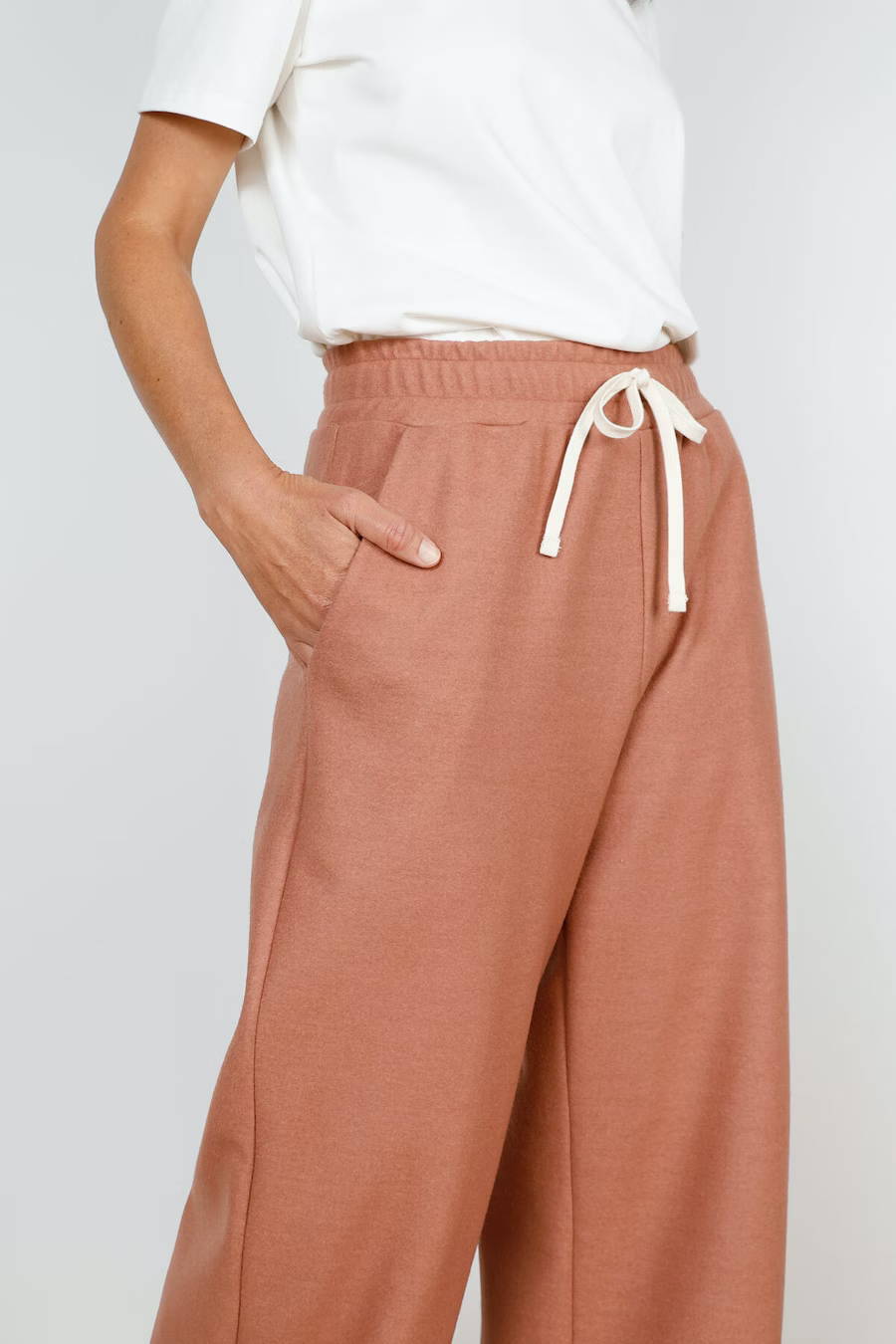 Frankie wears Cloud in a Boiled Wool Nylon blend — Terracotta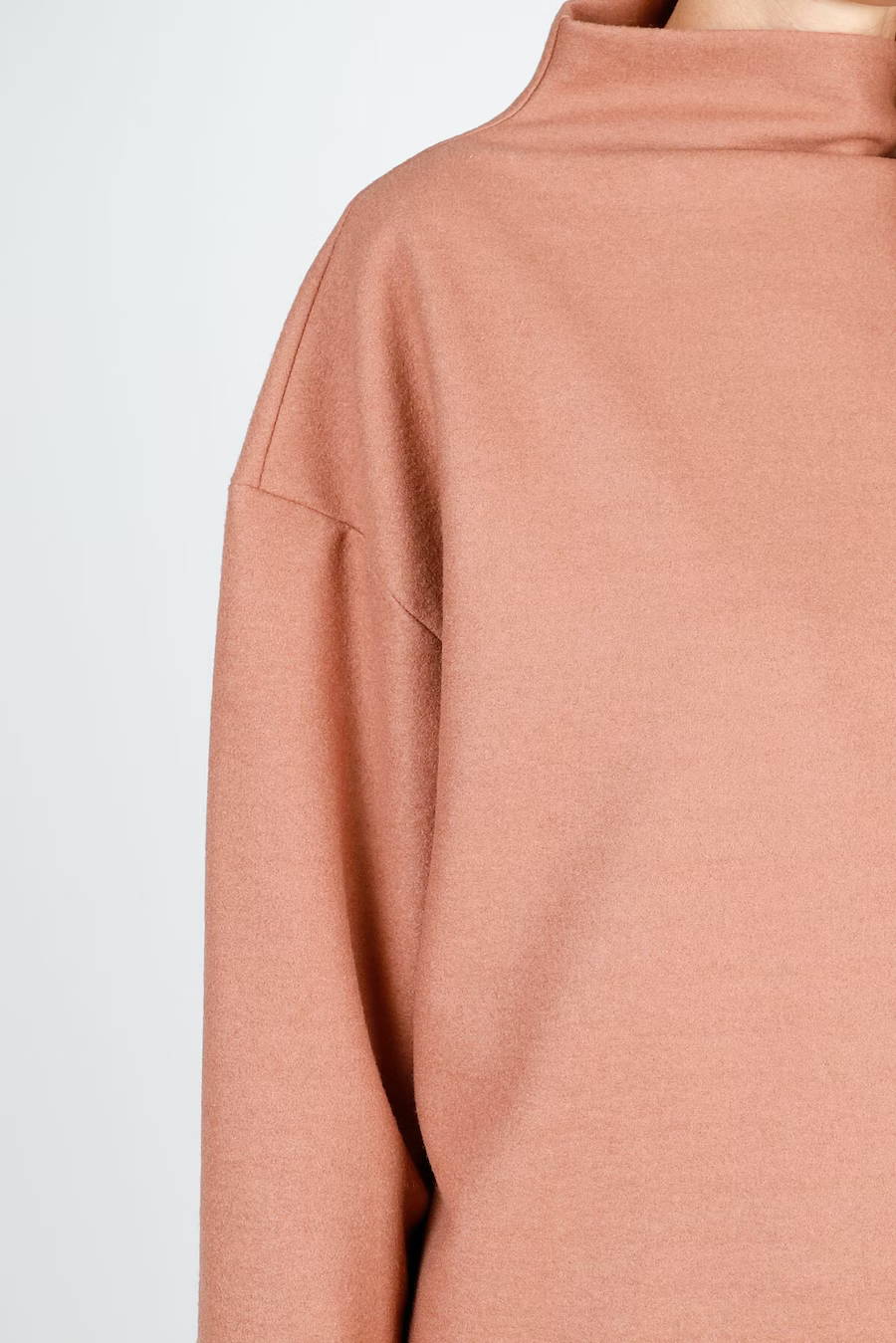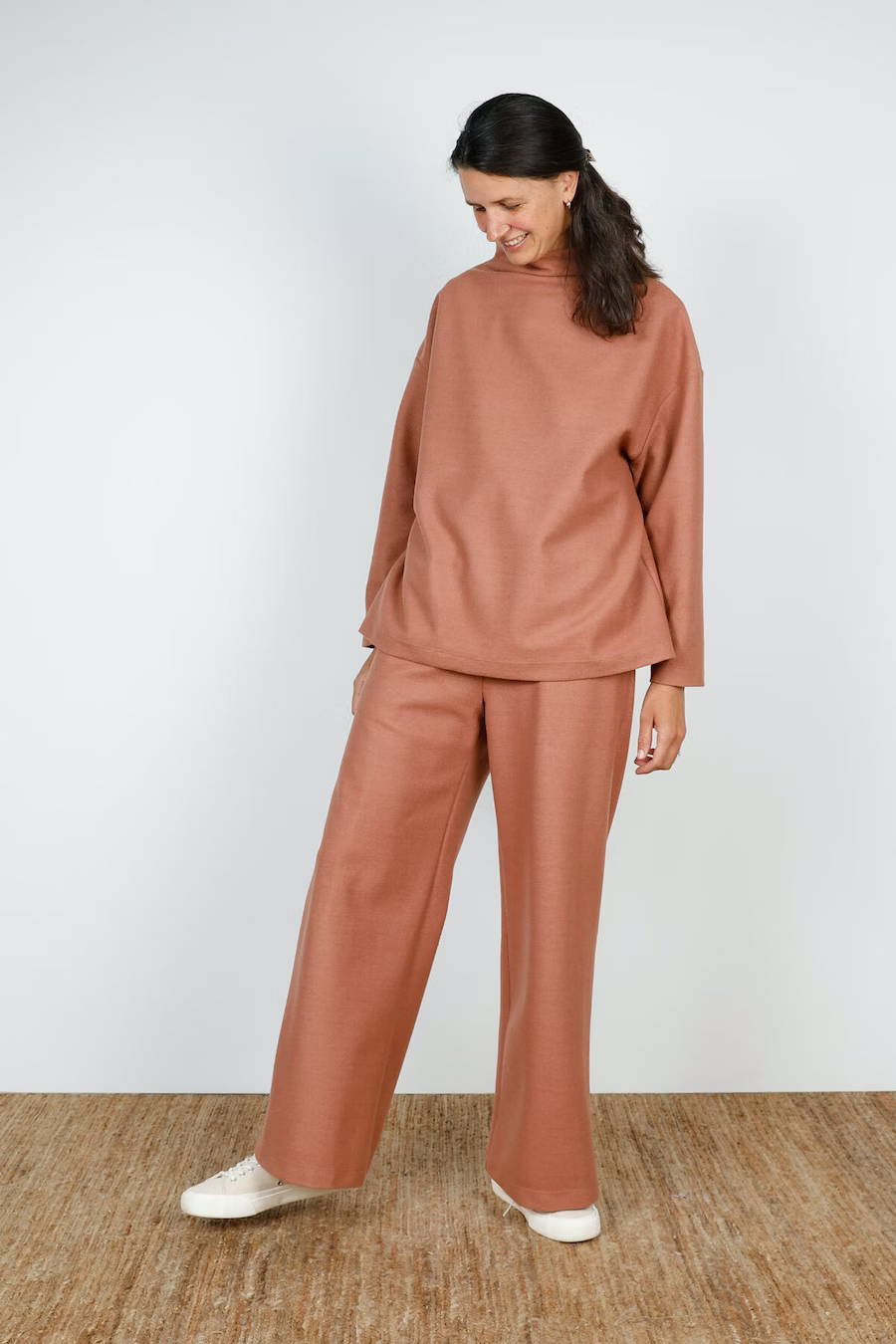 It's a rare occasion that we have merino sweatshirtings in stock, they're super popular and hard to come by! A handful of brushed options are available in stores and online now. Below Steph is wearing the Cloud set with a shorts hack, made up in Brushed Merino Sweatshirting in Grey Marle. Brushed Merino Sweatshirting colours featured below from top to bottom are Ice Mint (sold out), Aquamarine (sold out), Almond Marle, Grey Marle and Night Sky (sold out).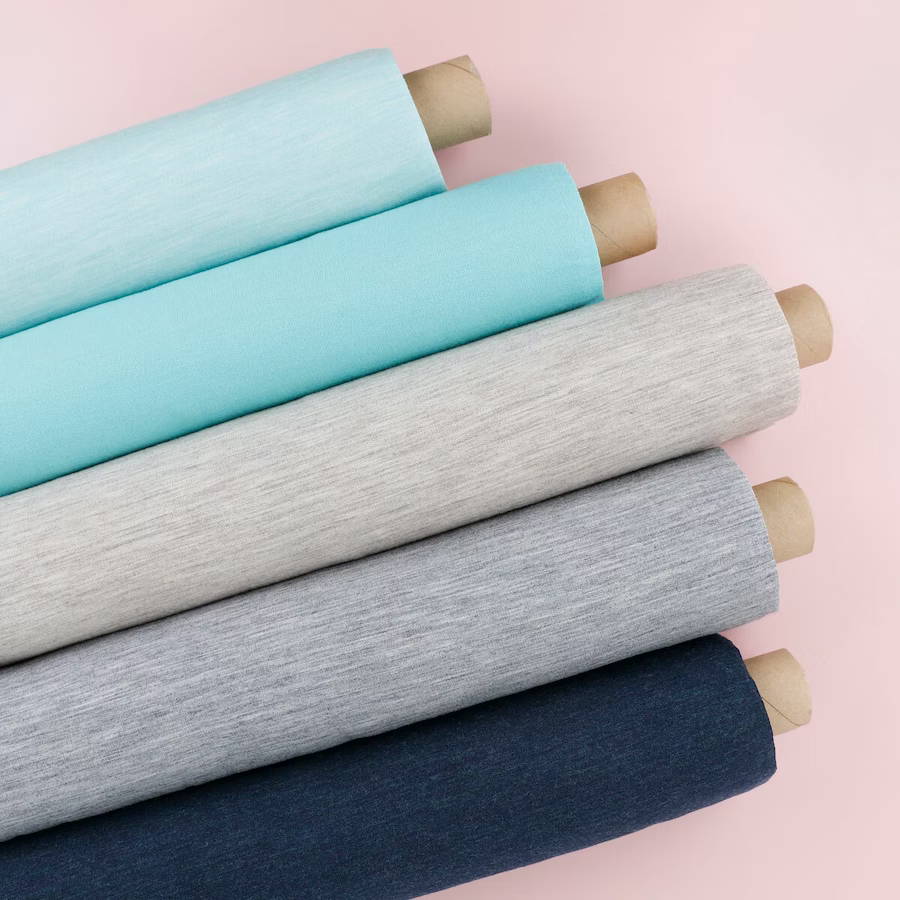 Steph wears Cloud (ft. a shorts hack) in Brushed Merino Sweatshirting — Grey Marle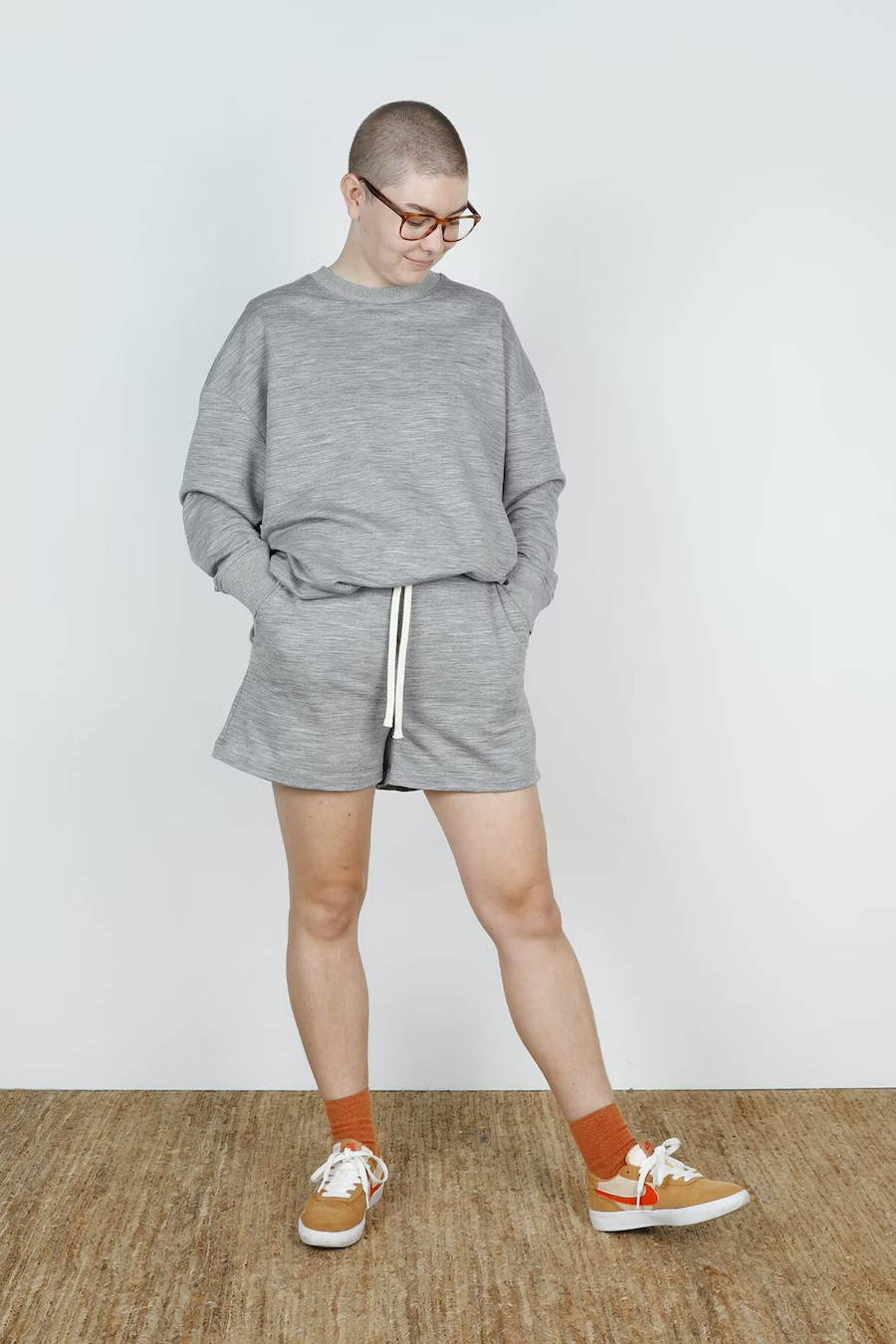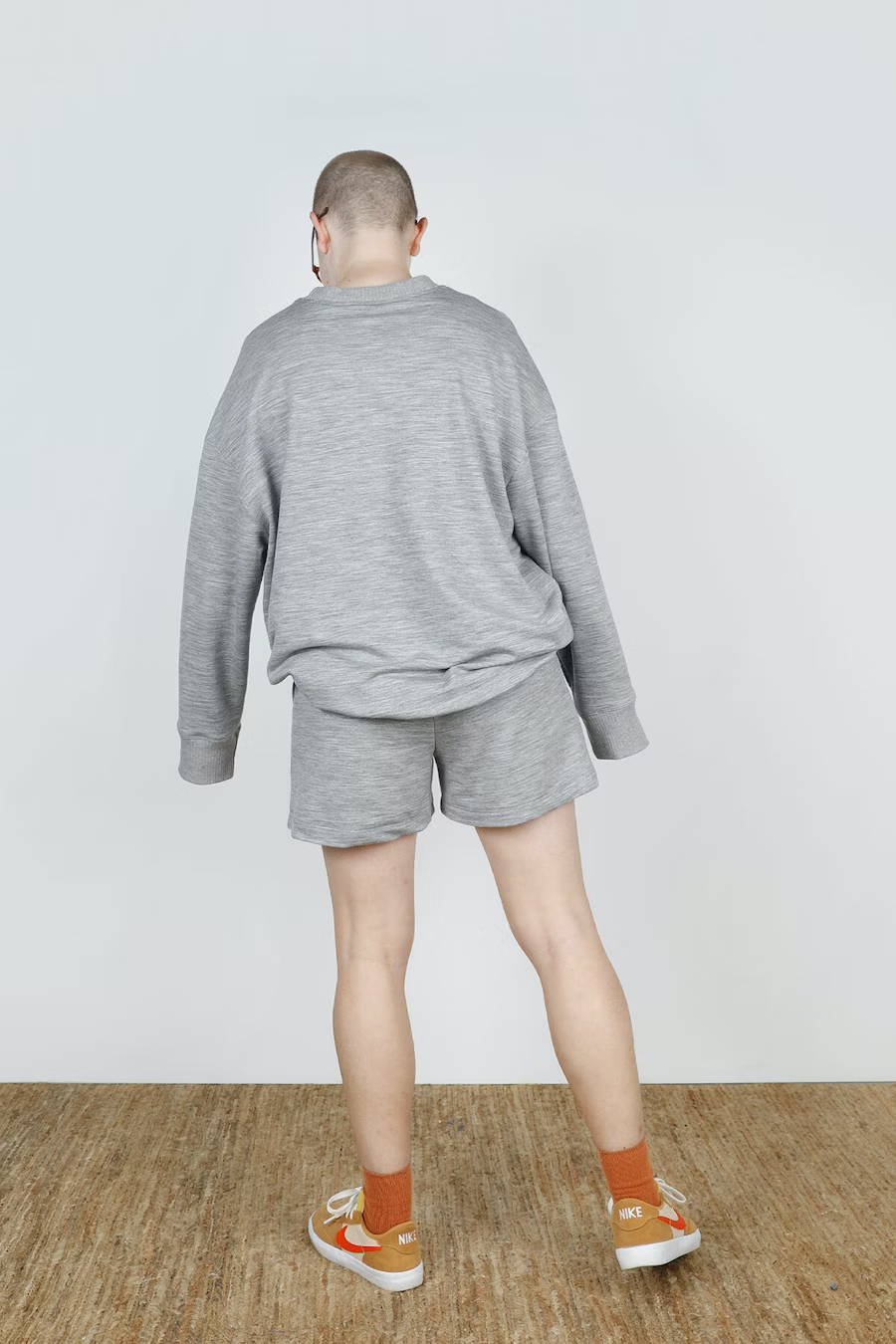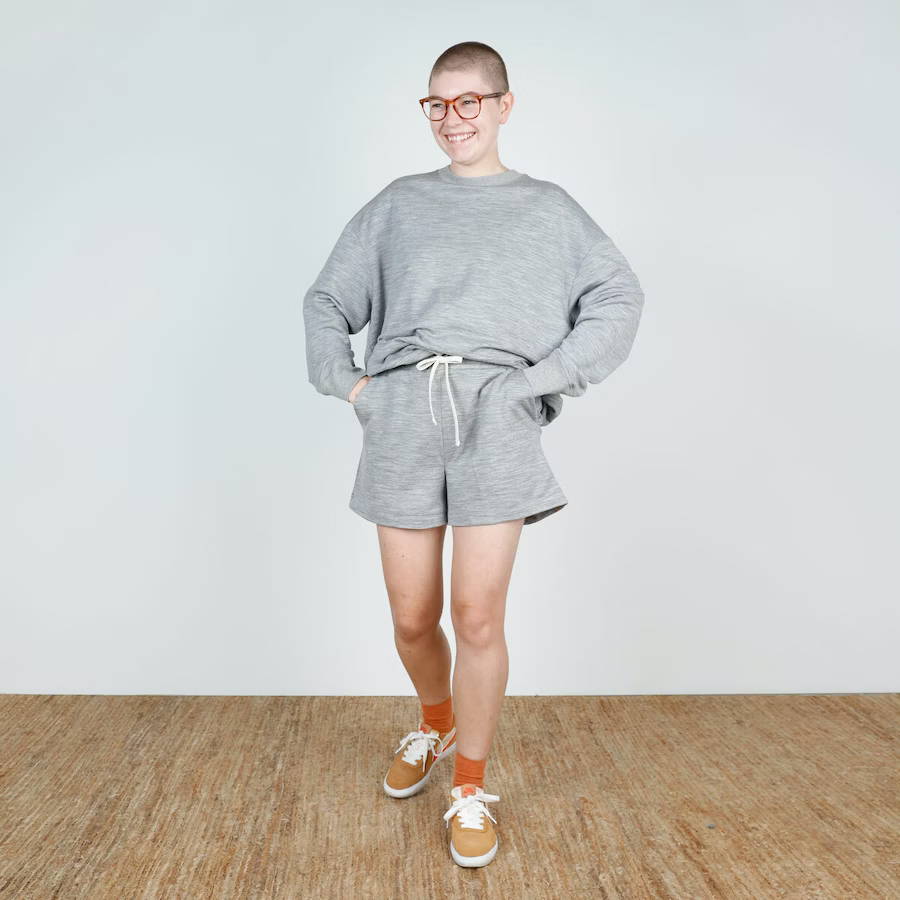 SEW many options! Don't forget to consider how you will want to wash your tracksuit before choosing a fabric. We recommend pre-washing washable fabrics before you cut your pattern out, to ensure your finished garment does not shrink. If you need a little help sewing your Cloud, we have complete sew alongs available for the Cloud Sweatshirt pattern and Cloud Sweatpant pattern.
Don't forget to share your Cloud projects with us over on TikTok and Instagram using #TFSCloud!