Spotted a juicy garment here on the TFS blog but never got around to the project? You're in luck! We're offering a collection of handmade garments from our blog archive for sale, in support of a very special cause. Koha Apparel is an Aotearoa-based charity providing clean, quality clothing to those in need at no cost, and they need your help now more than ever! Head to the Koha Apparel website and browse the range of one-of-a-kind TFS pieces today, with all proceeds donated directly to the charity.
This week we chat with Charli Cox, the founder of Koha Apparel. Arriving to New Zealand from the UK in 2016, Charli first became aware of the disparity between those who have clothing and those who did not through working in an opportunity shop. Early on, she would rescue garments deemed not suited for retail and would launder and repair these garments. Determined to make a positive difference, she plans to help boost the public's awareness regarding homelessness, poverty, the disparity and the divide across Aotearoa. For those homeless or living on minimum wage, facing varied and complex circumstances, clean clothing provides a sense of dignity and security. Read on to learn more about Koha Apparel's important work.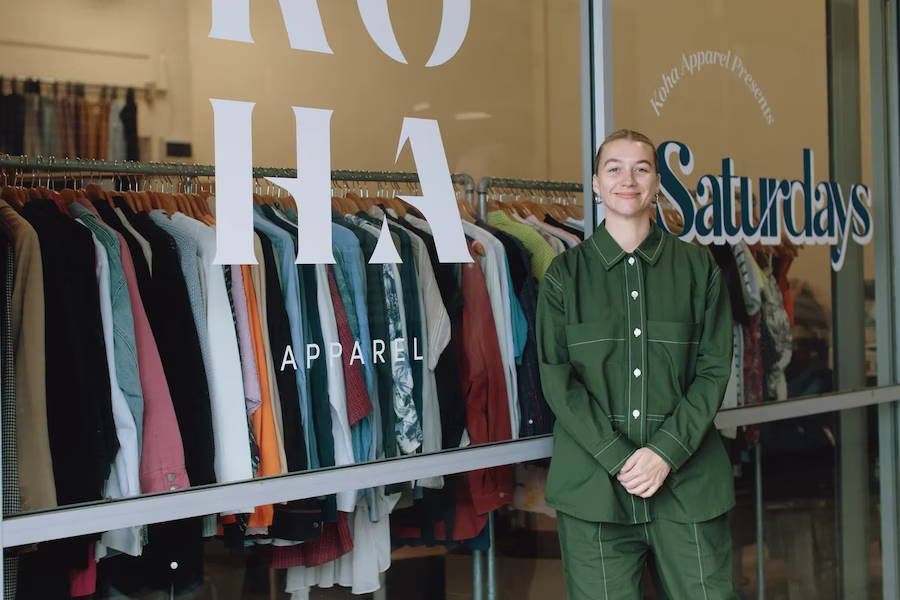 Hey Charli, thanks for taking the time to chat with us — introduce us to Koha Apparel!
Founded in 2019 and serving Aotearoa for four years, Koha Apparel is a registered charity that seeks to uplift our most marginalised, providing clean, quality clothing to those in need at no cost. To date, we have diverted over 21,000 garments from landfills, addressing textile waste through our community clothing exchange.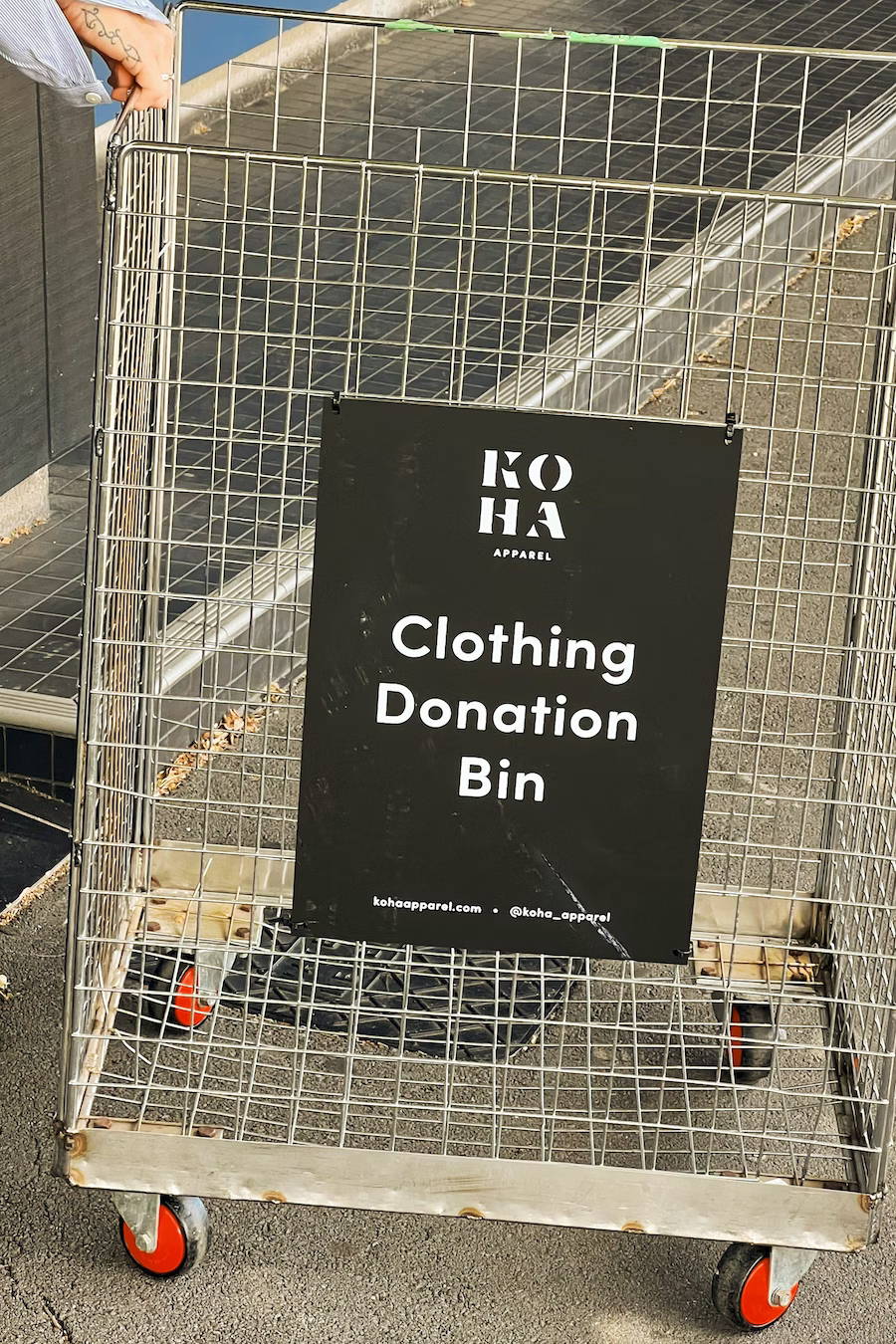 That's a lot of garments! How did Koha Apparel come about?
Koha Apparel was the result of observing the streets while walking from home to work, seeing the homeless and those experiencing or living in poverty. From here, I met with Nick from Everybody Eats, and that was it; in February 2019, Koha Apparel became a constant fixture at St Kevin's Arcade alongside Everybody Eats. We were feeding and clothing central Auckland's most vulnerable. That first pop-up was made possible by clothing donations provided by work colleagues and friends. We now pop up alongside meal services, offering clothing to anyone at no cost. We want people in our communities to have access to what they need and want to wear.
Today we're hosting 16 pop-ups throughout Tāmaki Makaurau, two in Tauranga and another in Wellington, with the assistance of 145 volunteers.
Tell us about the biggest challenges in running Koha Apparel?
I see the mahi we do. I see it changing people's lives, I see it restoring dignity, but why why why do we live in a world where this has to exist? People shouldn't have a poorer chance at life, or their fundamental human rights, because of the depth of the inequalities that have run and continue to run deep. Yes, that weighs heavy, and that is the biggest challenge, seeing our community, our people, and humans faced with that week in, week out.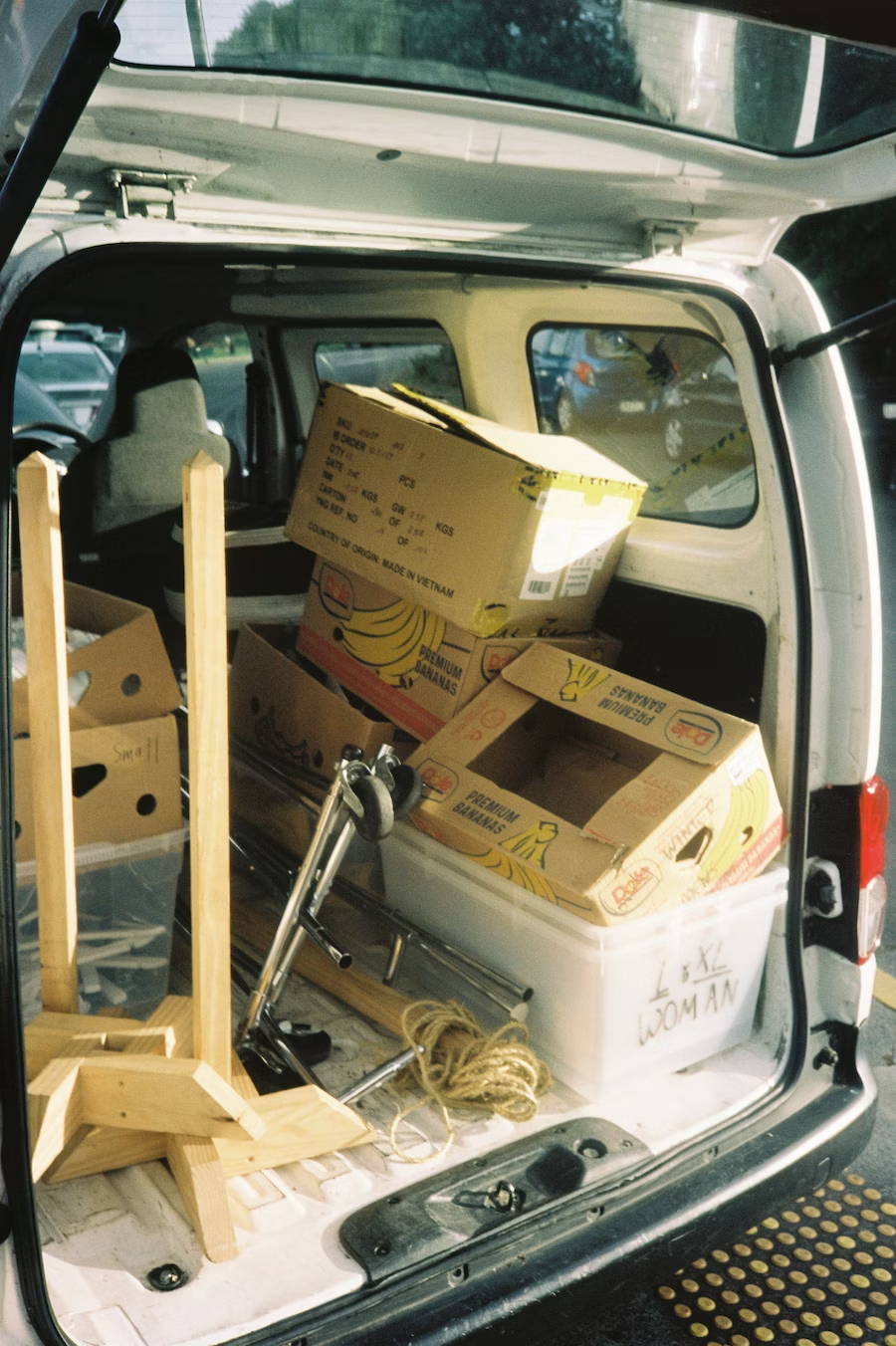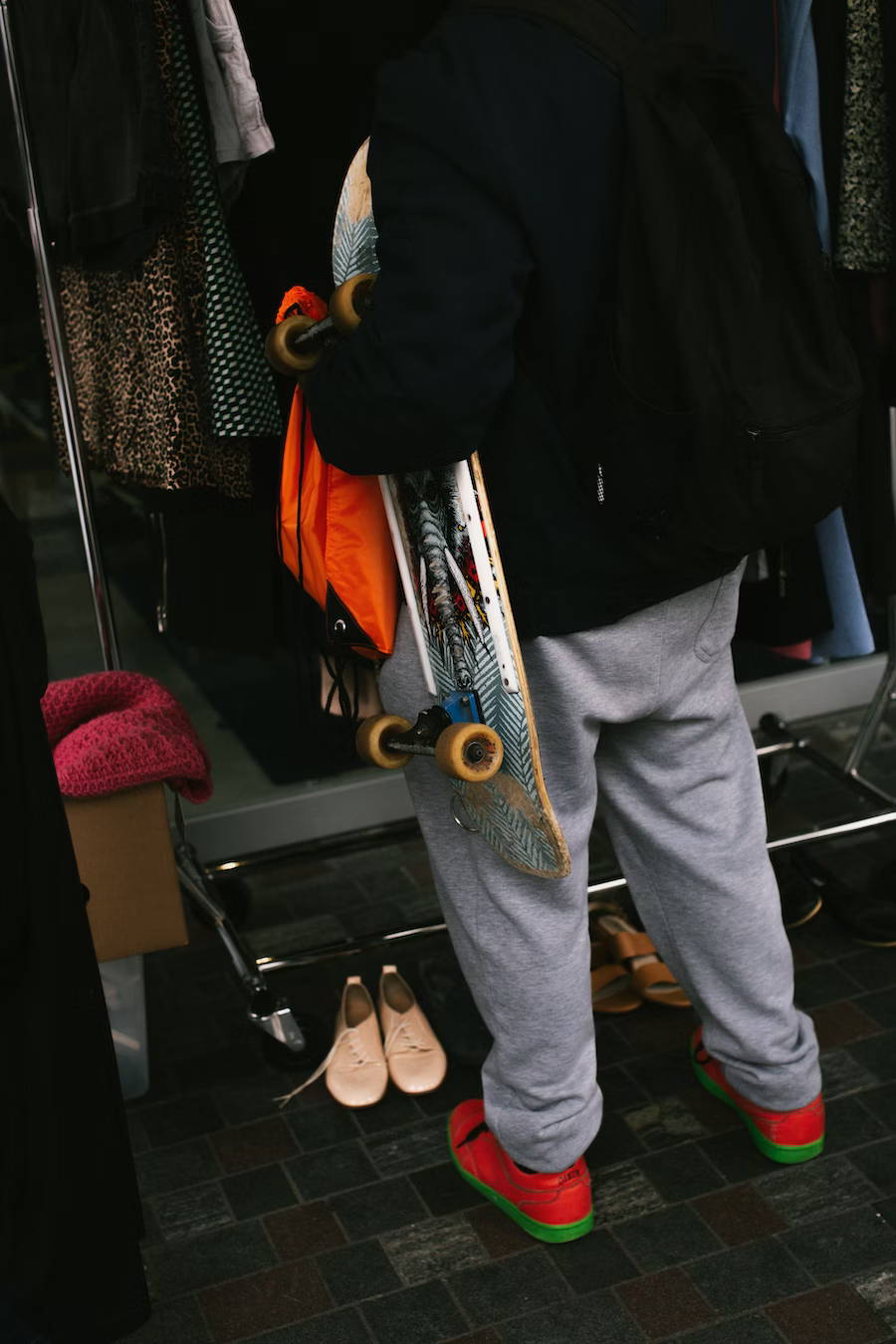 How do you hope that people will feel when they interact with the charity?
Better about themselves. I believe when people feel they have meaningful choice and control over what they wear, there is esteem and dignity, and everyone deserves that. We know that material deprivation leads to poor outcomes, which leads to poor mental health. By providing clothing to those in need — at no cost, we work to reduce clothing poverty, restoring dignity and providing an improved outlook and opportunities.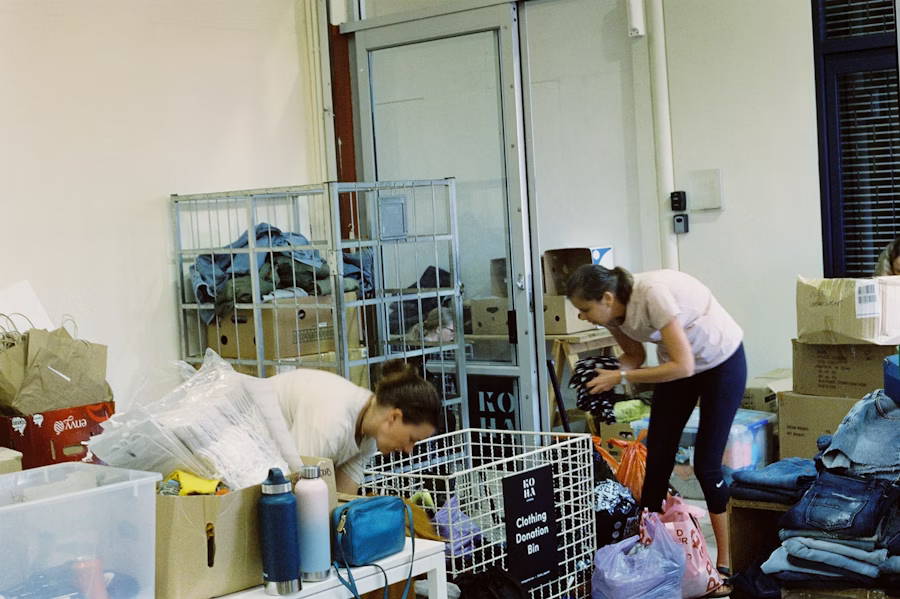 Are there any stand-out moments since the charities' inception that you'd like to celebrate?
The reality is clothing is low on the priority list versus paying a power bill or buying kai. I think the stand-out moment is being able to connect with our community through the mahi we do. I wouldn't say celebrate, but as long as the demand and needs continue to increase, the more determined I become to continue to expand and reach more people who are facing material hardship throughout Aotearoa. Our work is not done.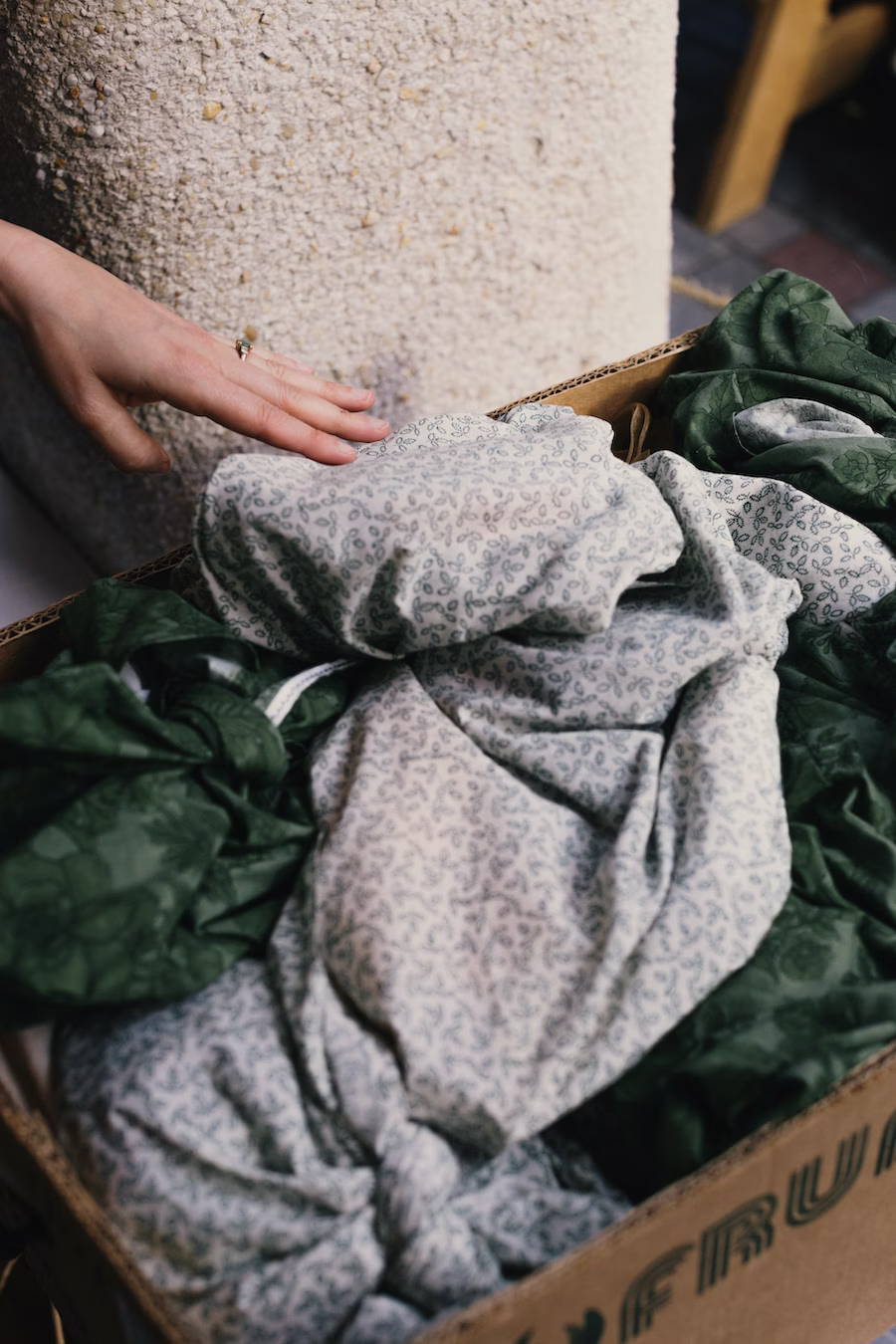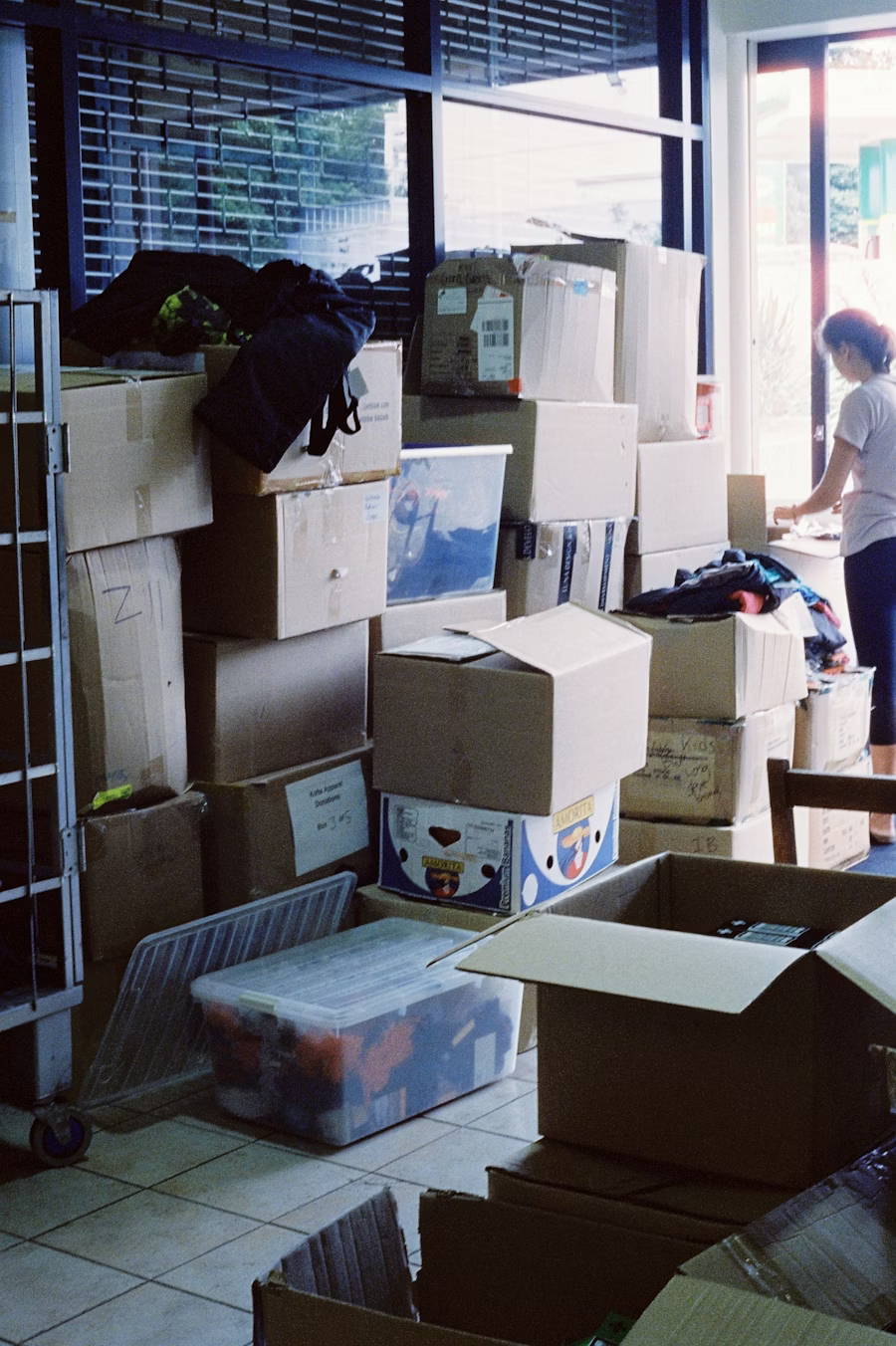 We love that Koha Apparel hosts repair workshops! Can local sewists lend their skills to repair garments outside of the workshop sessions?
Absolutely. Anyone willing to donate time and handiwork to give garments a new life is welcome. We're also setting up a schedule for upcycling projects. For those interested in attending, our repair workshops are hosted on the last Sunday of the month. For updates and information related to our community events, and upcycling initiatives, we encourage people to sign up for our monthly newsletter or follow our account on Instagram.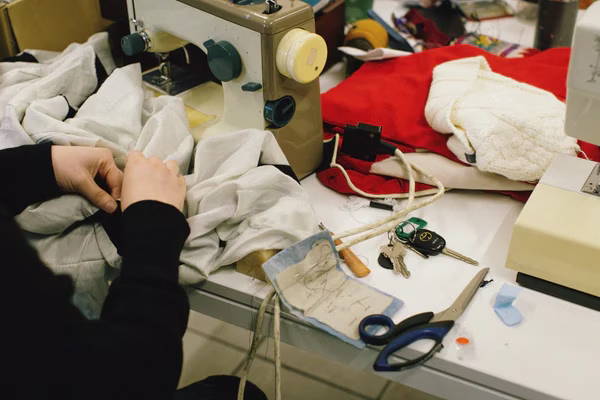 What and/or who motivates and inspires you?
Our people, our community. Clothing poverty should never be underestimated. Many people in Aotearoa live without their human rights every day. This is not acceptable. We should not accept the unacceptable. I think it's important to mention here I saw a need upon moving to Aotearoa that I had seen all my life, poverty. At this point in my life, I knew I had to do something about it. I recognised my privilege, a privilege that many go without this was enough to act on the creation of Koha Apparel.

Also, my mate Chris Vagg. I suppose some would call Chris a mentor (he wouldn't, haha!), but he's always there at the end of the phone for me. Chris runs Pass It On Clothing in Sydney, Australia. We actually met in person for the first time earlier this year in Sydney so it was great to connect with someone that I have so much admiration for, who sees the world through a similar lens who is doing so much, at a much broader scale than here, due to population differences - and it is Sydney. Having that opportunity to spend time with a mentor is priceless.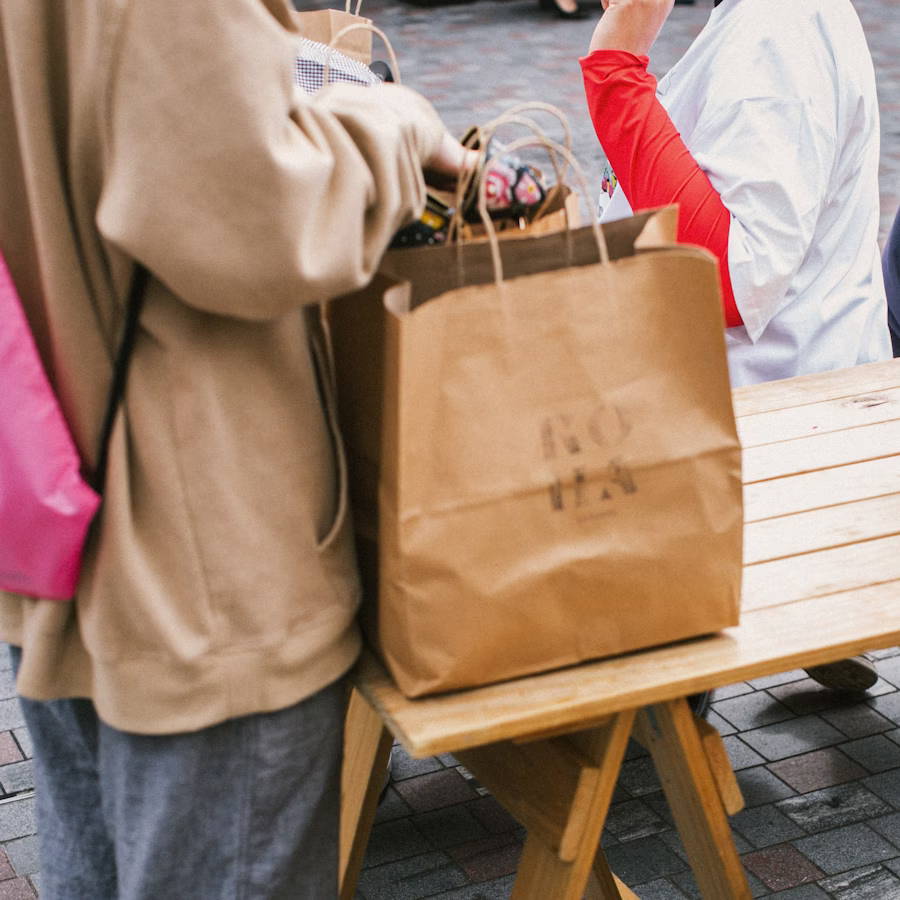 If someone wants to support Koha Apparel, what kind of things can they do?
Sharing and amplifying our content, shopping second-hand with us, volunteering your time to attend a community pop-up, or mending workshops — we're also always in need of people to help sort garments at our Mount Albert hub. Over the past two years, we've expanded to serve more people, which has meant increased operational costs, so we really need financial support right now. And as an approved organisation, individual donations qualify for a tax credit of 33.33 cents for every dollar. New Zealand businesses can deduct the full amount of any charitable donation from their income.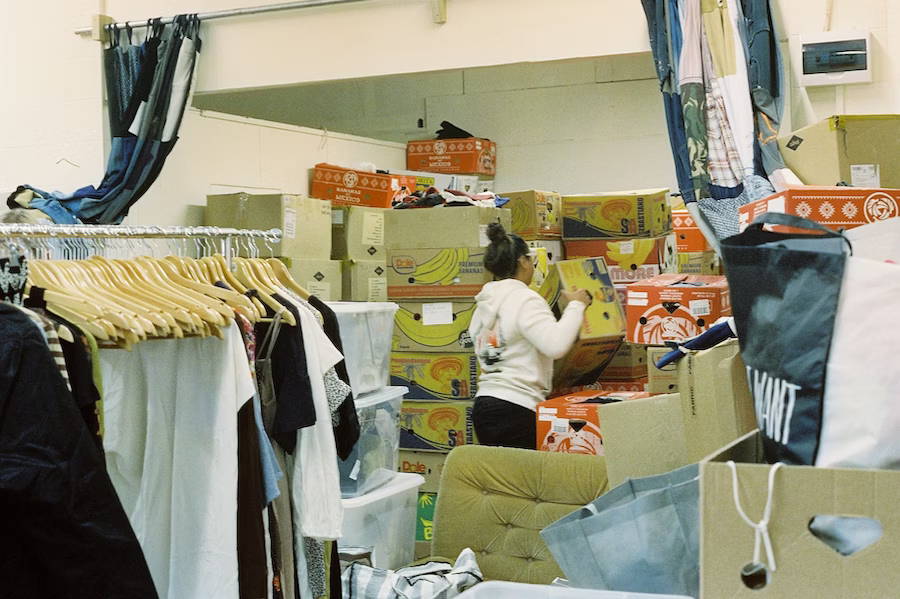 Thank you Charli, let's wrap up with where you see Koha Apparel in the future?
Working alongside more community groups and organisations, expanding our outreach to clothe more people. We're raising awareness for issues of both inequality and waste, and our hope is that we'll be able to distribute more of what is already in circulation to those experiencing material hardship while supporting a vision for a circular textile economy in Aotearoa.
To support our collab with Koha Apparel and help raise much needed funds, pop over to their website and browse the range of one-of-a-kind TFS pieces today. Orders are open to Australia and New Zealand addresses, and all proceeds are donated directly to the charity. Visit us on Instagram @koha.apparel @wearethefabricstore and spread the word!