After spotting so many amazing versions of the Blanca Flight Suit by Closet Case Patterns over on Instagram, including Fiona's, Amanda's, and of course Blanca's (the namesake of this pattern), we knew it would be a winner!
The pattern is a semi-fitted, highly customizable boiler suit pattern, with all the best vintage workwear vibes. It features options galore, can be made in a variety of fabrics, and can easily be styled up or down. Read on for our review, modeled by the lovely Zosia from our Online Store team!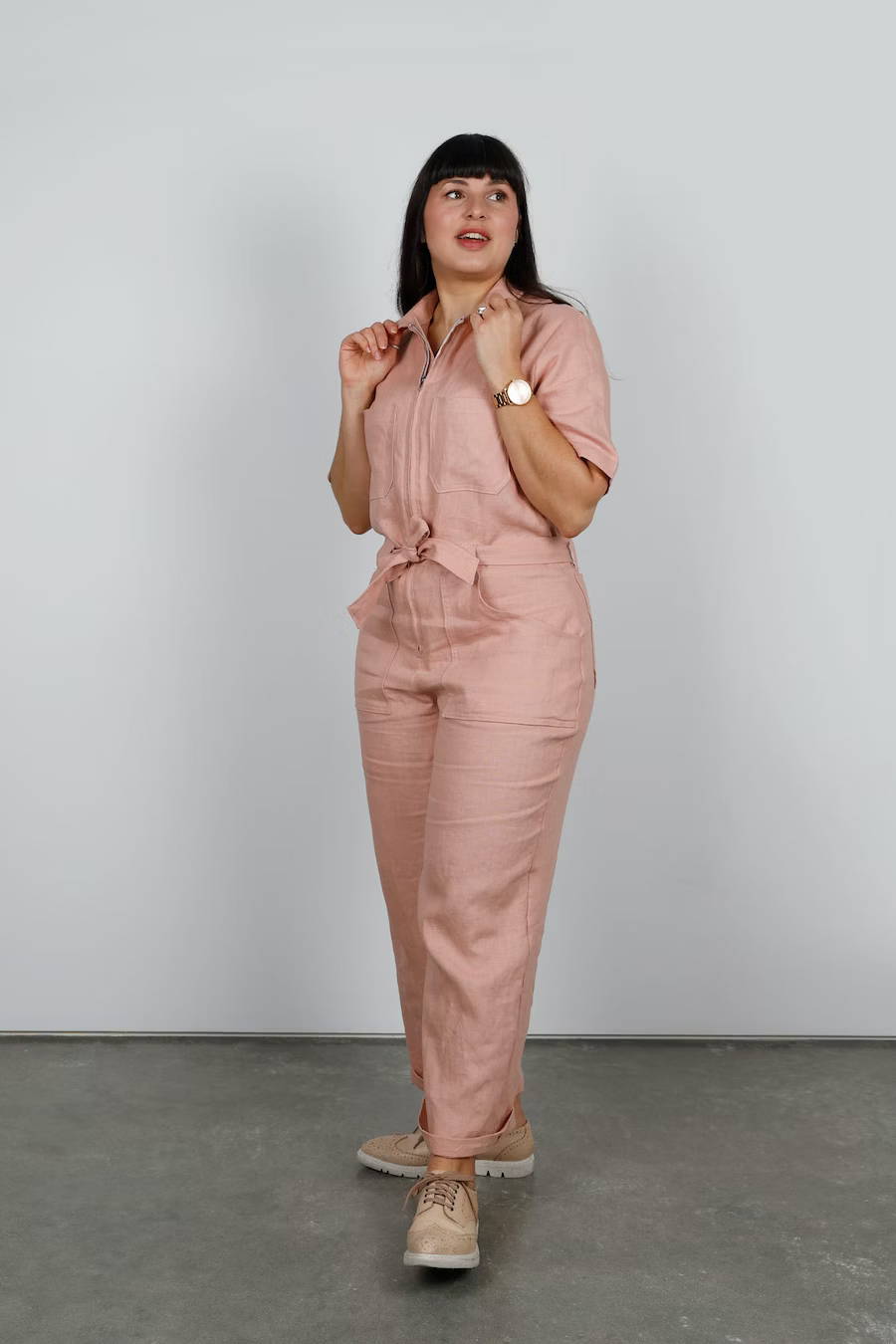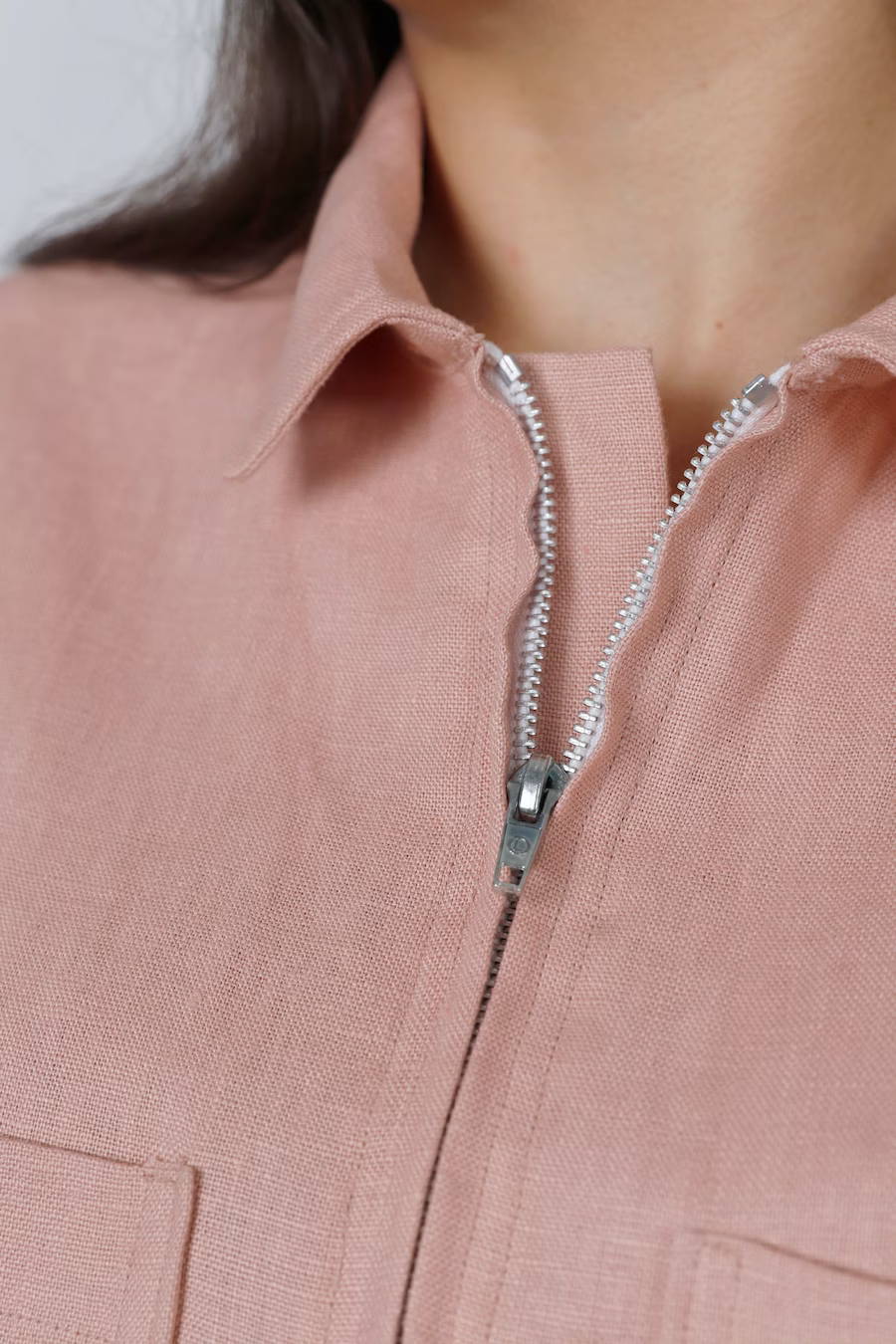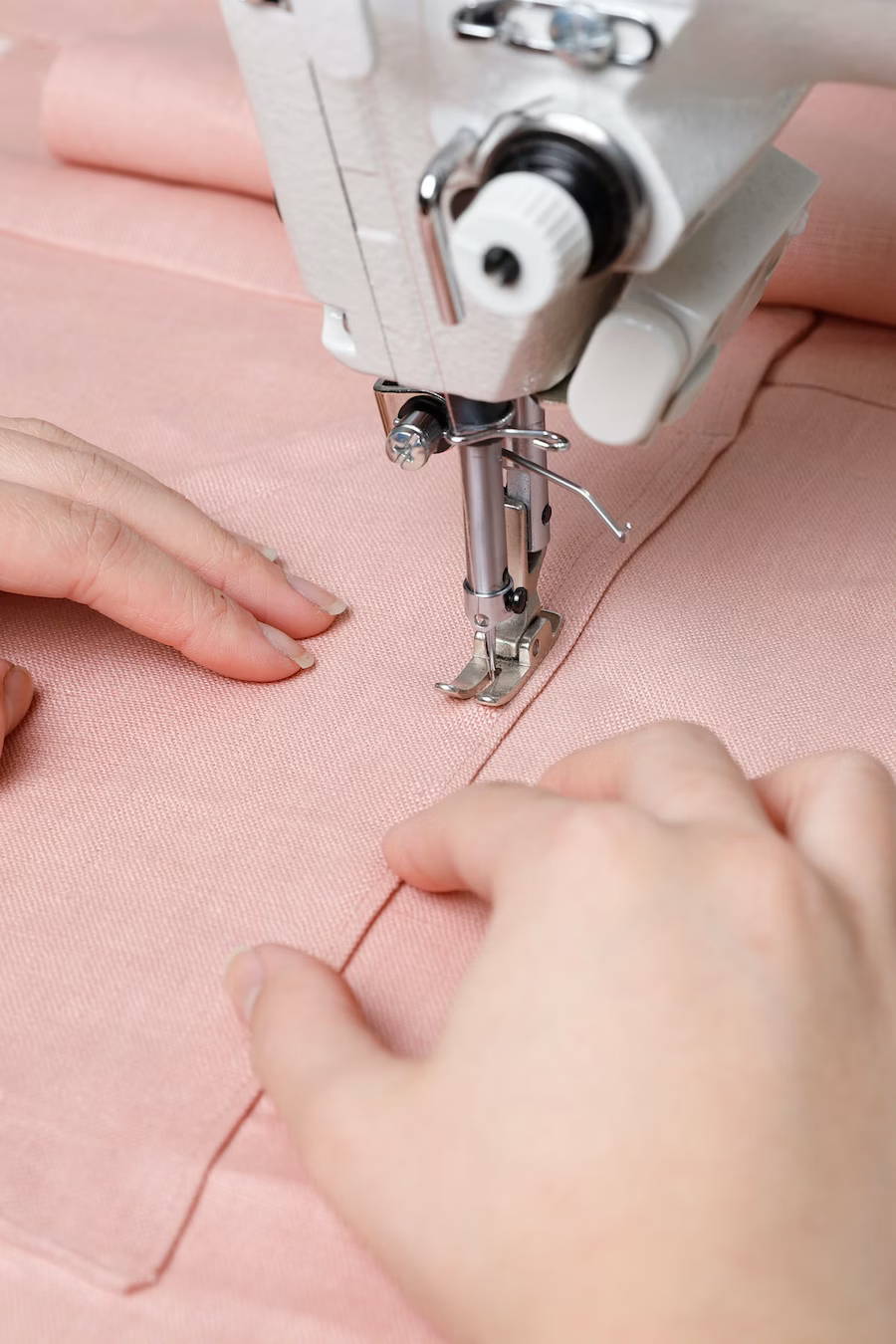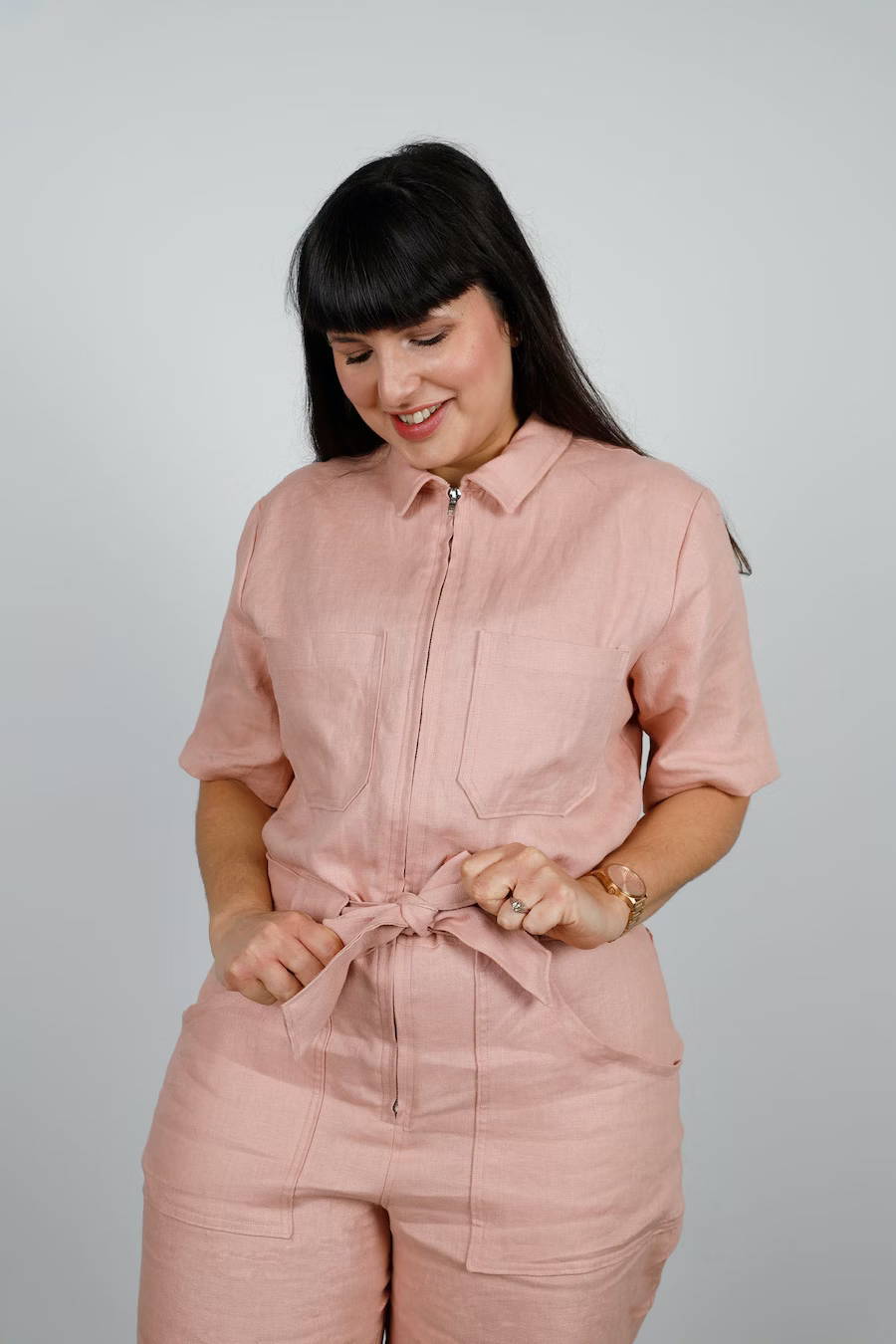 Blanca Flight Suit by Closet Core Patterns

This pattern features so many options for customizing, including a center front zip, front patch pockets that double as belt loops, an optional tie or buckled belt, a traditional shirt collar and back pleats. You also have the option to make a long sleeve, a tapered sleeve with a snap button, or a short sleeve. The leg is a straight cut, with the option to crop it or taper at the hem with a domed leg tab. In addition, you can choose between a classic breast patch pocket or zip pocket for added detail. Phew! So many choices! We picked the short sleeve version with the full-length straight leg for Zosia, using our Heavyweight Linen in Vintage Blush.
The PDF download comes with a pattern nest for sizes 0-20 (B cup) and one for sizes 14-30 (D cup). This is quite handy for the Blanca, as jumpsuits can be a little tricky to fit and grading between two sizes is common. Zosia's jumpsuit turned out to be the ideal mix and match size-wise, as her measurements sat around the size 12 bust and the size 20 hip, with a D cup. After a toile test using the 0-20 nest, we ended up switching to the 14-30 nest and grading between the size 14 and 20 from bust to hip line. Because of the significant difference, we did have to make up another couple of toiles (muslins) before we achieved the right fit for Zosia. We also took 4cm off the leg length. We can't stress enough how important the toiles were with this pattern, especially if you are between sizes like Zosia. Multiple toiles can sometimes seem a little exhausting, but the reward is a well-fitting garment that you'll feel amazing wearing, which we think is totally worth it!

Our version took 3.5m of our 135cm wide Vintage Blush - Heavyweight Linen, and we used a 60cm white zip with metal teeth. Closet Core Patterns recommend this project for Intermediate Level sewists, which we would agree with. It's definitely on the upper end of intermediate, depending on which option you take and which details you choose. The sewing instructions were in-depth and explained each step clearly and thoroughly, with loads of helpful diagrams!

Closet Core patterns have also put together a ton of helpful resources to help you right through your Blanca Flight Suit sewing journey, including several posts compiled into a full Step By Step Sew Along and even a handy guide for How to Print and Assemble PDF Patterns if you are unfamiliar with PDF patterns.

Blanca is available as a PDF pattern only via the Closet Core Patterns website, to print at home or at your local printing shop.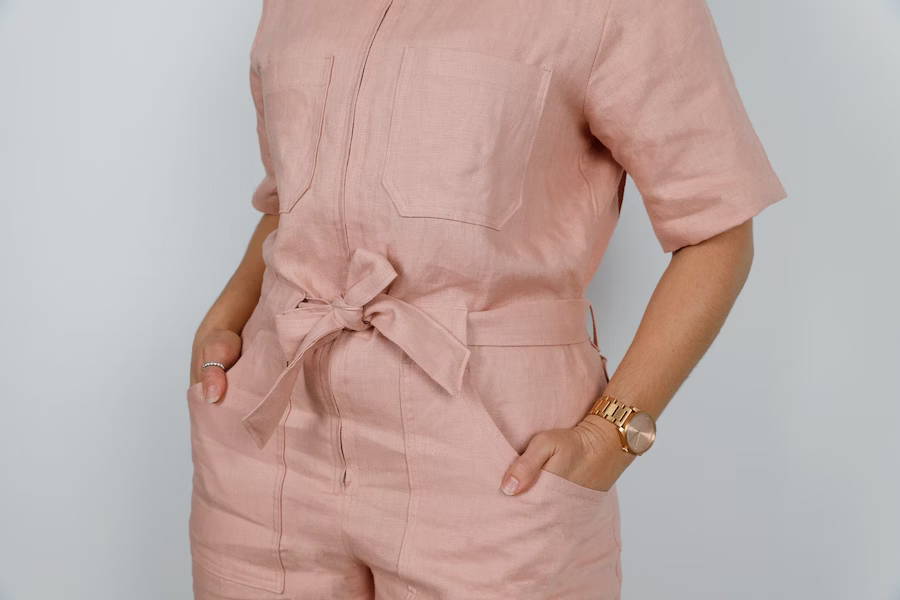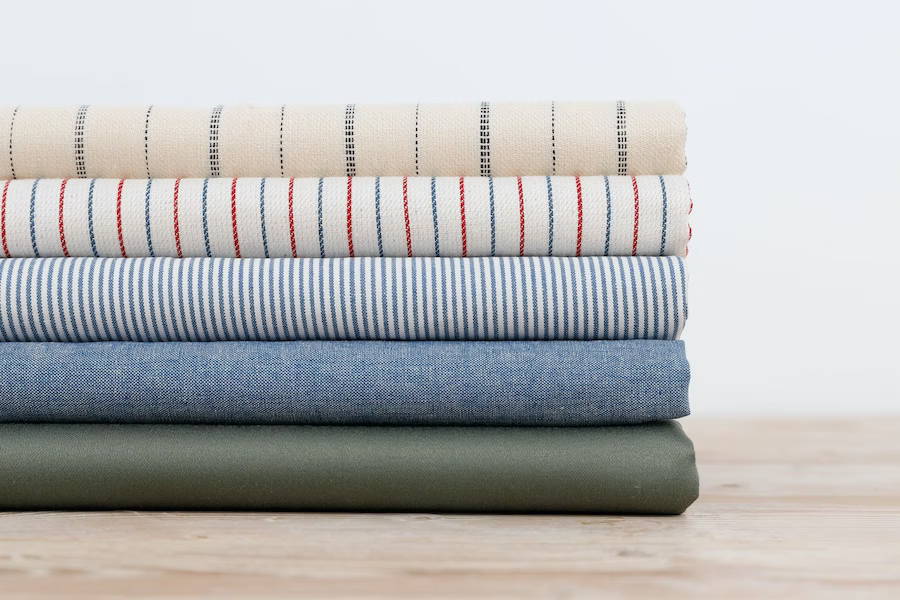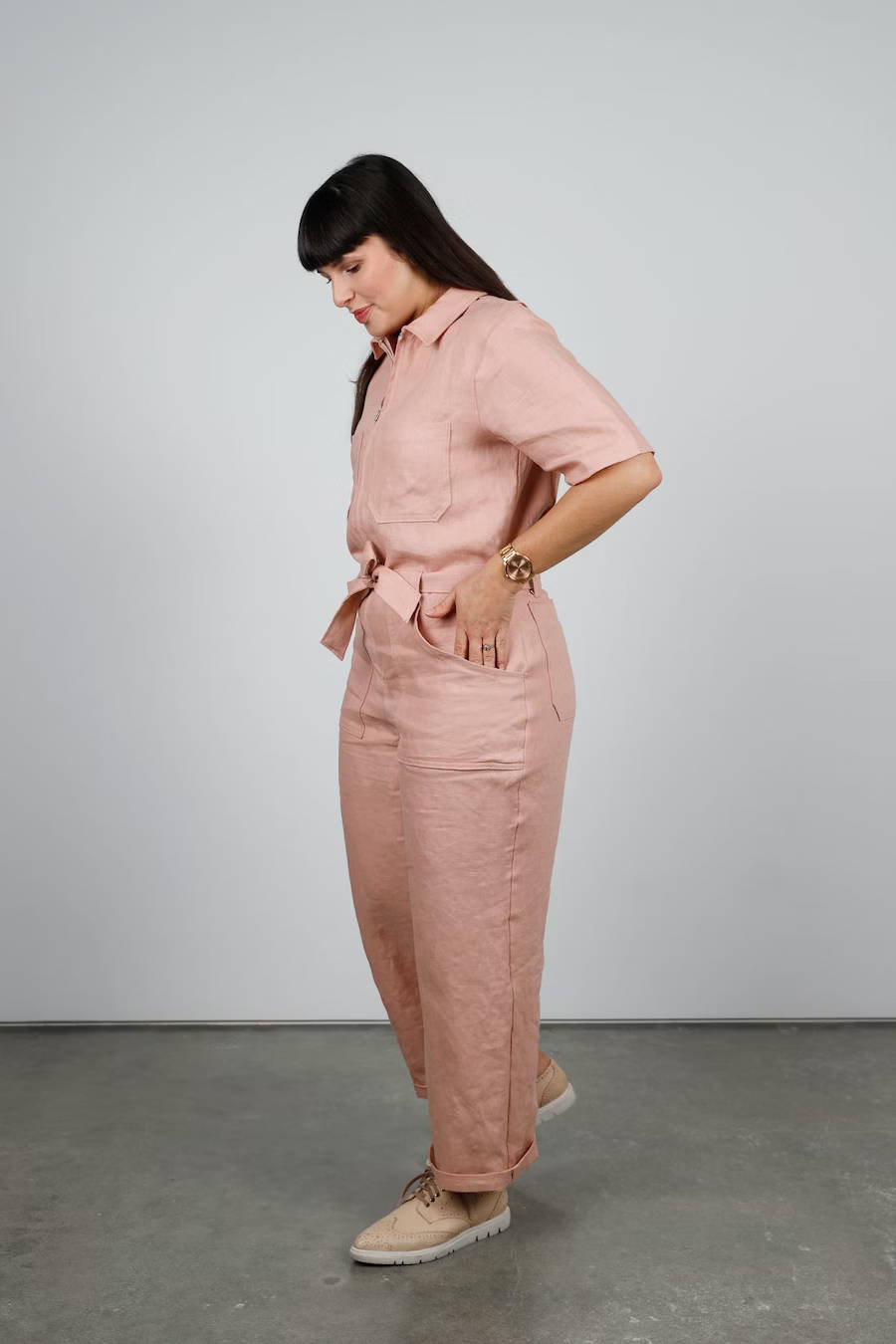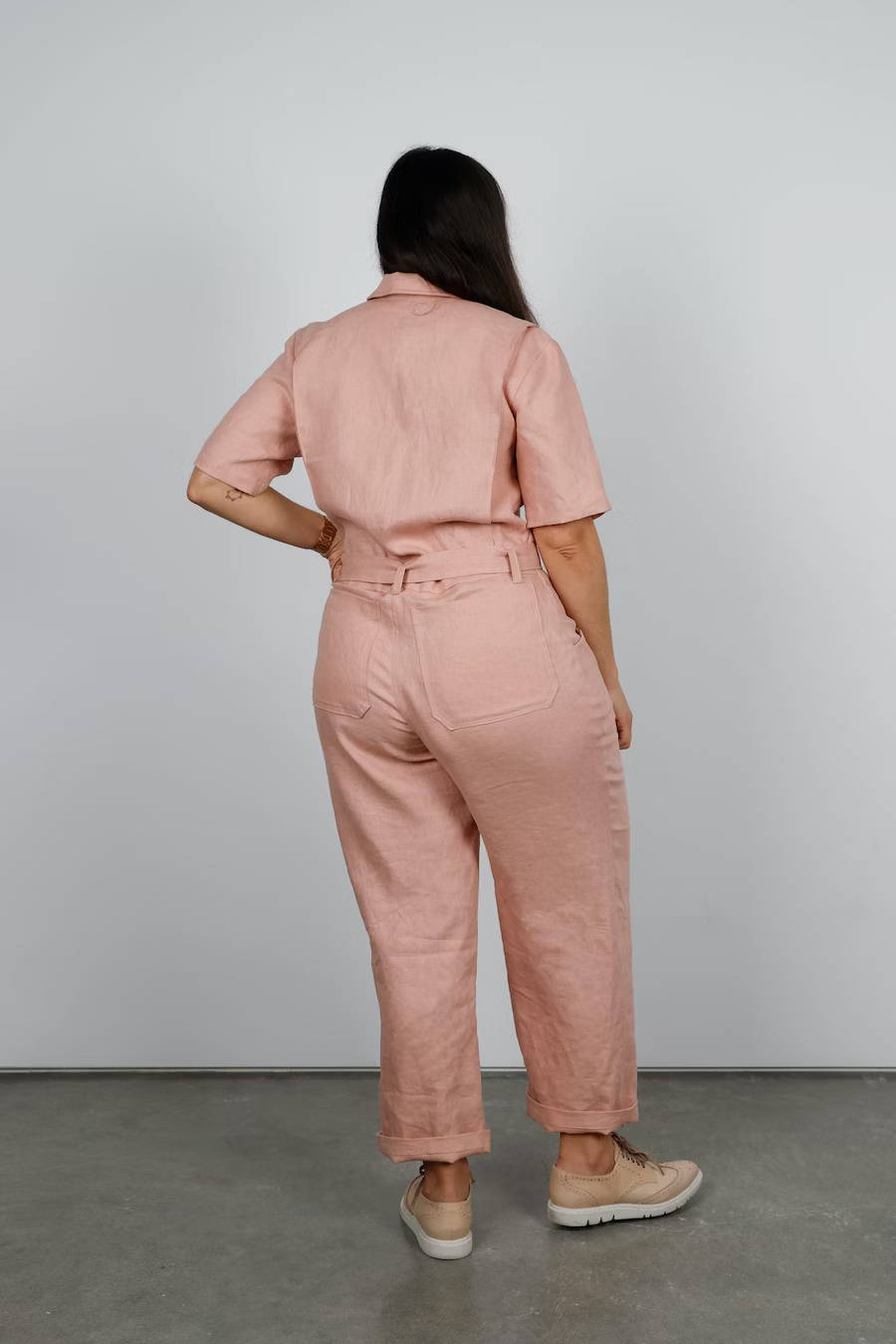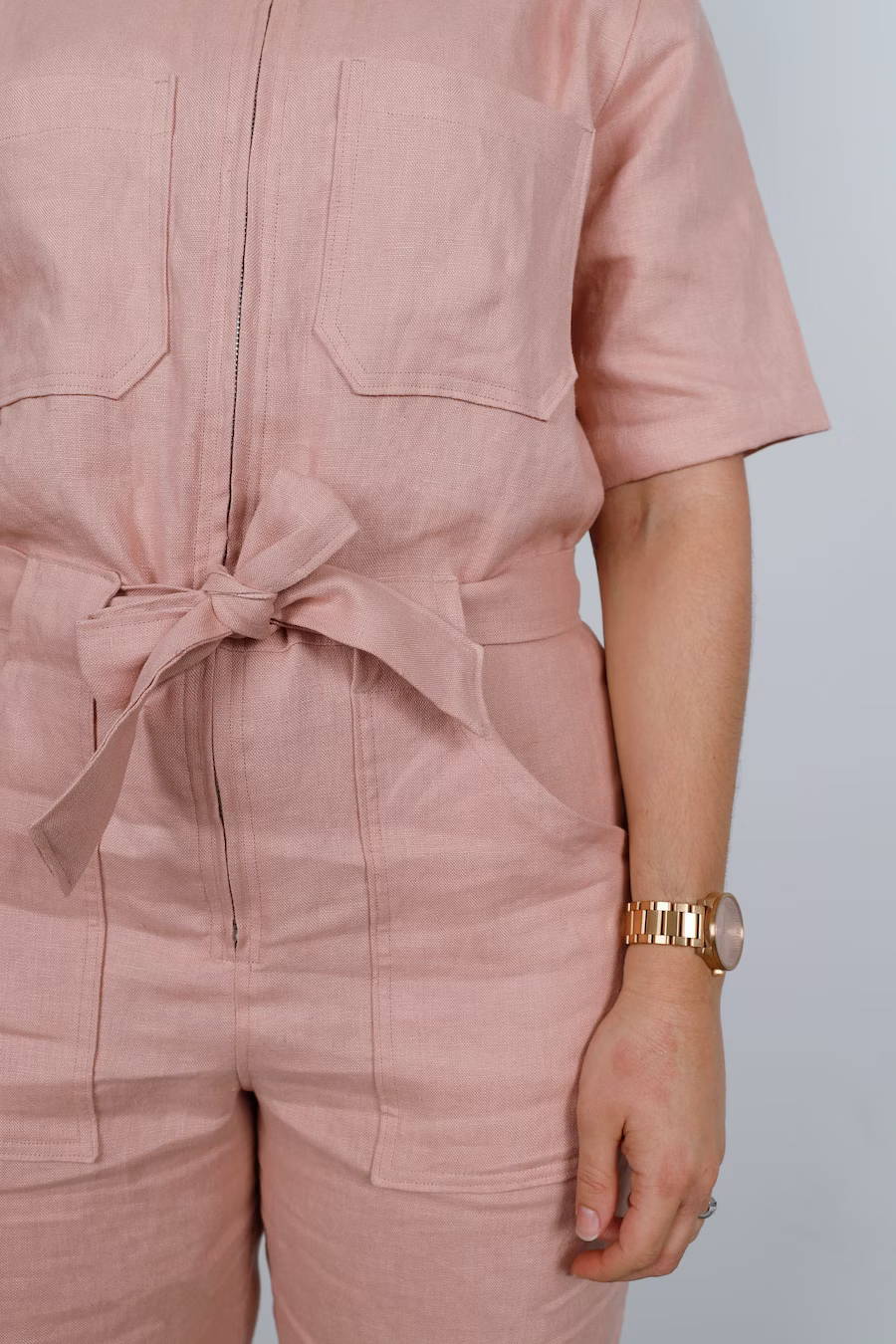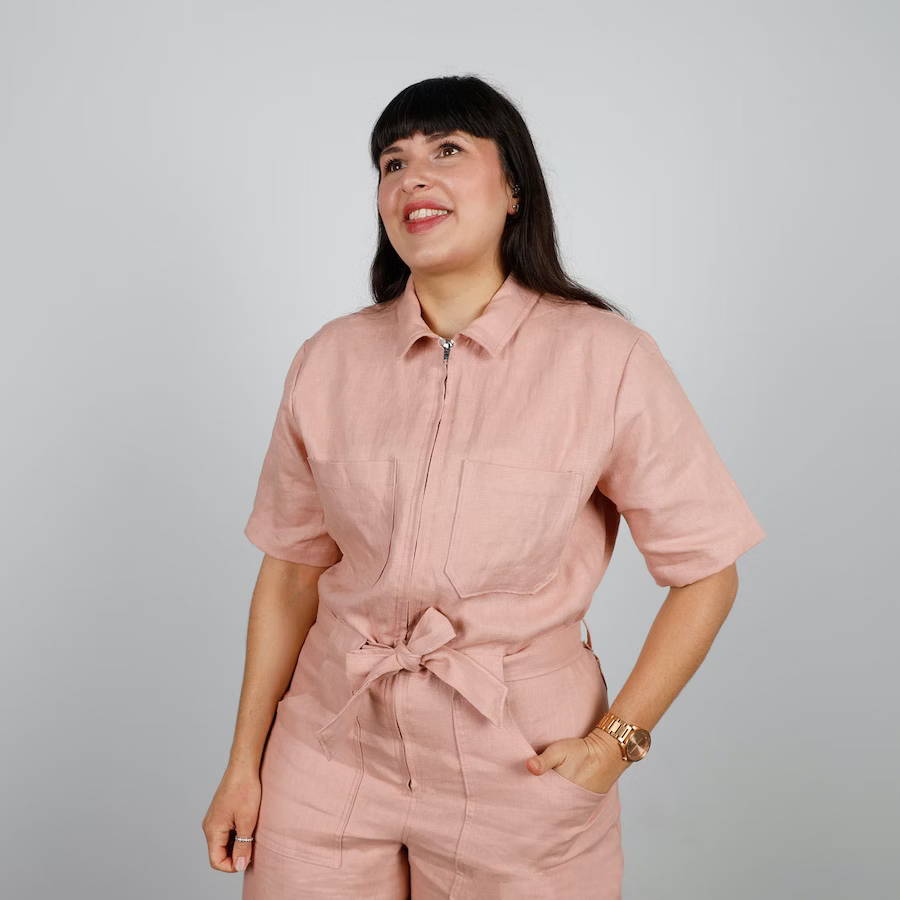 How fantastic does Zosia look in this pattern? With personalisation as a key theme, we can see why Blanca is so popular! We'd love to see your version of this pattern in our fabrics - share with us on insta by using #thefabricstore or tag @wearethefabricstore