Making your own DIY Face Mask at home? Following World Health Organisation suggestions for homemade mask fabrications, we've picked out a few densely woven 100% cotton, linen, and cotton blend fabrics for making up four popular mask styles.
We strongly urge you to check your local governments guidelines for homemade masks, as the style and fabrication requirements can vary in different parts of the world. Face masks made at home are typically suitable for personal use only and are not medical grade.
Please also remember that a mask is just one tool amongst many that should be used against COVID-19, such as regular hand washing and social distancing, in order to keep yourself safe.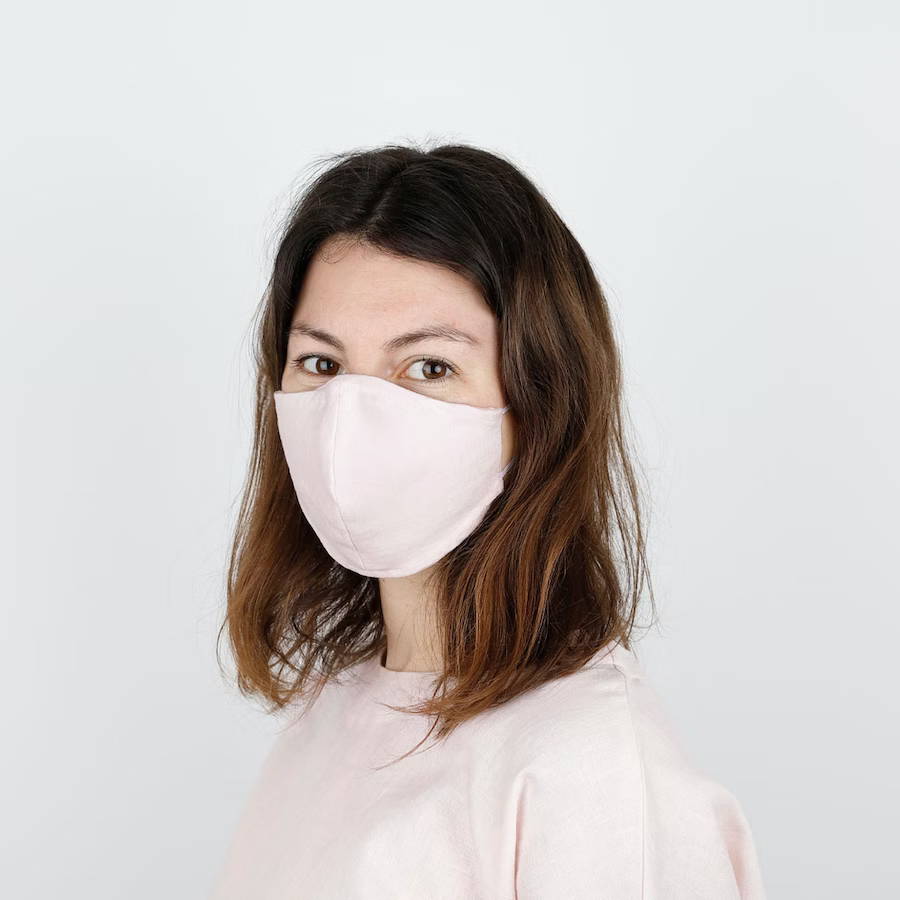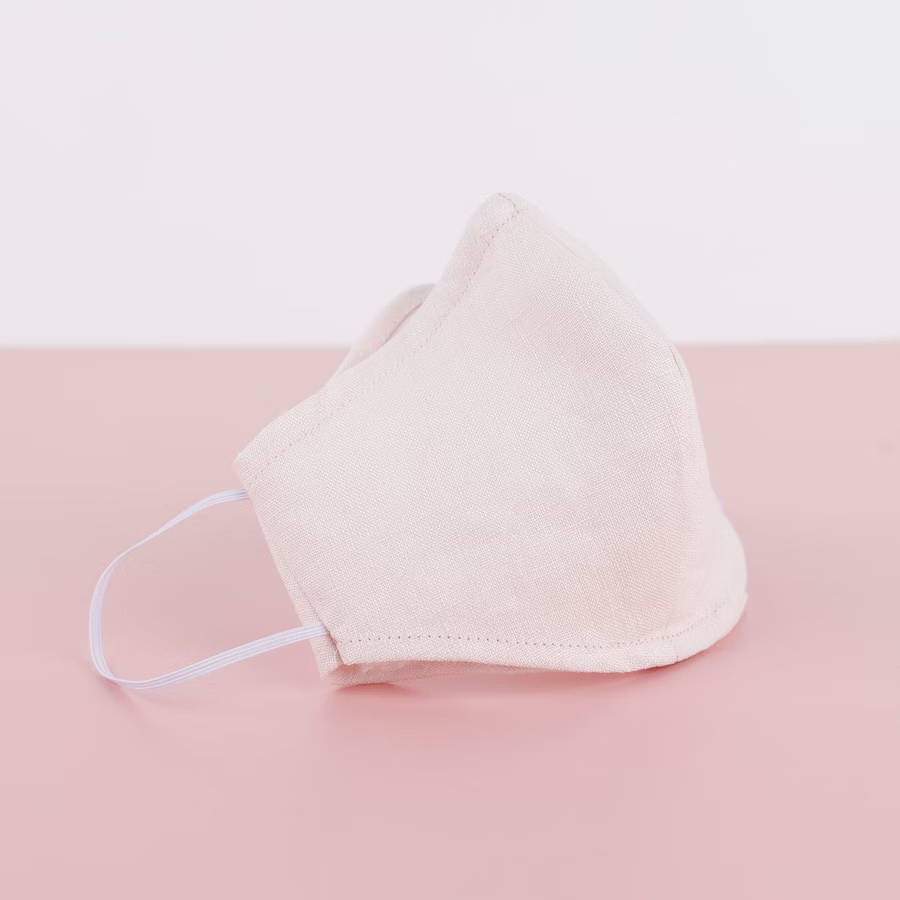 Lisa wears the shaped mask pattern from Lanaco using a HELIX.iso filter and nose bridge in our Vintage Finish Linen - Shell!
This shaped mask features a drop-in HELIX.iso filter, which are non-woven wool filters designed especially for face masks, made by New Zealand air filtration company Lanaco. When correctly fitted, a mask with a HELIX.iso™ filter inserted provides excellent protection and breathability.
The mask pattern we used is a free downloadable pattern based on an HK Mask and is available here, with downloadable instructions here. This mask style uses two layers of Vintage Finish Linen in Shell, elastic and a nose wire. Don't forget to measure your elastic out before cutting it too, the pattern instructions for this masks elastic length were a little tight for Lisa.
If you'd like to make this mask, over on the Online Store you can purchase packs of 7 of white HELIX.iso filters. They will fit in most cloth masks designed to accommodate a replaceable filter and can be cut to size.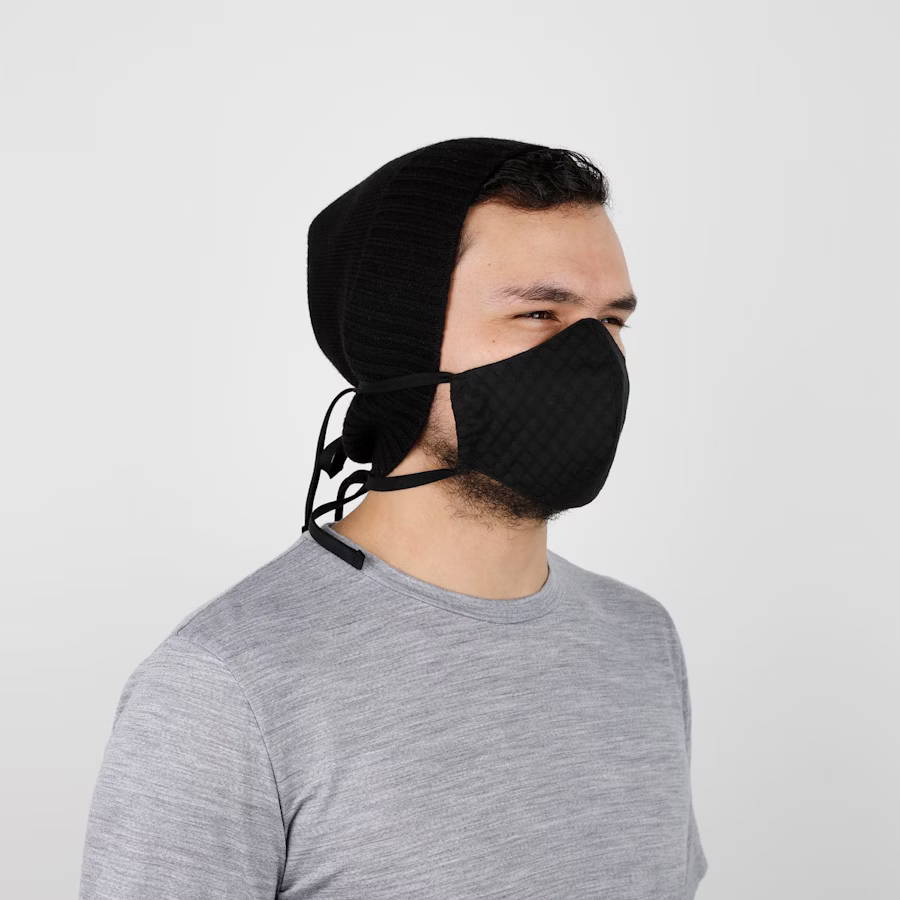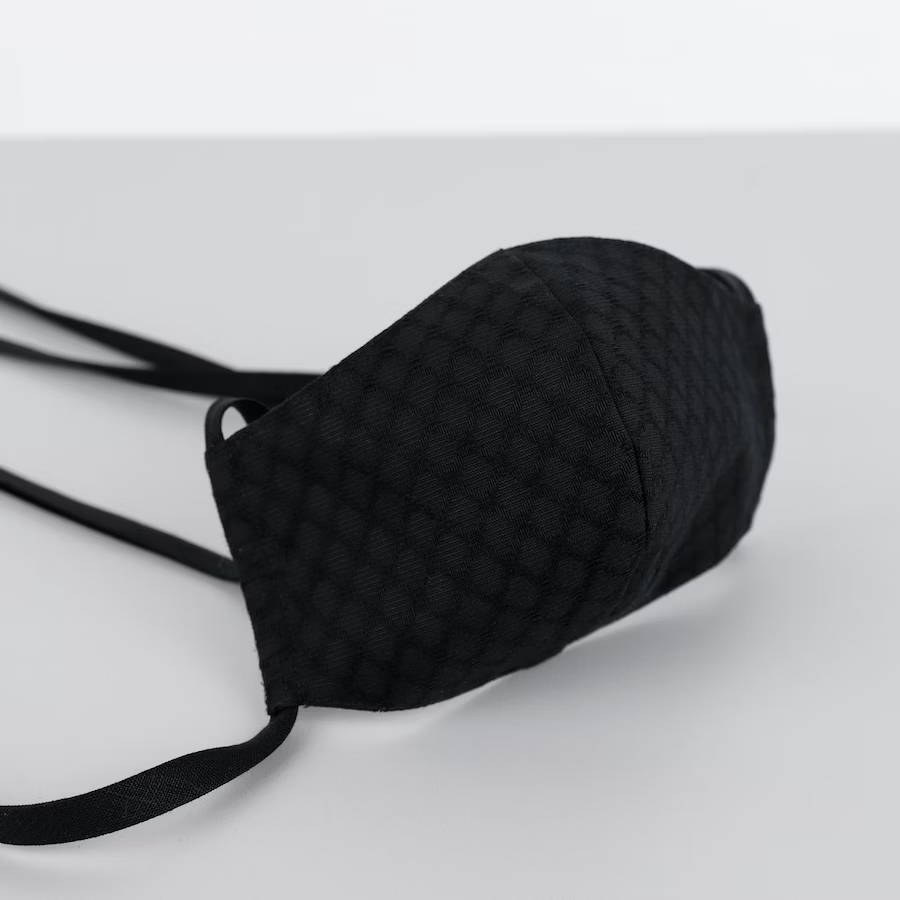 Jack wears the shaped mask pattern from Yonopo in Black Cotton Spot Shirting
Another shaped face mask pattern, this time by our dear friend Yoko of @yonopo over on Instagram! This pattern calls for two layers and we used our Cotton Spot Shirting in Black with Spotted Stripe Cotton for the lining. We also chose to use our Black Linen Bias Binding for the straps, rather than elastic.
If you find elastic a little uncomfortable around your ears, bias binding works really well and you simply tie the straps up at the back of your head. We have a range of bias binding colours available in stores and online here here, in a bunch of our exclusive linen colours and Liberty prints!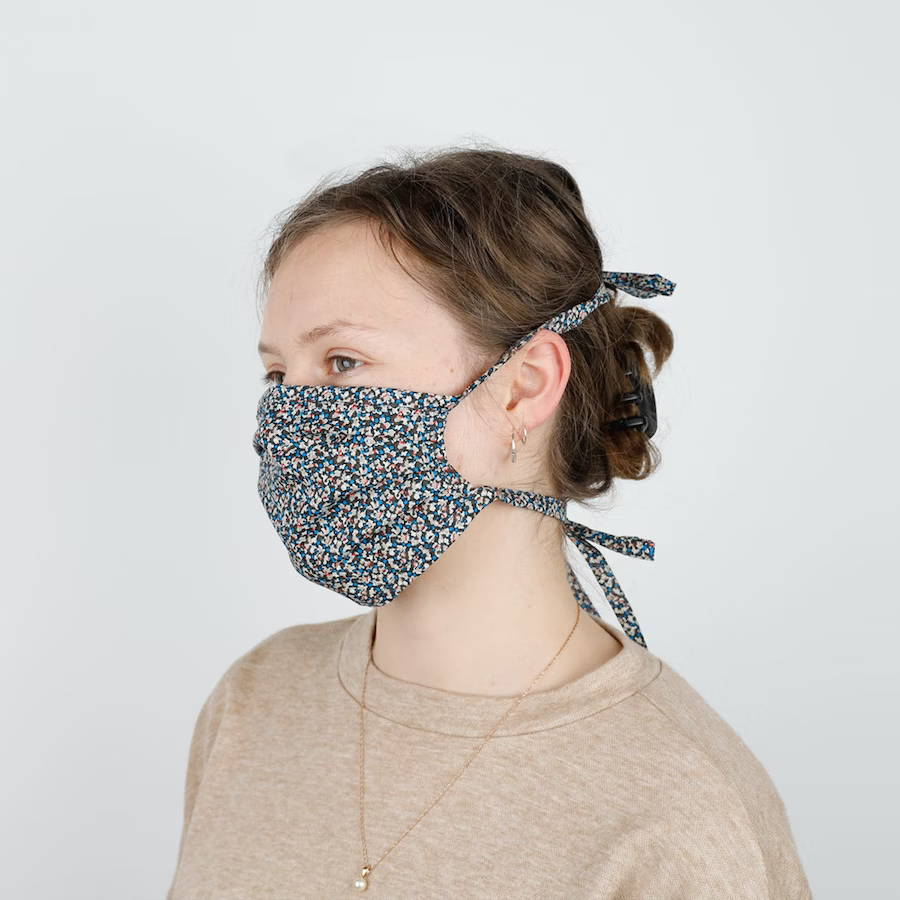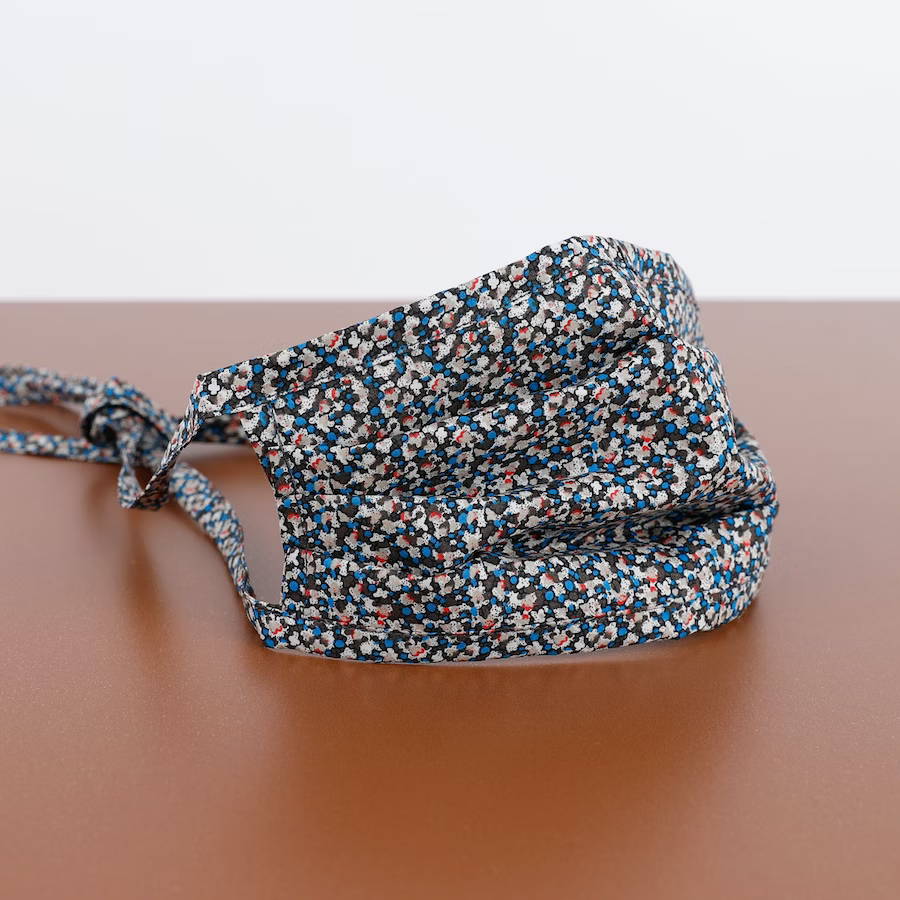 Lucy wears pleated mask pattern from The Spruce using Liberty Tana Lawn in Pepper X
This flat pleated face mask with ties is so easy to sew! We used beautiful Liberty Tana Lawn in Pepper X with matching straight cut binding for the straps. Follow the tutorial available on The Spruce website here and pick out your fabrics and bias binding (if you don't want to make your own) for the ties in our Mask Making category online here. Our retail stores have lots of cotton and binding options available too!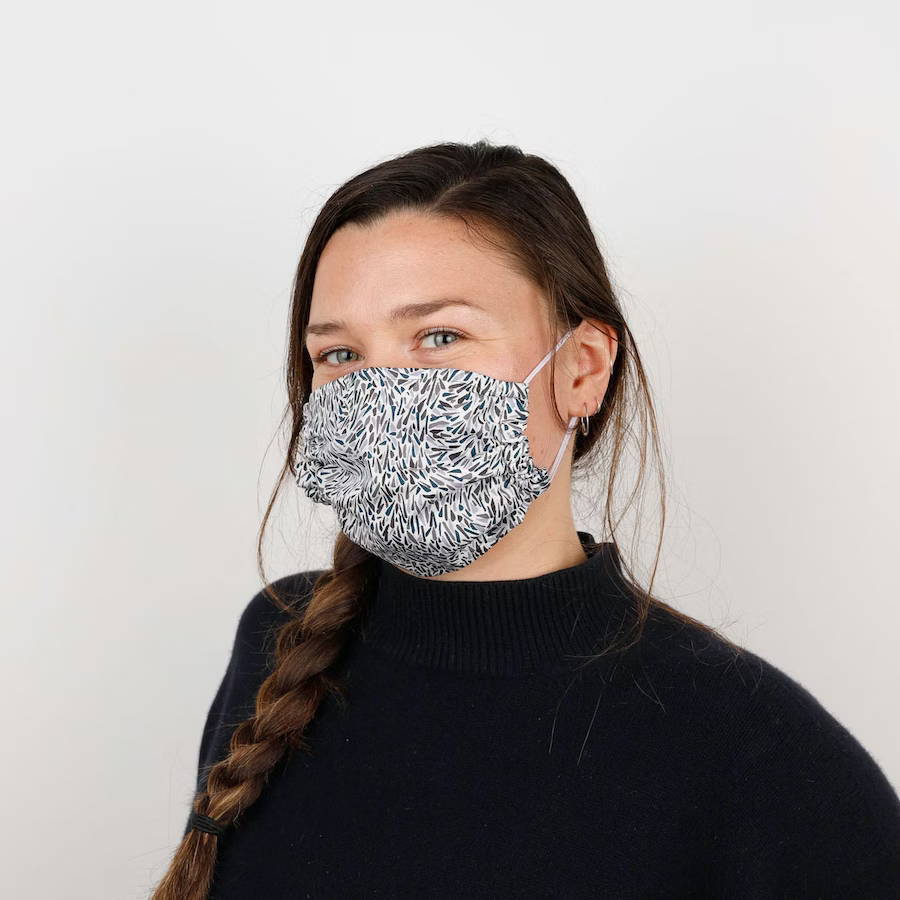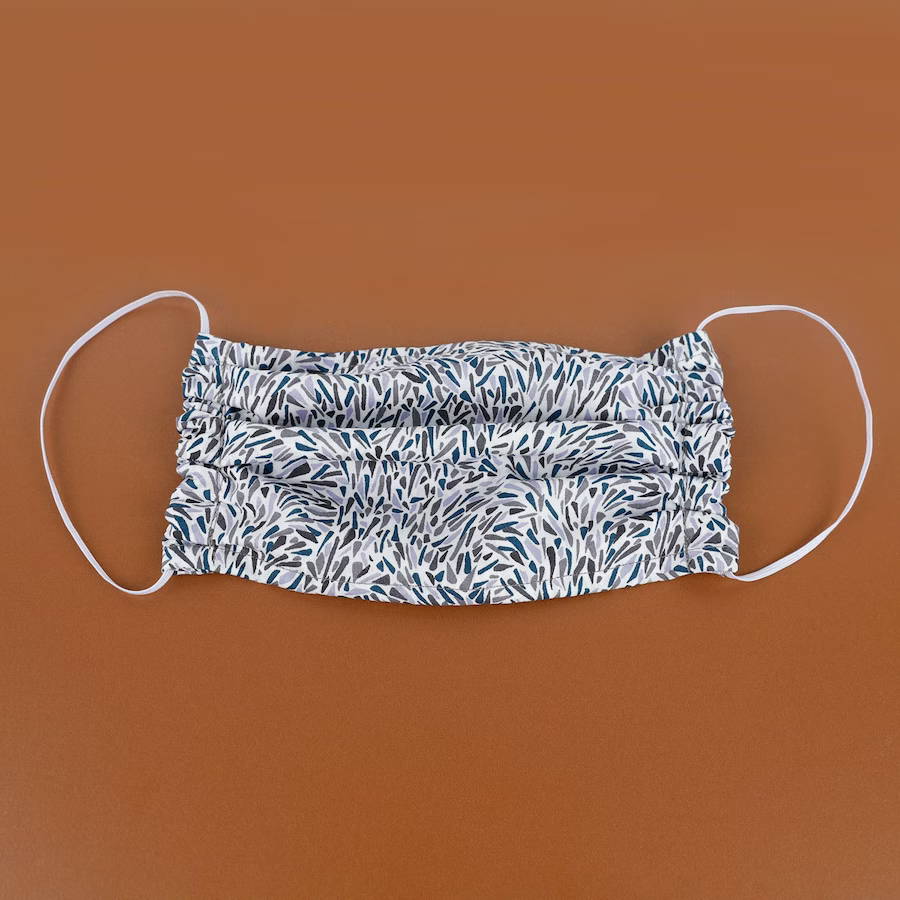 Kate wears the gathered face mask pattern from Collective Gen using Liberty Tana Lawn - Karter C
This is another super easy sew that you can complete in under ten minutes! It's similar to The Spruce's version, but with gathered sides instead of pleats. We used popular Liberty Tana Lawn print Karter C as well as some of our 3mm Braided White Elastic. Follow Geneva's tutorial here - when we first made ours up it was way too big for Kate and travelled under her chin too far, so we trimmed about 7cm from the depth. We also used elastic for ours and secured the corners of the fabric to the elastic with a couple of stitches, to stop it from loosening when worn. You could also make this mask style up using bias binding straps!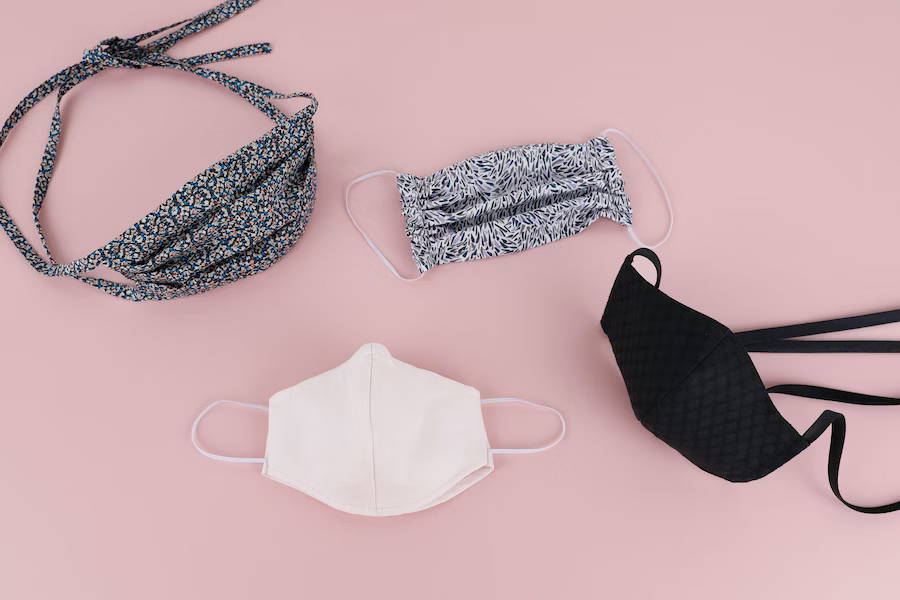 Happy mask making friends! Share your masks with us over on @wearethefabricstore using #thefabricstore x
Stay safe and take good care!