The Boyish Trouser by DP Studio is a contemporary take on a classic 5-pocket style and a must-make for denim lovers! The trousers feature a subtly exaggerated silhouette and two hem variations, offering endless trans-seasonal styling options. We whipped up our pair in a beautiful new Japanese selvedge denim, available in stores and online now. Read our review below, kindly modelled by Frankie from our Online Collection team.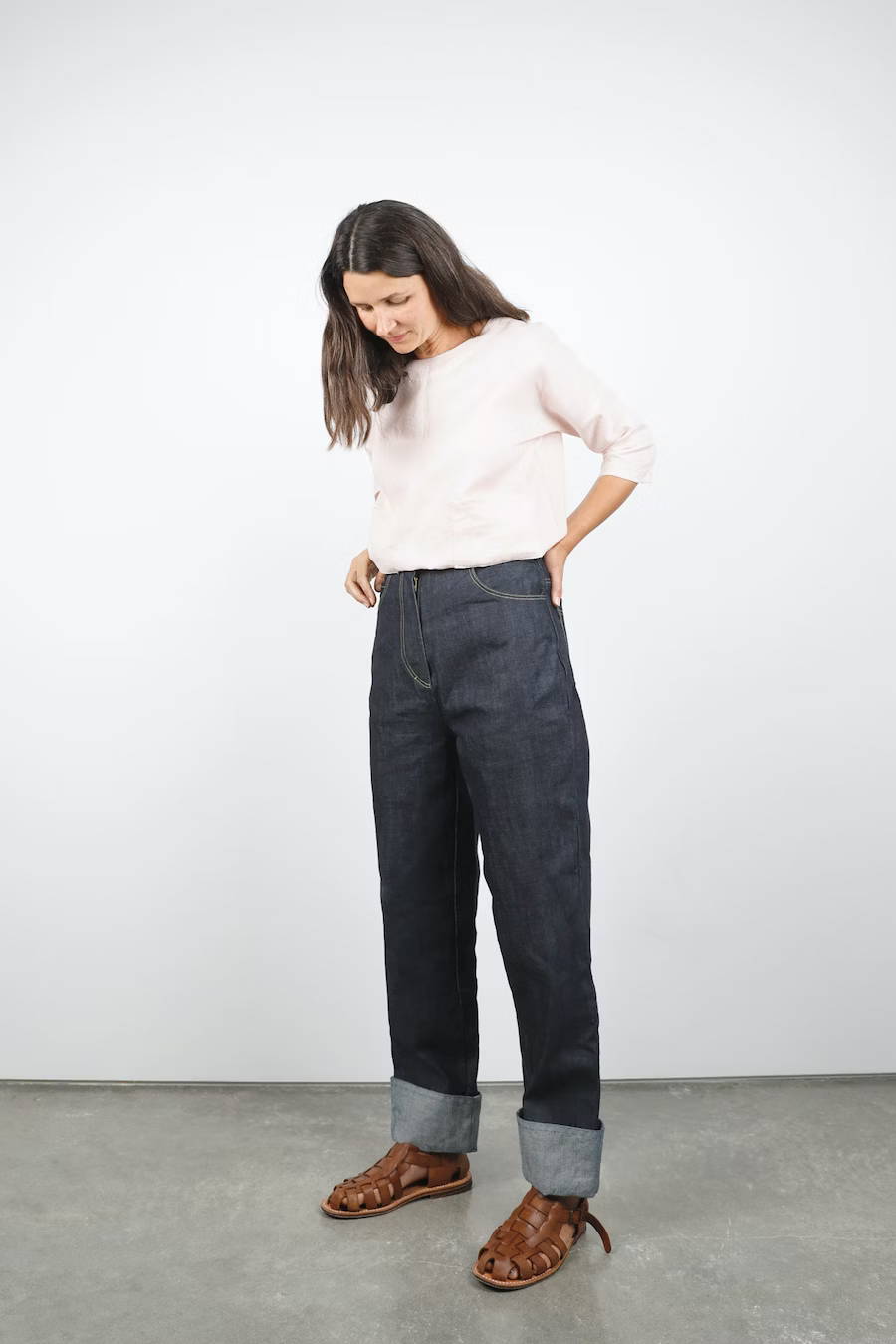 The Boyish Trouser is a well-drafted pattern and we love the unique leg shape! Both variations feature 5 pockets, a back yoke, belt loops, a fly front and statement topstitching, which looks super cute in a contrasting colour. The pattern comes in a traditional ankle-length and a cropped style featuring a stitched on turn-up hem which is the version we made for Frankie. Frankie's measurements matched the size 40 and no fit adjustments were required. We used 3m of our new 14oz Japanese selvedge denim in indigo for our pair, plus 30cm of pocketing. The pattern actually suggests using your outer fabric as pocketing but because we chose to make ours in heavyweight denim, we felt a lighter pocketing fabric was needed.
Due to the narrower nature of selvedge denim, we required a slightly greater yield than what the pattern suggested and we chose to cut our pattern out flat rather than the fold. We also found with the weight of this denim that we didn't need to interface both waistband pieces like the pattern suggests, just the inner waistband..
As with all DP Studio patterns, the instructions come in both French and English with diagrams for each step. We would say this is an intermediate-advanced pattern depending on the fabric you use, as there are some trickier steps that prior experience in sewing trousers would help with (like sewing a fly front!). Some experience in sewing heavier fabrics would also be helpful if you choose to use heavyweight denim as we did.
You can purchase a paper copy of the Boyish Trouser pattern from the DP Studio website here.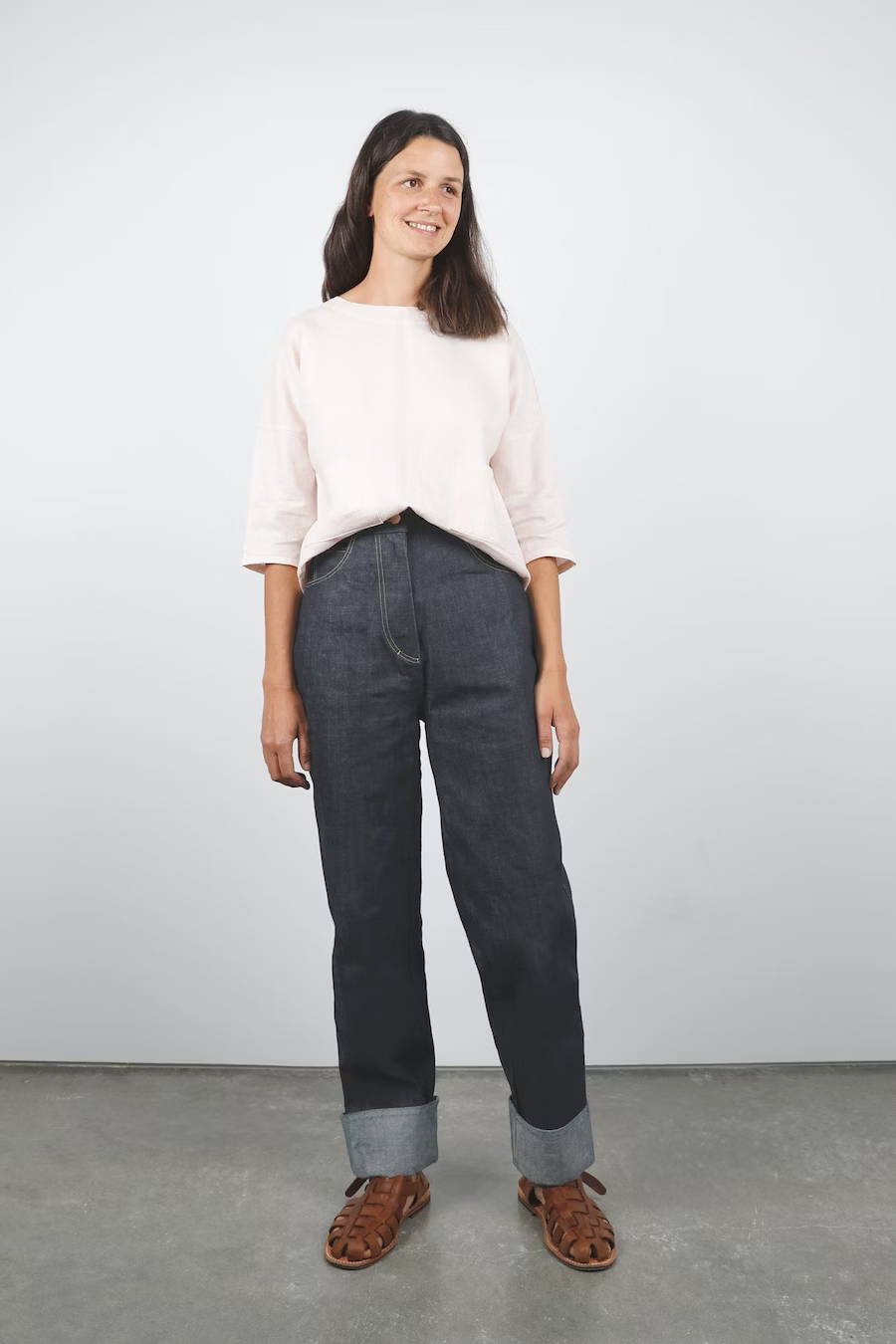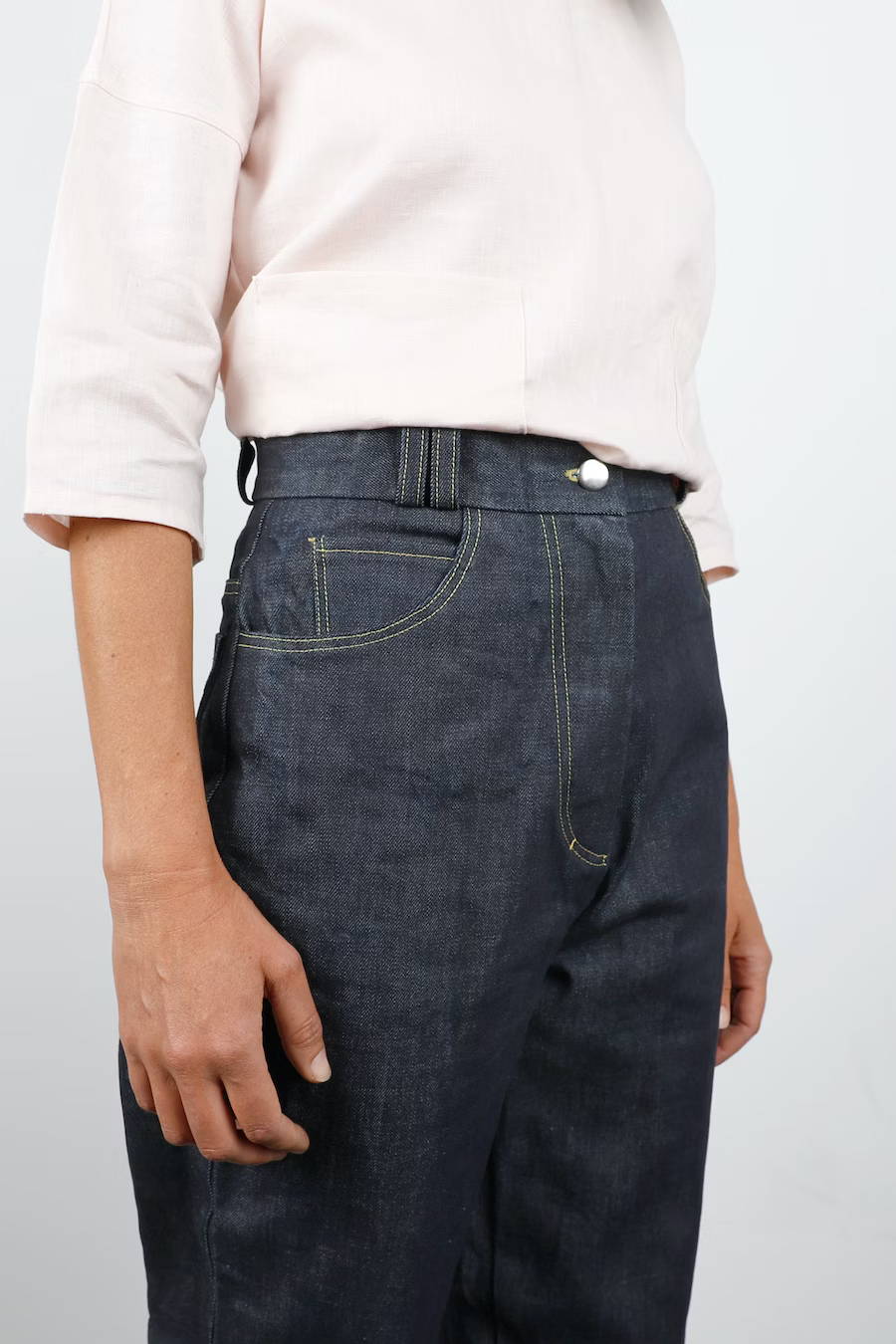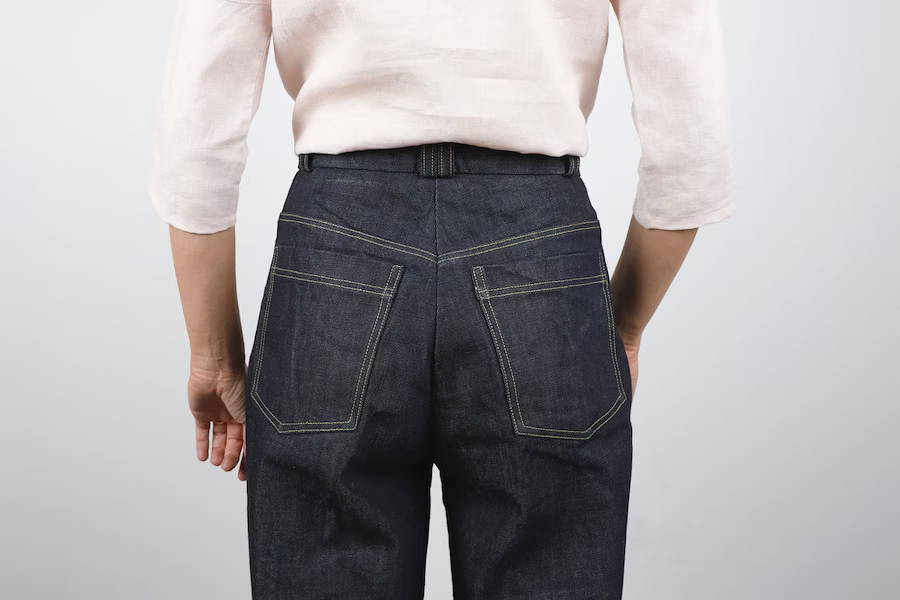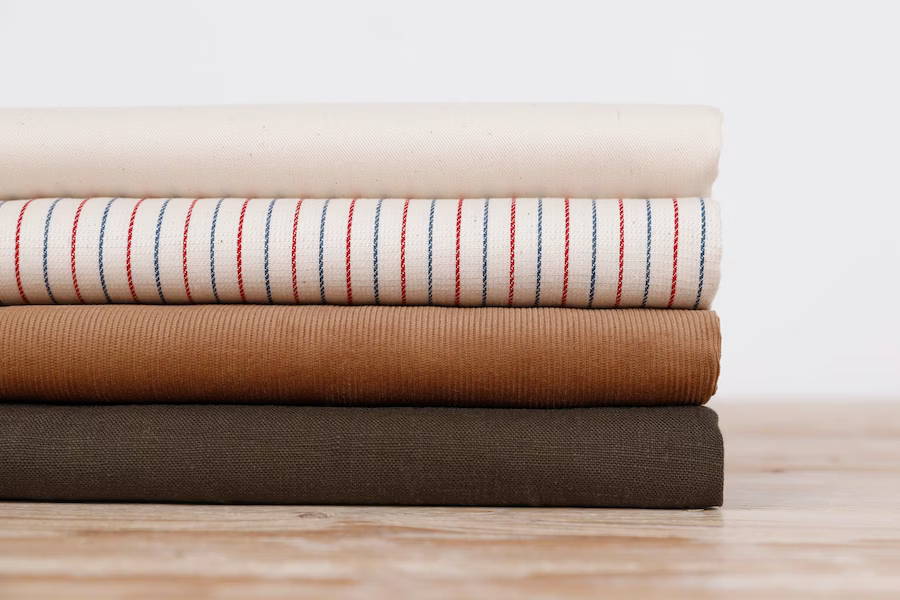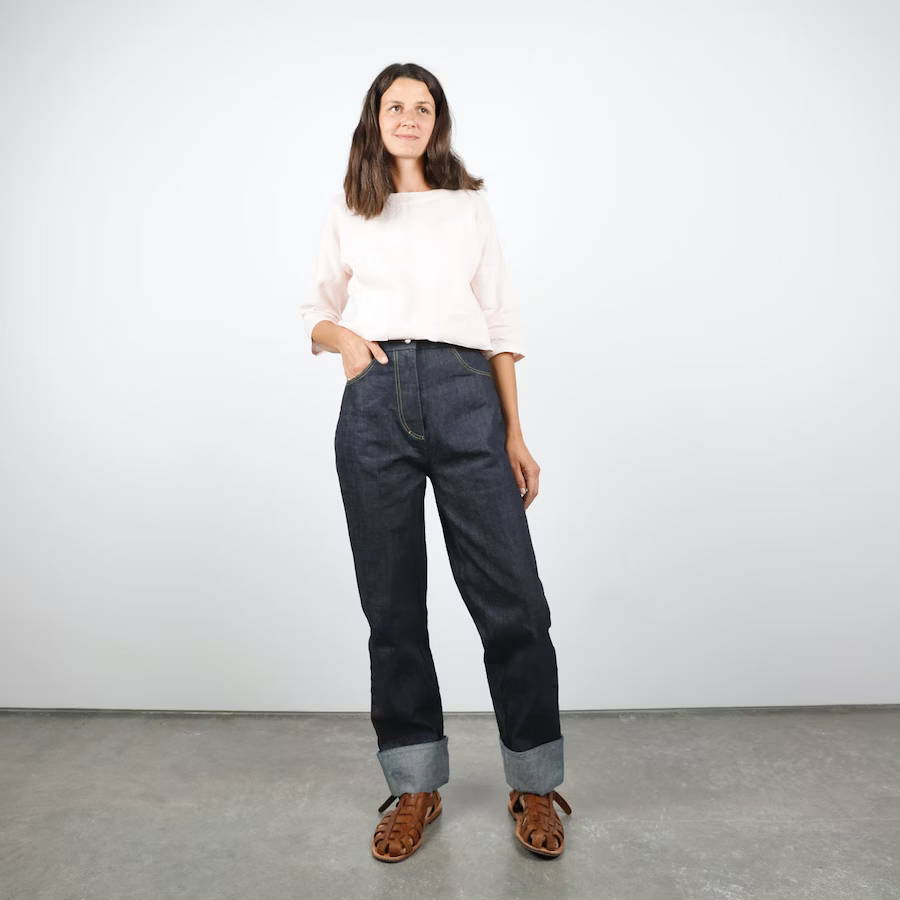 Whether made up in classic denim, relaxed linen or sophisticated wool suiting, DP Studio's Boyish Trouser would be a great project for anyone looking to add an easy-wear trouser to their #memade wardrobe. Share your creations with us on Instagram by tagging @wearethefabricstore or using #thefabricstore.