Our delightful new lightweight Linen Gingham range has been in the pipeline for a little while now, and we couldn't be more excited to have seven of our favourite exclusive colours now available in stores and online. The timing is perfect for Southern Hemisphere summertime sewing, we're dreaming of picnics, beach hopping and garden soirées… enter the Chamomile Crop from Sarah Kirsten, a very handy pattern for any #memade wardrobe and a brilliant test sew for our Canary and Vintage Blush Gingham! Read on for our review, kindly modelled by Frankie from our HQ team and Louise from our Online team.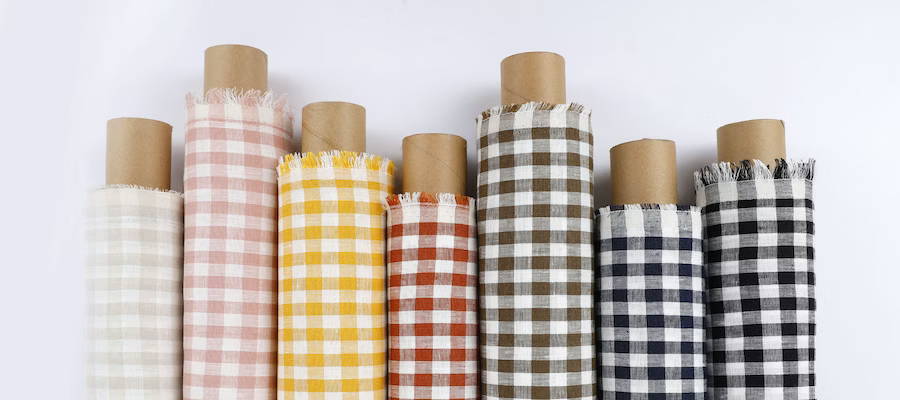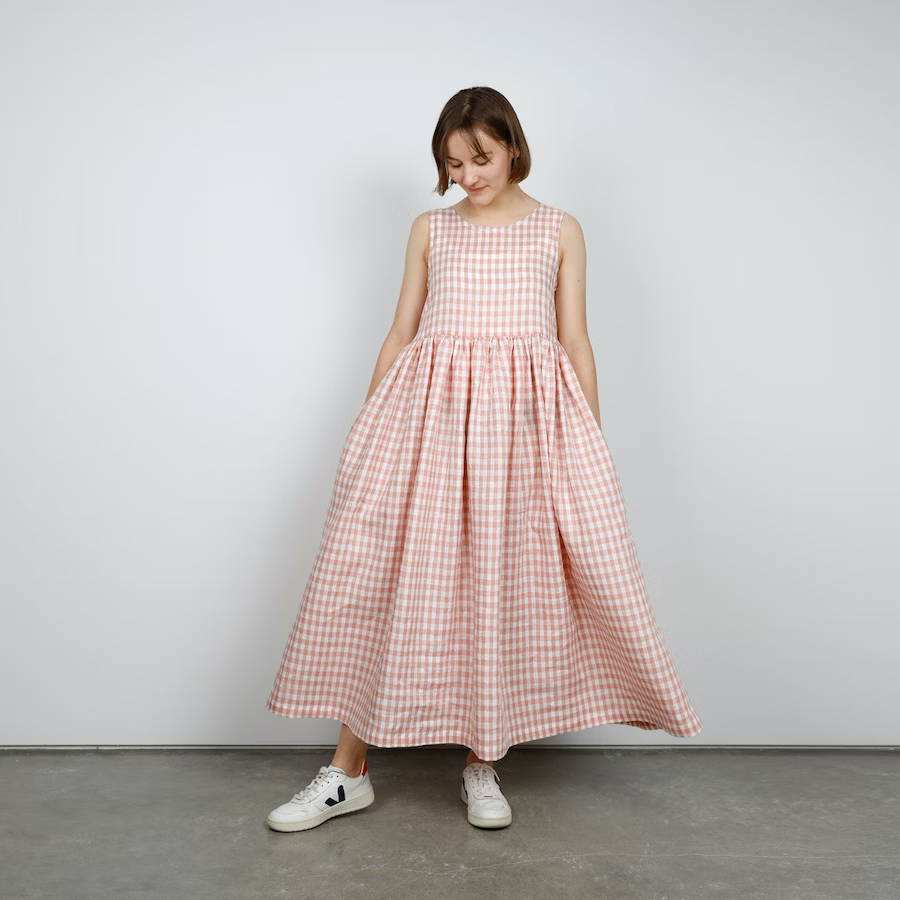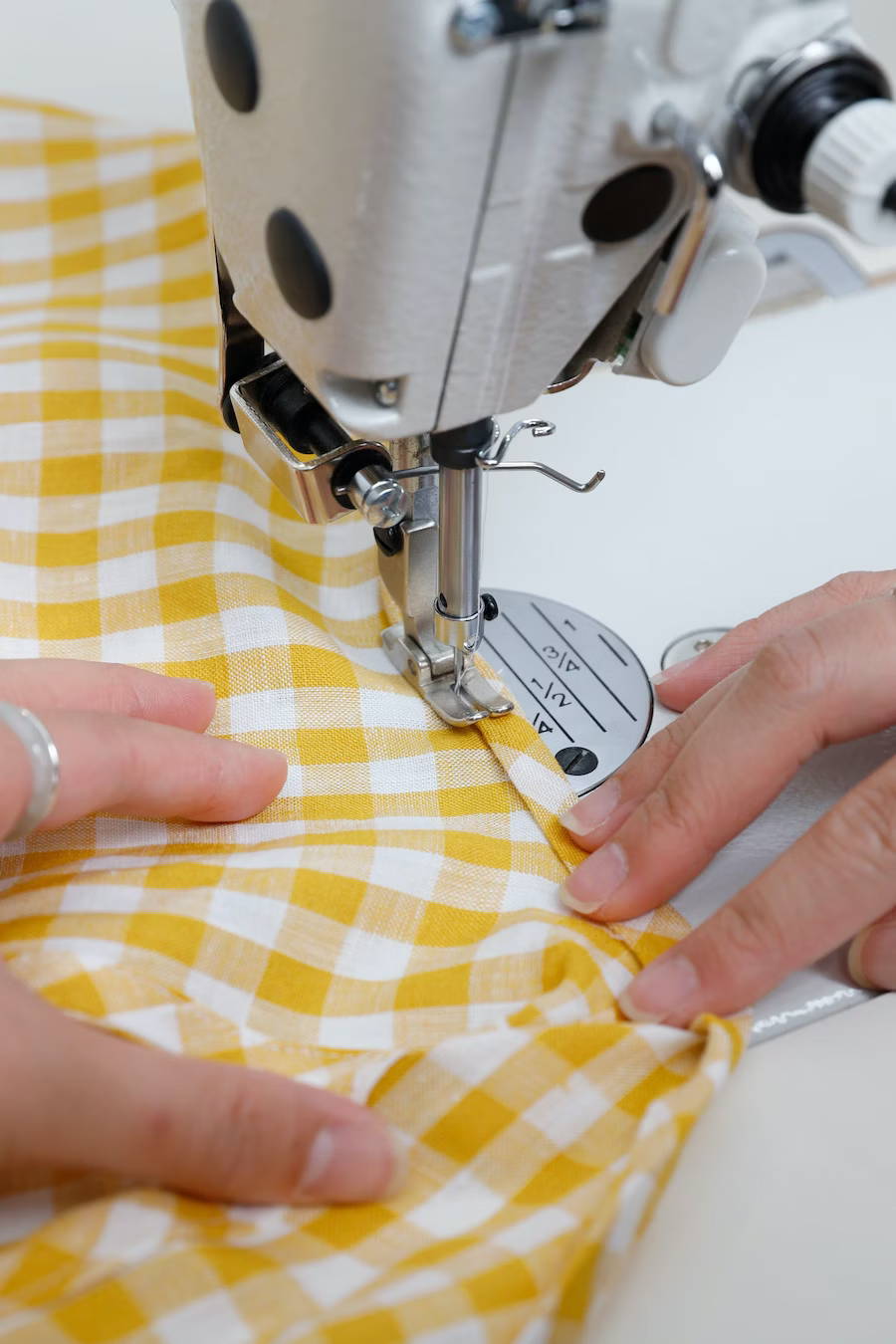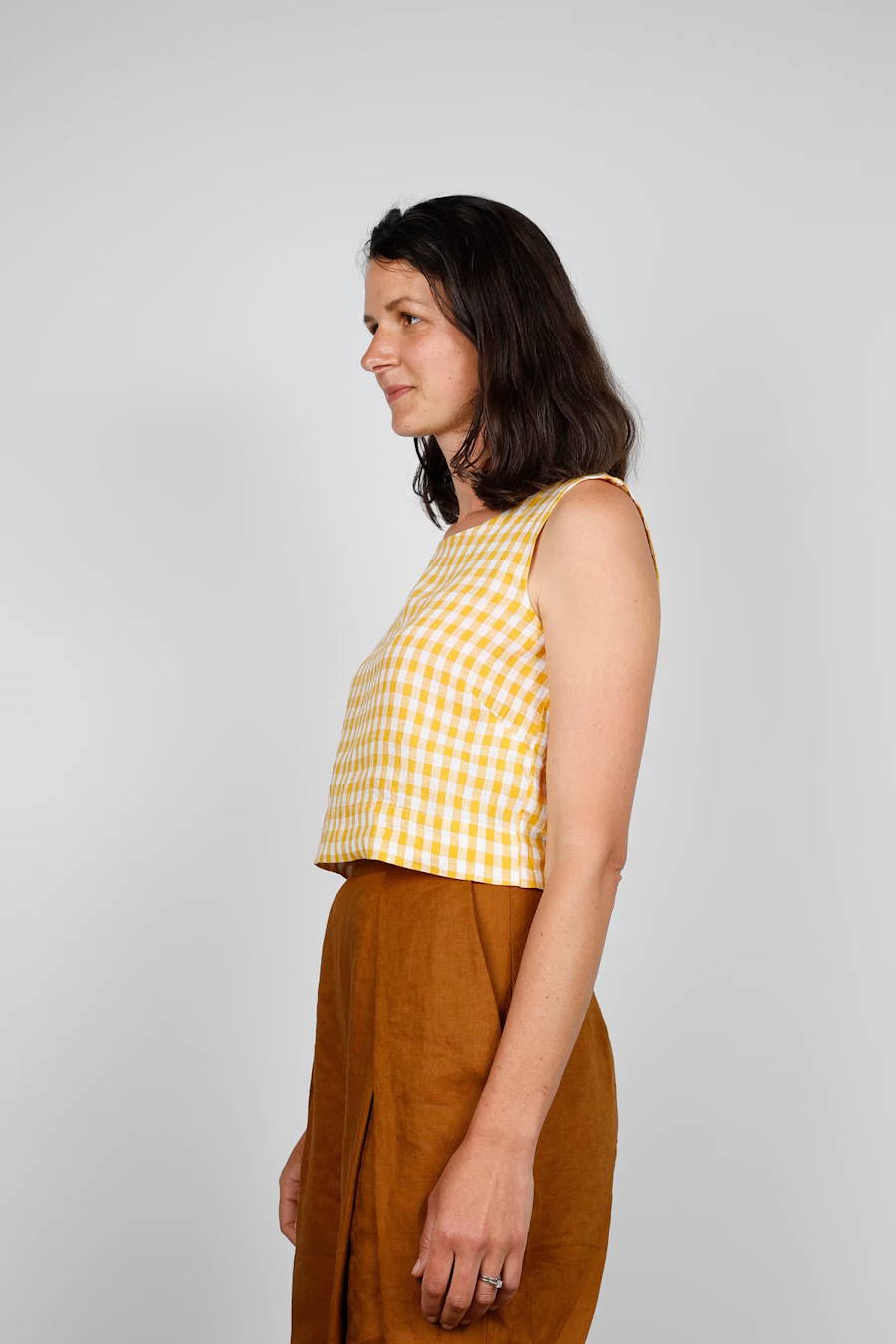 Chamomile Crop by Sarah Kirsten
Sarah describes the Chamomile Crop as 'designed to be a staple basic in your wardrobe — something to be dressed up or down, to serve as a base for layering on cool days, and worn sleeveless on warm days'. We think this is spot on, and the beauty of this pattern is definitely its simplicity!
The pattern provides a cropped top, plus an option to add a gathered rectangular skirt piece to create a dress and two shoulder views (wide and narrow). The crop version is fully french seamed with a wide, double rolled hem and the dress has additional in-seam pockets for practicality! We made the crop top and the dress with the wide shoulder, in size 2 for both Frankie and Louise.

The top used just 0.7m of our Gingham Linen in Canary, plus another 0.6m for bias binding. You could also use a pre-made bias binding, like these here. We made no adjustments to this size for Frankie, and love the finished look! It's a flattering waist-level cropped top and would pair well with high waisted pants and skirts. Frankie paired it with the Esther Pant by Victory Patterns in Ochre Linen.
The dress used 3.1m of Gingham Linen in Vintage Blush, and our finished skirt length was 84cm for Louise, which looks fab!
Sarah's sewing instructions for this pattern were super easy to follow, and we definitely recommend this for an advanced beginner/intermediate level sewist, as you'll need to sew bias binding!
The Chamomile pattern is available from Sarah Kirsten as a PDF downloadable pattern here.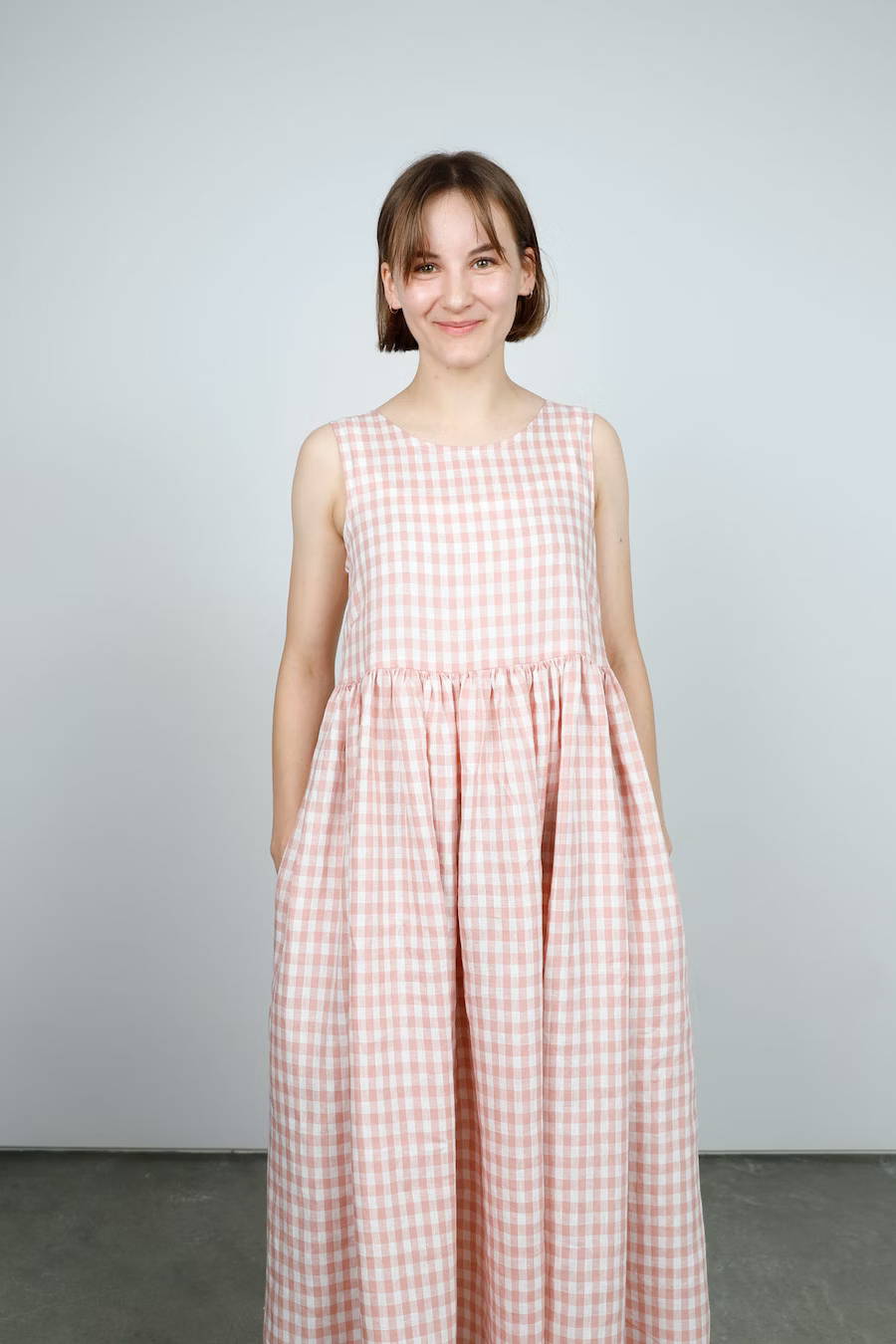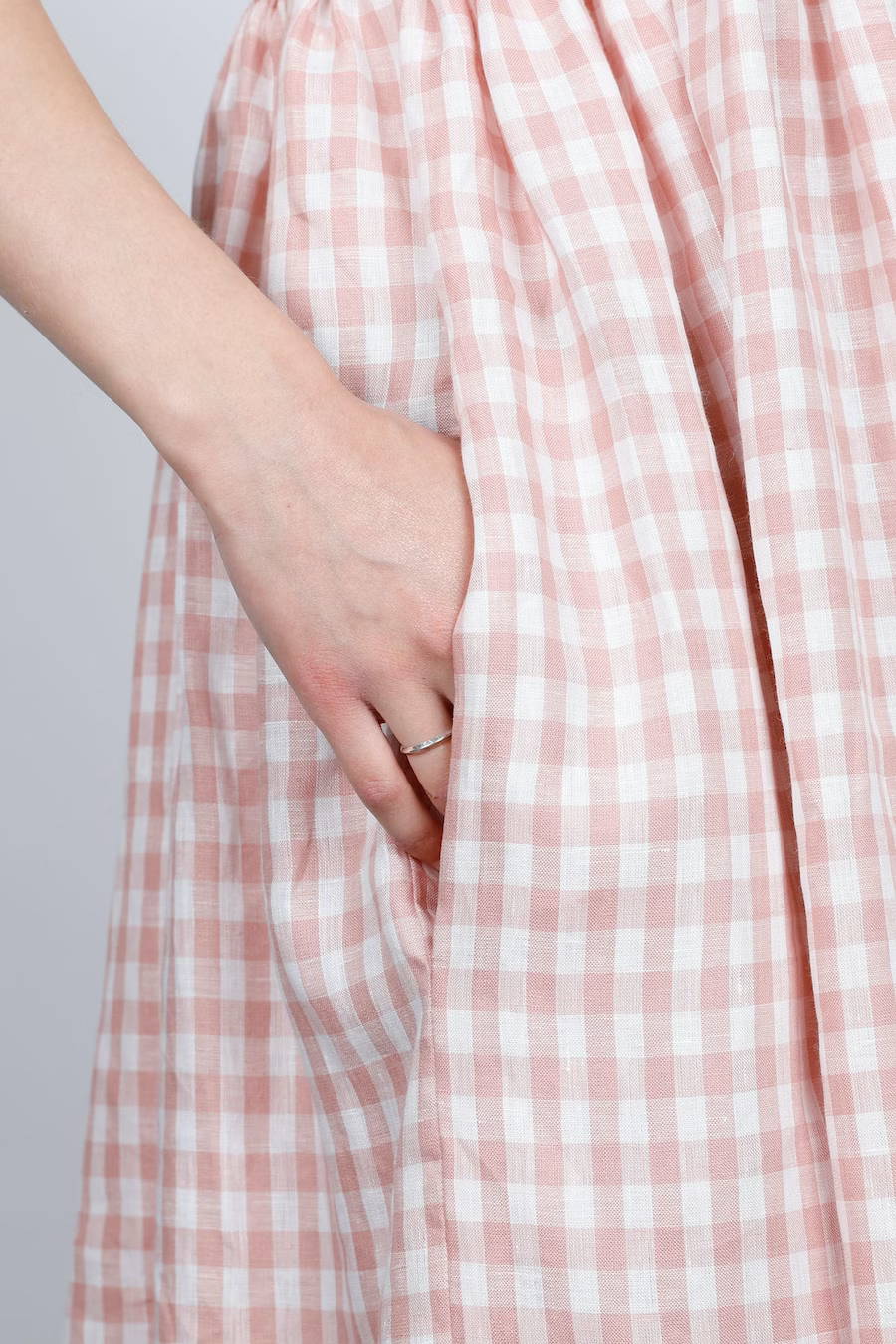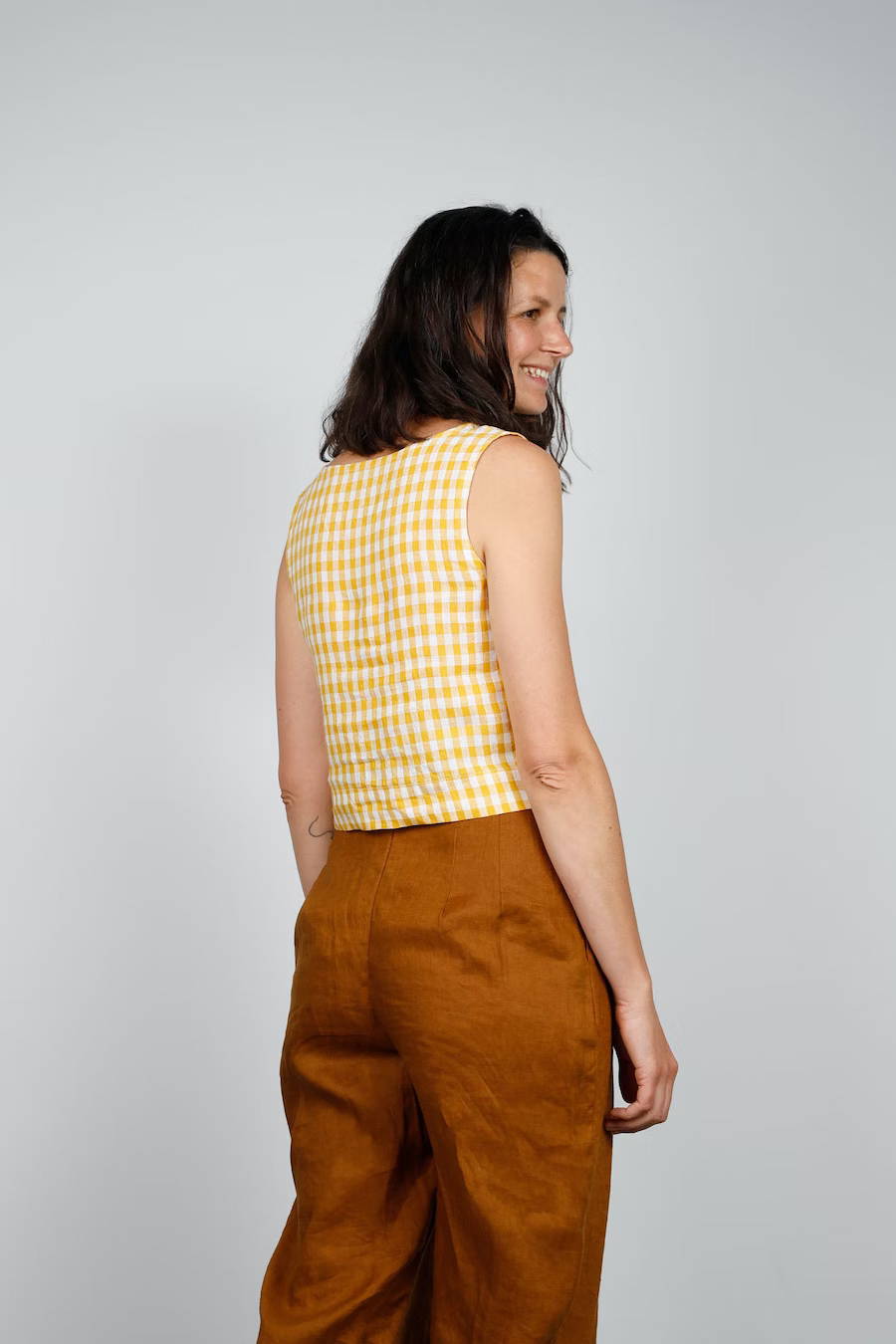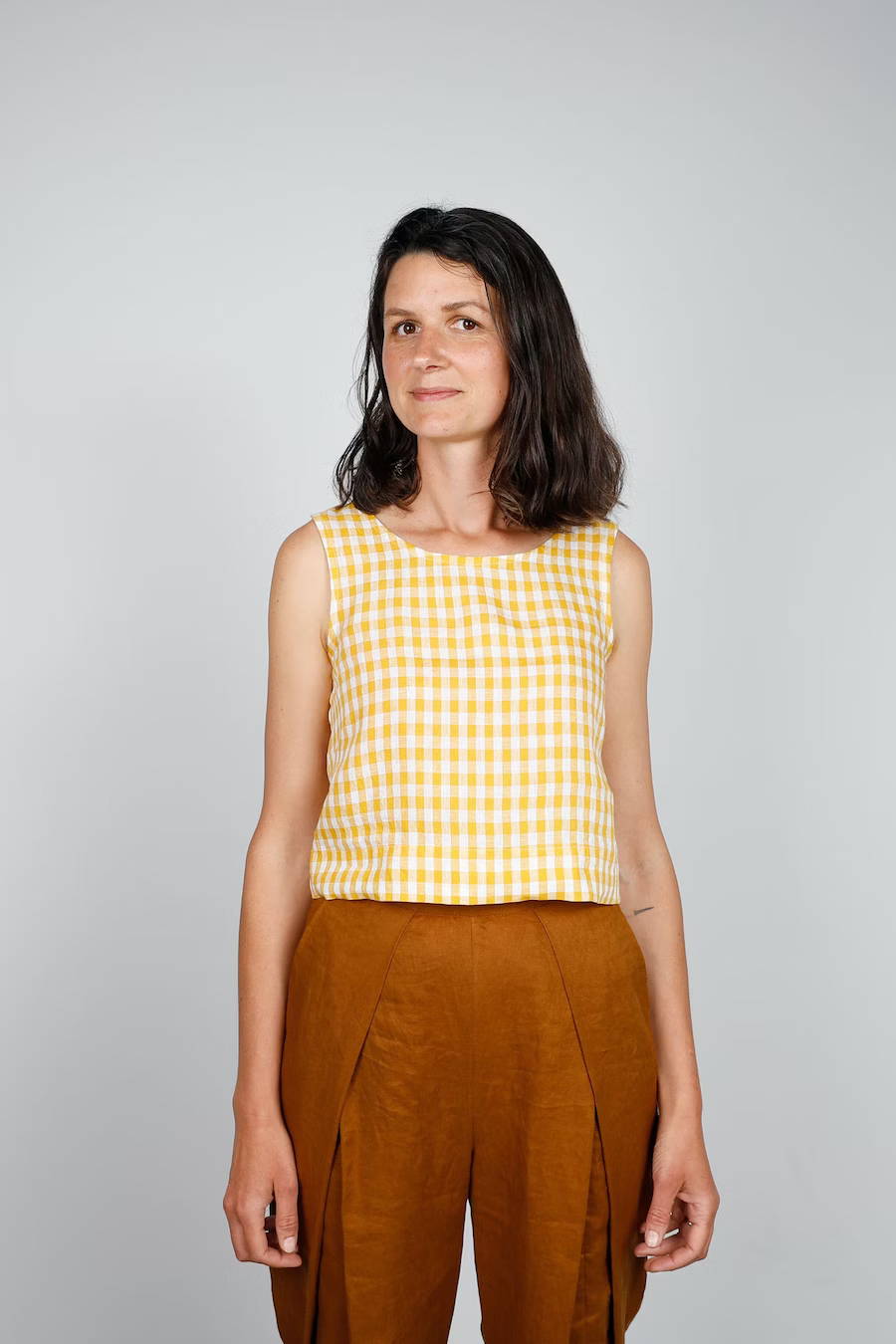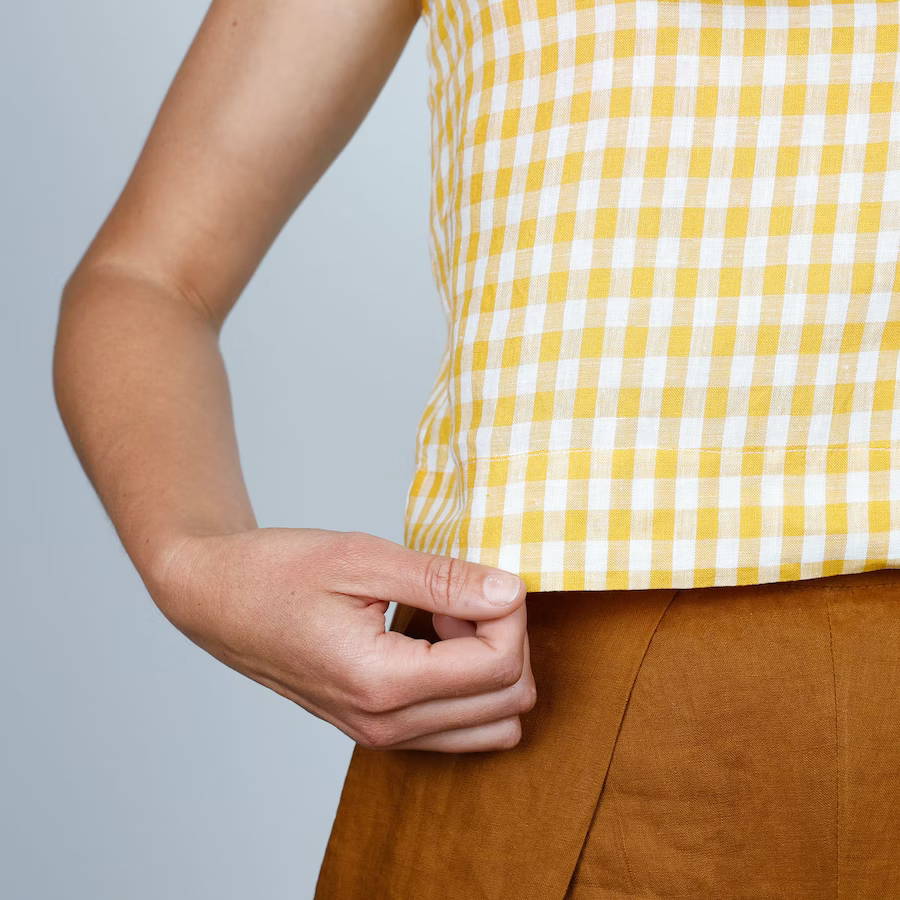 Oh how we LOVE gingham linen! This new lightweight linen range is made from European Flax certified yarn, creating a lovely earthy feel, with subtle, naturally occurring slubs throughout. It's a 100% linen non-stretch fabric and a dreamy for tops and dresses like the Chamomile! Simple, well-executed patterns like this are so helpful to have on hand as they work well in a variety of fabrics too. We're excited to try these out in crisp Liberty Tana Lawn as well as our Organic Linen!
Gingham Linen colours available below (from top to bottom) include Bone, Vintage Blush, Canary, Paprika, Olive, Navy and Black.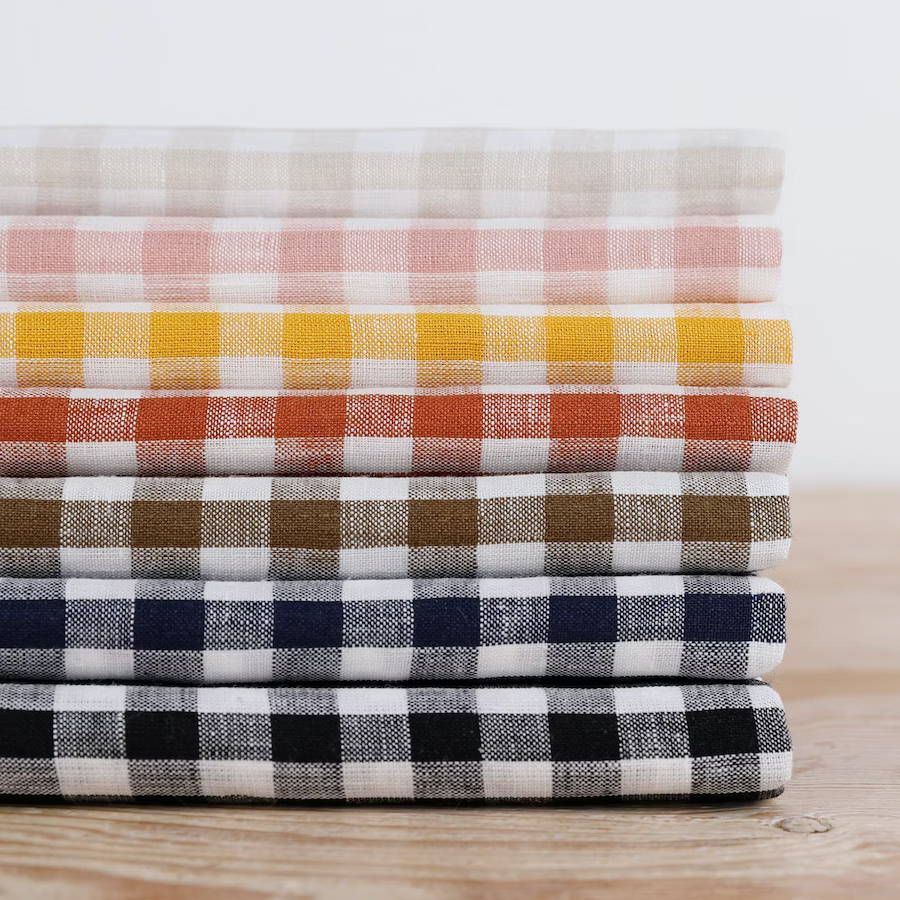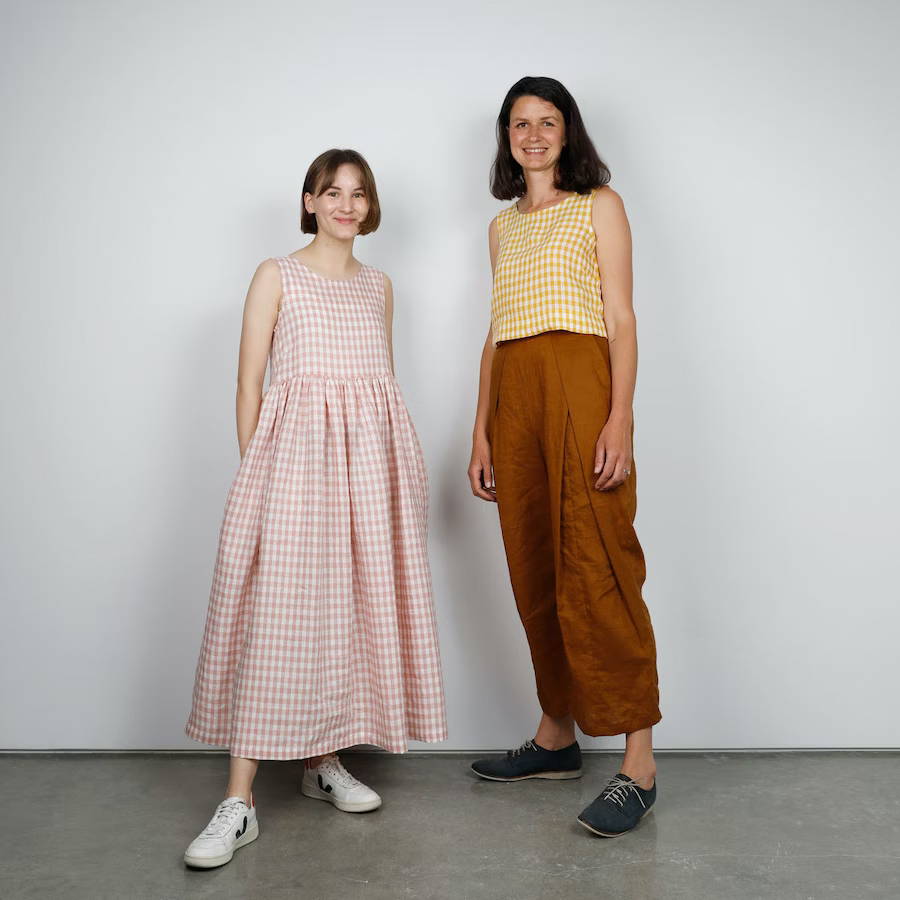 We love how the Chamomile top and dress turned out in Linen Gingham and would encourage you to give it a go if you haven't already! Share your Linen Gingham makes with us @wearethefabricstore using #thefabricstore