The Cielo Dress & Top by Closet Case Patterns is an easy-breezy take on a boxy shift silhouette. With options galore, it'll make a staple addition to any #memade wardrobe and we can see why it's a firm favourite amongst the sewing community! Read on for our full review, kindly modelled by Ella from our HQ team.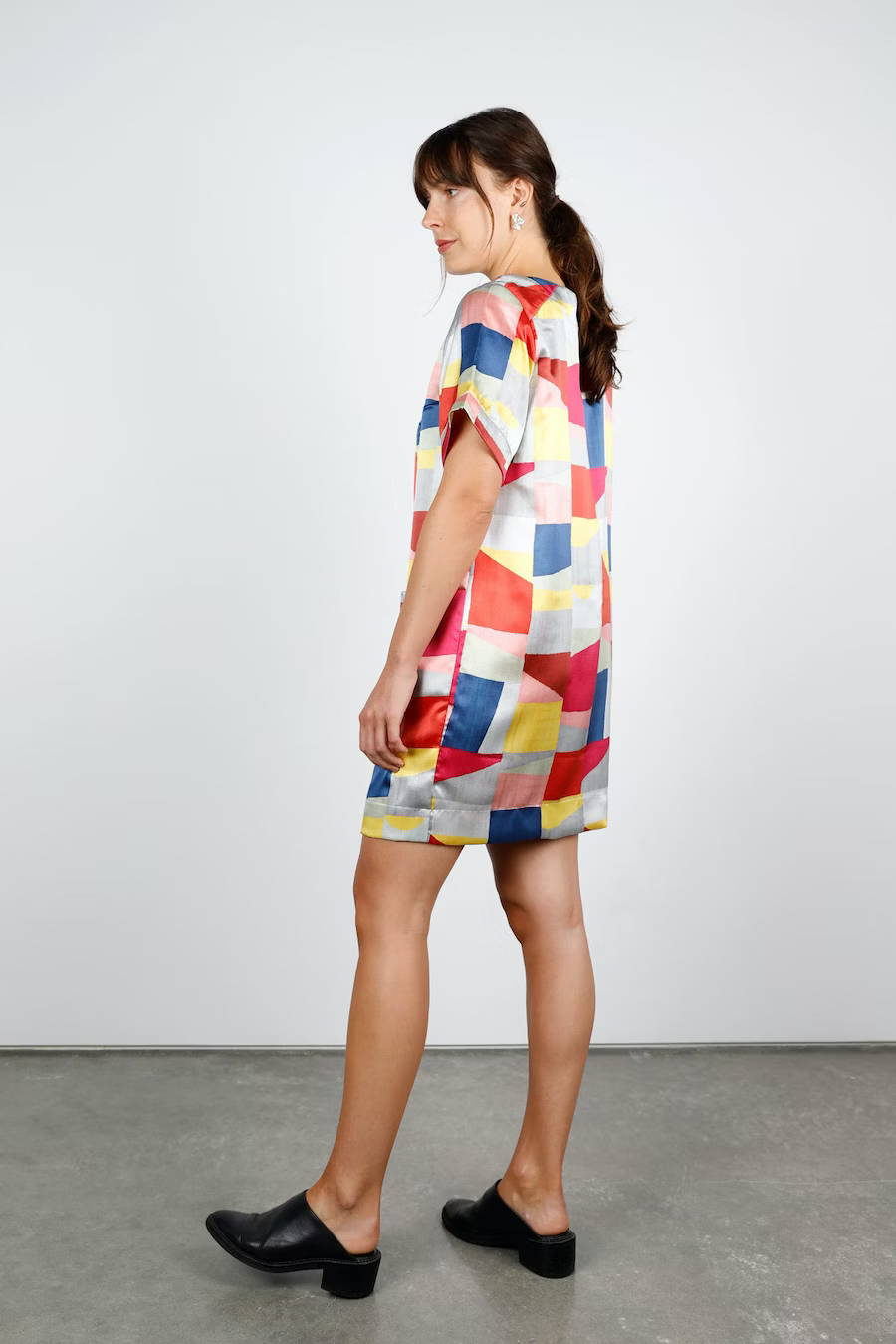 Cielo Top & Dress by Closet Case Patterns
We chose to make View C (dress with pockets & short sleeves) in a size 6 according to Ella's measurements. We used the PDF downloadable version of this pattern, available on the Closet Case website. They also offer an option to purchase the pattern in hard copy too. The Cielo Dress took 2.25m of our Paint Block Print Silk Satin - Multi. No alterations were made to the pattern and we love the result! It's a great fit for Ella and a classic, simple style.

One of the best things about the Cielo Top & Dress pattern is the variety of options the pattern includes! You can choose from a semi-cropped top with a cuffed short sleeve (View A) or dramatic gathered long sleeve (View B). Or, make an easy fitting dress with sleek inseam pockets (View C). All views have a slightly dropped shoulder, angled shoulder yoke and roomy fit, with the additional option to choose between a bias binding or faced neckline finish.

This dress took us less than a day to sew, making it a perfect weekend project for an advanced beginner sewist. No buttons or zips means it's a super speedy make too! Detailed instructions accompanied by diagrams made it a breeze to follow and we would say a new beginner could easily attempt the versions without pockets.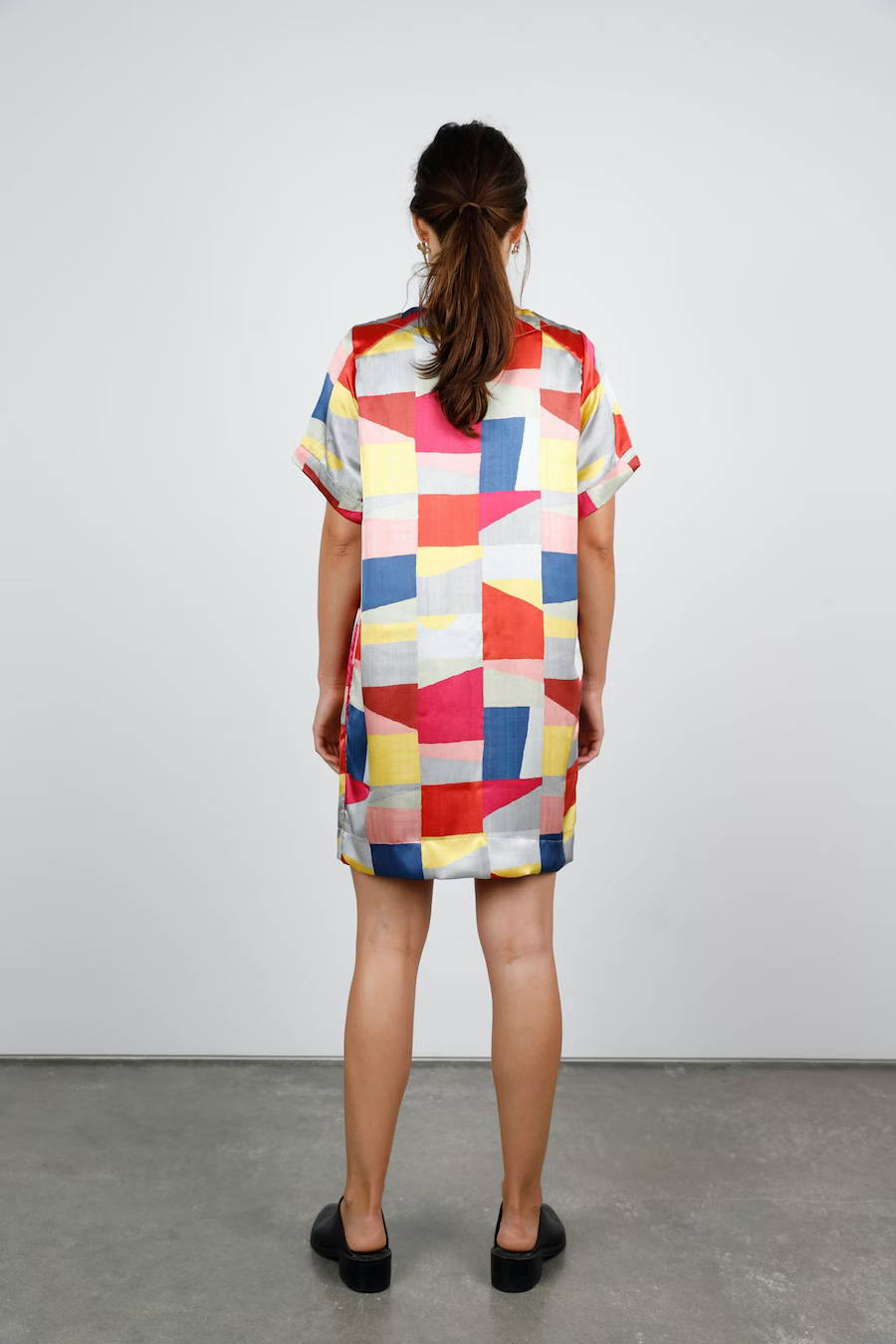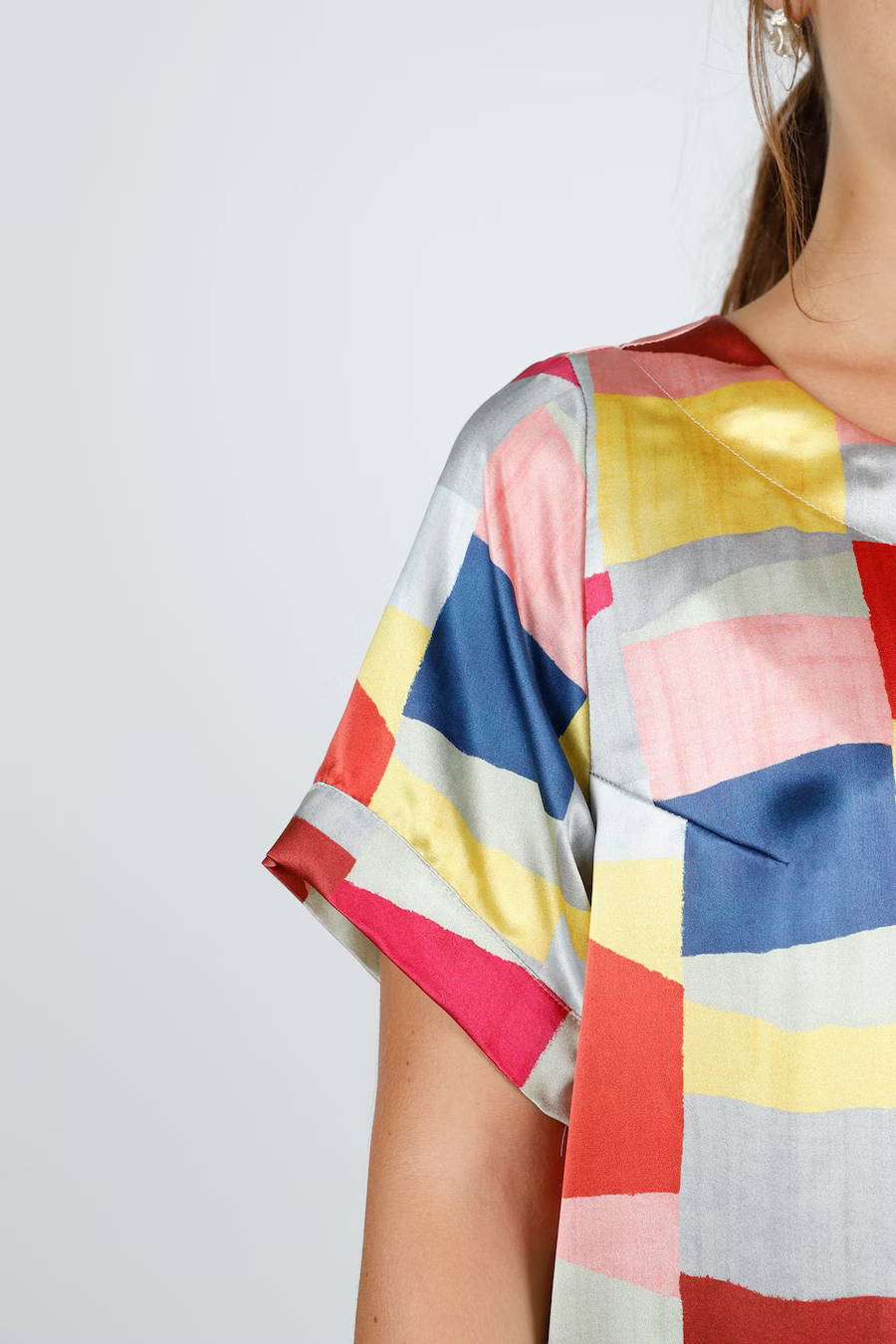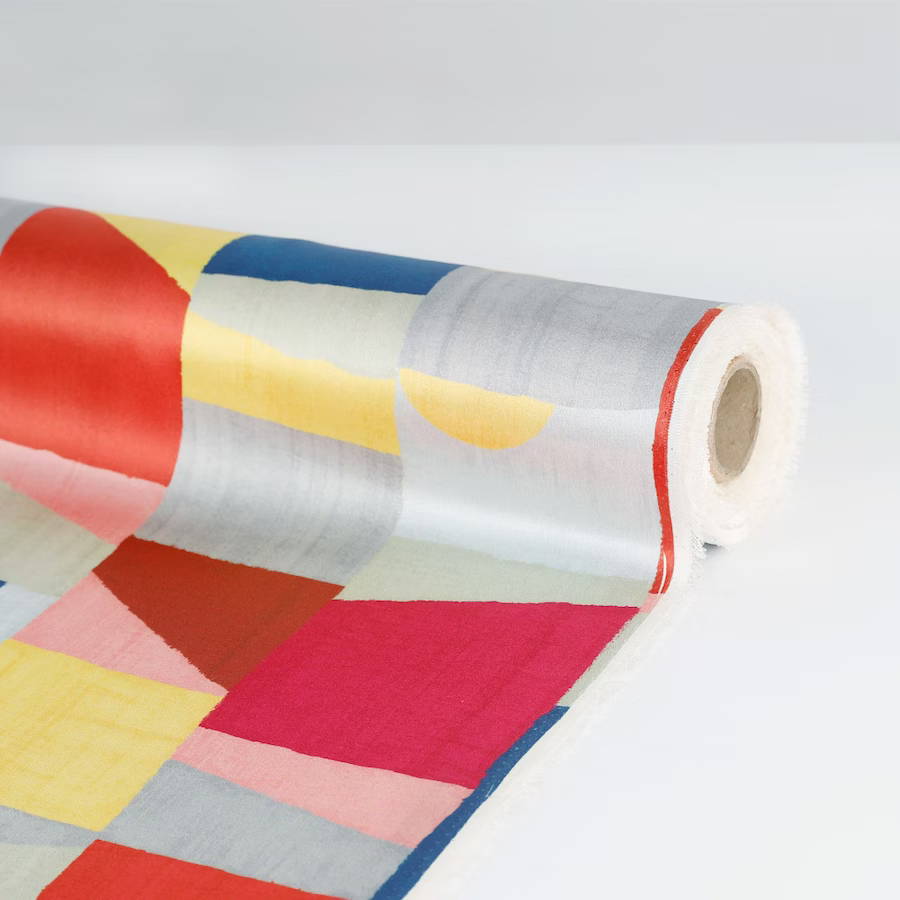 Paint Block Print Silk Satin - Multi
How incredible is this bold hand-painted style print?! It's a lavish lightweight silk satin that makes for a super luxurious feel on the body! We love the lustre and drape this non-stretch fabric lends to the Cielo, perfect for dresses, tops, blouses, special occasion pieces and lining options. It's currently available via mail order from your nearest store, or you can purchase it online here!

Update: This fabric is now sold out. Shop our avalaible silk satin fabric online, below -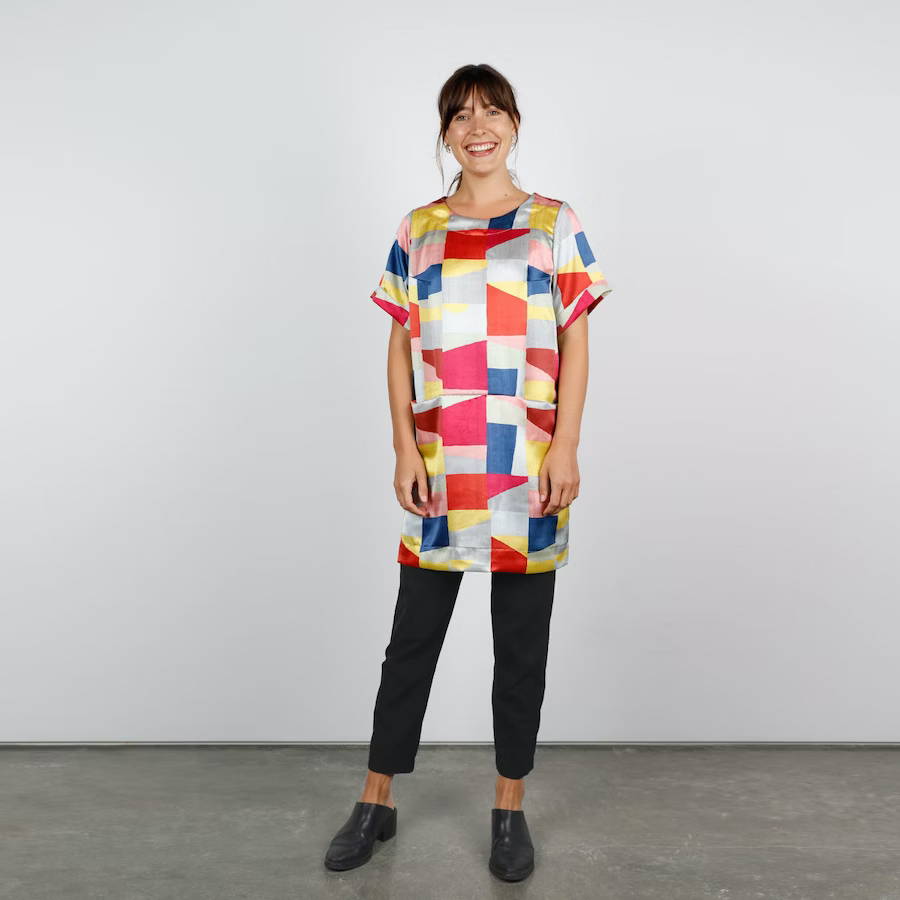 The tunic length makes this dress perfect for layering!
Now we're dreaming of making the dramatic gathered long sleeve version... With multiple style variations, you could easily make up a few different versions to have on wardrobe rotation. Share yours with us by tagging @wearethefabricstore or using #thefabricstore