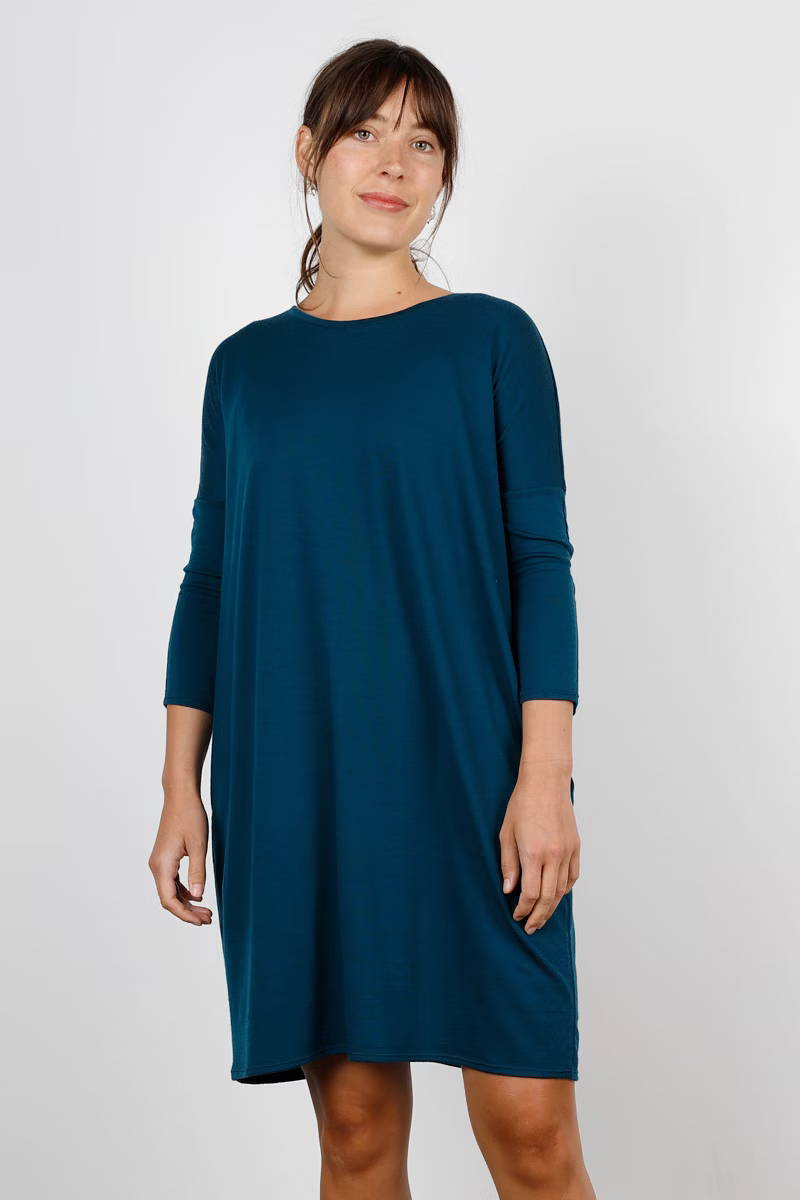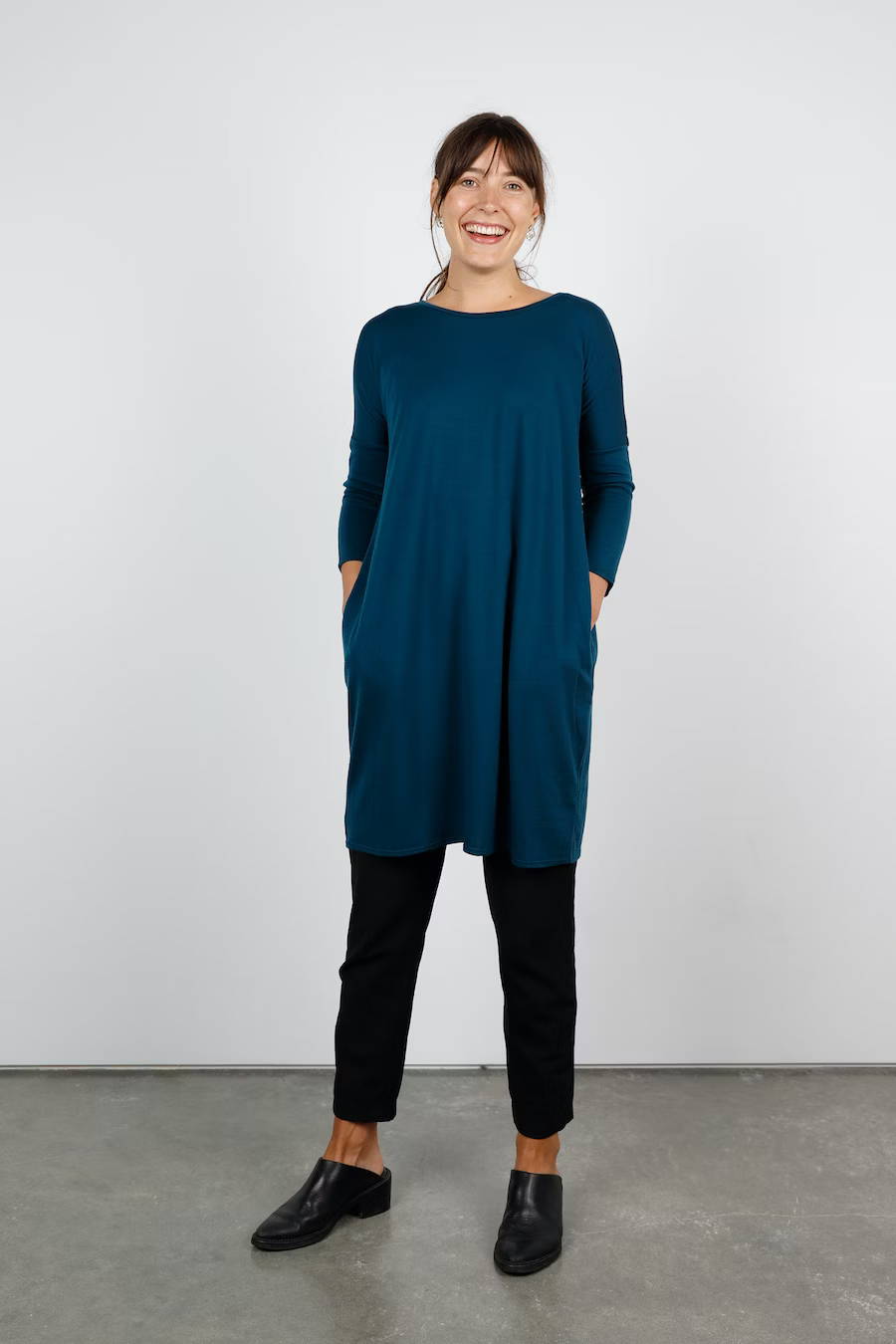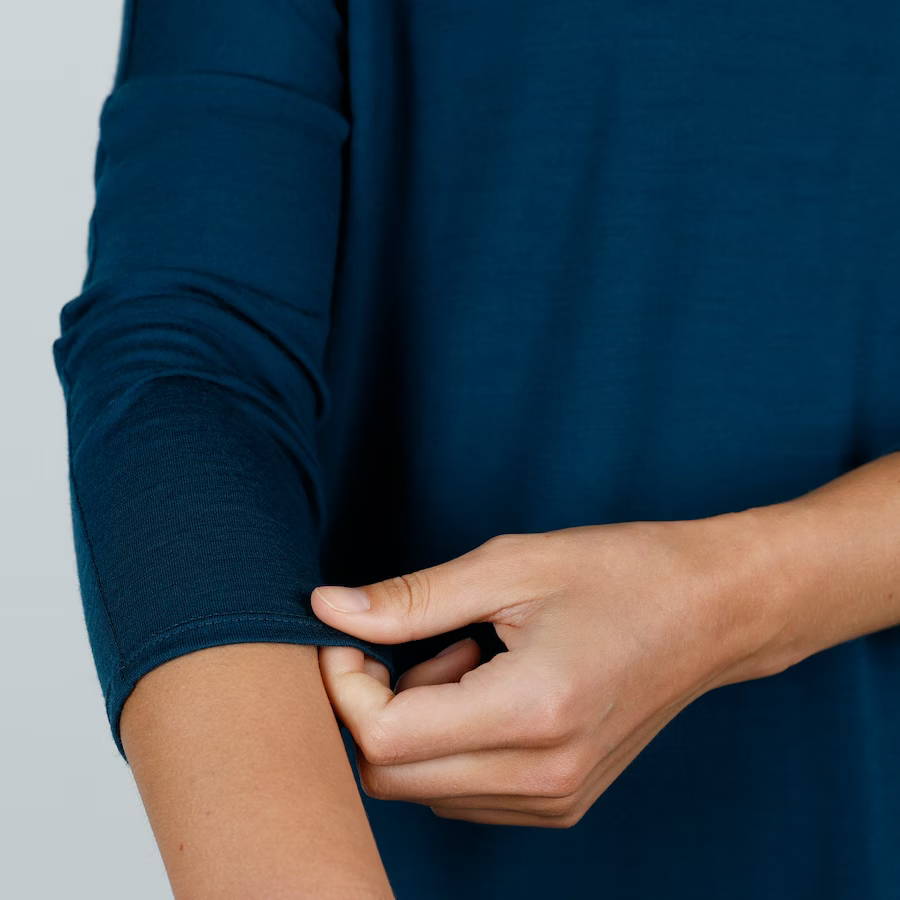 Tacara by Seamwork in 'Peacock' + Nikko by True Bias in 'Poppy'
We've seen so many gorgeous versions of the Tacara Dress by Seamwork and the Nikko Dress by True Bias over on Instagram, that a little while back, we decided to make one of each! These are perfect additions to any trans-seasonal #memade wardrobe – the Tacara's relaxed cocoon shape gives it an easy everyday vibe whilst the Nikko's smooth, slim fit makes it perfect for layering!
We made our Tacara up in 'Peacock' in size 0 for Ella and our Nikko is made up in 'Poppy' in a size 10 for Zosia.
Read our full review of these two patterns here.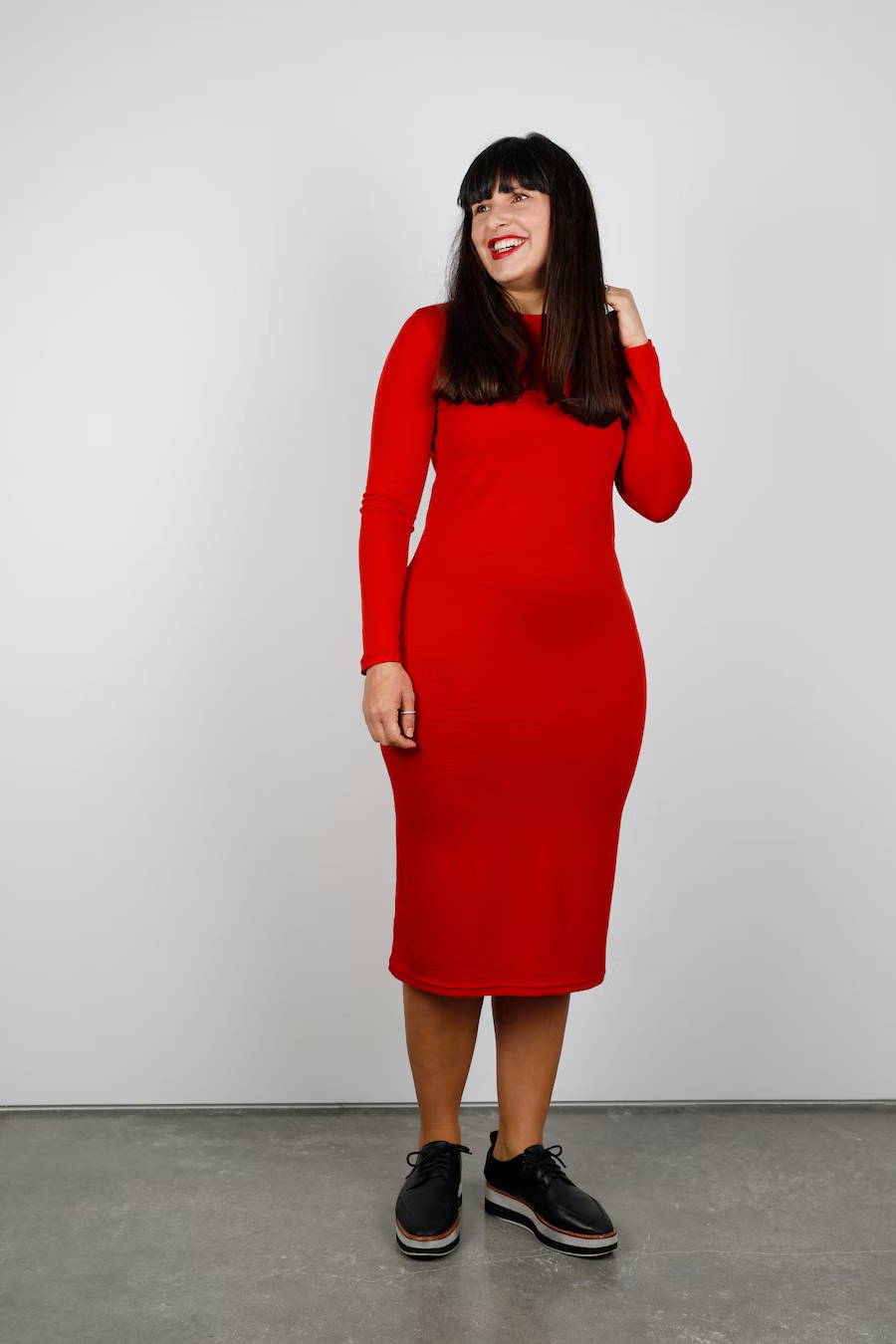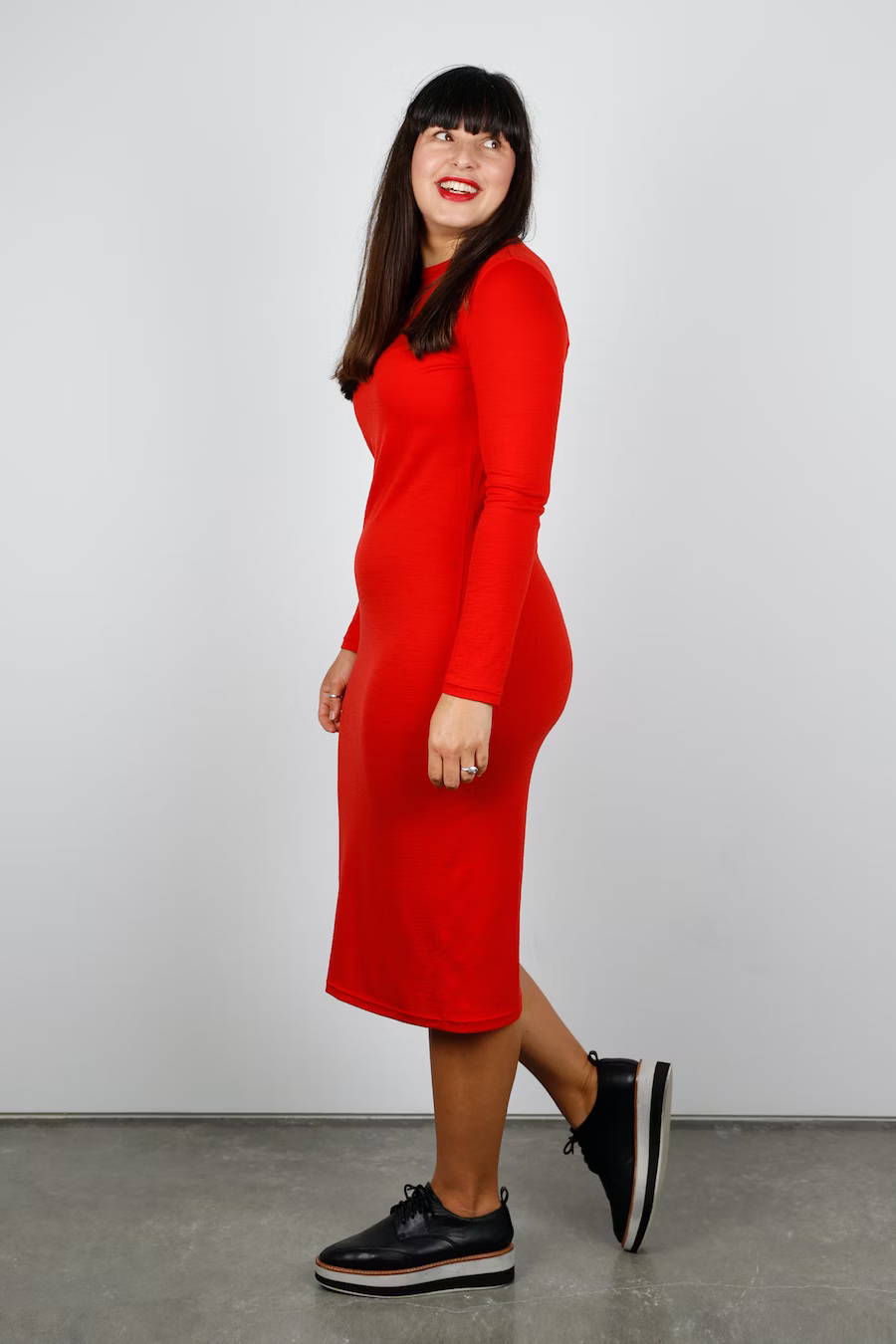 Kindly modelled by Zosia from our Online Team!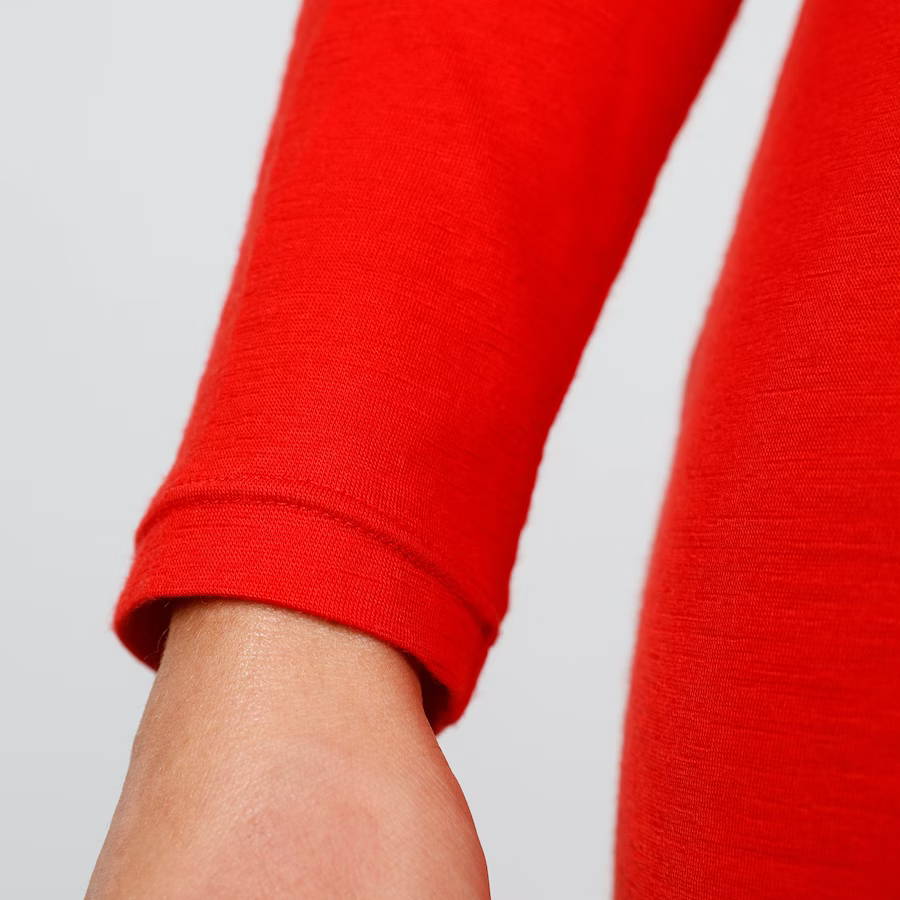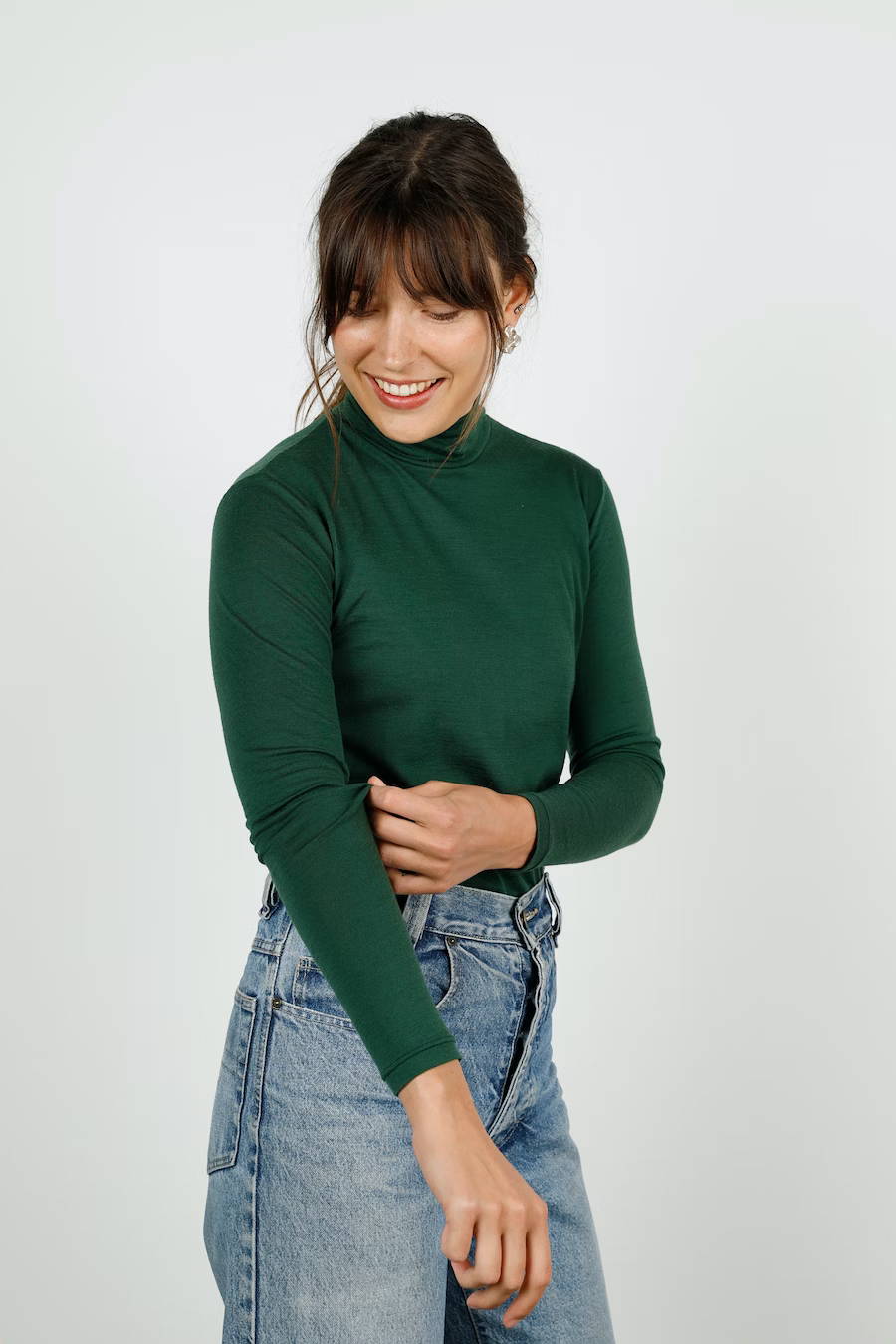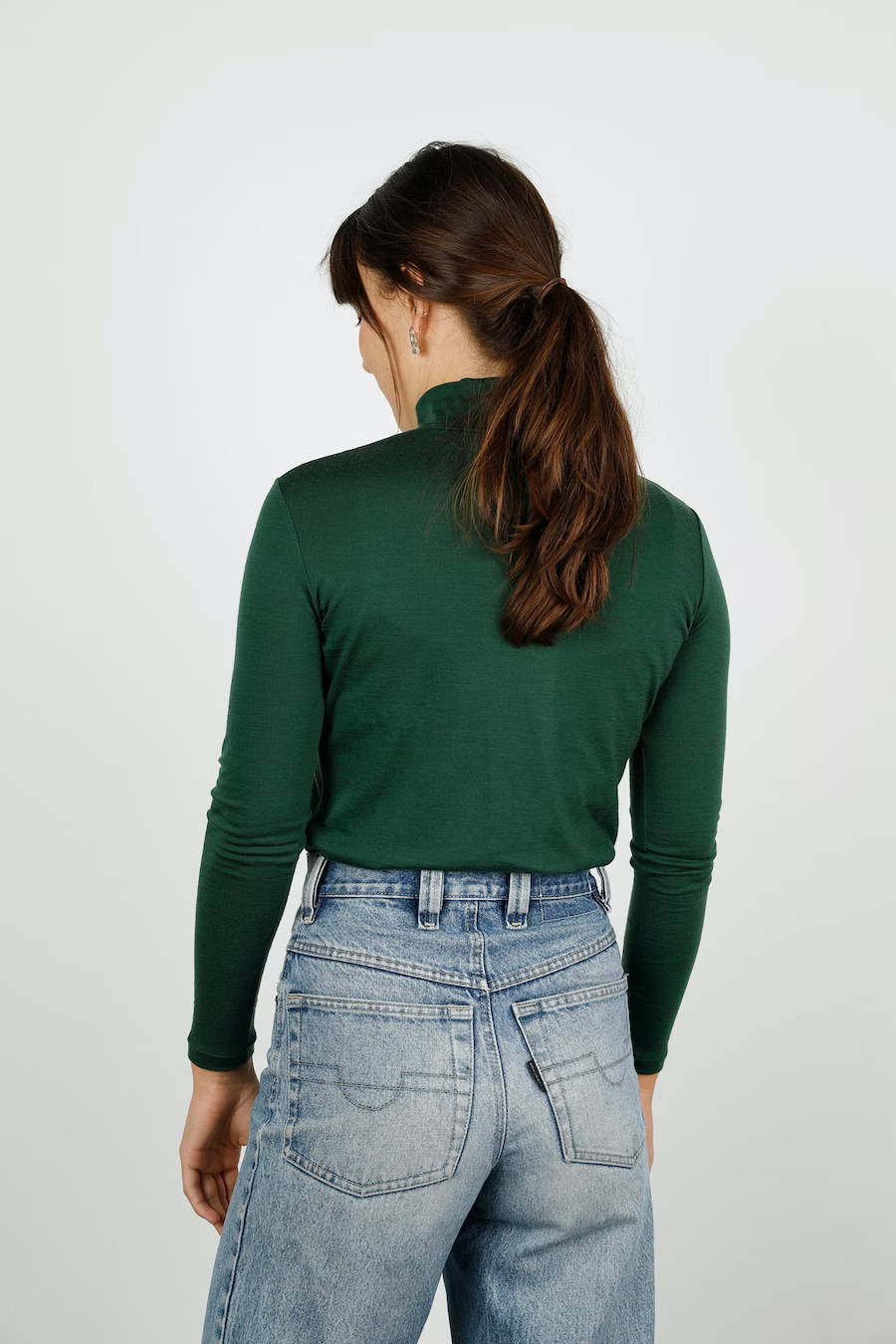 Papercut Patterns Rise and Fall Turtlenecks

Papercut Pattern's Rise and Fall Turtleneck patterns have a cult following of their very own, and it's easy to see why! We think these two variations of a popular cooler weather style are trans-seasonal essentials in any DIY wardrobe. The chic fitted 'Rise' version is ideal to throw on underneath dresses and tunics, and the dropped shoulder relaxed fitting 'Fall' option looks awesome paired with a high-waisted skirt or pants!
We chose new ZQ Premium Merino colours 'Evergreen' and 'Vanilla' for our two Rise turtlenecks above and below, and both were made up in size XS.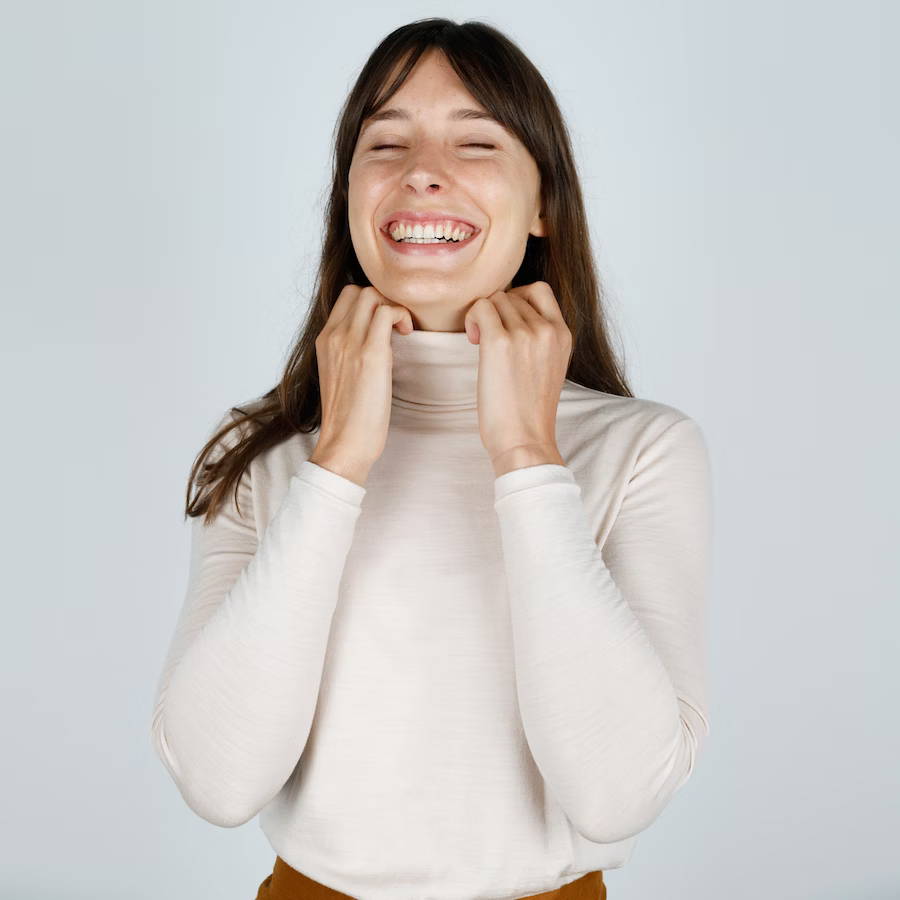 Thanks to Ella from our HQ team for modelling these for us! She's paired her Vanilla turtleneck with our in Victory Patterns Ester Pant in Ochre Linen.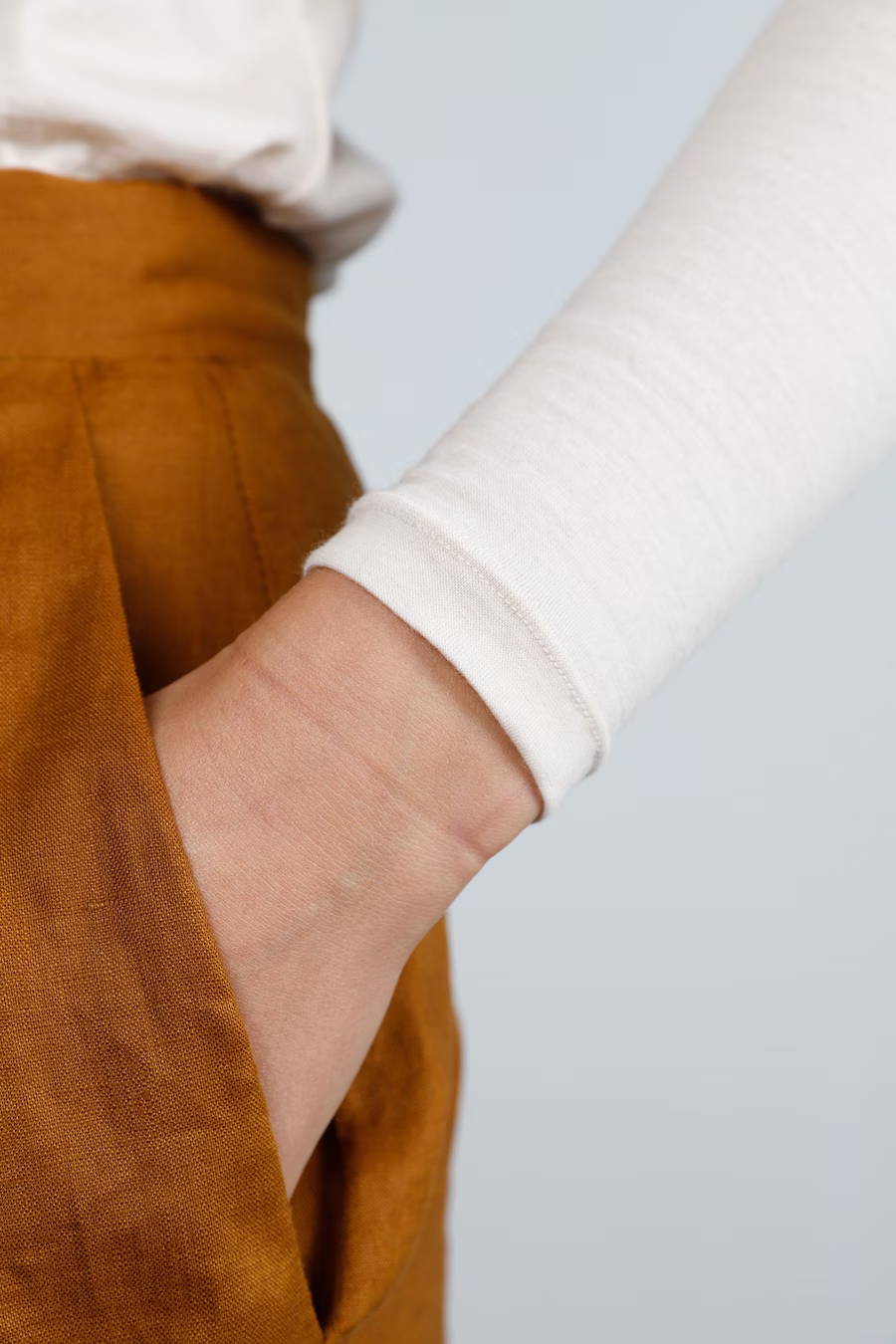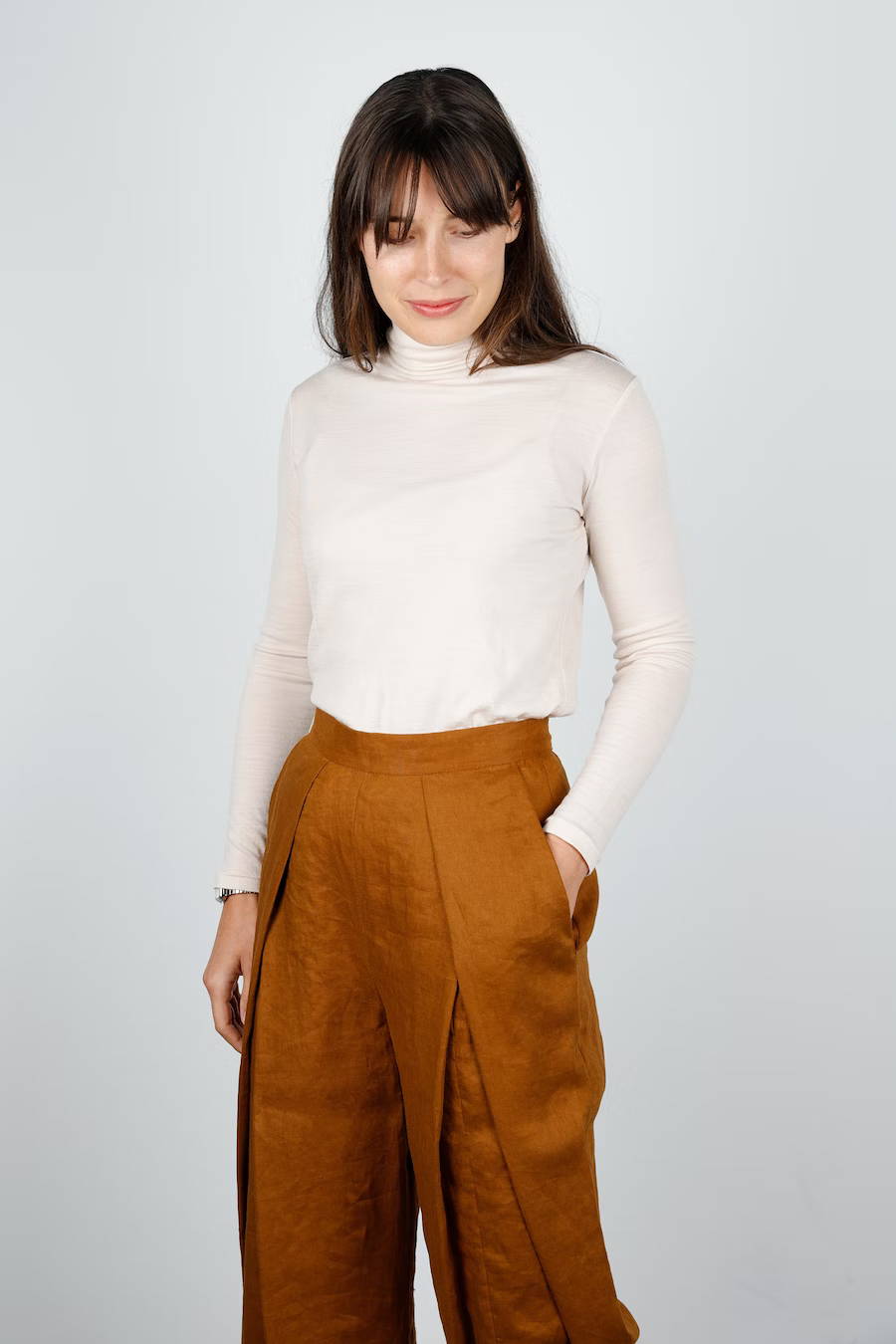 For our Fall version below, we picked new ZQ Premium Merino colour 'Petal' and made it up in size XS. We love it paired with our Dawn Jeans!
Our stores stock a range of Papercut Patterns, including the Rise and Fall Turtlenecks we used! You can also buy these as PDF digital download's directly from Papercut Patterns online here.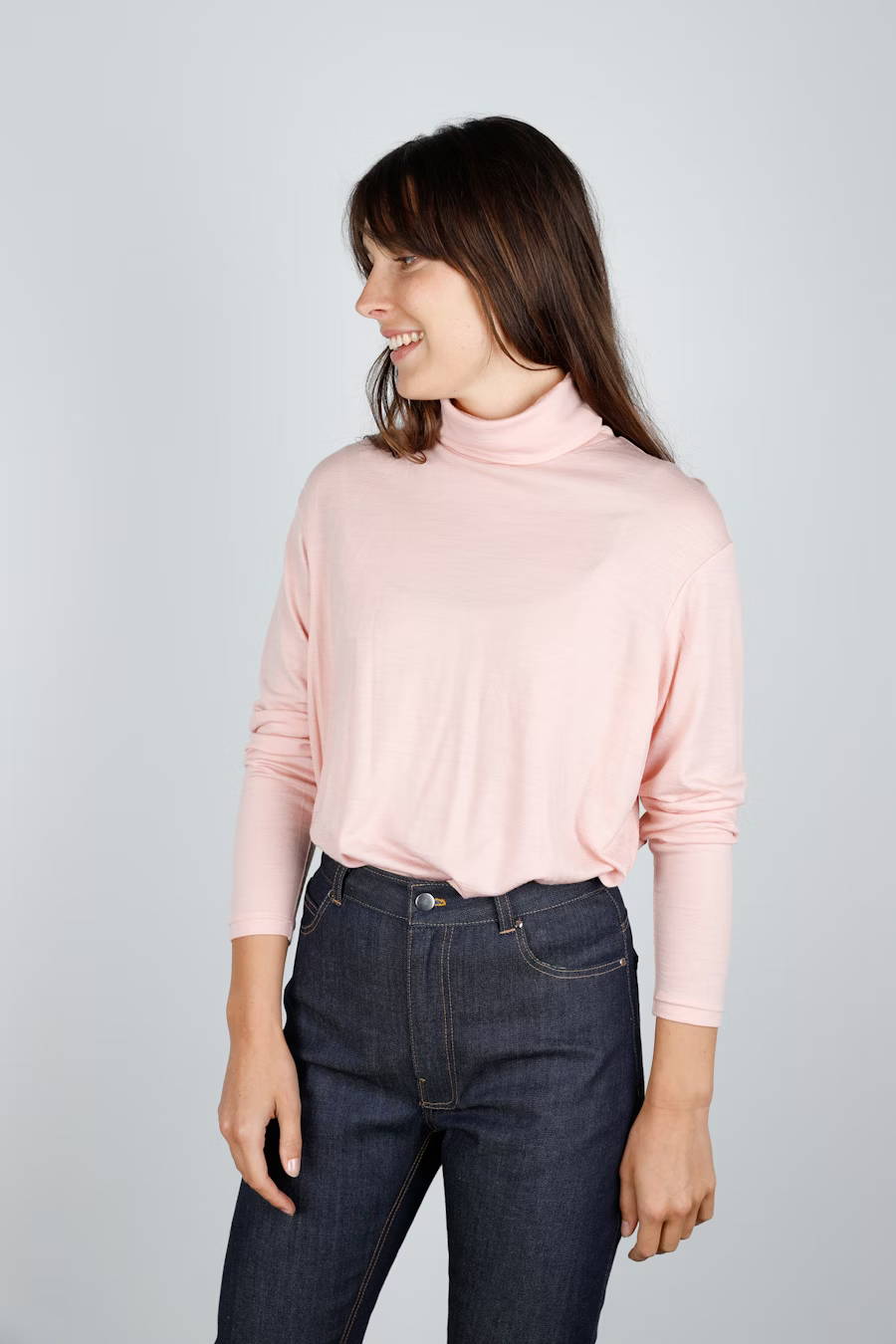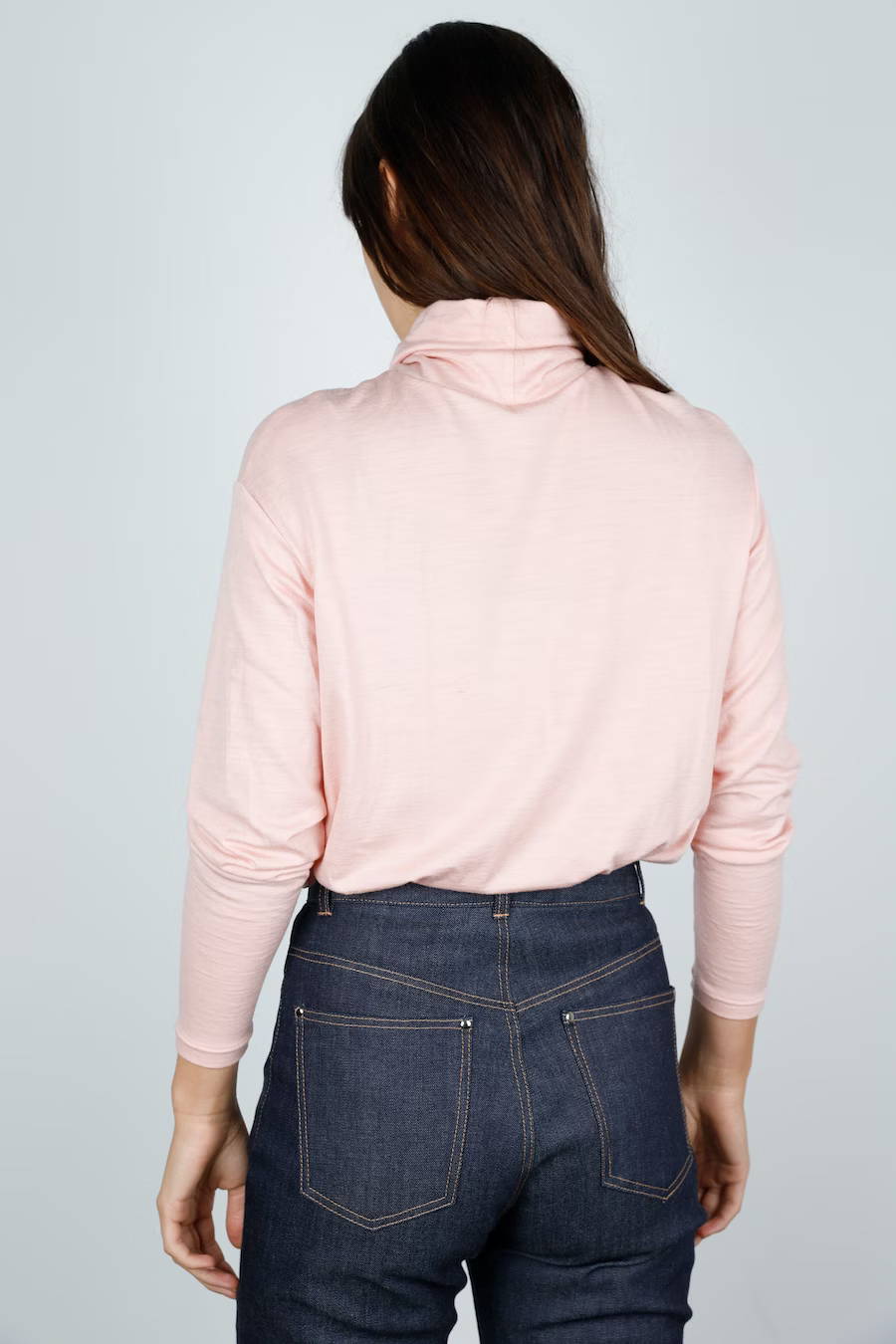 Our new ZQ Premium Merino jersey range includes a spectrum of over 20 beautiful exclusive colours, which we refine and add to regularly. Read more about our sustainable new approach to merino here and shop the range in your nearest store or online here.
New to sewing merino? Check out our handy guide for this incredible fabric and read more about its many benefits online here.