This week we've made up a trio of quick-sew tee's, perfect for those of us a little short on time and need a little #memade gift inspiration! We used the free Sage Tee pattern by Elbe Textiles, making it up in three different sizes, taking less than one metre of merino each! A classic easy-fit tee shirt is a must-have, trans-seasonal item for any wardrobe. We had a lot of fun capturing this sweet merino trio, kindly worn by Zosia, Dave & Jack from our online & warehouse team!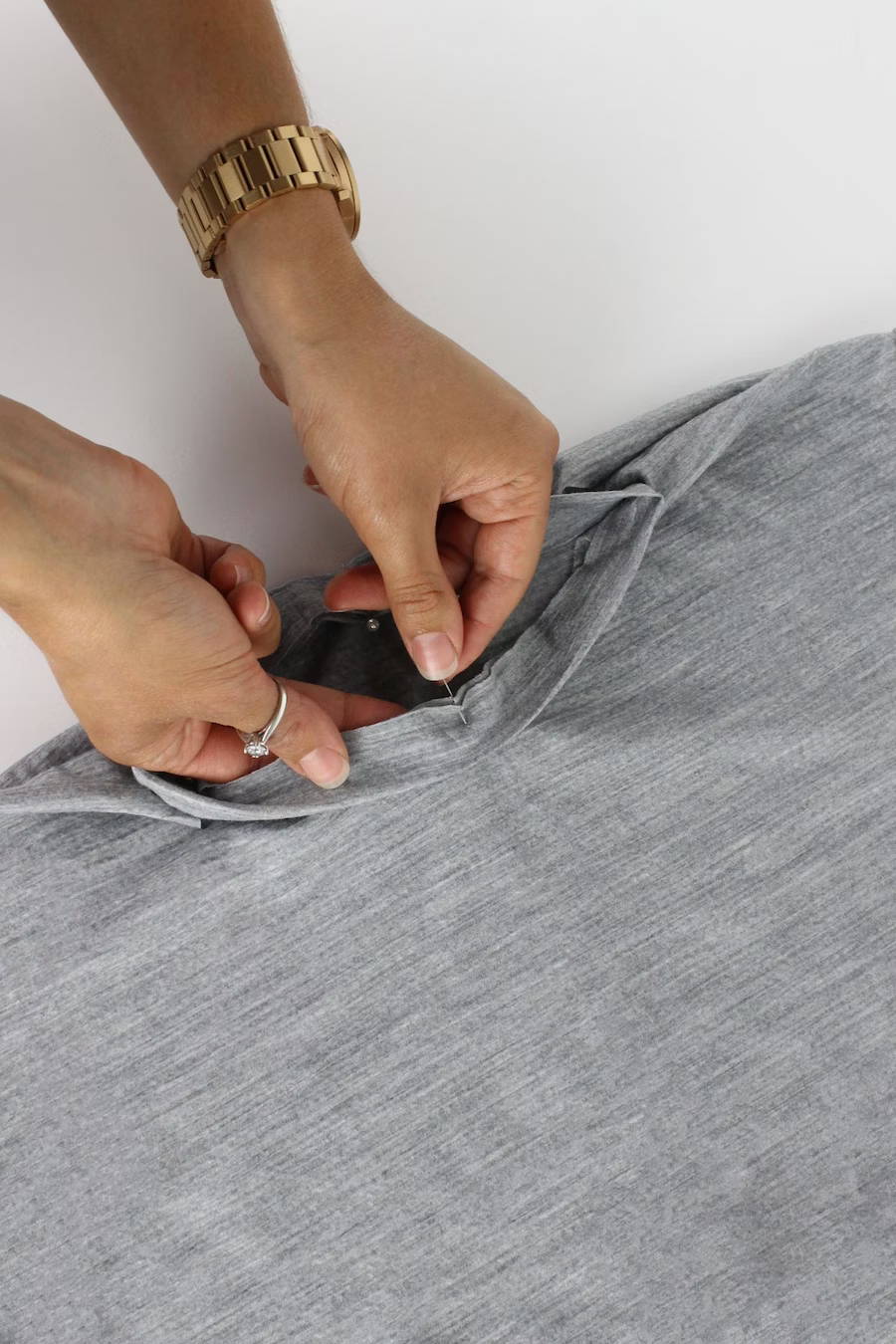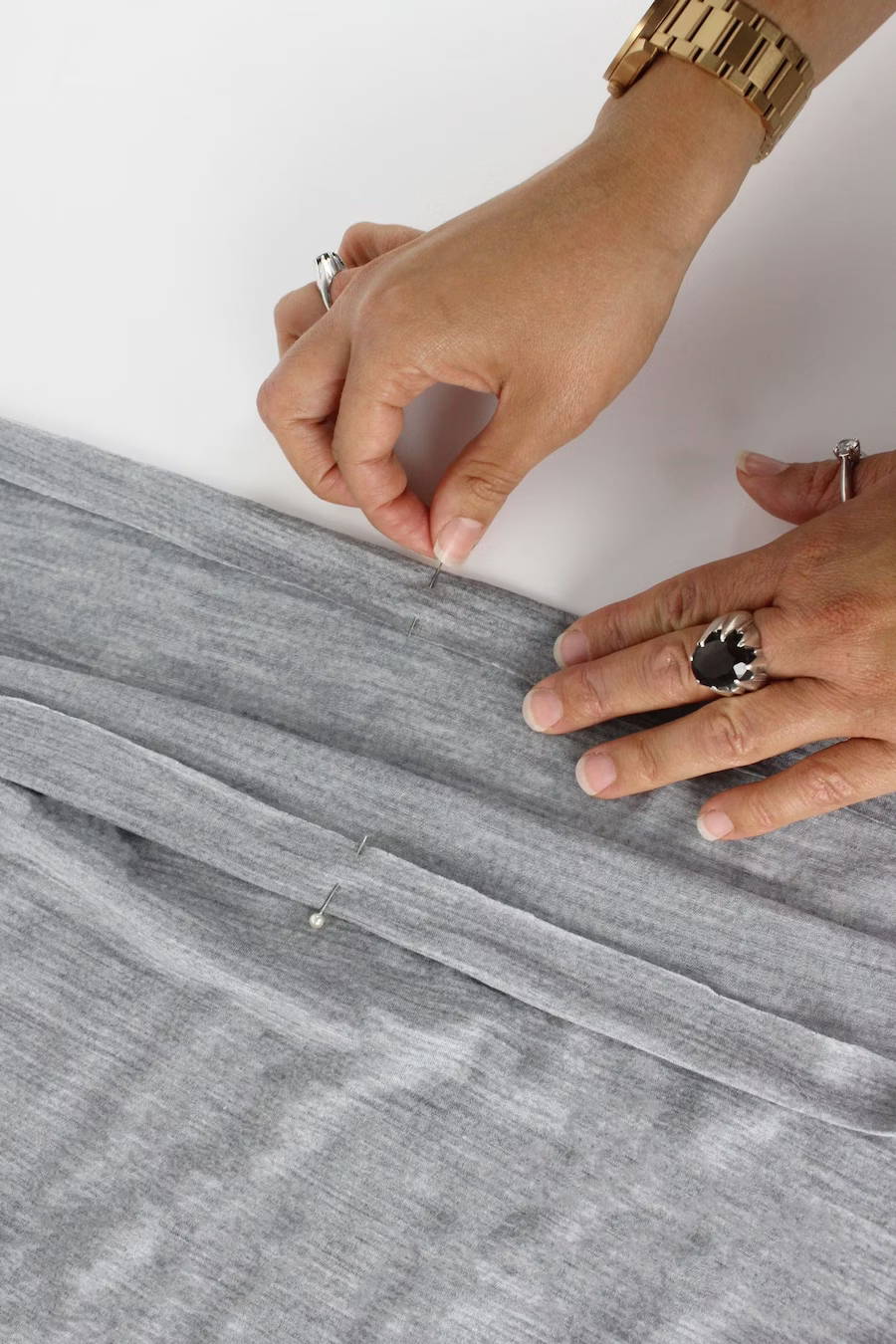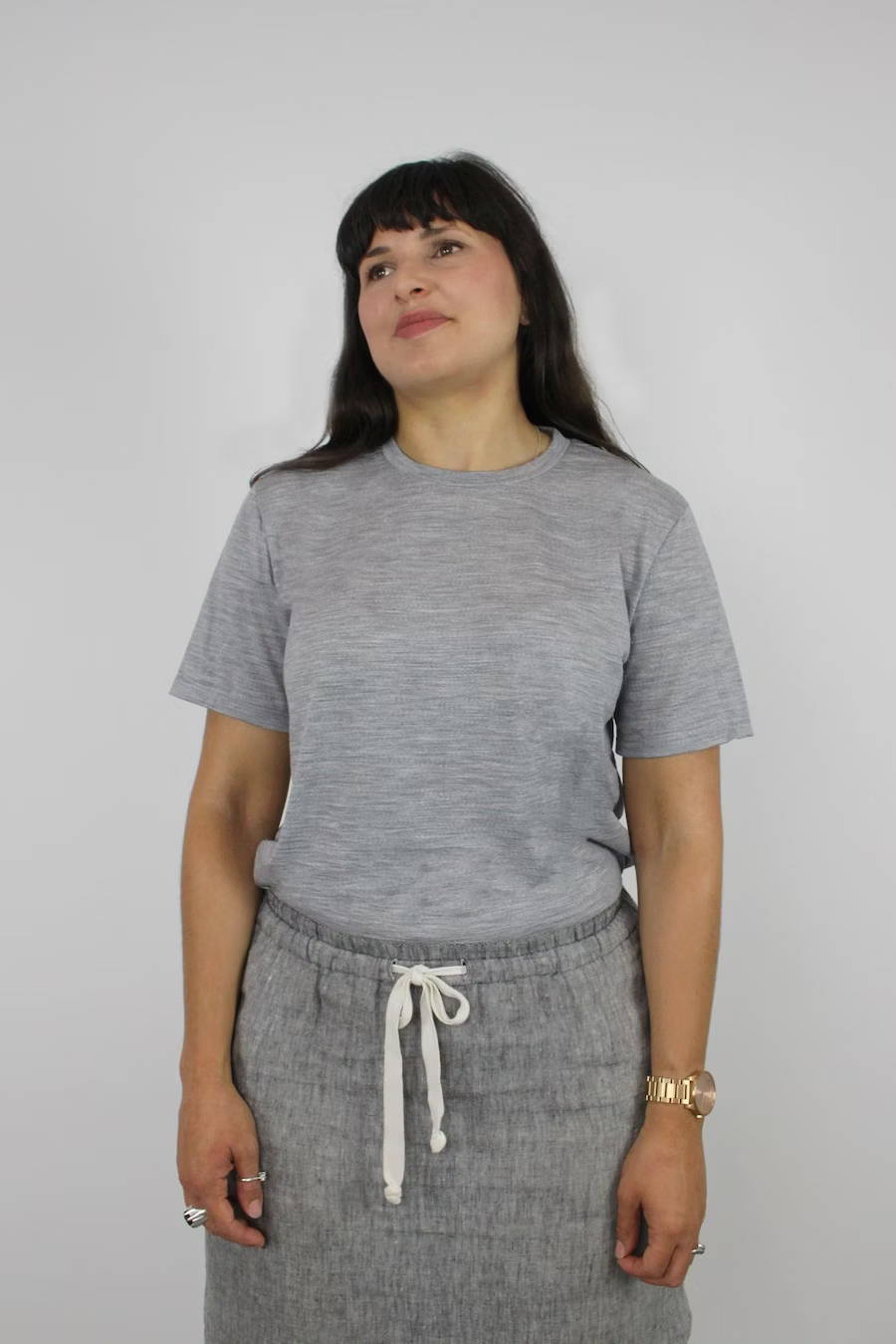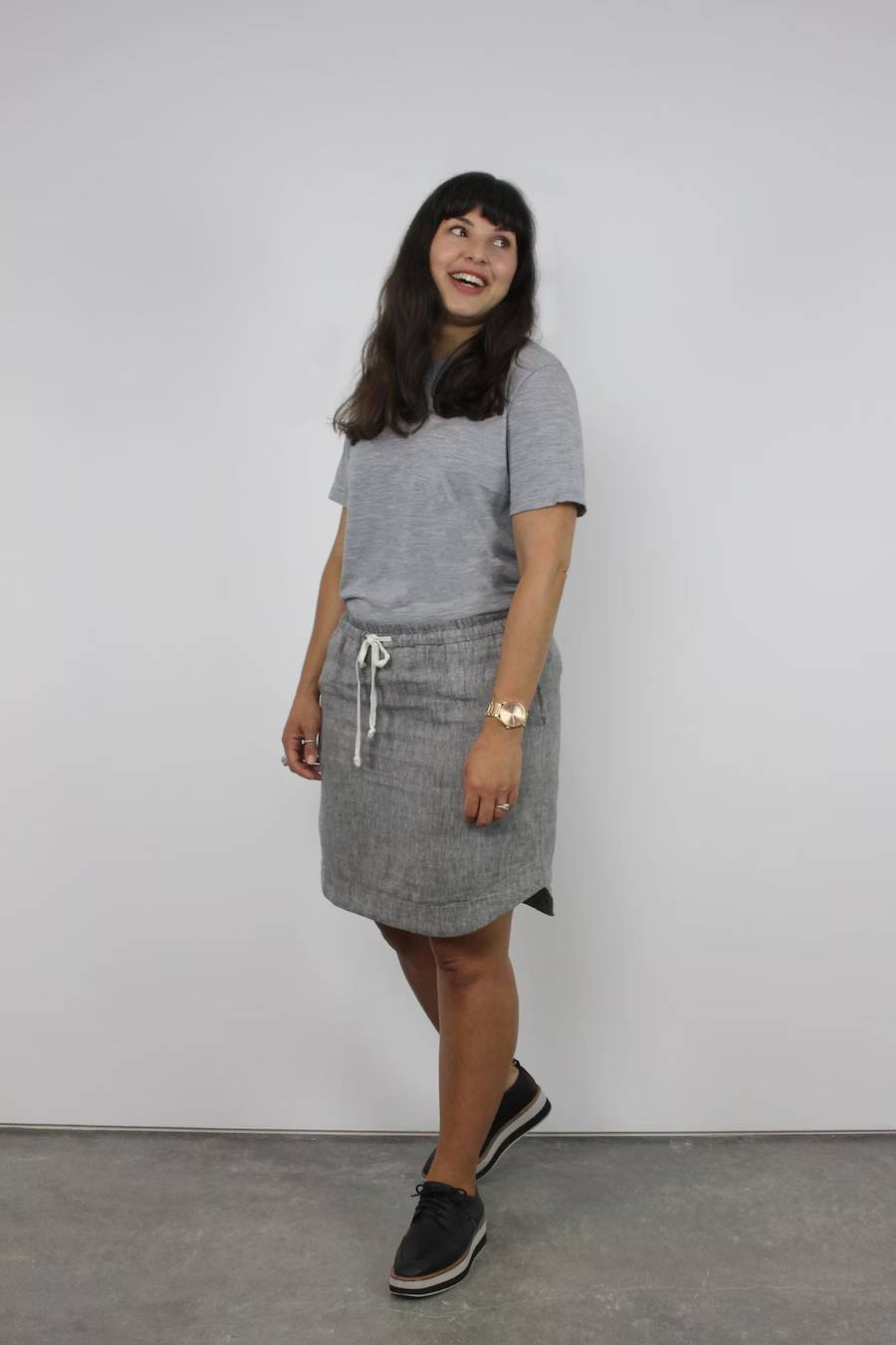 Elbe Textiles Sage Tee Free Download
Elbe Textiles describe The Sage Tee as basic, relaxed fit men's tee shirt with a crew neck and short sleeves, although we found without any modifications to the pattern, it works great as a unisex tee shirt pattern too! Zosia (above) wears size A in our Lightweight Merino Jersey - Silver Marle, Dave (directly below) wears size B in our Lightweight Merino Jersey - Polar Cream and Jack (Far Below) wears size C made up in our Lightweight Merino Jersey - Walnut Marle. For each tee shirt we only needed between 0.9m - 1m, as all of our three merino fabrics used are 160cm wide. We made no alterations to the pattern or sewing directions, the pattern instructions were super clear with diagrams that are nice and easy to follow! As recommended we used an overlocker/serger for the main construction and a cover-seaming machine to finish hems but you could use your plain sewing machine using a stretch stitch or zig-zag setting for sewing your seams (taking into consideration the patterns 6mm seams) and a twin needle for finishing the hems, which would work just fine too.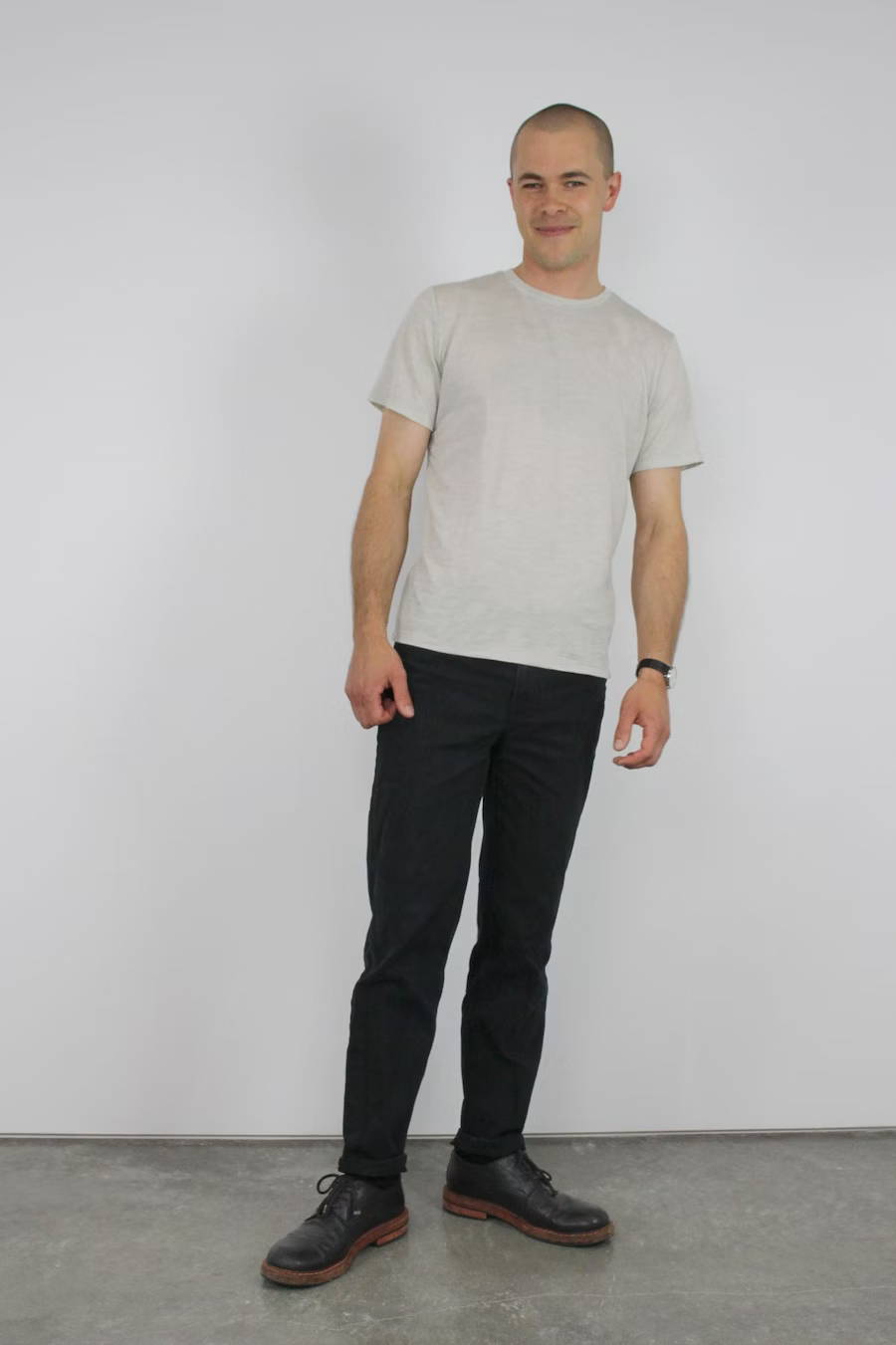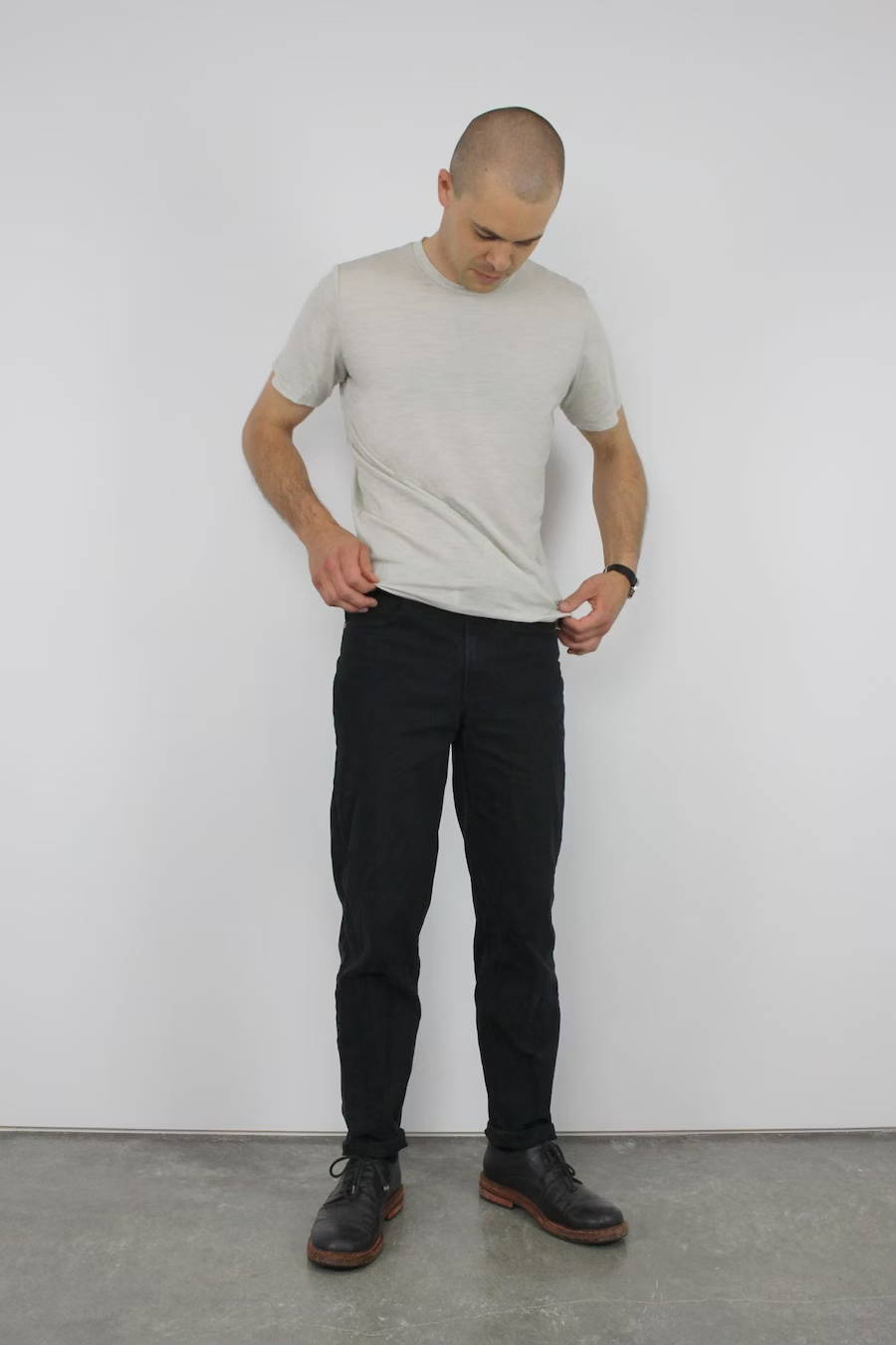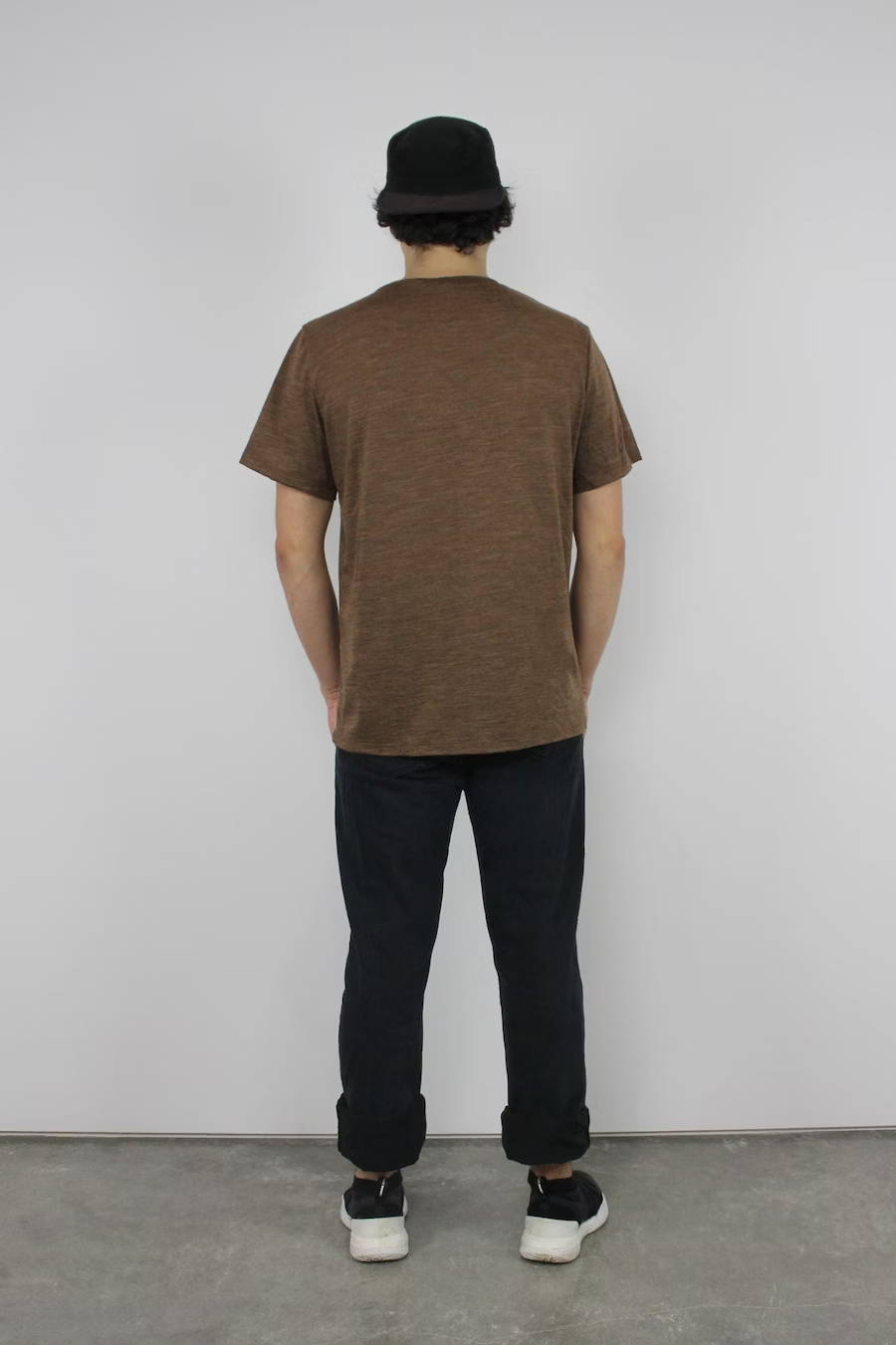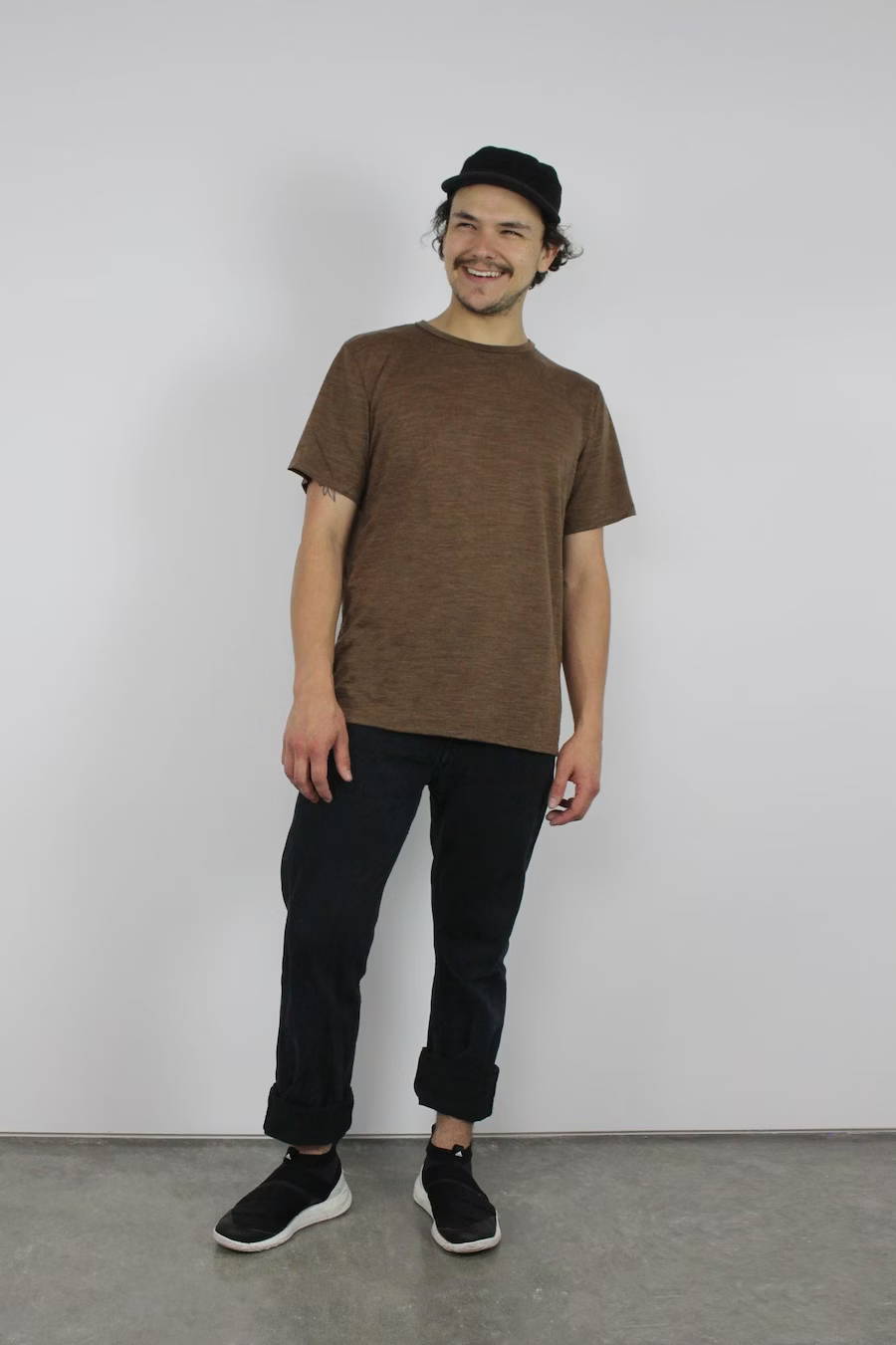 Lightweight Merino Marle Jersey in Silver Marle, Walnut Marle & Polar Cream
We have five recent additions of Merino Marle fabrics that have added to our Online Collection and into all of our Bricks & Mortar stores, this 150gsm lightweight style is ideal for layering or worn on its own in warmer seasons. You could make up this pattern in a variety of knit fabrics and as the temperature heats up here in the Southern Hemisphere, we love the idea of using lightweight cotton or a slubby cool linen knit for an extra cool summer option!
Check out our suggestions featured below, from top to bottom:
Organic Cotton Stripe Jersey - Buttermilk / Toffee, Organic Cotton Stripe Rib - Black, Stretch Viscose Jersey - White, Drawn Stripe Cotton / Linen Jersey - Dove, Linen / Modal Jersey - Elephant Grey, Merino Jersey Three Stripe - Black/Mushroom/Ivory, Viscose Multi Rib - Ivory & Stretch Cotton Jersey - Chocolate.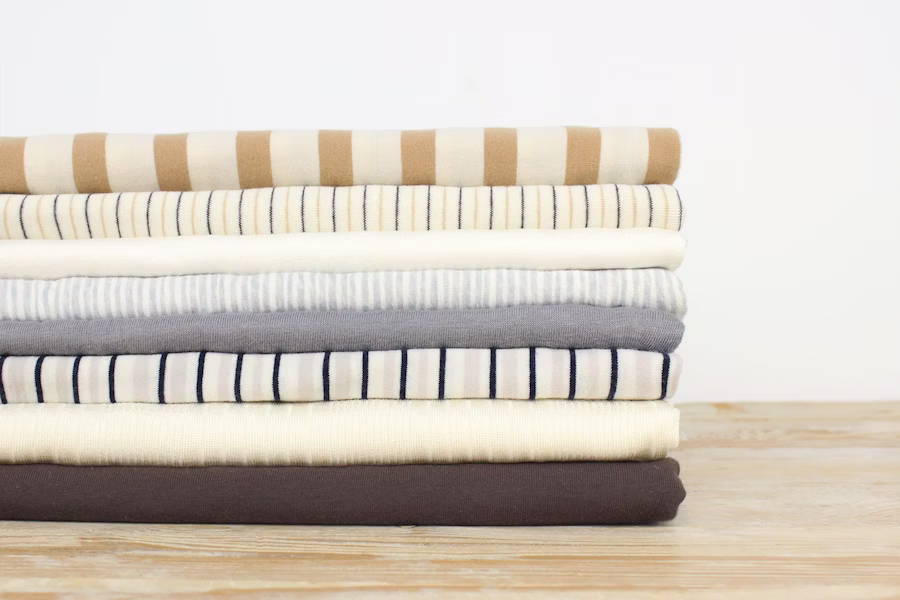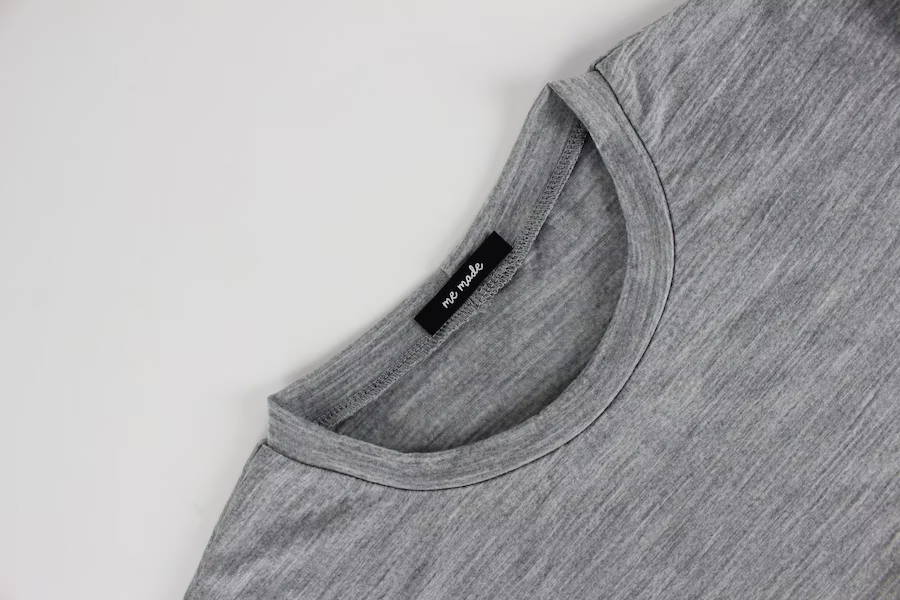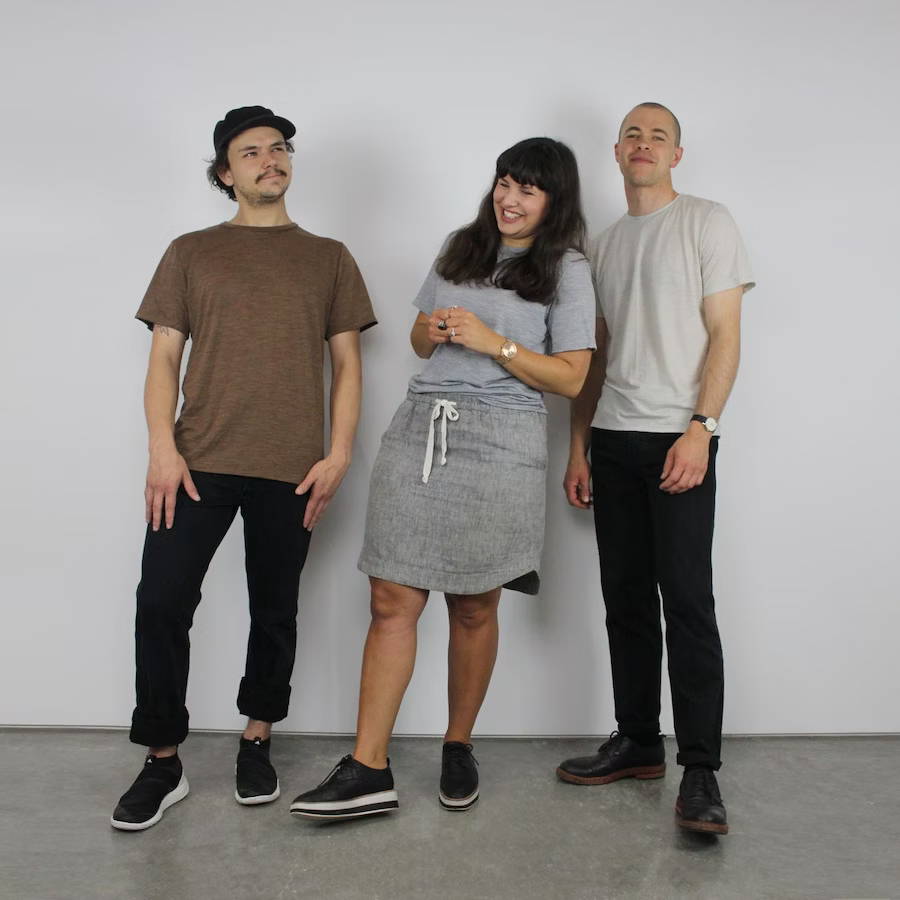 We would highly recommend making up the Elbe Textiles #sagetee - a useful garment you'll get plenty of wear out of, they'd also make great DIY gifts for friends and family!
Feeling inspired to give it a go? Be sure to share your creations with us on Instagram by tagging @wearethefabricstore or using #thefabricstore
A huge thanks to our wonderful models and Annelise (our talented machinist) from The Fabric Store online team!