On the blog this week we're featuring the beautiful Bellbird Wrap Dress from Common Stitch in our Red Clay Exclusive Linen kindly worn by Briar from our HQ team! The pattern features a wrap front, in-seam pockets, waist ties and a sloping shoulder as well as a couple of variations. Read on for our review of this simple but sweet wrap dress!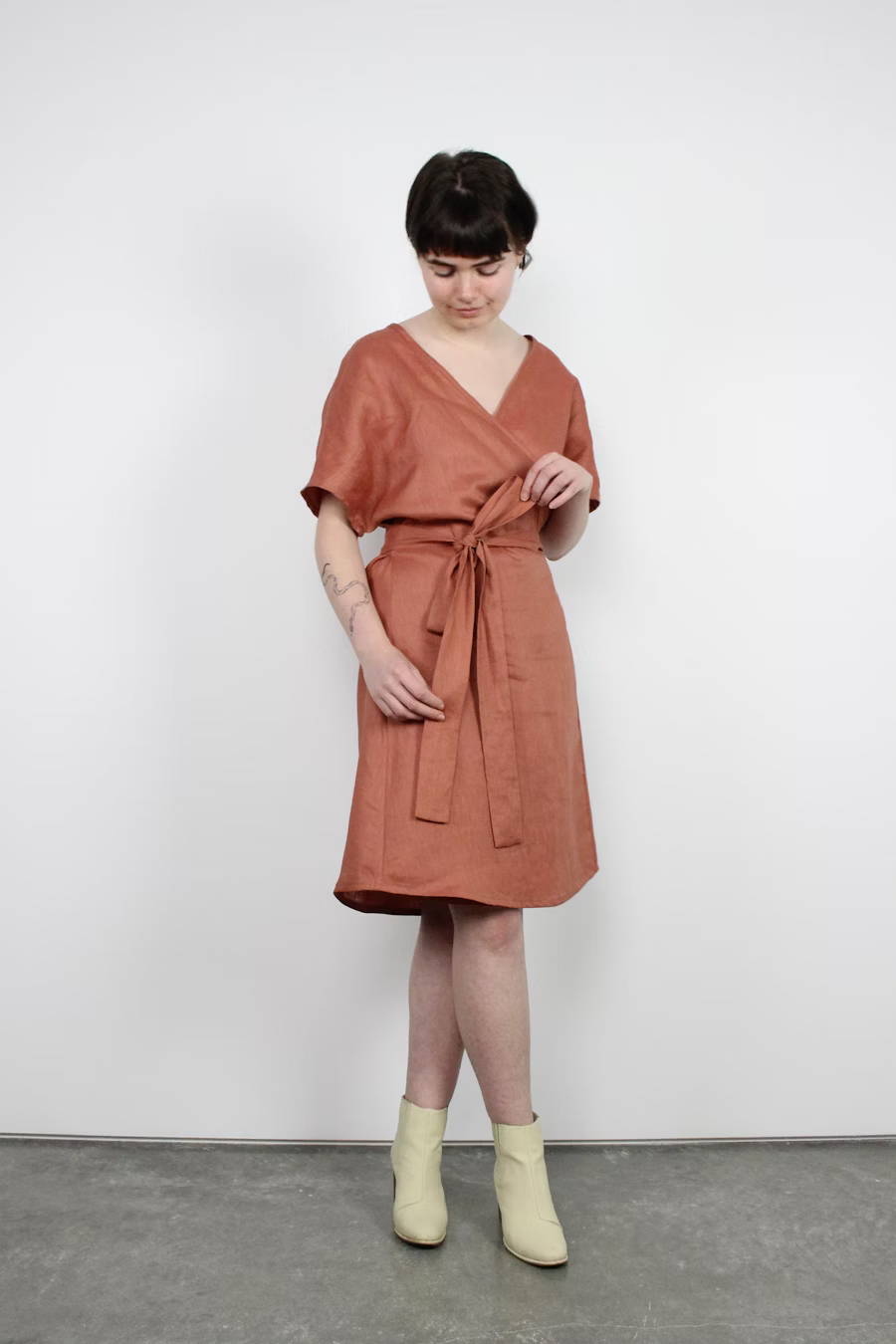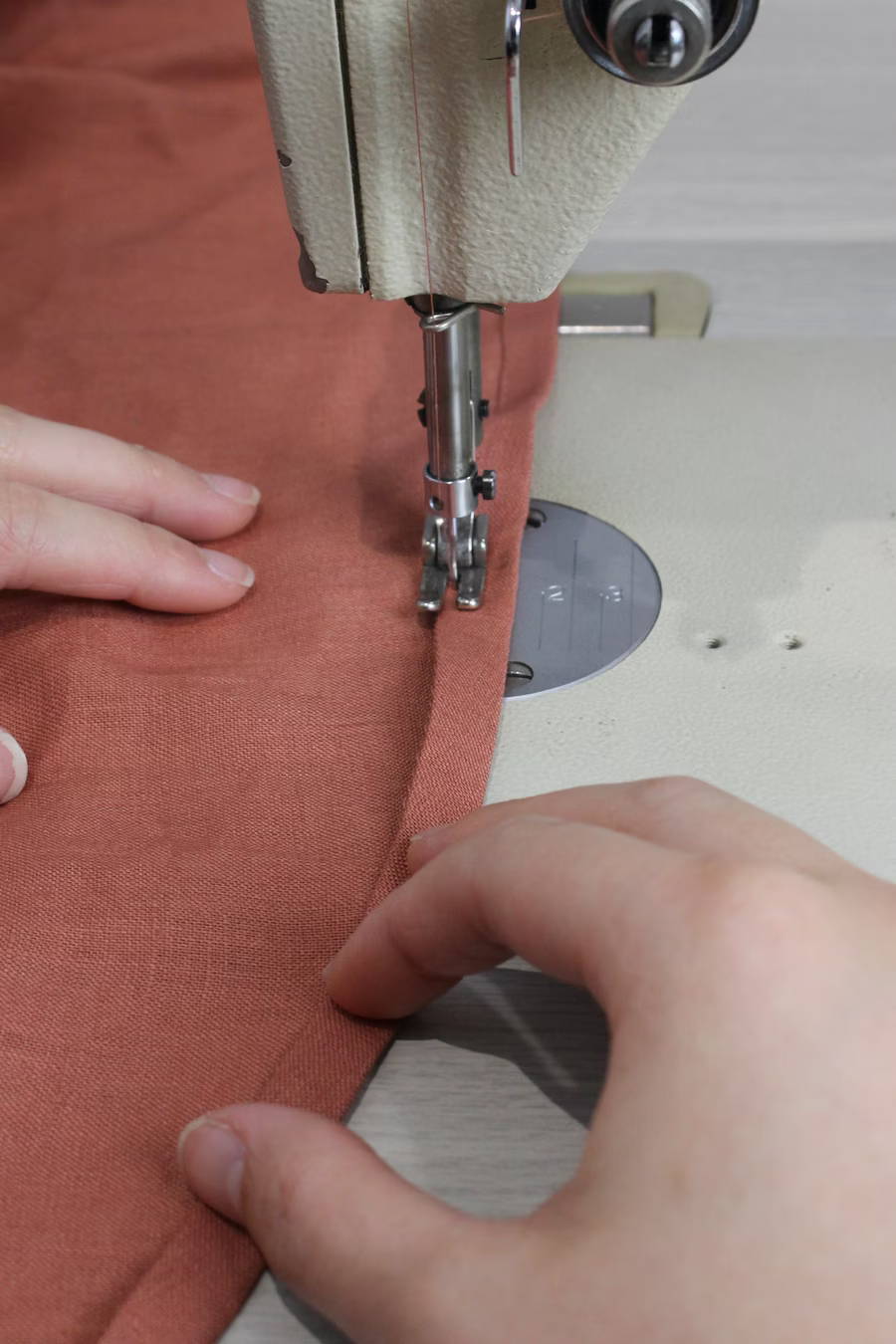 Bellbird Wrap Dress and Top by Common Stitch

We made the Bellbird Wrap Dress in a size 8 according to Briar's measurements, using 2m of our Red Clay – Linen (140cm wide). Common Stitch does recommend up to 2.5m of fabric for this pattern but as we used our own pre-made bias binding our yield was less. We used 2.6m of our pre-made matching Linen Bias Binding – Red Clay . No alterations were made to the pattern and we found it turned out great!
The instructions were clear and simple making this a breeze to whip up, taking less than a day to make from cutting to pressing the finished garment! Common Stitch recommend this pattern for an Intermediate sewist which we would agree with. We do think an advanced beginner sewist could give it a go if you are willing to attempt sewing bias binding!
When cutting our pieces we did lay the waist tie pattern pieces parallel to the selvedge (opposed to the cut edge shown in the handbook) to reduce wastage of fabric and found laying on this grain line worked fine.