On the blog this week we couldn't resist reviewing another style from Papercut Patterns newly released RUBIX collection – the Stacker Jacket! This classic jacket is a super versatile shape with a modern boxy silhouette and pairs well with loads of different garments! Read on for our full review of this pattern, kindly worn by Annelise from our HQ team.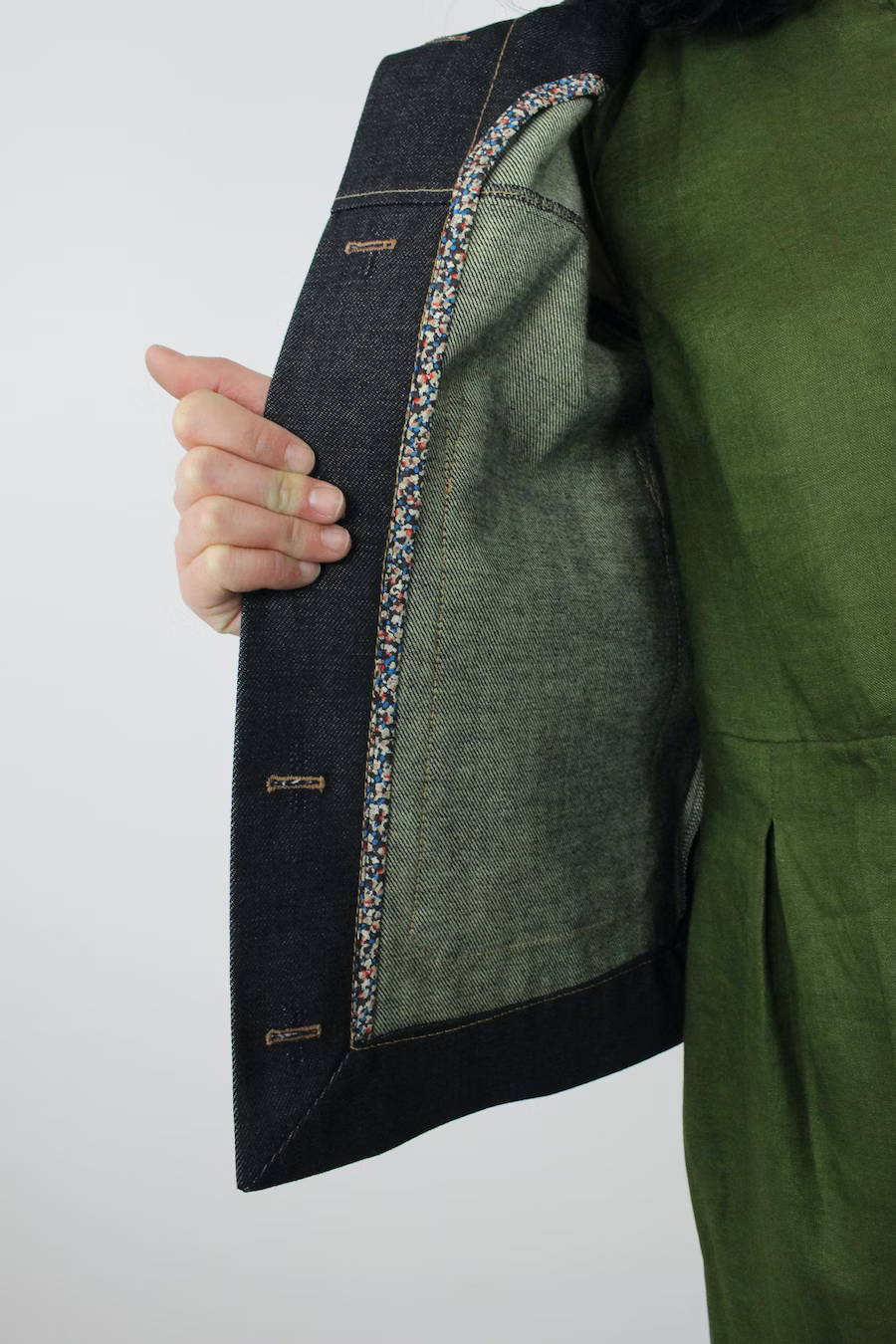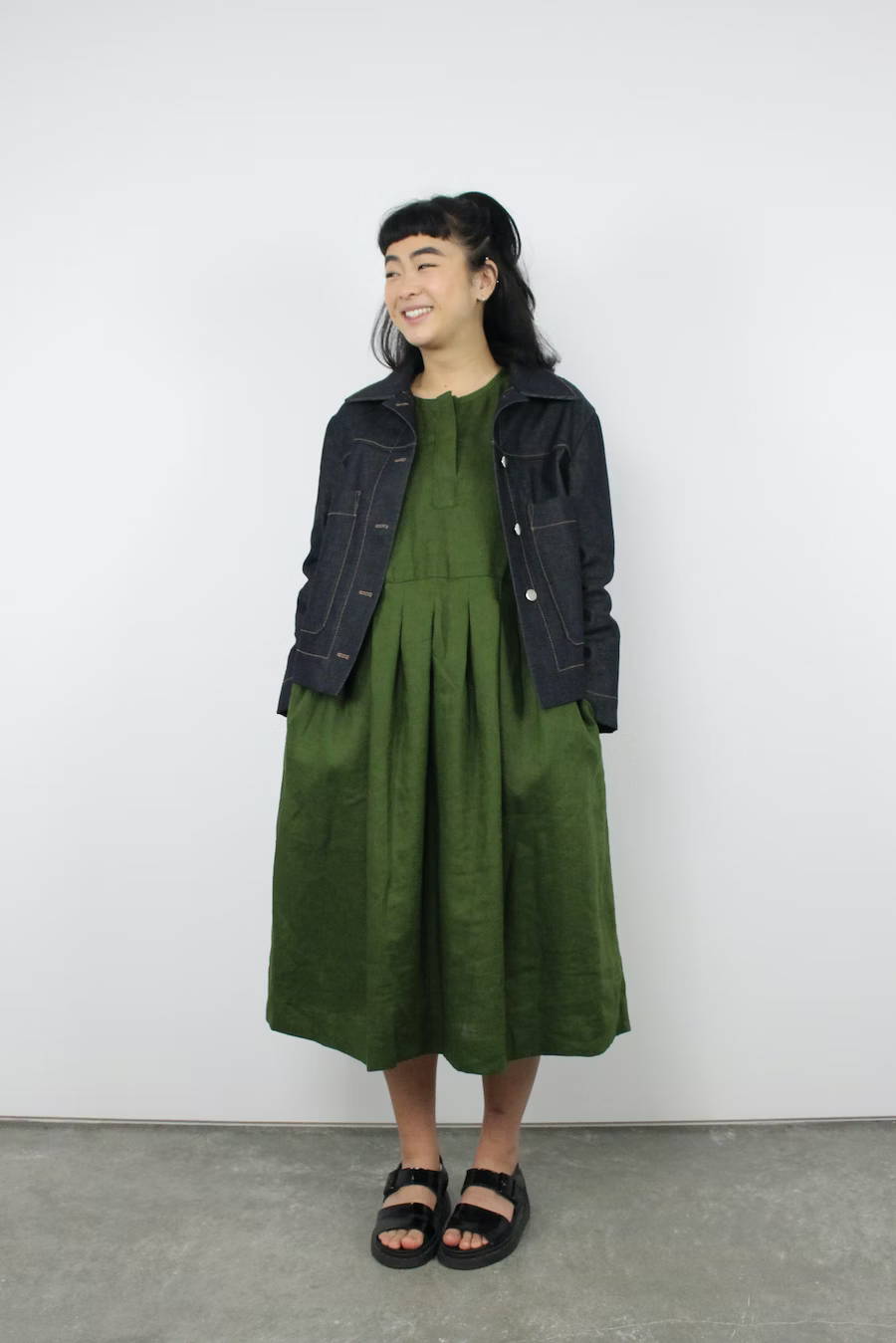 Papercut Patterns – Stacker Jacket
This jacket is a cute everyday utility button-up style featuring a cropped boxy fit! With a choice of flapped in-seam pockets or oversized patch pockets to carry all your essentials, the Stacker can be fully lined and features a drop shoulder and a classic collar.
We chose to make up a denim version of this jacket with patch pockets, five centre front buttons instead of four and we decided not to line ours. We used 1.4m of our 12oz Vintage Weft Denim (146cm wide), plus some colourful bias binding along the front facing seams for a nice, tidy finish! The binding used is our Liberty Bias Binding – Pepper / X taking 1.1m. Annelise's measurements sat in the size 2 column but suited the finished garment measurements of the size 1. We made up a size 1 for Annelise according to the finished garment measurements provided and we'd recommend looking at both body and garment measurement charts to consider what sort of fit you would like. We did find the armhole of the size 1 to be quite narrow on Annelise!
We made a couple changes to the sewing process for our unlined version, including 'sandwiching' the front facing pieces between the collar pieces, stitching the top collar on first, then 'ditch-stitching' in the seam to catch the underside of the collar seam (like you would a shirt collar stand). We chose to add horizontal button holes in place of the vertical ones recommended on the pattern to suit our heavier denim. Papercut patterns recommend this jacket for a skilled sewist and we would definitely agree!
You can purchase the hardcopy pattern in all of our New Zealand and Australian bricks and mortar stores as well as from our International Online Collection here.
Like the dress Annelise is wearing underneath? It's the Pleated Dress from Peppermint magazine made up in our Caper Linen!