This week on the blog we review the latest free sewing pattern from our friends at Peppermint Magazine – the Everyday Dress! It's a super easy to wear wardrobe staple with a reversible neckline, simple silhouette, side pockets and an optional waist tie. We definitely recommend giving this pattern a go, not only is it FREE, but it's a fairly simple garment to make for an advanced beginner sewist.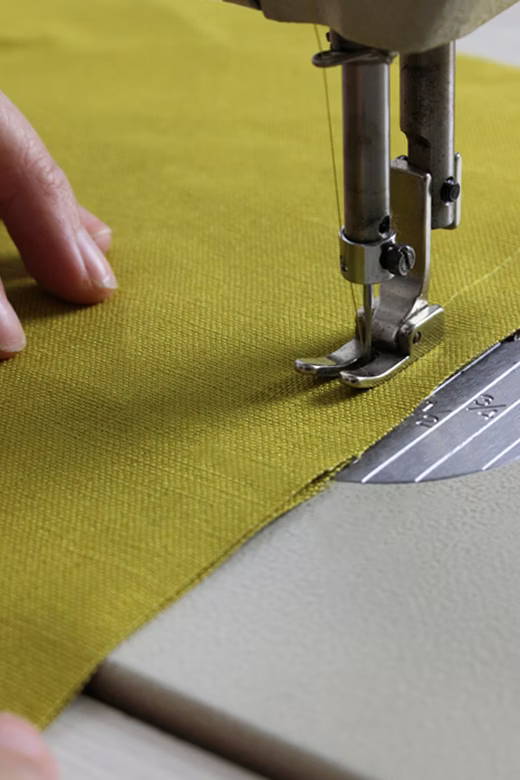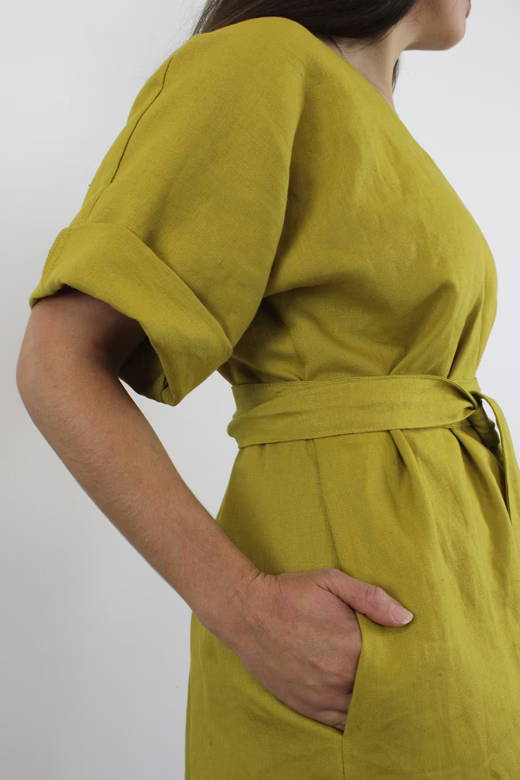 Everyday Dress by In The Folds for Peppermint Magazine
The Everyday Dress pattern is available as a free print-at-home download from the Peppermint Mag Sewing School.
There are two ways to check your size for this pattern – against the body measurements or against the finished garment measurements. We checked Zosia's measurements against both and whilst she matched the size 3 body measurements, we felt that the size 2 finished garment measurements would give her a better fit.
Going off the finished garment measurements worked a treat and the size 2 ended up being a great fit! We did find the sleeve hem sat quite low on Zosia's arms so decided to go for a slightly more casual vibe and turn them twice back for the photos. The dress is an easy breezy silhouette, with a reversible neckline that falls from the shoulders and comes with an optional waist tie. It's definitely a versatile 'every-day' shape; you could layer it up over merino and tights for cooler days or wear it by itself when the weather is warmer! We used the recommended 2.3m of our Heavyweight Linen – Chartreuse (135cm wide) for our dress.
As always with free In The Folds patterns for Peppermint Magazine, the instructions are super easy to follow and well detailed. They suggest that this pattern would suit an advanced beginner level sewist, which we would agree with!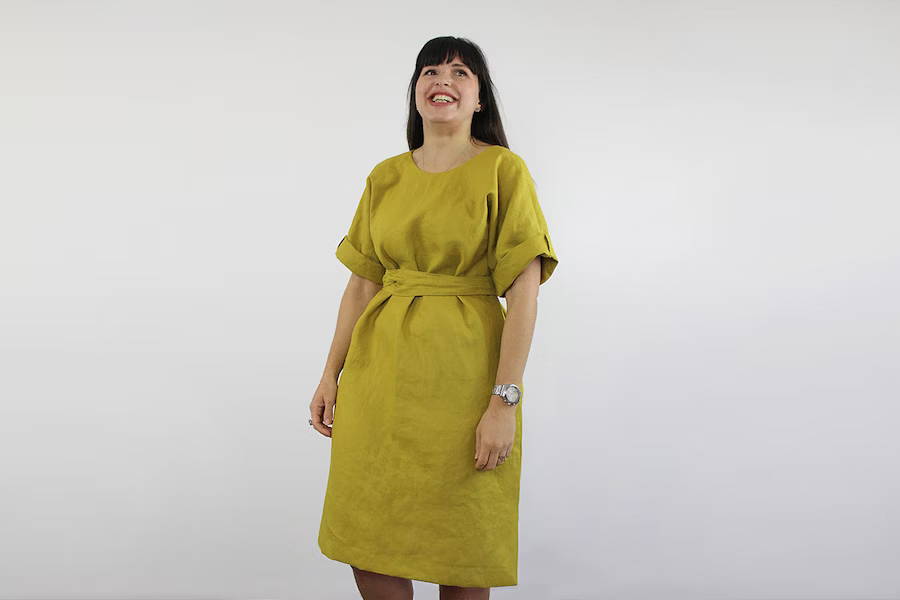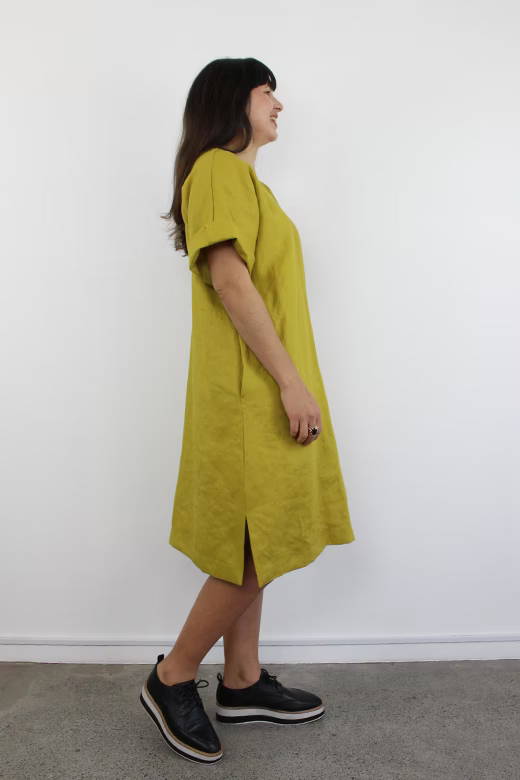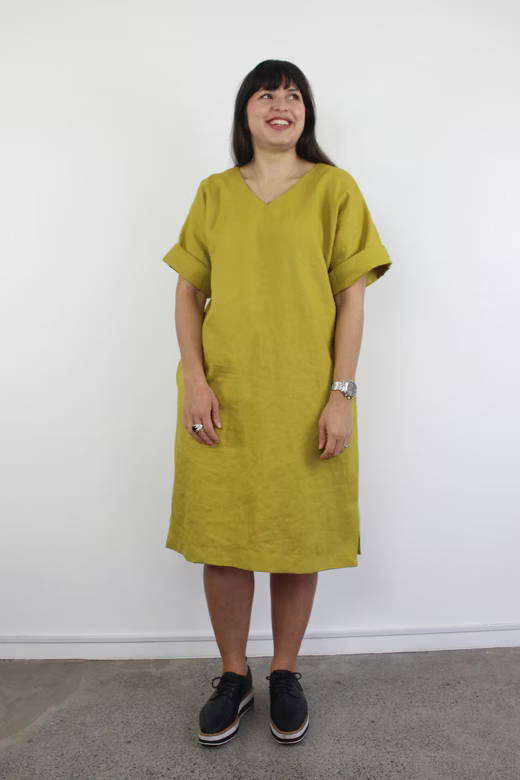 Heavyweight Linen – Chartreuse
The Everyday Dress is compatible with a wide range of fabrics and Peppermint suggest thinking about the silhouette you are after before choosing. For a soft drapey silhouette, consider using lightweight cotton, linen, rayon or silk. For a more structured silhouette, consider using mid to heavyweight fabrics such as cotton twill, heavyweight linen, denim or even a wool coating. We chose to make ours up in vibrant Chartreuse, a new addition to our Heavyweight Linen family. This style would also work beautifully in a soft Liberty cotton, linen chambray, drapey rayon crepe or perhaps a luxe velvet!
Check out our suggestions featured below, clockwise from bottom left: Silk / Viscose Velvet – Toffee, Rayon Crepe – Khaki, Liberty Lantana – Annabel / B, Heavyweight Linen – Vintage Blush and Mini Flower Print Silk / Georgette – Chocolate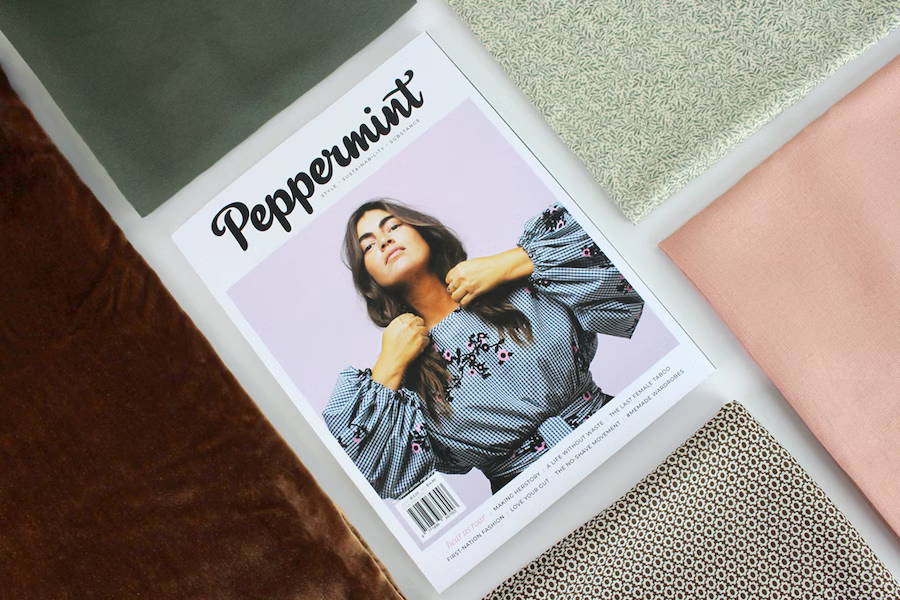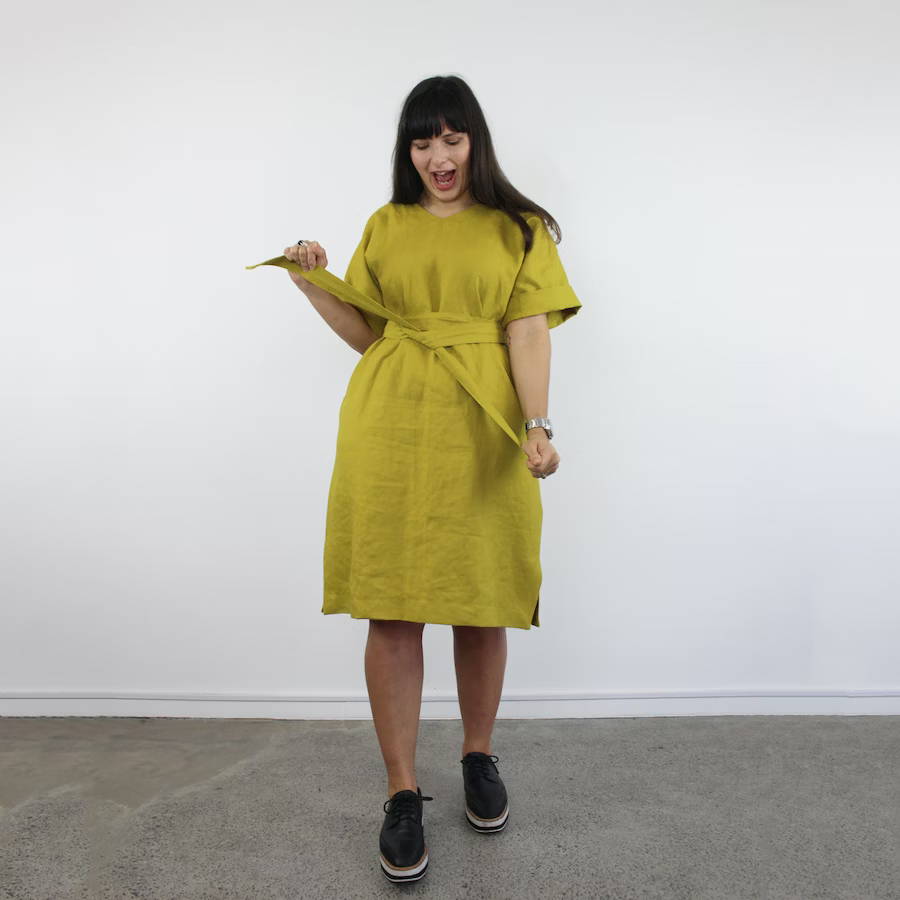 We think this is one dreamy everyday dress and the reversible neckline, self-fabric belt and roomy shape gives you a so many styling options! Don't forget to share your makes with us on Instagram by tagging @wearethefabricstore or using #thefabricstore