We're welcoming eight incredible new colours to our Exclusive Linen collection, perfectly timed for new season #memade project planning! Wiksten's Shift Dress + Top (unfortunately no longer avalaible for online purchase) has been on our radar for a while and we knew it would be a dreamy set of patterns to sample our linen colours in. Super comfy, casual but still a little elegant, simple to sew and with a generous range of size options, this set of patterns will be your new trans-seasonal go-to!
Read on for our review, with garments kindly worn by Annelise, Ella and Lisa from our HQ team.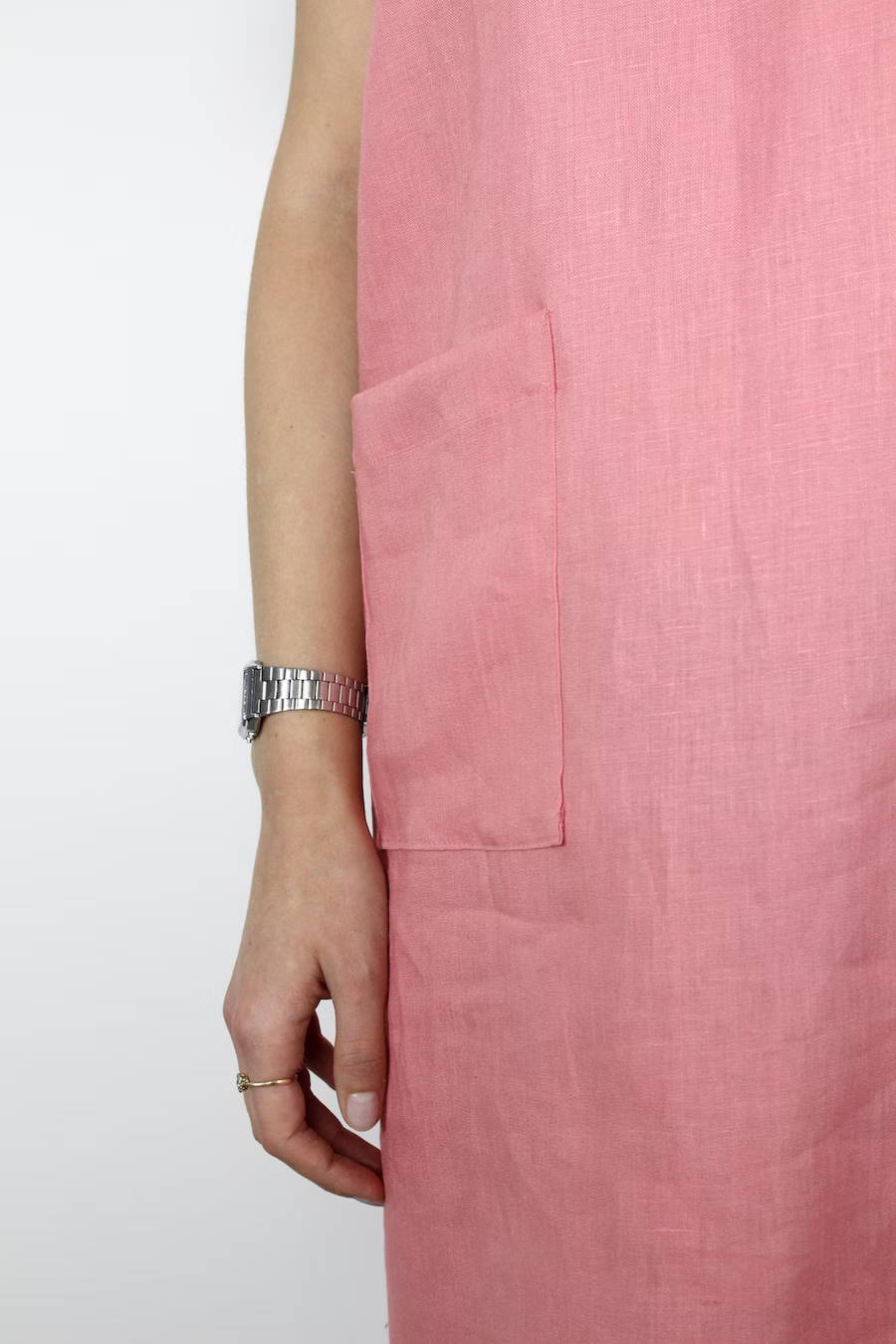 Ella wears the short dress in Honeysuckle Linen
Wiksten Shift Dress + Top
(unfortunately no longer avalaible for online purchase)
We've spotted so many versions of the Shift Dress + Top from Wiksten on Instagram and can see why it's so popular! This handy set offers three different options; a cropped top, an above-the-knee dress, or a calf-length dress with side slits. We decided to whip up one of each version…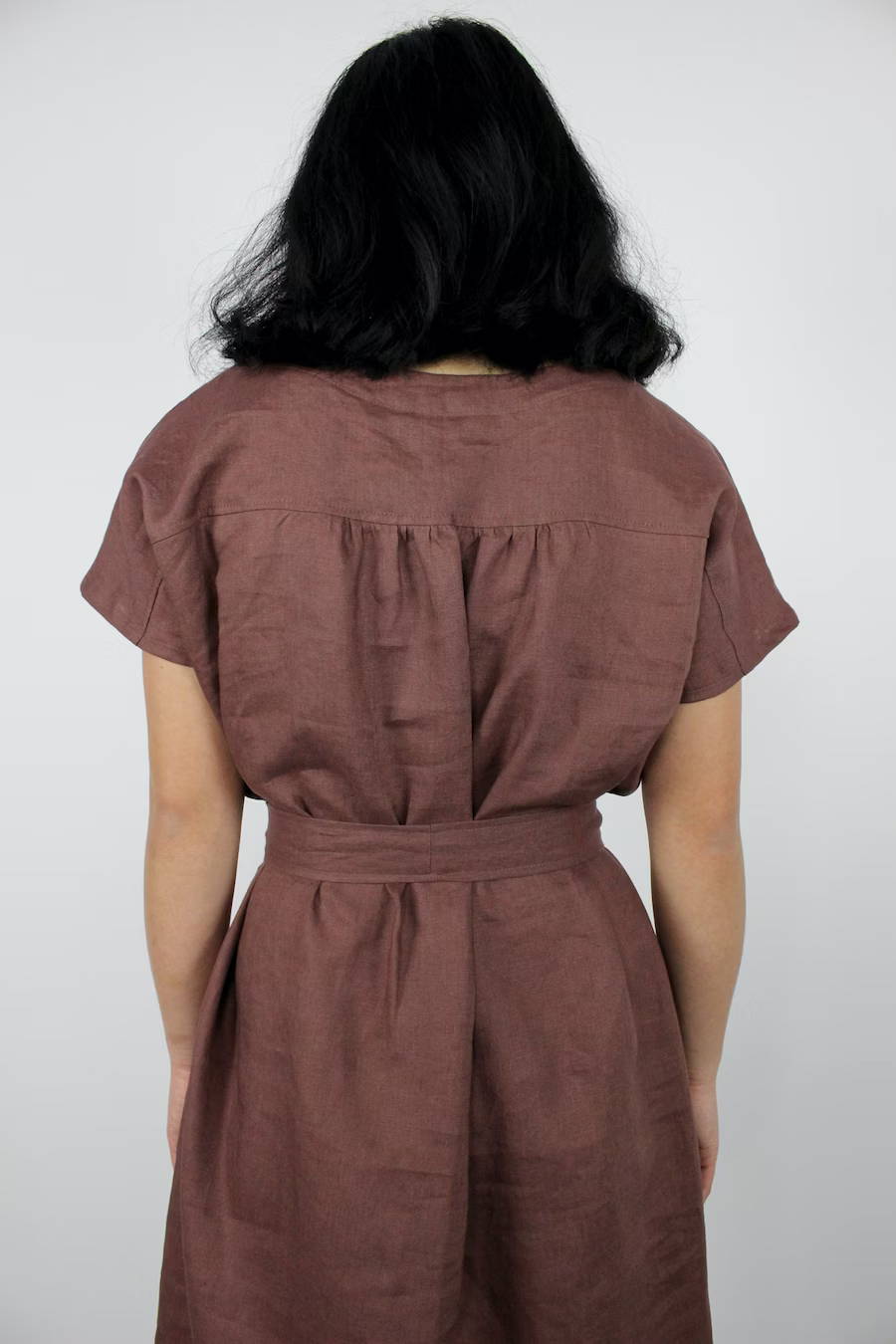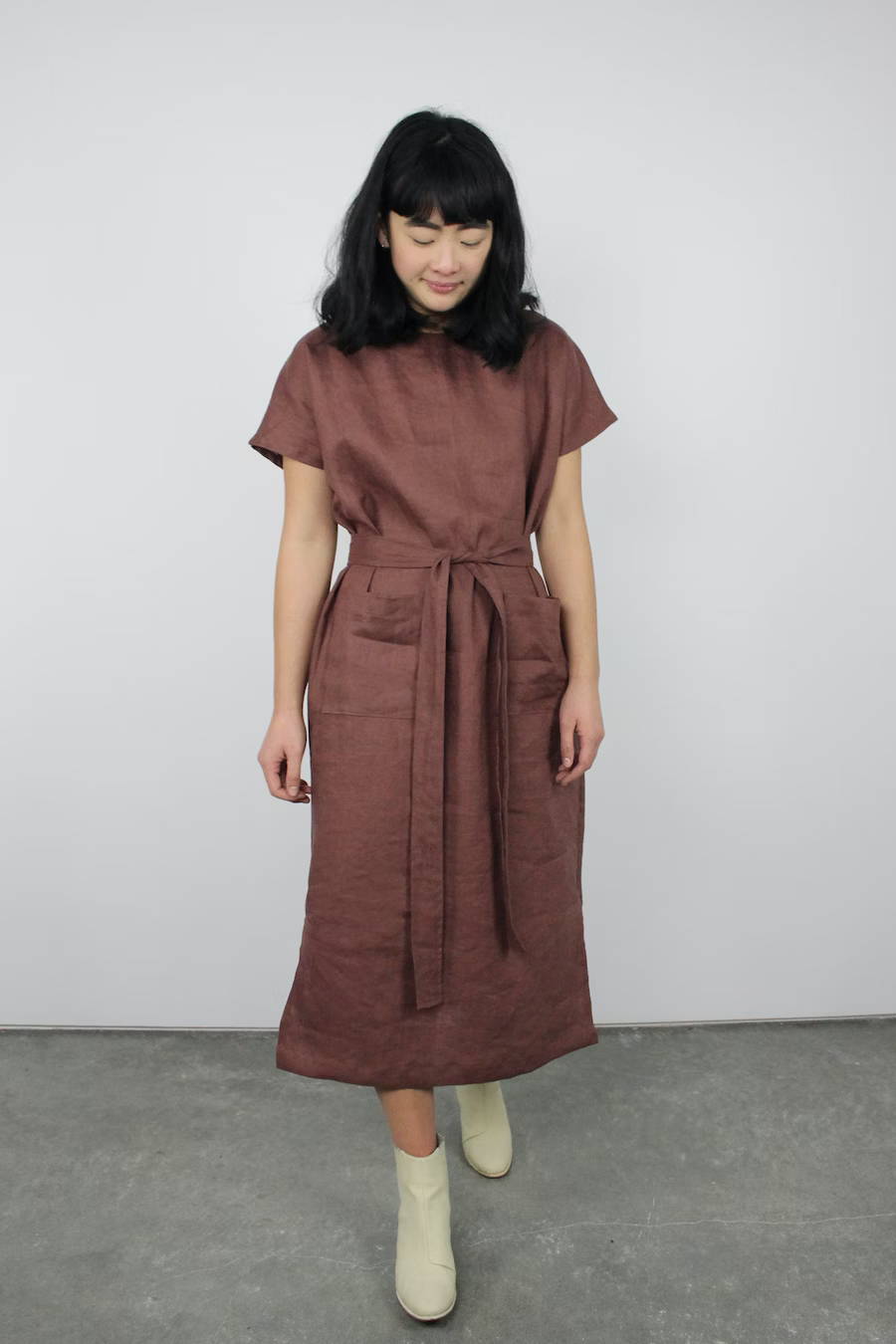 Annelise wears the long dress in Maple Linen
Annelise wears the long dress with short sleeves and a waist tie, made up using 2.3m of our Maple Linen in a size 0. Initially we thought the dress would be too oversized, but the waist tie cinches it in perfectly! Annelise is 160cm tall and we shortened the hem of her dress by 3cm.
Ella wears the short dress with short sleeves in a size 0, which we made up in our Honeysuckle Linen using 1.6m, adding 5cm to the hem length.
Lisa wears the 3/4 sleeved top, again in a size 0, made up in our Shell Linen using 1.2m. We added 3cm to the finished hem of the top to allow it to sit comfortably over the waistband of Lisa's trousers. Speaking of those trousers, how great do they look?! They're a pair of Esther Pants by Victory Patterns, which we reviewed here in our Ochre Linen.
The instructions from Wiksten for these patterns couldn't be simpler – these are quick and easy patterns to sew and would be perfect for a beginner sewist! We're loving the little gathers at the back of the dresses and the addition of cute patch pockets, as they give the otherwise simple shapes some eye-catching detail.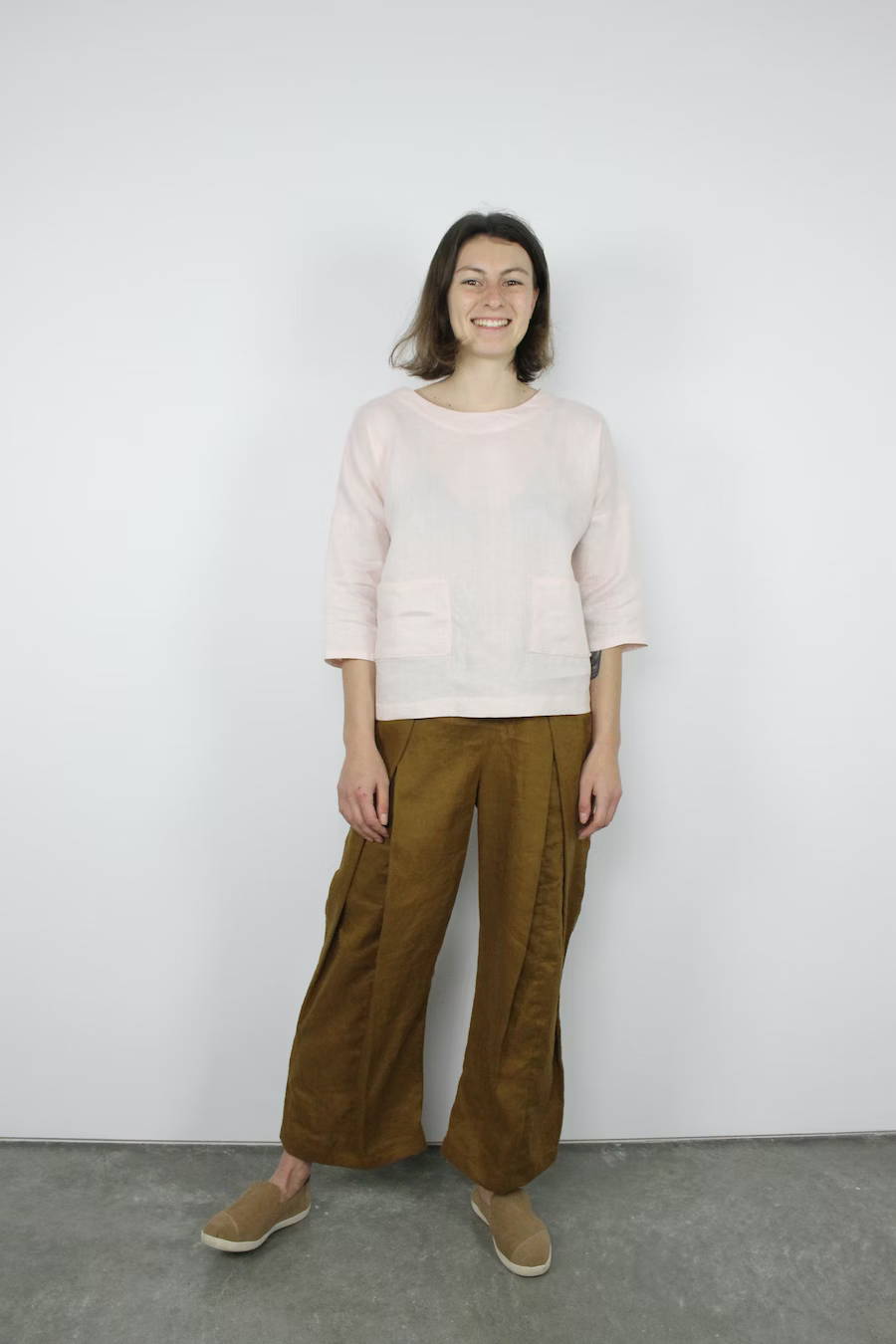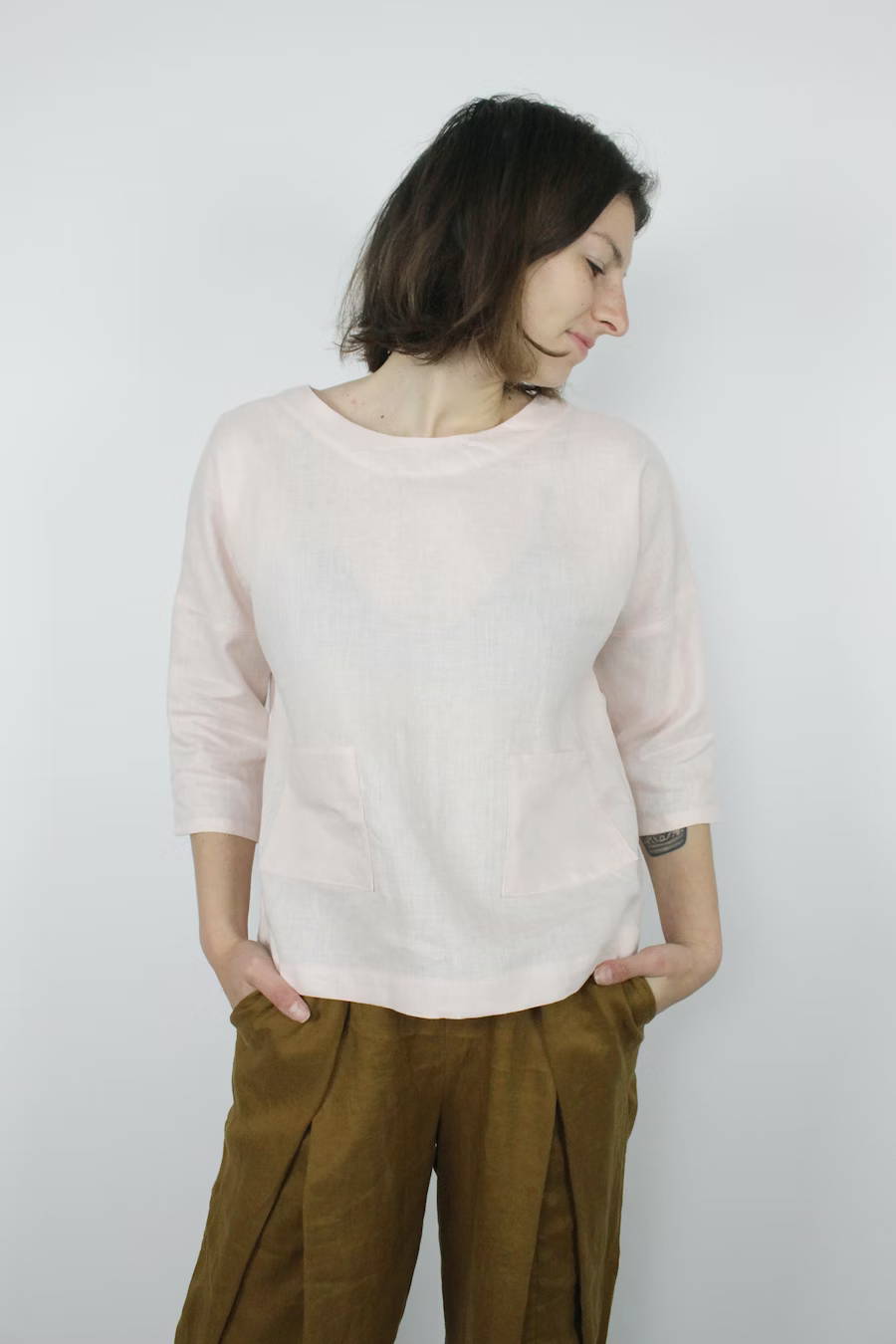 Lisa wears the 3/4 sleeve top in Shell Linen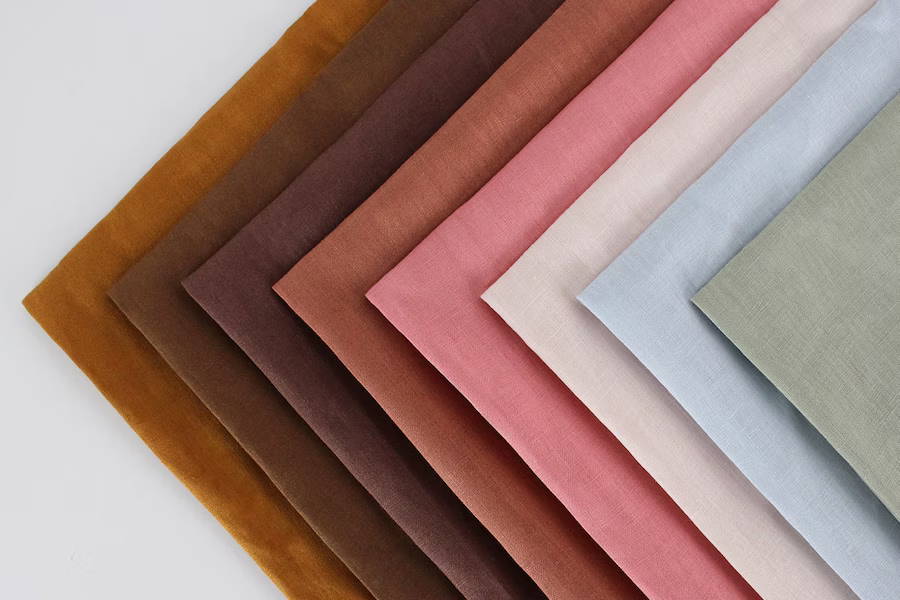 Exclusive Linen colours – Maple, Honeysuckle and Shell
Wiksten recommend using a light to medium weight fabric with drape, such as brushed cotton, voile, lawn, chambray, linen, silk crepe de chine or rayon. We're totally obsessed with how these pieces turned out in linen, such a fabulous array of colours and just the right amount of natural texture. One of the best things about linen is that it softens over time too, so these pieces will look and feel even better with wear! We've carefully curated this new palette of mid-weight additions to compliment our existing linen colour range and add a fresh pop of colour to your wardrobe; we know you'll just love them!

New colours featured above from left to right – Marmalade, Acorn, Maple, Red Clay, Honeysuckle, Shell, Sky and Seasalt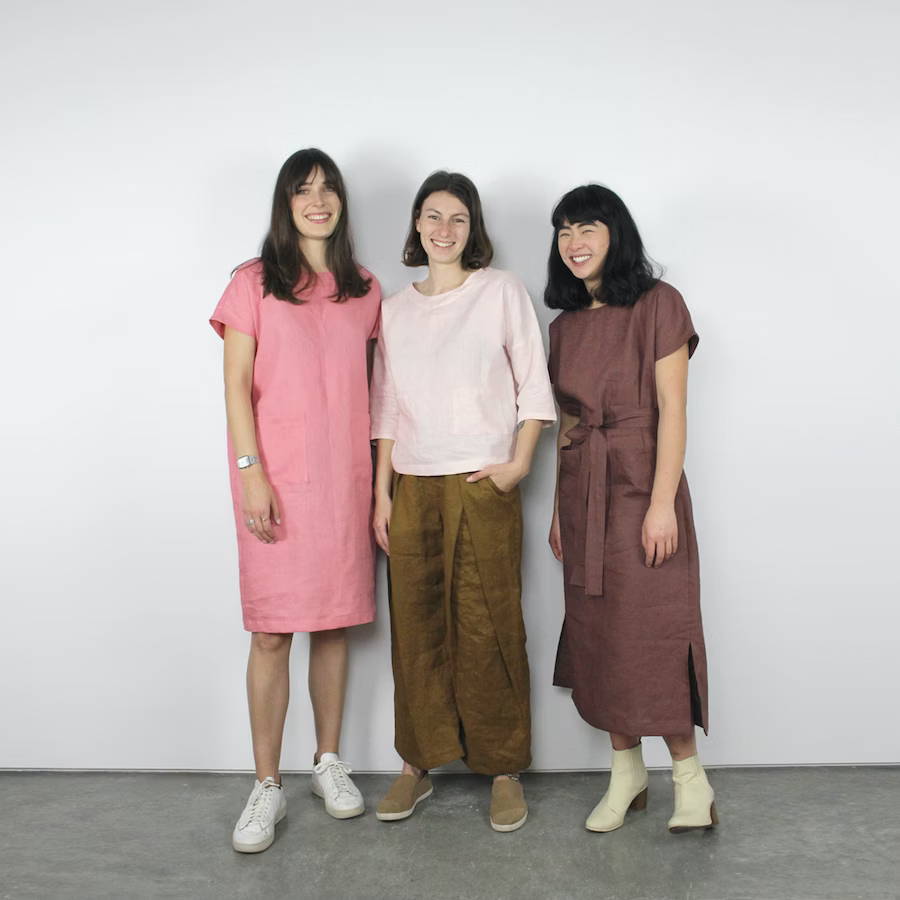 We love the versatility of these patterns from Wiksten! We'll definitely be whipping up a few more versions of these in linens and lightweight cottons for our Southern Hemisphere summer. They'd also work beautifully in silks or lightweight woollens for wintertime layering!
Learn more about our Exclusive Linens here and view the full collection online here.
Don't forget we always love to see your makes, share with us @wearethefabricstore using #thefabricstore