We've updated our Merino Baby Essentials blog post to feature our new ZQ 200gsm Premium Merino Colours, with a handful of new neutral shades as well as some fun, highlight colours you'll have fun mix and matching your favourites! This merino is a versatile 150cm wide so from just 1 metre, we were able to whip up a cute little set of baby essentials, including a bodysuit, a beanie, a pair of leggings and a wrap!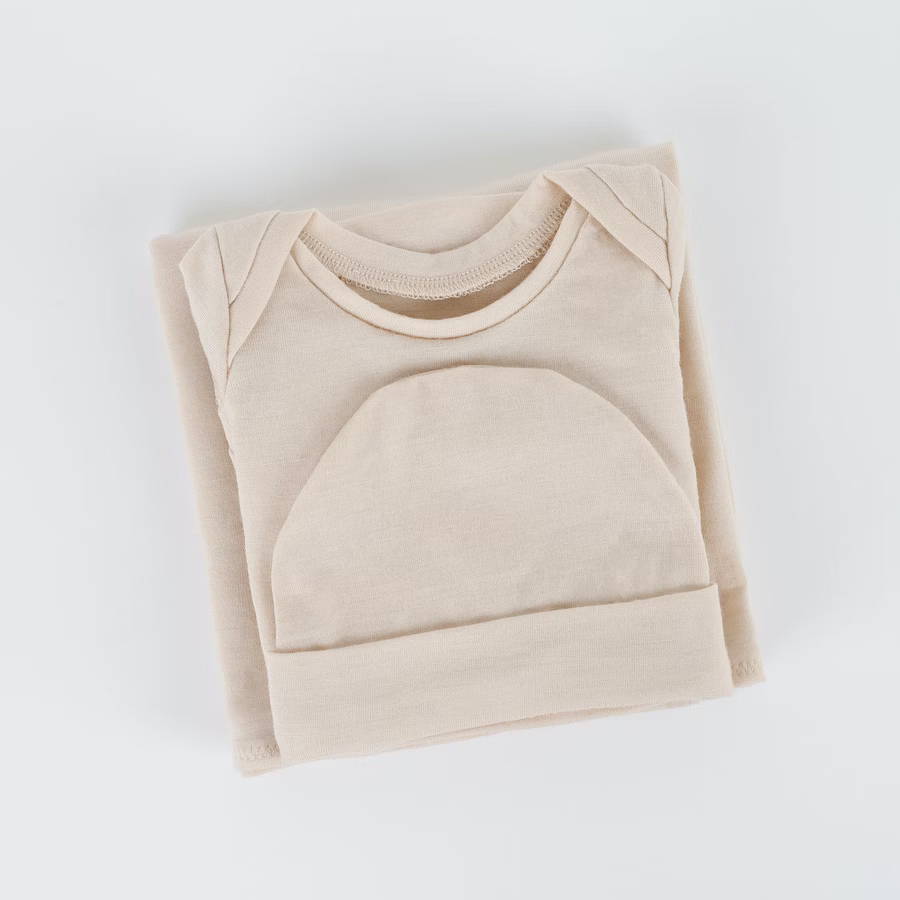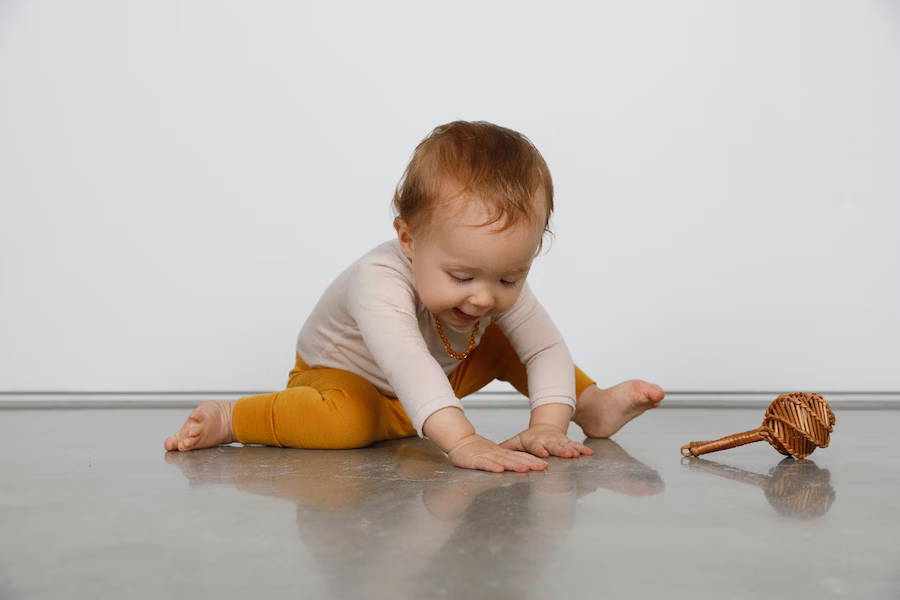 Poppy wears size 3-6 month, with about 3cm extra in arm and leg length added!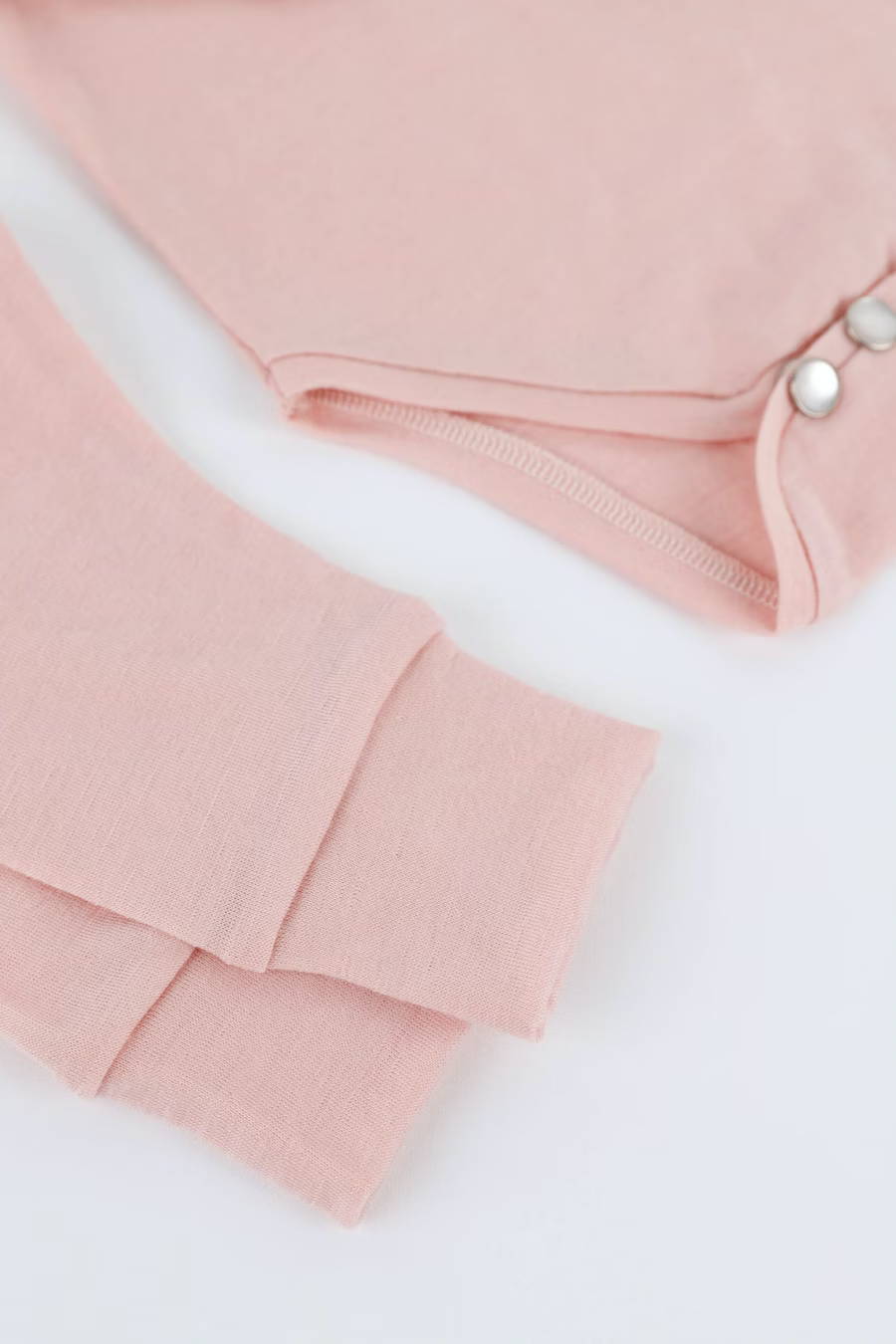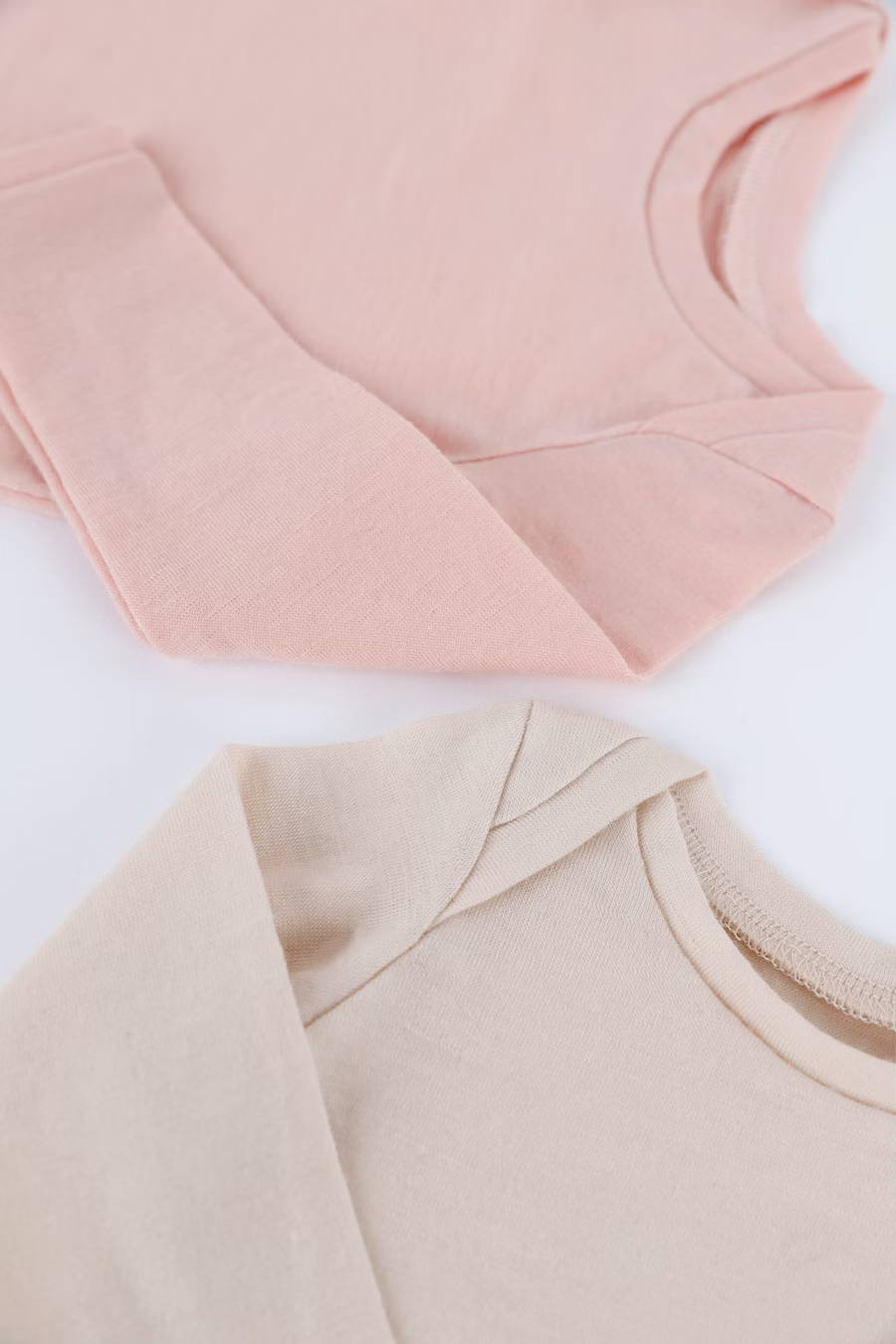 Brindlle & Twigg Bodysuit 9, Band Beanie 70 & Cuff Legging 12

We chose three Brindille & Twig PDF patterns to download and print at home for this project and also followed the instructions in our DIY Merino Wrap blog post. Brindille & Twig have tons of great patterns for babies and we chose three wardrobe staples for comfort and versatility. These three patterns would be suitable for an advanced beginner level sewist and does require using a zig-zag stitch on your sewing machine or an overlocker/serger. We think a 200gsm weight of merino is an ideal weight to start out with if you are new to sewing knits!

If laying out these tiny patterns to maximise your fabric sounds a little tricky, don't panic! We've attached a lay plan below as a handy reference, this lay plan allowed for one set of each of the three Brindille & Twig essential patterns in their Newborn size, with a short sleeve bodysuit, plus a 1m x 1m wrap. The pattern layout is quite tight, so it does need to be carefully considered. For Poppy's size 3-6m sets in Petal, Marigold and Vanilla merino, the longer body and sleeves take up a bit more room so you'll need to adjust this lay plan, which will make your wrap a little smaller.

We recommend tracing each pattern piece out as full pieces, rather than cutting them on the fold to minimise fabric wastage. We also found using a rotary cutter to cut your merino laid on top of a cutting mat made it easier to cut around those teeny pattern pieces! Creating this set in a larger size for a bigger babe or toddler would work too, though we recommend purchasing a little extra fabric to accommodate for slightly larger pieces.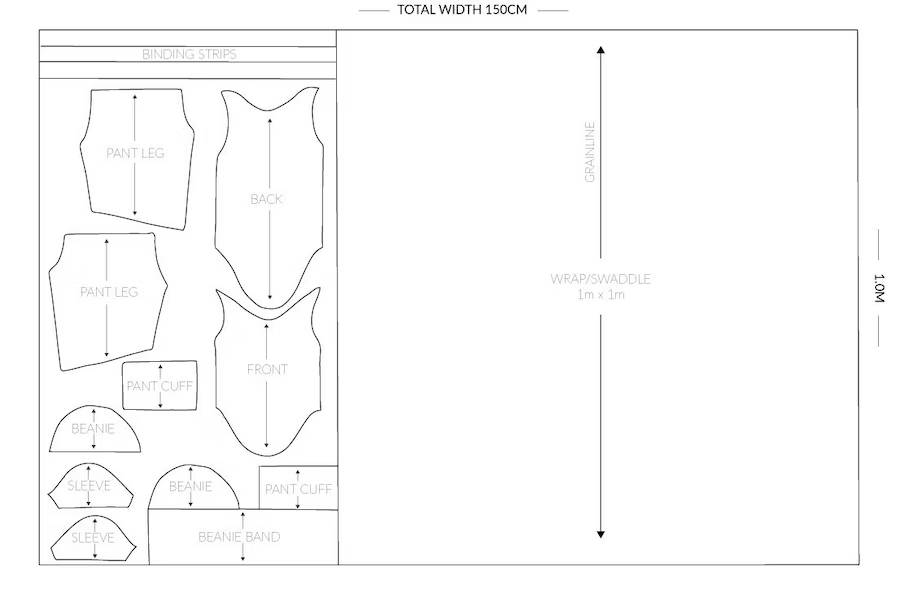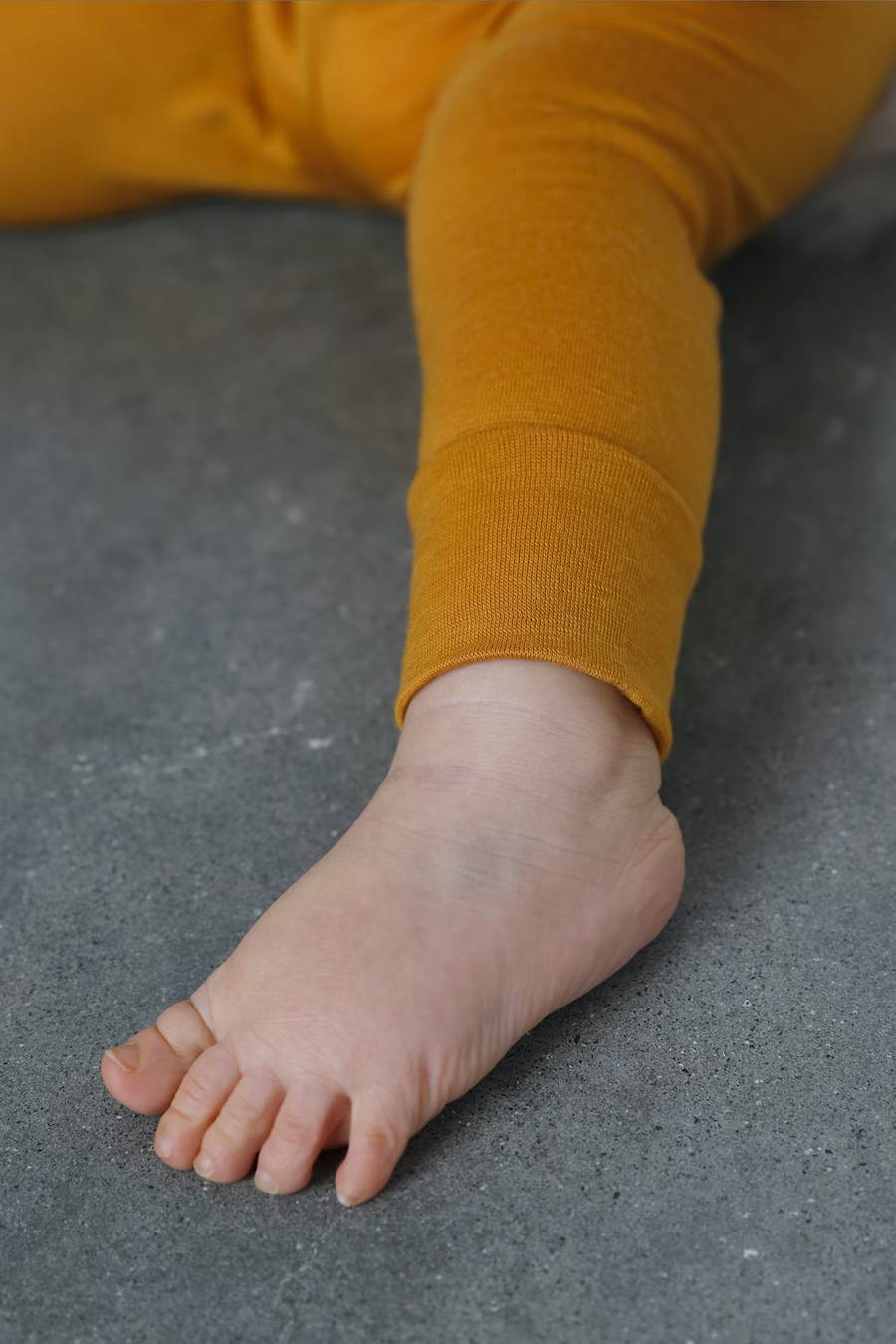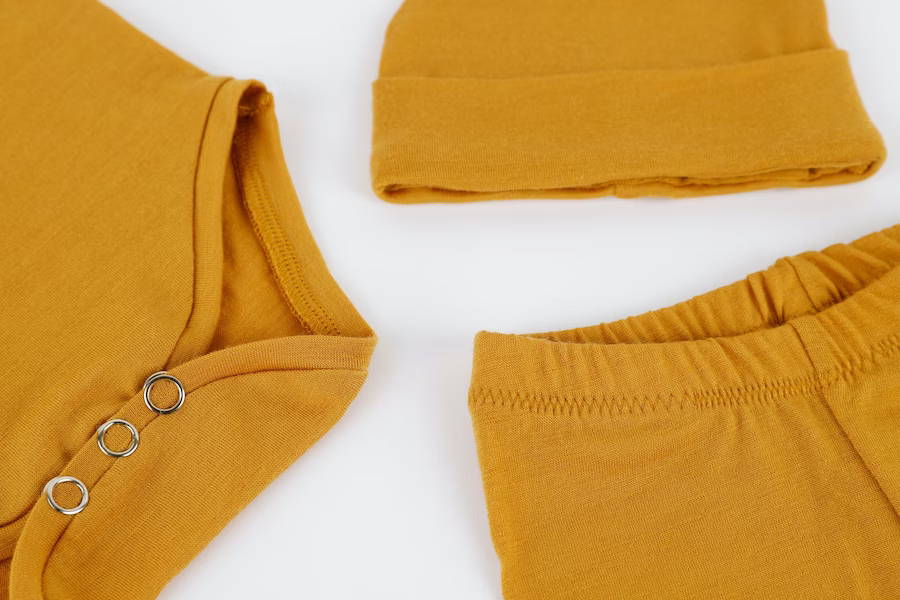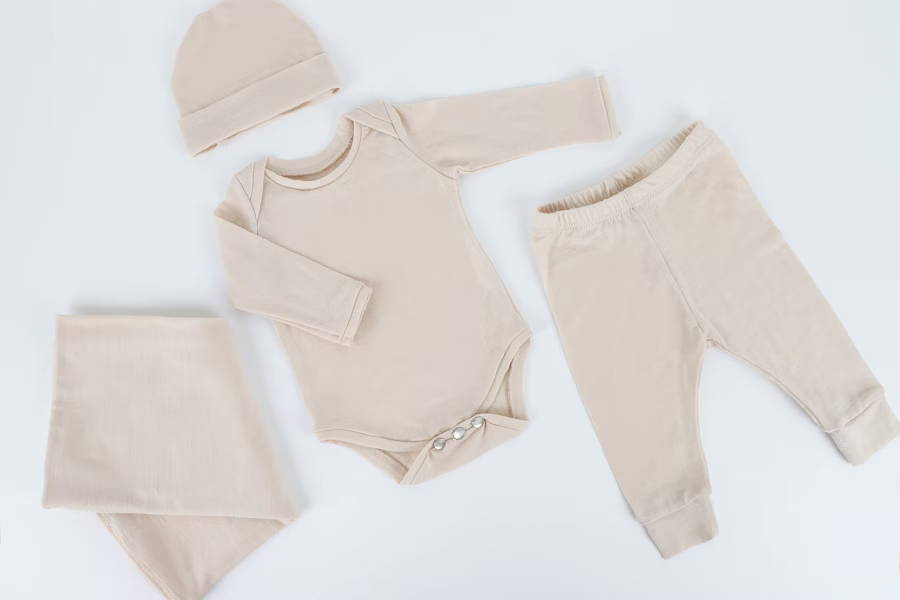 ZQ Premium Merino - Vanilla, ZQ Premium Merino - Marigold & ZQ Premium Merino - Petal
Our Premium Merino jersey is a firm favourite for a variety of projects, it's breathable, moisture-wicking and has hypoallergenic properties, making it the perfect choice for babies and anyone with sensitive skin.

Our new ZQ Premium 200gsm Merino range is produced in partnership with ZQ, the world leader for ethical wool. This partnership allows us here at The Fabric Store to trace our merino right back to its source farms, connecting us to the values, vision and ethical farming systems that went into its production. We love that these ZQ contracts give us the certainty that our merino is consistent in fibre quality, traceable to source, meets environmental sustainability benchmarks and adheres to animal welfare and social responsibilities. Read more about ZQ Merino here.

For further information about our merino, have a read of our handy Merino Wool Jersey Fabric Guide to learn benefits about the fibre, our suggested care guide and sewing tips!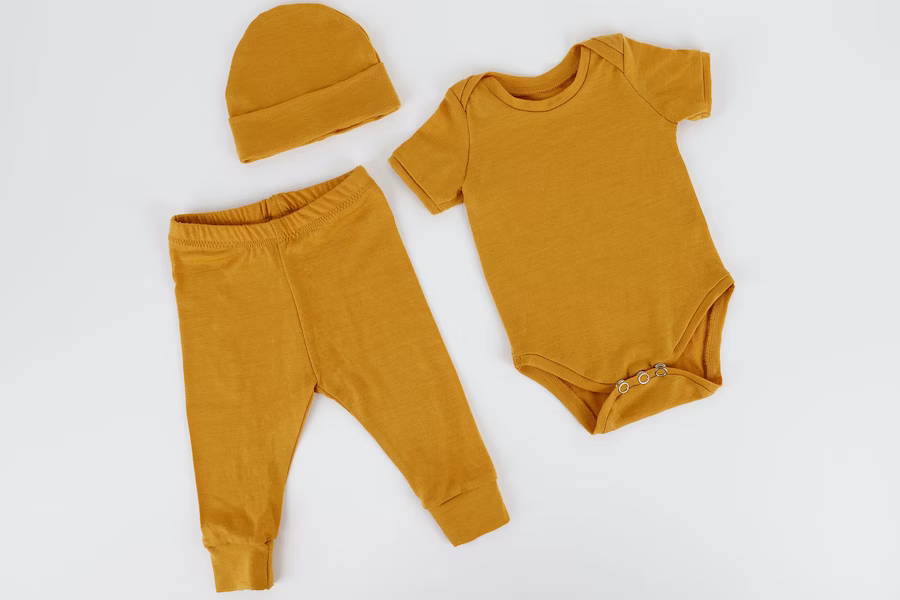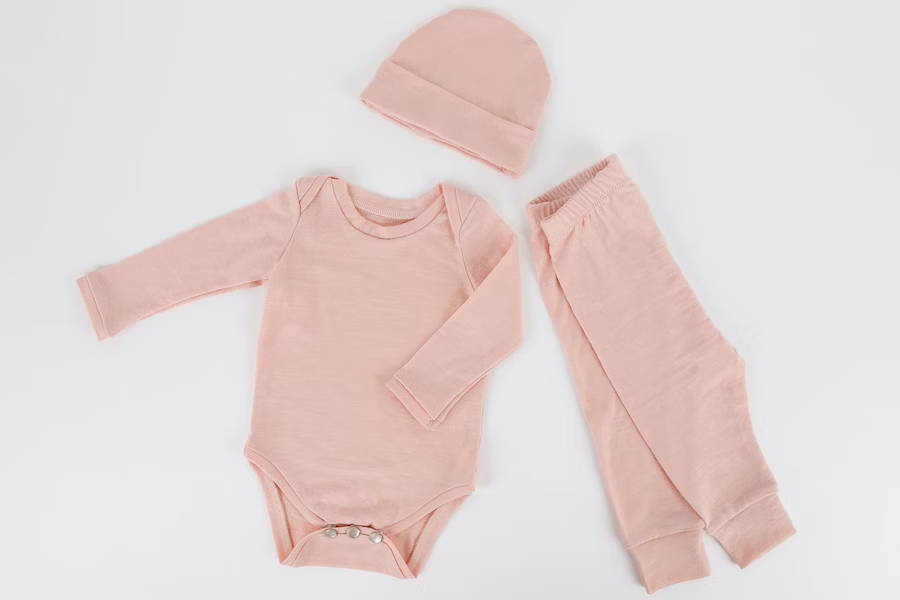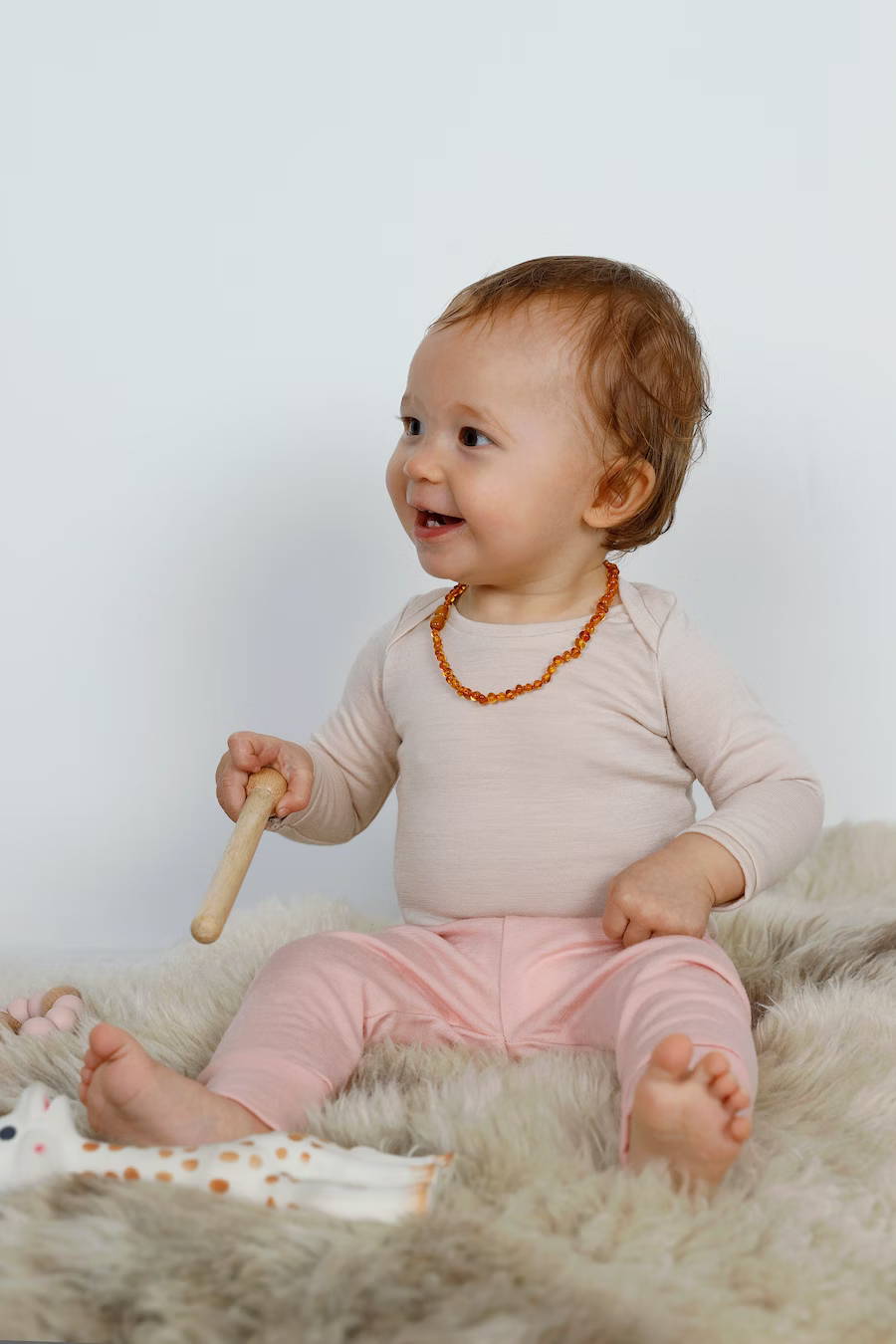 We can't believe how economical just 1 metre of 150cm wide ZQ Premium Merino is! Whether you're an expecting mum to be, or have a special little one in your life, you'll love these Merino Baby essentials. We think this set would also make a super cute baby shower gift! Thank you to Jasmine from our HQ team for bringing in wee Poppy to model these pieces!
Don't forget we love to see your makes on Instagram! Share your merino makes with us by tagging @wearethefabricstore or use #thefabricstore